El Paso's best-known political figure, Beto O'Rourke, and his family are weathering the COVID-19 pandemic like many others, staying home with his wife and three children, social distancing outside and being very careful.
That included doing an interview on the phone, not on the porch of his house in Sunset Heights.
O'Rourke, 47, bowed out of the race for the Democratic Party's presidential nomination last November after a run that looked promising early on but fell behind the pack and presumptive nominee Joe Biden as state primaries narrowed the field.
The question on many people's mind, and El Pasoans' particularly, is what's next for this community's native son, so filled with promise, who set politics on fire going down to the wire with U.S. Sen. Ted Cruz, losing by 2% of the votes in what has long been a very red state.
He did it again in the Democratic presidential primary, and then faded from the field and withdrew.
For now, O'Rourke's passions are running at the crack of dawn, staying safe at home, joining his wife, Amy, as a homeschooler and one more thing – food banks, especially El Pasoans Fighting Hunger.
With help from the Texas National Guard, the food bank has kept tens of thousands of families in El Paso and West Texas from going hungry every week through efforts that could be called heroic.
O'Rourke, who rejected contributions from political action committees when he ran for office, has started a PAC of his own, Powered by People, and turned it to working for food banks.
"We have geared that organization to focus, for the time being, exclusively on food banks across Texas," he said. "So we're helping to provide volunteers at food banks all over Texas.
"The typical volunteer at a food bank in Texas was a retiree, an older person – not exclusively, but typically. And that's precisely the population that shouldn't be leaving the house right now."
In a long phone conversation with El Paso Inc. last week, Beto talked about how he's deploying his political action committee to help food banks, what he thinks about relaxing COVID-19 restrictions now and his own political future.
---
Q: How did you start your day today?
I went on a great run this morning. It's kind of my daily routine. I get up at 5:30 and go run with my dog, Artemis. We live in Sunset Heights, and we basically run up along Oregon and Mesa and come back along Sun Bowl. Today was gorgeous with the sun hitting the streets the way it does, and there's nobody out there. Most of the time, I run with the dog off the leash because there's no cars. It's really a great way to start the day.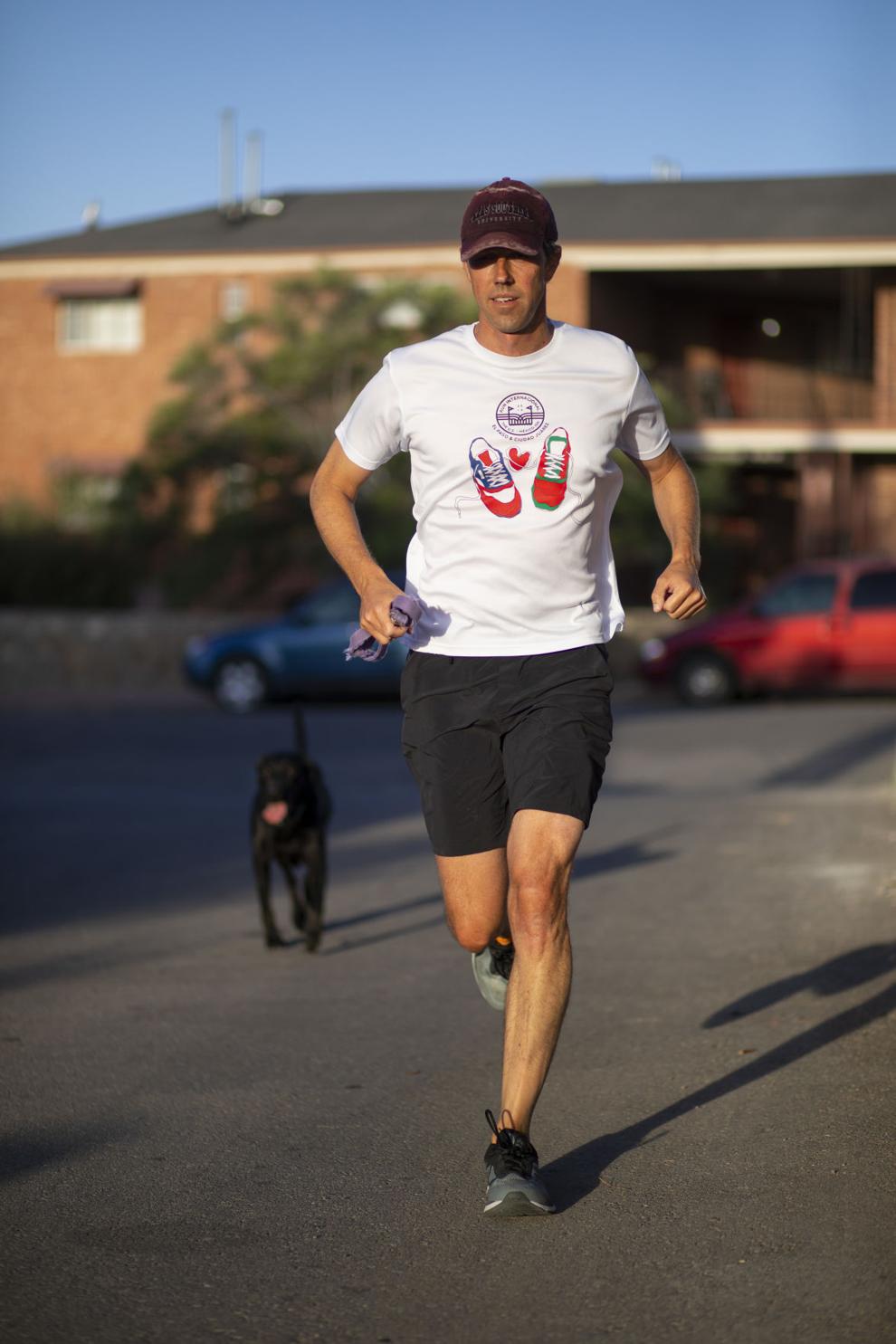 Q: What about your wife, Amy? What is she doing?
Amy is running the O'Rourke Homeschool for the Gifted, and she starts our classes with PE at 8 a.m. every morning.
So I come back from the run. I do about an hour and a half worth of work. We then start a PE class at eight, and then the other classes begin at nine. Amy runs basically the first half of the day with our kids. And then I do a second half of the day.
Q: When did she start that?
When that stay-at-home stuff began the week after spring break. She got us on a schedule. I've found in talking to other people about what they're doing in their homes that having a structure, a schedule and some regimentation is really helpful. It breaks up the day, and it breaks up the week from the weekends. And it gives us and our kids some bit of normalcy.
The older kids are in public schools at Wiggs Elementary, and they're doing distance learning with their teachers. And then our youngest is at Mesita, and he's doing a little bit of distance learning. But you know, that poor teacher, it's like herding cats on a Zoom call. She's got 9-year-olds who all have varying capacity to figure out Zoom.
Amy's working on math right now with Henry, our youngest. And then in the afternoon I do language arts and music and art, and history with Henry, which is great.
So yeah, we've got a schedule during the day, and then that gives Amy a half a day. To, you know, do meetings and calls and stuff she's got to do. And it gives me half a day, for that kind of stuff.
We've been really good about following the mandates on physical distancing. So we see people at a distance. We've been spending a lot more time out on our porch or in the front yard pulling weeds. And we've ended up seeing so many more of our neighbors during this stay at home period than we would have otherwise.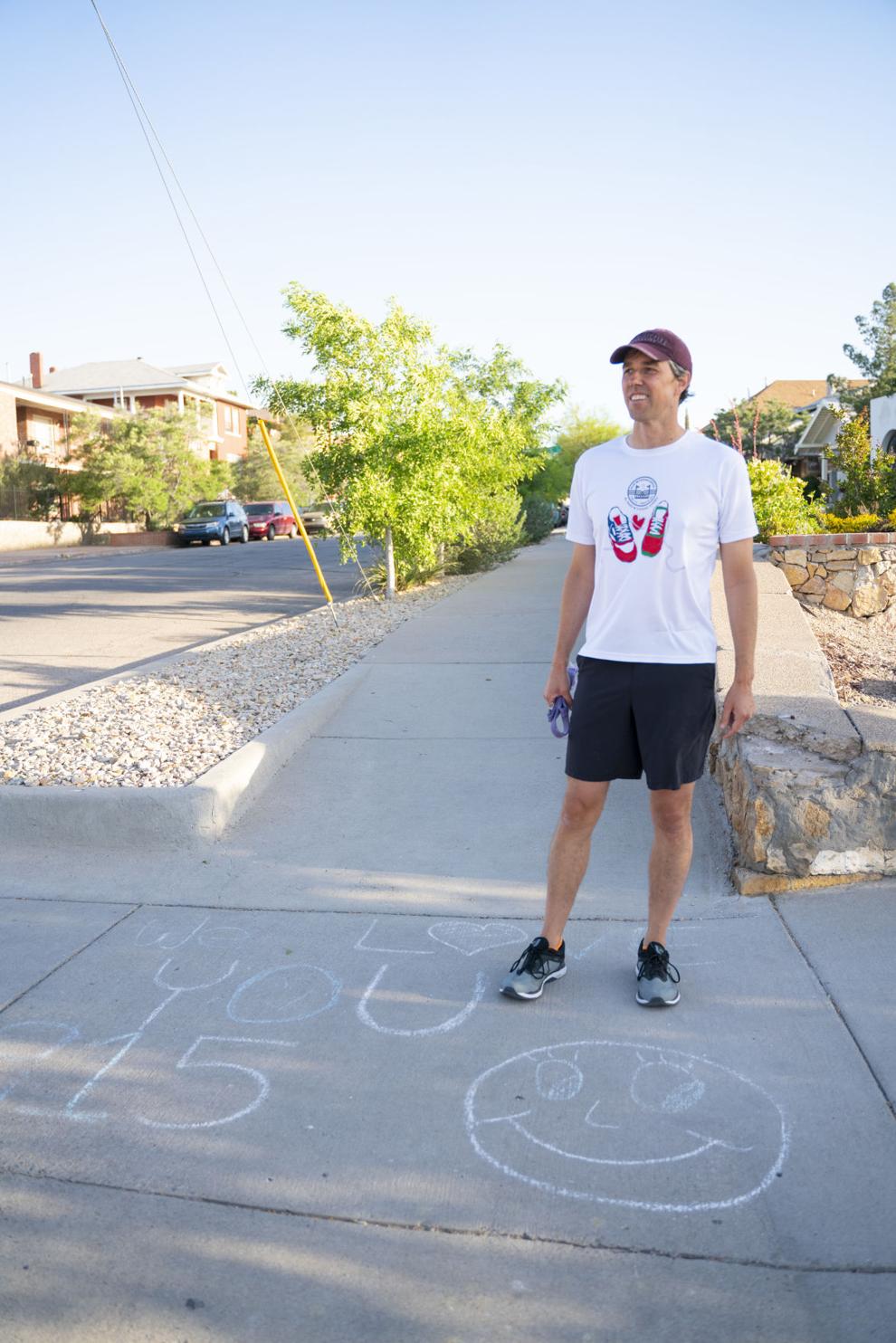 Q: Just how careful are you being?
Super careful. Amy won't let me go to the grocery store. You know, I'm a gregarious, social person and people know me and they want to come up and take a picture or shake hands or whatever, and Amy's like, look, I just don't trust you going out anymore.
So she's doing all the shopping, and really the only time we'd go out together is when we've been volunteering at the food bank. And we enjoyed that because, in addition to helping at a time that people really need help, it's one of our few social outlets.
Q: What's it like volunteering there now?
You're there with a few dozen other people and though you can't shake hands and you're six feet apart and everyone's wearing gloves and a face mask, you're still interacting with other people and doing something with other people. And so there's some joy that we take in that.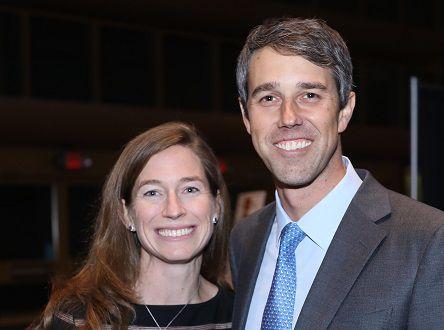 Q: What else are you working on these days, aside from just kind of being a dad? I heard you've got a political action committee.
We started an organization at the beginning of the year called Powered by People. We have geared that organization to focus, for the time being, exclusively on food banks across Texas. So we're helping to provide volunteers at food banks all over Texas.
We've reached out to our very large network across Texas, through Powered by People, and been able to raise and deploy volunteers to the various food banks across the state. I spend a lot of my day on the phone asking people to volunteer and doing a little bit of fundraising for the food banks.
Q: Some of the people who've gotten lost in all this are in those unbelievable lines at the food banks.
At times I'll pass El Pasoans Fighting Hunger and see those lines two miles long on most days. The El Paso food bank was actually mentioned in the Washington Post on Sunday. It has seen a 400% increase in demand over pre-COVID times.
The food bank employees and the volunteers have this program called "Get Shift Done" that is sponsored by the El Paso Community Foundation, and so many people have come in to help. The Hunt family and the Foster family put up a $1 million matching grant for the food bank, and so many people in the community have responded knowing that every dollar they donate up to a million is going to be matched.
So, yes, you're seeing unprecedented need, but you're also seeing extraordinary generosity on the part of the community. In some ways, it's brought out the best in us.
Q: If people are interested in giving to your PAC, how do they do it?
The website is poweredXpeople.org. We've spent a lot of time at the food bank and you are seeing families that are really struggling right now to feed themselves and make ends meet who have a lot of anxiety and a lot of fear. When you're out there for a few hours distributing food, you see an amazing cross-section of El Paso.
You see people drive up in trucks and vans that are held together by duct tape. You also see folks who drive up in nicer cars, and never know their story. They may have had a small business that four or five weeks ago had to close, and they're not getting any income and they'd have no ability to feed their families.
You see nurses in scrubs pull up who just finished a shift, and they may have a spouse or a family member who's now out of work and they're on one income. Maybe they can't feed everybody in their family. So that deeply concerns me.
Q: Do you plan on using the PAC for political reasons?
Yeah. Powered by People right now is exclusively focused on fundraising for food banks across Texas and raising volunteers for these food banks. We will over time return our focus to politics and work on registering unregistered Texans to vote in the November election.
We'll also help state house candidates, Democrats who I think are going to be strong on issues like expanding access to health care. Texas has the greatest number of uninsured people in the country, and we're seeing the consequences of that right now in the midst of this public health crisis.
We're looking for candidates who are good on health care, on gun legislation, climate and criminal justice. Our volunteers would be helping those candidates in state house races across Texas.
I'll tell you, I'm also really concerned about the failure in leadership that we've seen at the national level. This president has not been a match for this crisis in terms of getting the testing that we need and the personal protective equipment.
But in the absence of that leadership, you are seeing people step up in their communities and try to do the right thing.
The other thing is there is such a disparate impact. We're seeing African Americans dying at a much, much higher rate along with Native Americans, and the Navajo nation in particular. And you're seeing other communities of color disproportionately impacted, which lays bare the deep economic and racial divisions that we've got in this country that have been left unaddressed.
Q: What did you think of Texas Gov. Greg Abbott's decision to lift many of the COVID-19 restrictions and begin restarting the economy?
I think this reopening is premature. Texas has tested fewer people per capita than almost any other state in the country. So we have really no clue how bad this is in Texas yet and no capacity to test, to trace or to isolate. This unnecessarily puts Texans' lives at risk.
Q: The big question everybody's asking: What is Beto going to do next? Is it politics or back to business? Word is you're looking at the governor's race.
You know, I'm focused on these state House races. In the Texas House, we're nine seats down. Democrats are that far from a commanding majority for the first time since 2001. Imagine what Joe Moody (El Paso state representative and speaker pro tem) could do. Imagine what state Rep. Lina Ortega and Cesar Blanco, our next state senator, could do if they were in the majority. Imagine how much more effective and powerful they could be.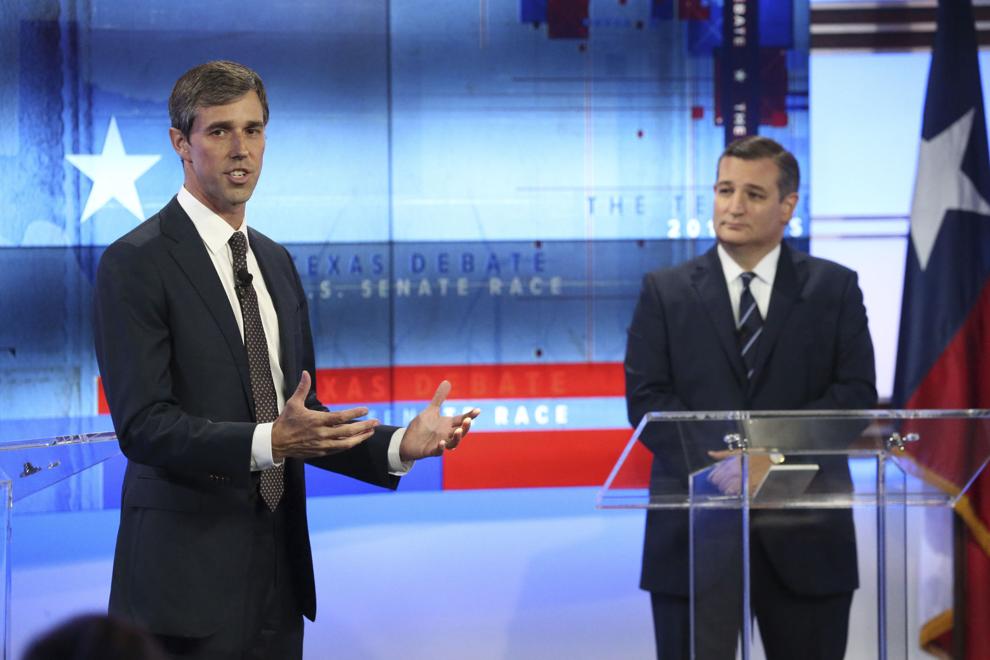 There's a very good chance. Here's an interesting fact: In 2018, I won more votes than (U.S. Sen.) Ted Cruz in nine state House districts that are now represented by Republicans. So not only could we do this; we've actually done this before. I want to do everything I can to help Democrat state House candidates win those elections.
Then afterward we'll see. I've learned never to say never, but I don't have any plans to run for anything. Maybe there's something in business that I can pursue. Maybe there's something in the nonprofit world. I don't know.
Q: So, the presidential race, Biden versus Trump. Who do you like for Biden's running mate, and who do you think he'll pick?
Any of the women with whom he ran in the primary, from Elizabeth Warren and Kamala Harris to Amy Klobuchar, all of them would be strong in different ways. If he's looking for geographical advantage, then I bet you he's going to take a very close look at Amy Klobuchar. Beyond Minnesota, she has a certain appeal in the Midwest, and I saw her do really well in Iowa.
You've got Stacey Abrams, who arguably could help put Georgia in play. She just narrowly, narrowly lost to now governor Kemp. And she's somebody who has a national presence and a pretty devoted national following. That would be a historic choice, you know.
Having said that, I'm uncertain how much any vice-presidential pick has determined the outcome in the general election. Maybe you could argue that adding Lyndon Johnson to Kennedy's ticket in '60 put Texas in play. You might argue that putting Sarah Palin on the ticket in 2008 really doomed an already struggling McCain campaign.
So, those are kind of the exceptions. We'll see. But, you know, I'm glad that I've got a relationship with vice president Biden. And I hope that should he win, we're able to have him focus on things that are important to the U.S.-Mexico border.
---
Q: What is going to take for Biden to win?
The national polling right now indicates that he's in a really favorable position. I think he's up nine or 10 points. In Texas, he's four points down. This kind of runs counter to the conventional wisdom, but I think Biden could win Texas. And that hasn't happened. A Democrat hasn't won Texas since Carter did in '76.
But I only lost to Ted Cruz by two and a half points in a mid-term year, and as you know, mid-term turnout is usually much lower for Democrats than a presidential election cycle. So if we were 2.5 points down, and that's in a mid-term election, now we're in a presidential year, and you've got Trump who inspired the killer from Allen, Texas, to drive to El Paso and open fire in a Walmart and kill 23 people.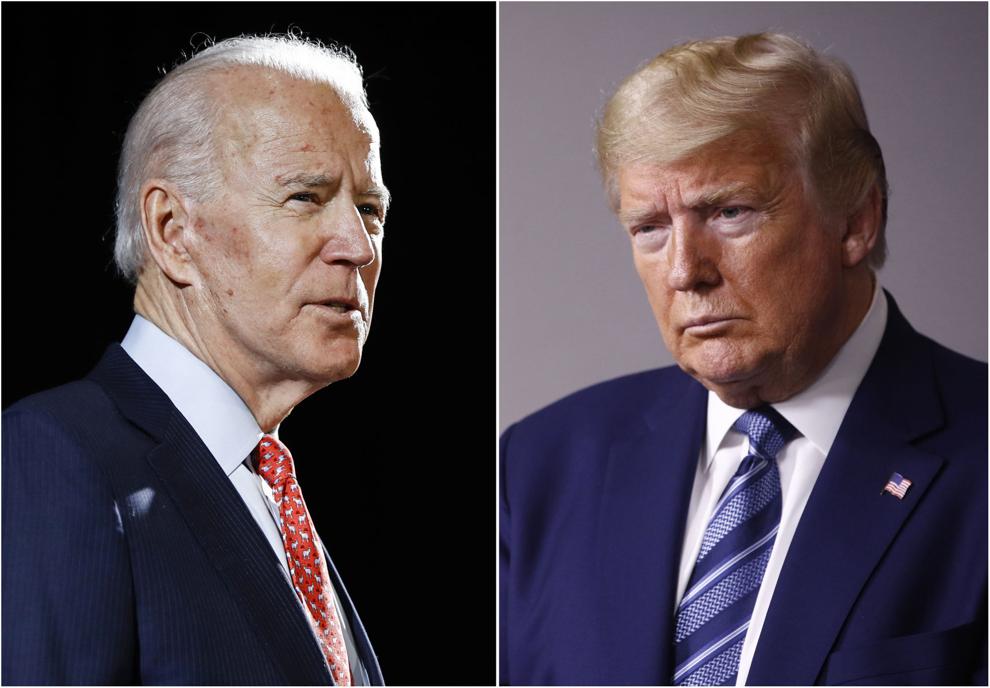 I'll tell you what, Biden not only has a fighting chance to win Texas; it's almost his to lose. But the Democratic Party is so used to duking these out in Florida or Ohio, or now in Wisconsin and Michigan, that they lose sight of one of the biggest prizes on the map – Texas with 38 Electoral College votes.
So I'm going to do everything I can to help Biden see the opportunity that he has in Texas to just put Donald Trump away without question, without a close margin at all. Only Texas can do that.
Q: After all that you've been through since you left the House to run for the Senate and then for president, are you thinking about writing a book?
I should, but I'm not writing anything, and I don't have a plan to write anything. You know, I have met so many amazing people and have learned so much and have been lucky enough to have so many people share their stories with me. There's got to be some way for me to write that down and share that with people. At some point, maybe I will. I don't know. Maybe, I'll just write it down for myself or for my kids.
But no, I'm not working on a book or anything like that.
Q: Ok, are you reading anything you'd recommend?
Yeah, a book by Jill Lapore on American history that's really fascinating – "These Truths: A History of the United States."
Q: In your six years in the U.S. House, your work for veterans and Veterans Affairs got the most attention. You promoted some proposals that allowed veterans to see private physicians if the wait for a VA appointment was too long. What do you think of the VA today?
On the positive side, I'm really grateful for the work that (U.S. Rep. Veronica) Escobar is doing, even though she's not on the Veteran's Affairs Committee. The feedback I get from veterans and veterans organizations that I stay in touch with is that she's doing a really good job.
Probably one of the most important things you can do in that office is work the cases that come in the door – someone who had been denied their disability rating or someone whose paperwork was lost in a fire at the VA warehouse in St Louis 40 years ago.
Q: That happened to me, actually.
It's such a common thing that we heard. I actually was in our driveway shooting baskets with Ulysses the other day, and a gentleman walking his dog came by. And he said, "Hey, I just want to thank you. I came to your office three or four years ago on a case related to my disability rating and you guys helped me."
When the VA works, the veterans I've talked to are really grateful for it.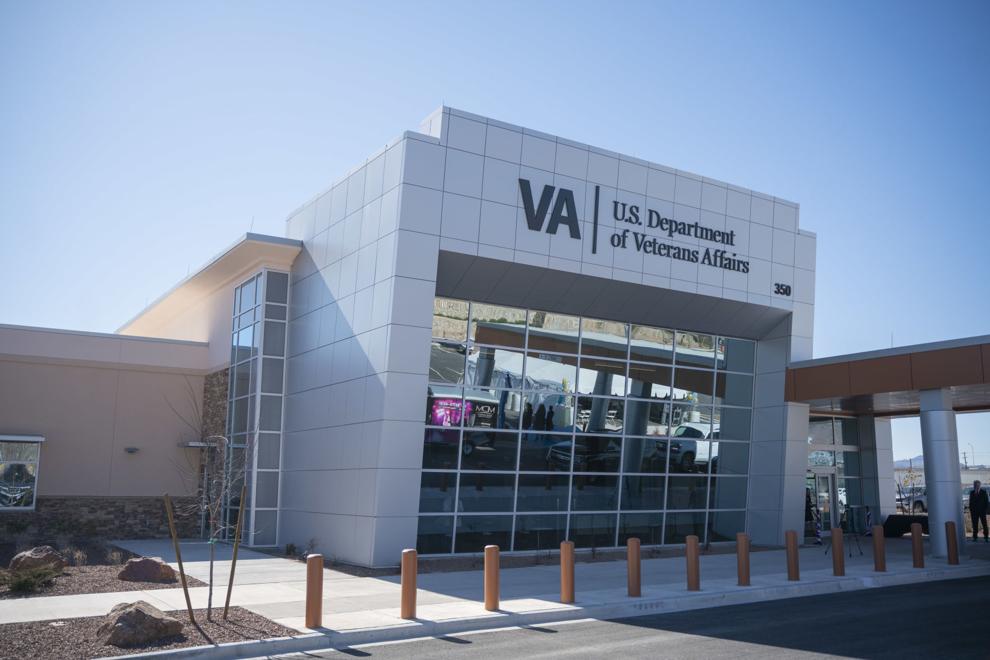 And then you've got Emma Schwartz at the Medical Center of the Americas, who partnered with the community and with the VA to build a state-of-the-art post-traumatic stress disorder center and a behavioral and mental health center for veterans in this community.
I love that because it's an example of El Paso stepping up to meet the need.
So, in some ways, it's getting better. In others, you know, I still am reading stories about veterans who are waiting far too long for care or getting bounced around from one department to the next. So we're not there yet and we shouldn't be satisfied until we are. But I am grateful for the progress that's been made.
Q: U.S. Rep. Veronica Escobar found an ally and supporter in House Speaker Nancy Pelosi and has gone where few freshmen have gone before in the House. Are you surprised?
I'm impressed, but I'm not surprised. You know, there is not a more tenacious fighter, not a smarter public servant that I know than Veronica. She is going to make sure that she plays the cards she has been dealt as a member of Congress, and the cards dealt El Paso, as effectively and as shrewdly as possible. For her in her first term, it is kind of unprecedented to be on both the Judiciary Committee and the Armed Services Committee.
And then, just to be close to the speaker, which means that you're close to power and you're able to leverage that to improve the resources that your community gets and the policies that your community wants you to advocate for. So, I'm just so impressed. Then the kicker is: She's just getting started.
I think she's on to much bigger things. She's really emerged as a national leader on a lot of issues that she understands best and El Paso understands the best.
Q: What did you learn from your presidential campaign? It's a huge question and maybe that book.
It just reinforces the truth that we are so lucky to be Americans and so lucky to live in this country. The deep patriotism that people feel, regardless of where they might land on the political spectrum. We have the most ardently progressive or liberal and the most rabidly conservative – people love this country so much and want to do whatever they can to make it better.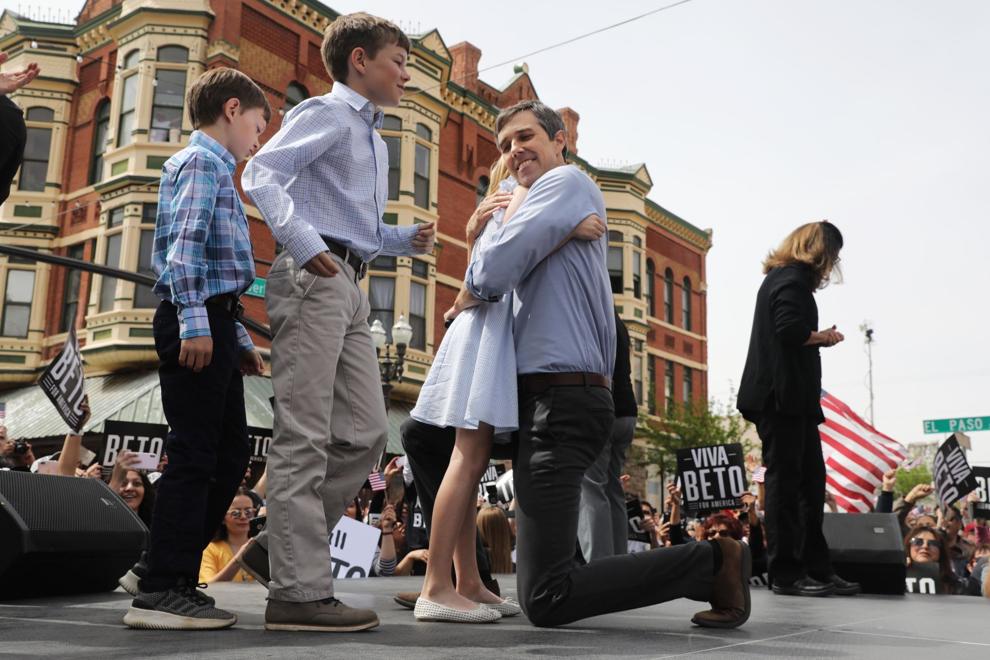 Of course, they've got different perspectives and different thoughts about how you get there. But, I do feel, after traveling the country and listening to so many thousands or tens of thousands of people, that there's a real commitment and drive to make this country better. We all have that in common, and we shouldn't allow the divisions of party or race or geography or really anything else stand in the way of the common ground before us.
I learned that the presidential primary process is crazy. It's an absolute circus, and it favors skill and expertise in working with the national media over skill and expertise in traditional retail politics, which is what I love and what drives me. It's meeting people individually or at town halls and hearing their stories and incorporating what I've learned into what I say at the next town hall or the next diner or donut shop or bar.
I love that part of politics. But I hate going on TV and the kind of Kabuki theater of debates and all the stuff that's transmitted and broadcast and televised. I mean, that's part of it, and you've got to be good at it if you're going to survive and if you're going to prevail.
I think you had the most nationalized presidential primary in history. I mean typically you would have a more intense focus on those individual early caucus and primary states – Iowa, New Hampshire, South Carolina and Nevada.
But it really became a national primary that was duked out on the airwaves and the talk shows much more than it ever had been before.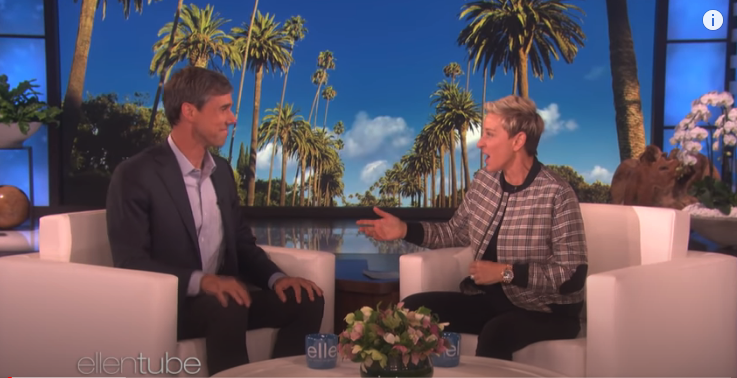 While it didn't end the way that I wanted it to, I can't forget how lucky I was to be able to do that in the first place – to carry a message from El Paso and talk about who we are and what we contribute to the success of the United States, and the issues that we understand, perhaps better than others.
Like immigration, but not just immigration. Our bilateral relationship with Mexico, but not only that. There were so many things I felt like I could share on behalf of El Paso, and I was grateful to be able to do that.
---