El Paso area seniors will soon celebrate commencement and begin pursuing their dream life and career.
Angel Arias, 17, a student at Ysleta High School, will start his dream at the University of Texas at El Paso. 
"Graduation is the culmination of years of hard work, long nights of studying and a lot of sacrifice," Arias said. "My cap and gown will always remind me of the endeavors that prepared me for life."
Arias was born in Mexico and migrated to the United States with his family at the age of six.
"The journey wasn't always easy," he said. "I learned to speak English and picked up some German. I also play the guitar, trumpet and soccer, and I'm a member of several organizations at school."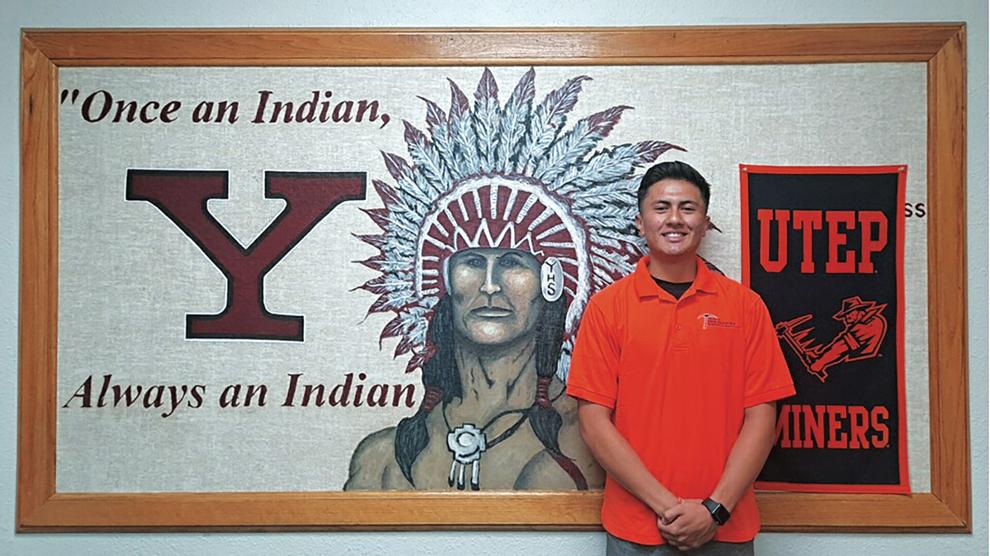 The multilingual scholar is the recipient of a $37,000 TheDream.US National Scholarship. He will pursue a career in criminal justice and hopes to work for the FBI.
"If I could offer someone a piece of advice, it would be to take advantage of every opportunity and use it to learn and be better."
Among high school high achievers is Natalie Borrego, 17, a senior at Socorro High School. 
Borrego has a 4.25 GPA and is a student in the Socorro Early College program. She's president of the Health Profession Academy, president of the National Honor Society and plays trombone for the Bulldog marching band and honor band.
"I always wanted to be a doctor," she said. "My aunt passed from a collapsed lung, and that experience led to me becoming an EMT and wanting to be a trauma physician. I want to save lives and help people see tomorrow."
The SISD senior is seizing every opportunity and acting on her dream. Borrego is a state officer for the Health Occupations Students of America organization and was endorsed by HOSA at the international level. She's also a certified Emergency Medical Technician and works in the University Medical Center emergency room on weekends.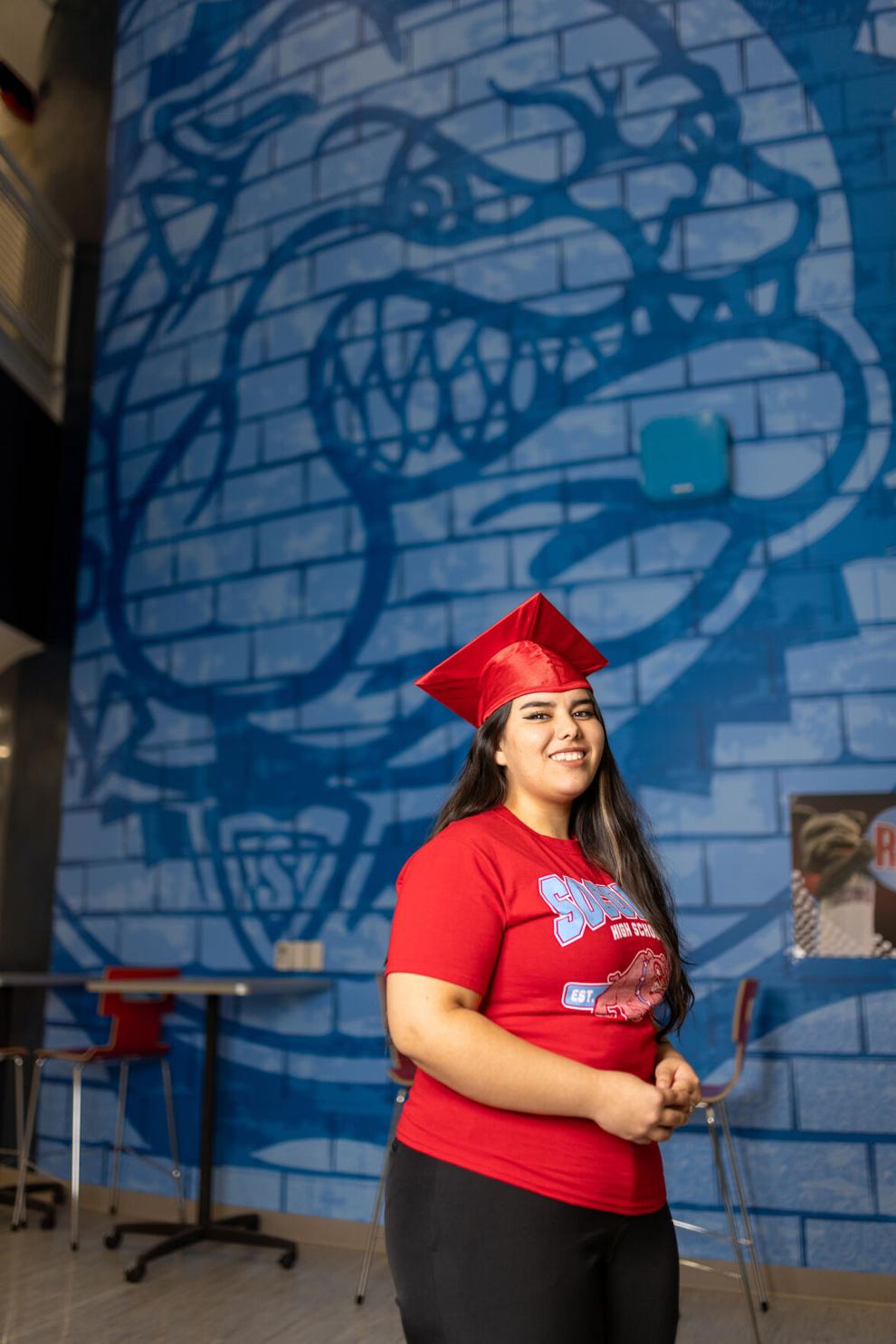 "I work 12-hour shifts in the trauma section," she said. "I've done CPR on a person and even delivered babies once. My goal is to become an emergency medicine practitioner and get my MD."
Borrego was one of 48 students, out of more than 16,000 applicants, awarded The Terry Foundation scholarship. The award recognized her well-rounded personality, grounded desire to succeed and history of community leadership.
"I was accepted into Yale and Princeton but committed to UT Austin," she said. "I had a lot more opportunities at UT. I will get to work with the Texas Department of Health and Safety Services and graduate with my master's in four years."
Another senior making a significant impact in the community is Luke Miller from Coronado High School. 
Miller is president of the National Honor Society and vice president for the Class of 2022 Executive Committee. He's involved in speech and debate, track and basketball and represents the region in the International College Board Youth Advisory Council. In addition, he's a founding member of El Paso Youth for Change, an organization focused on providing service and support to disadvantaged communities in the borderland.
"The need for community service assistance has skyrocketed throughout our city, especially with the consequences of COVID-19," Miller said. "My desire to serve my hometown derives from a feeling of adoration and obligation for the city that enabled my success." 
The young activist's work earned him numerous accolades. He's a 1-6A UIL Congressional Debate champion and state finalist, a National Merit Scholar, an AP Scholar with Distinction, a two-time NSDA National Qualifier, a 2022 Coca-Cola Scholarship semifinalist, and a four-time medalist in Regional Academic Decathlon. 
"My parents, brother, friends and teachers have been really invested in my success," he said. "I'm happy that their work and my work paid off," he said. 
After high school, Miller will make his way to Princeton University. He also was accepted to Colombia, Yale, Dartmouth, Rice, Georgetown, Duke, the University of Pennsylvania and UT-Austin.
"I'm extremely proud to represent El Paso at Princeton and excited that these universities are starting to recognize the immense talent found in our community," he said. "I plan to study economics or public policy. 
"The two disciplines have a wide array of uses that will equip me well for the future, whether in business, law, public service or public office."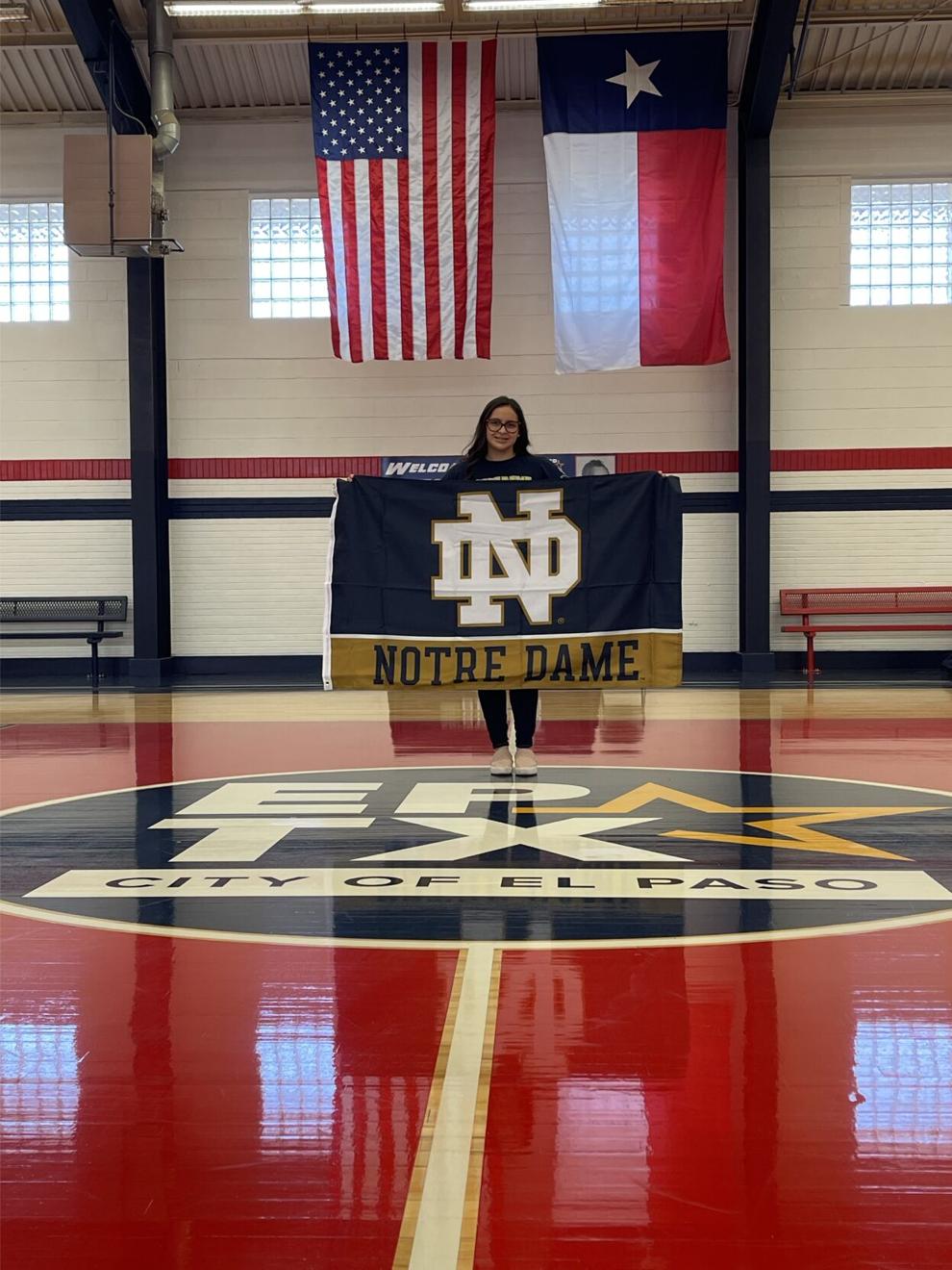 Kimberly Montes, 18, of Harmony School of Science, wants to be a chief financial officer. 
Montes was granted a full, four-year scholarship to the University of Notre Dame through QuestBridge, a program that connects exceptional, low-income youth with top-tier schools that fully fund their tuition. 
"I want to succeed for my family," Montes said. "My father had big hopes for me but was killed when I was three years old. So my mom had to provide for my younger sister and me while also caring for my grandma and great-grandma, who suffers from Alzheimer's, dementia and schizophrenia."
Montes turned hardships into learning opportunities and used them as fuel to build her character. Her life motto is, "If you want to, you can; but you'll need commitment and dedication."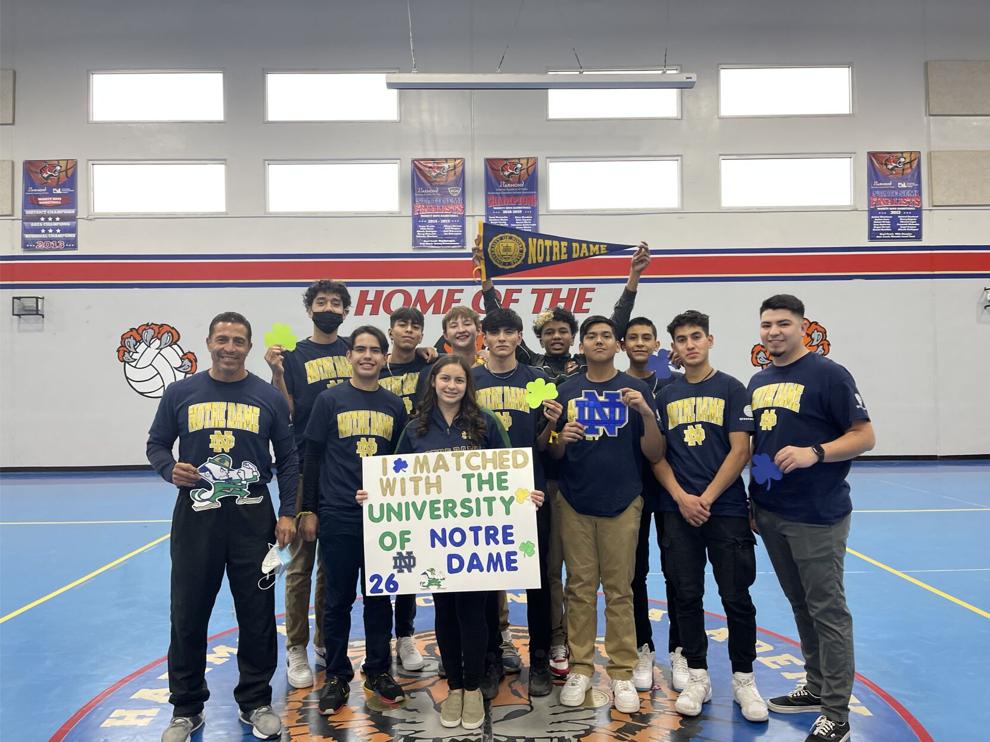 Although she enjoys all subjects, math and robotics are her forte. The highlight of her senior year, however, was being the varsity boys' basketball team manager.
"I'm really good with numbers and data, so coach Ray Rodriguez allowed me to do the team stats," she said. "Our school is one of only three campuses that do the scorekeeping by hand; machines do the rest."
Her superb skills granted her employment at the Chalio Acosta Sports Center, keeping records for city league games. Next up for Montes is being a member of the scorekeeping crew at Notre Dame.