As a young labor and delivery nurse, Tasha Hopper spent many days with women waiting for doctors to arrive and deliver their babies.
One patient particularly stands out.
"You're pushing harder than I am," Hopper recalls the woman saying.
Now CEO of the Hospitals of Providence East Campus, Hopper laughs and admits, "When I do something, I do it all way. I'm all in. That's why I was pushing with her."
Her bosses recognized that push for excellence and encouraged her up the ranks. She became Director of Labor and Delivery Department, then Administrative Director of Women's Services, then Assistant Chief Nursing Officer.
She credits Monica Vargas Maher, now Market CEO for the Carondelet Health Network in Tucson, for convincing her to go into the administrative side of medicine.
"I fell in love with it. I negotiated contracts. I understood productivity. I told her I wanted to be a chief operating officer. She told me to be a CEO, not COO. She encouraged me to take that leap of faith."
After she finished her master's degree, Hopper was asked to take on an enormous project – overseeing all operations as COO of the nation's newest teaching hospital, Providence's Transmountain Campus.
"She raised the hospital the way you raise a child," says Dr. Randy Goldstein, Chief of the Medical Staff and Medical Director of Emergency Services at the Transmountain Campus. "It wasn't just a professional commitment, it was a very personal commitment. Everything at the hospital had her signature on it."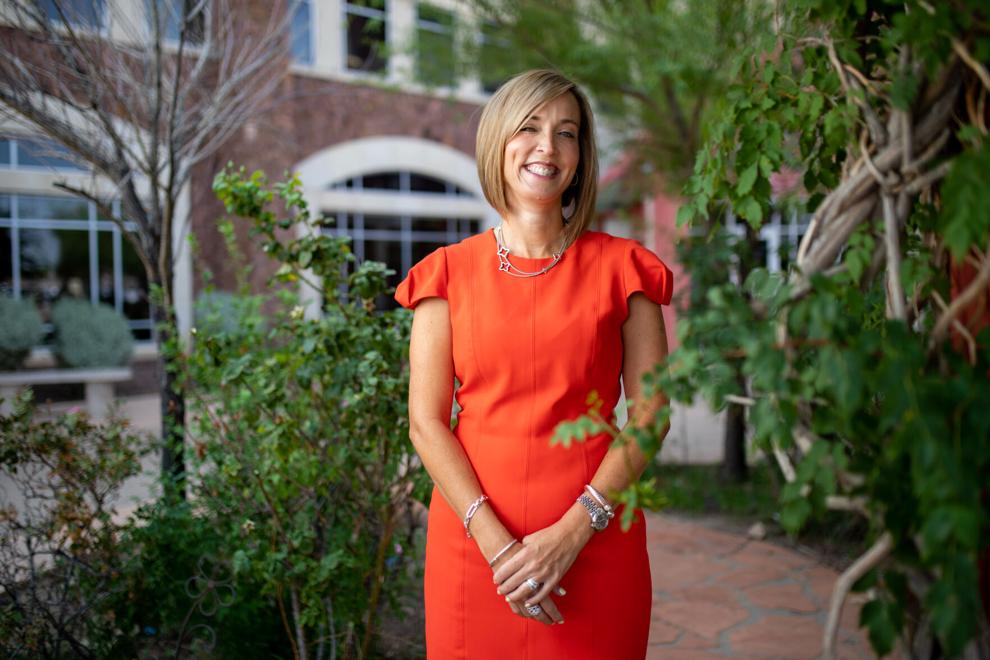 Working out of a trailer, Hopper says she loved every minute of it: "I watched the hospital go up beam by beam, floor by floor." 
With her leadership, the hospital was finished on time and under budget.
Hopper said she's grateful hospital leaders took a chance on her. "It taught me that sometimes taking a chance on somebody gives you the biggest rewards you ever have as a leader."
In 2018, she became CEO of the Transmountain Campus, helping it take the next steps, including opening a neonatal intensive care unit and starting its residency program.
Then came the COVID-19 crisis. 
"Everyone took on jobs that were not part of their job descriptions," Hopper says. "We were so proud to help take care of El Paso. It was also scary. I remember the first person with COVID. Our team had run drills and drills. It went off without a hitch."
Now Hopper is overseeing the $20 million expansion at the East Campus, adding more beds and services.
It's a job Goldstein has no doubt she'll handle with ease. He remembers her wearing Ugg slippers in his first meeting with her at her office. Hopper explained she couldn't wear heels all day, so she was at least comfortable in her office. 
"She's just a very real woman," Goldstein says. "What you see is what you get. Whoever replaces her (at the Northwest Campus) has very big Ugg slippers to fill."