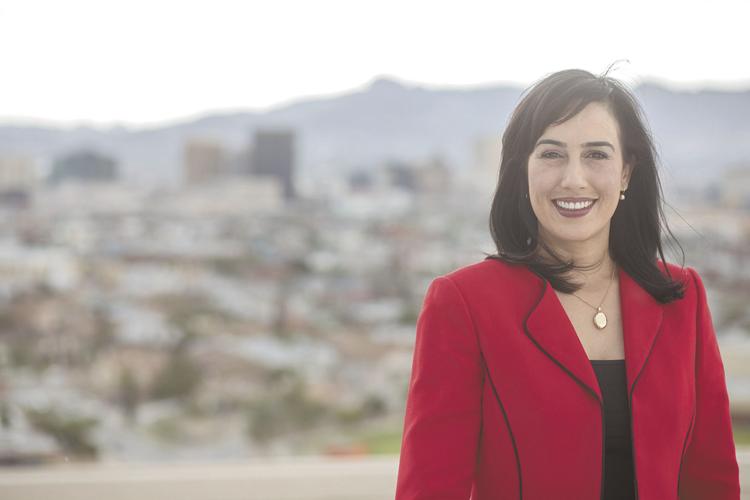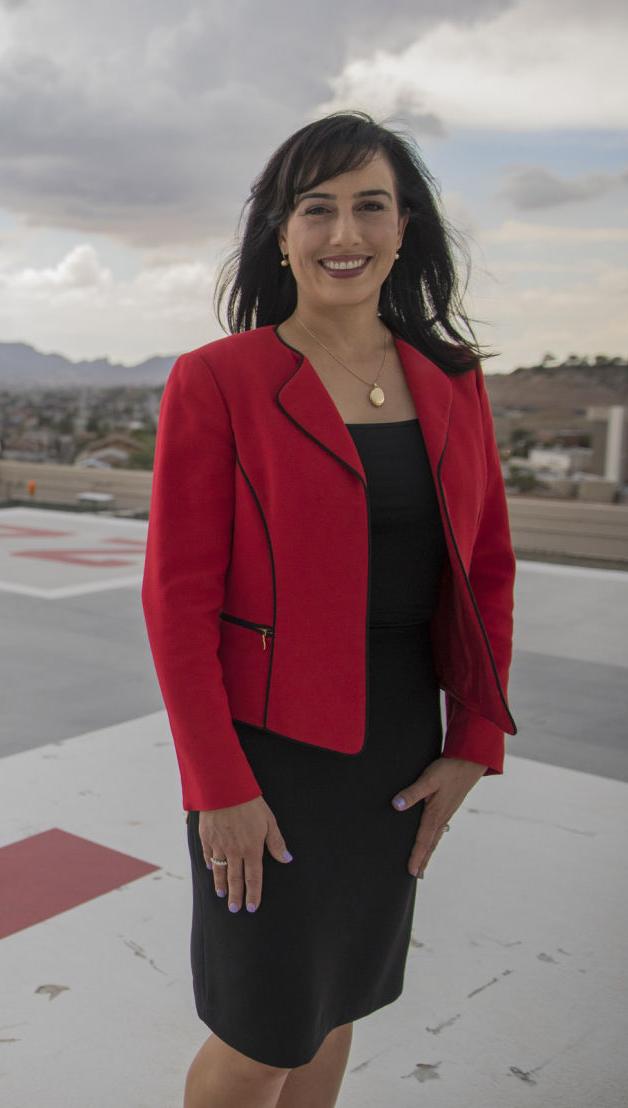 Monica Vargas-Mahar's direction in life was in part shaped by her grandmother's wrenching struggle with dementia. While she was deeply saddened by her grandmother's vulnerable state, she was also moved by the care her grandmother received. Vargas-Mahar felt everyone needed the kind of care her grandmother got, and she knew she wanted to be involved in providing it. With this in mind, friends and mentors steered her toward health care administration, and after 15 years in the field, she is now CEO of The Hospitals of Providence Sierra Campus, a 350-bed hospital.
"It is an awesome responsibility I've been given," she said. "It weighs on me and grounds me. I come to work responsible for those who come through our doors and entrust us to their care."
Vargas-Mahar grew up in El Paso but lived and worked elsewhere at the start of her career. She was eventually drawn back to her hometown, where she has worked in both professional and personal capacities to ensure a high quality of life for the community. She has approached her role as CEO with an open-door policy and emphasis on both technological and organizational innovation.
According to one colleague, "the Sierra Campus is home to groundbreaking and most advanced orthopedic, cardiac and neurological technologies, [which] has been the direct result of an open door, collaborative and innovative environment that Monica has created."
Vargas-Mahar sits on the board of the Greater El Paso Chamber of Commerce and chairs the board of United Way of El Paso, and is a board member and advisor for the National Forum for Latino Healthcare Executives.
"I'm most proud to be serving my community," she said. "And that I'm able to serve them in a very direct way."
Even so, she didn't know she'd be working at a facility that is helping her relatives. One patient sent Vargas-Mahar a letter thanking her for the care provided by the hospital, but addressed it to her using a childhood nickname.
Her rewarding career has been in part shaped by her compassion, but it has also been shaped thanks to the advice offered by mentors and a "personal board of directors."
"It's very handy to have a sounding board of individuals who will give you unbiased advice," she said. "But don't be afraid to lean in. Have the confidence to ask to be at the table."