Fearless. That's how EPCC President Dr. William Serata describes Keri Moe, his Associate Vice President for External Relations, Communication and Development.
"She travels throughout the nation and world," Serata says. "She sends pictures of where she is and what she is doing, from hiking through Mexico to sending pictures of her dinner of sting ray. She works hard and plays hard as well. She's my hero. All things most of us are afraid to do she does with gusto."
It's that can-do attitude that makes her a big asset to El Paso Community College, Serata asserts.
"She's just a force of nature within the institution. I've never met a harder worker. Every task I've given her, she's exceeded expectations. I often ask her if she sleeps."
Her work on the college's 50th anniversary campaign led to EPCC earning the national Gold Paragon Award. Last year, she was honored with the EPCC President's Excellence Award, one of many she has received.
"I want to be a voice to all positive things going on in our region, whether in higher education or in community organizations," Moe says. "But any time I'm recognized is because of other people around me and our community. To serve community is what's really important to me."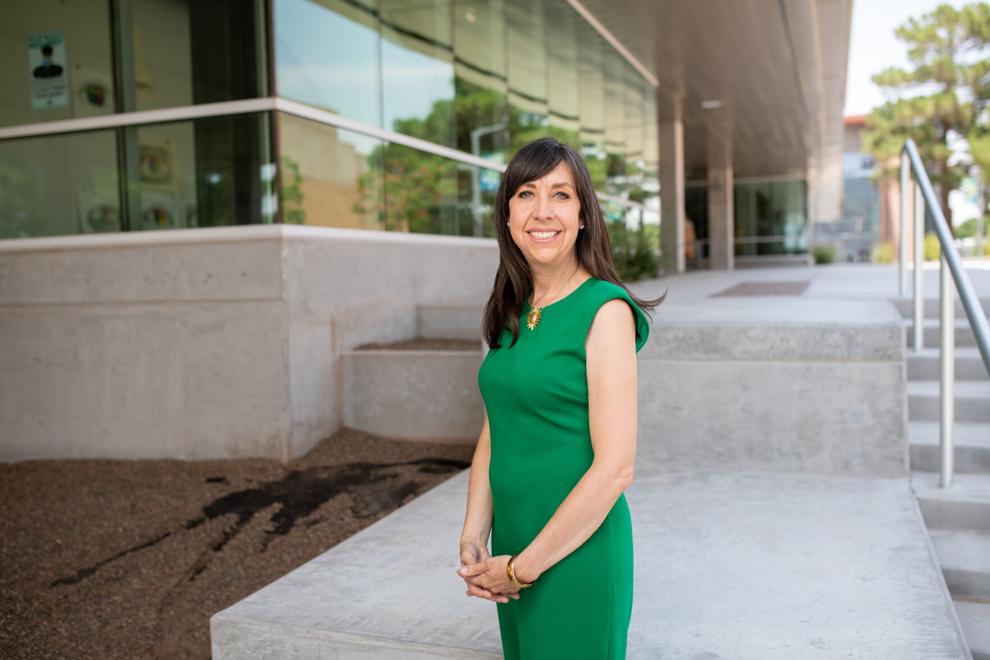 Moe still teaches speech, both at EPCC and UTEP.
"I'm passionate about working with students and guiding students," she says. "They are our future, so we need to give them as many opportunities to learn and explore as we can."
She has also found time to work on her doctorate at UTEP –  and will become Dr. Moe this fall. She has run several marathons and triathlons and has given many hours to local nonprofit organizations.
Moe was a founding member and past president of the Public Relations Association of the Southwest and UTEP Alumni Association, among many other organizations.
But dear to her heart is Creative Kids.
She first met founders Andrea Gates-Ingle and her husband, Stephen, when she was working at United Way and was impressed by what they were doing to help child oncology patients.
"She provided vision and focus leading the organization in a new direction – from taking our fundraising to a new level to spearheading and creating a three-year strategic plan for the organization," Gates-Ingle says.
All her work comes back to Moe's desire to serve her community, where she has lived since her parents moved here 30 years ago.
"I've always loved the border. It is vibrant and exciting. People in our community are talented and amazing. I wanted to be part of that energy. I want to be here and make a difference and make our community even stronger."