YWCA El Paso Del Norte CEO Dr. Sylvia Acosta was set to give a speech at the Unidos Conference in San Diego on Aug. 3, 2019, when the Walmart shooting happened.
Despite her shock and heartache, she gave her speech – just not the one she planned.
"After she finished, there wasn't a dry eye in the house (of nearly 5,000)," says her friend, UTEP professor Ann Horak. "She told them, 'This is what we are all about, why we all, no matter what background, have to work for racial justice. We cannot have the same hate in our heart as this person. We cannot meet hate with hate.'"
Fighting for justice is why Acosta came back to El Paso to lead the YWCA after several years working for and leading universities and non-profits across the country.
She first realized what she could do when she was 19 and a legislative assistant for Port Arthur Rep. Frank Collazo in the Texas House. He allowed her to push an outcry bill through the legislature.
"Before, if kids of a certain age had been sexually molested, they had to outcry within (an unrealistic) three to six months to a person of authority," Acosta says. "We did away with that. It helped me understand what one person could do to make change. And now I have the honor of working for the YWCA that helps women escape domestic violence."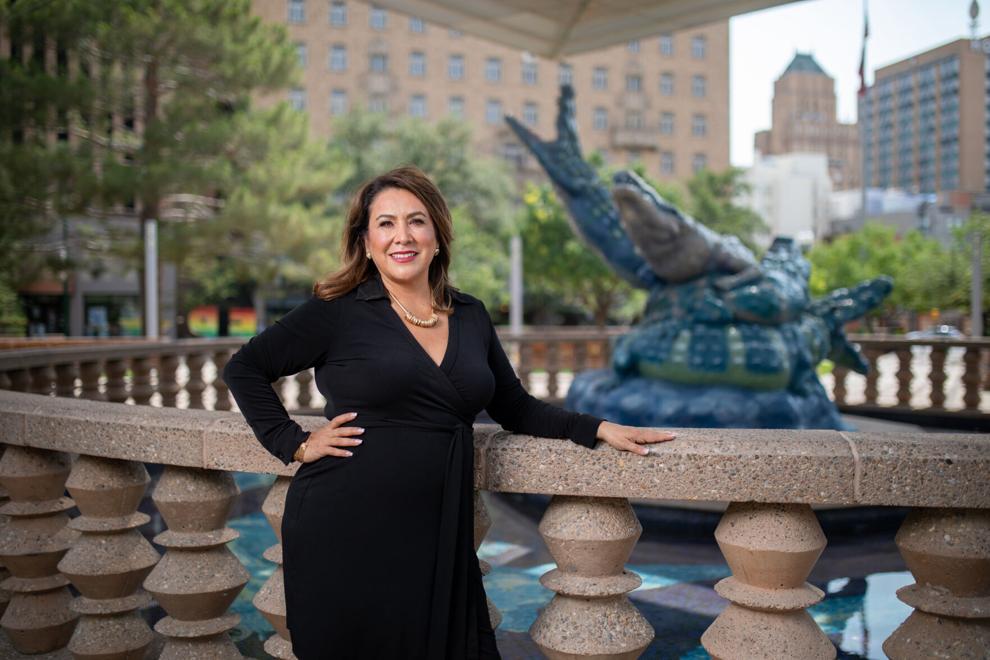 The YWCA, Acosta said, is her heart. 
"It created a mission for everything I believe in and stand for: Eliminating racism, empowering women, and promoting peace, justice, freedom, and dignity for all."
Acosta has dealt with the multiple crises that El Paso faced, including the refugee crisis, the mass shooting and the coronavirus pandemic.
Acosta developed a pandemic plan of action even before the shutdowns began. She called all her sources, secured personal protective equipment and funding, and developed safety protocols. The Y started a free respite care program so children would have a place to go if their parents had to work – or if there was abuse at home because of the stresses caused by the pandemic.
The nonprofit spent half a million dollars helping more than 1,200 children even though it lost 80% of its revenue because of the pandemic.
Following her speech on Aug. 3, 2019, Acosta hit up every major sponsor at the event to help El Paso. She started planning community conversations with El Paso Holocaust Museum a month later. 
"We heard from the father of a young girl who had been shot, an emergency room doctor, the sister of a man who had been killed. We needed that moment to heal," Acosta says. She later testified in Washington about the language of racism and hate and how it impacts communities.
During the refugee crisis, the YWCA board agreed to protest the separation of children. They partnered with organizations to bring awareness and facilitated gifts to organizations that were helping.
"My dad was a bracero, an immigrant. I saw myself and my family reflected in what we saw."
So, she continues to fight for dignity and respect for all. 
"The way we treat the poorest in our community is how we will be judged…and in El Paso, we're treating them with kindness."