Dr. Kristina Mena walked into the small house in the colonia where a young woman lived with her small children and her mother. There was no running water, no paved roads, no access to transportation.
"She was happy and grateful for what she had, but it was obvious she had a lot to overcome," says Mena, Regional Dean and Associate Professor of the UTHealth Houston School of Public Health in El Paso.
As an environmental microbiologist, Mena had worked on some amazing projects like securing potable water for NASA astronauts and making sure athletes at the 2016 Olympics had access to good, clean drinking water.
But seeing this, she says, taught her "a lesson of appreciation and gratefulness for what I had. (The people in the colonia) were so kind and friendly and patient with me to help me understand. It showed me how fragile our own infrastructure is."
It's that attitude that makes her a great teacher and leader, says her friend Emma Schwartz, president of the Medical Center of the Americas Foundation.
"She's an incredibly humble person, a very loyal and steadfast friend. She's also extremely reliable and has amazing integrity. She really loves teaching. When you hear her speak in a professional capacity, a light turns on like she's on stage performing."
Schwartz says Mena has brought a lot more recognition for her school and helped expand its programs. When Schwartz mentioned that even though healthcare was the largest industry in El Paso, no school here offered a master's in health management, Mena got to work. Come 2022, UTHealth in El Paso will offer that degree – the first in the UTHealth System.
Since an environmental microbiologist looks at how to minimize the chances of someone being infected or ill from an environmental source, Mena was also a natural to call on when El Paso Congresswoman Veronica Escobar established a Climate Crisis Advisory Committee and to serve on several COVID-19 task forces and panels.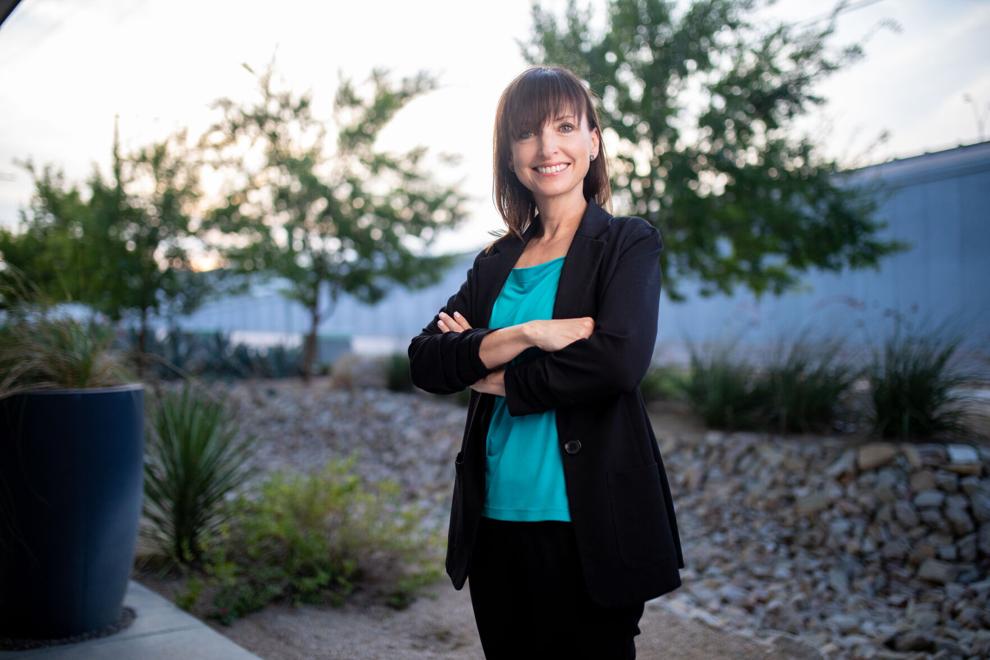 The UTHealth Novel Coronavirus task force formed a team to combat virus early on, Mena says, teaching ways to prevent infection and encouraging vaccinations.  Now the task force is identifying ways to prevent another surge. She has worked with schools, hospitals and businesses to help protect people.
"She gave COVID presentations with such knowledge and expertise, but broke down complex matters in an accessible way," Schwartz says.
Like many, Mena is worried about the Delta variant that has caused cases to grow in many areas. But she says the original precautions still are the best way to keep our guard up.
"It's all about minimizing exposure. Wearing a face cover really helps.  Proper handwashing and disinfecting - all off these mitigation processes work. And of course, vaccination will help keep transmission low."