EL PASO CHILDREN'S HOSPITAL
UVDI-350 Room Sanitizer
El Paso Children's Hospital invested in an ultraviolet disinfecting device to help protect its young patients. It is one of the first 10 children's hospitals nationally to enhance its environmental hygiene protocols with the innovative UVDI-360 Room Sanitizer. The device kills pathogens, including coronavirus and C.difficile, that can cause healthcare-associated infections by emitting UV-C light to kill microorganisms by inactivating their DNA, rending them harmless and unable to multiply or spread.
LAS PALMAS DEL SOL HEALTHCARE
New Horizon facility
Las Palmas Del Sol Healthcare opened a new facility that provides 24-hour emergency care to Horizon City, Socorro, Ysleta and Far East El Paso, in October 2020. The facility, 13401 Gateway Boulevard West, operates 24 hours a day, seven days a week and includes a full-service emergency department, 10 exam rooms, two imaging rooms and one trauma room, as well as a CT scanner; and advanced testing capabilities, including
AMA awards
Las Palmas Medical Center received multiple awards from the American Heart Association/American Stroke Association, including the Associations' distinguished Get With The Guidelines® Stroke Silver Plus Quality Achievement Award and the Target: StrokeSM Elite Plus Honor Roll.
The awards recognize the hospital's commitment to ensuring stroke patients receive the most appropriate treatment according to nationally recognized, research-based guidelines based on the latest scientific evidence. The hospital also received the Target: Type 2 Diabetes Honor Roll award.
Texting service launched
The healthcare system last fall launched an automated texting service to inform surgical patients' family members of key milestones throughout a patient's surgery. The texting tool, Informer, is available in both English and Spanish. The service is used on a mobile device and can be accessed by several family members with a unique code.
MEDICAL CENTER OF THE AMERICAS
Nurse Innovator Program
The Nurse to Innovator project seeks to inject a pipeline of nurse innovators directly into the COVID-19 crisis, changing the status quo on health and on representation in innovation by creating nurse/maker linkages across the U.S.-Mexico border. This project will empower healthcare workers develop tech solutions that can be prototyped and tested in a six to eight months. This project is funded by the Workers Lab Innovation Fund and an SBA Lab to Market Visionary Prize.
Clinical trials consortium
The MCA's COVID-19 Clinical Trial Taskforce looks to drive industry COVID-19 vaccines, therapeutics and diagnostic trials to our region. Participants have been meeting to learn more about the COVID products under development and connect with sponsors looking for investigators to help them advance their COVID pipeline products.
Specific achievements include regional participation in the Mayo Clinic convalescent plasma protocol, a COVID Astra Zeneca trial, and a National Institute of Health COVID plasma study conducted by TTUHSC-EP and UT Health.
Regional healthcare strategy
MCA is developng short- and long-term strategies for its healthcare programs to align with the goals of our community – especially after what was learned about the regional healthcare industry and the health of the population from COVID-19.
The strategy is focused on improving health outcomes, increasing economic opportunity, and adaptability to disruptive forces, like pandemics.
PASO DEL NORTE HEALTH FOUNDATION
Diabetes detection, management
The Paso del Norte Health Foundation, since inception, funded efforts to prevent onset of Type 2 diabetes, including initiatives like Walk El Paso Walk, Que Sabrosa Vida, CATCH, the Playa Drain trail and community and school gardens.
In 2020, the foundation expanded its efforts that assist in early detection and management of Type 2, Type 1 and gestational diabetes, partnering with El Paso Children's Hospital, El Paso Diabetes Association and PHIX.
Mental health services
Following the Aug. 3, 2019, mass shooting in El Paso, mental health and addiction service providers united to serve people in need. As the COVID-19 stay-at-home orders took effect in early 2020, the trust and support among these essential providers grew stronger.
The foundation invested more than $1.5 million in 10 organizations to promote emotional well-being, reduce stigma and negative bias, and improve access, ease of navigation, and continuity of care for mental and behavioral health services.
Hunt Foundation Grant
The Woody and Gayle Hunt Family Foundation awarded the Fundación Paso del Norte a $1M challenge grant to support nonprofit organizations focused on improving health, wellness and education outcomes in Ciudad Juárez. The five-year grant will provide $1 for every $2 raised in the community.
Last year, the Fundación raised more than $2 million from its previous grant, leveraging $1 million in matching funds. Fundación Paso del Norte is a sister foundation of the Paso del Norte Community Foundation and Paso del Norte Health Foundation.
PLANNED PARENTHOOD
Uptick in telehealth services
Planned Parenthood of Greater Texas' El Paso Health Center leads the organization's statewide network of health centers in treating patients via virtual and telehealth services during the COVID-19 pandemic.
Patients can receive services regarding their sexual and reproductive health either from a doctor or nurse, including prescription refills, managing birth control and treating sexually transmitted infections.
Birth control, urinary tract infection treatments and other health information are available through the Planned Parenthood Direct smartphone app.
Ensuring stable funding
Planned Parenthood of Greater Texas has appointed Xochitl Rodriguez as its El Paso-based philanthropy officer to help ensure its able to continue serving as many residents as possible in the Paso del Norte region.
She will oversee development initiatives and the expansion of Planned Parenthood's philanthropic support from the community.
Rodriguez served most recently as director of Community Affairs for Senator Jose Rodriguez and previously as community liaison for State Rep. Lina Ortega.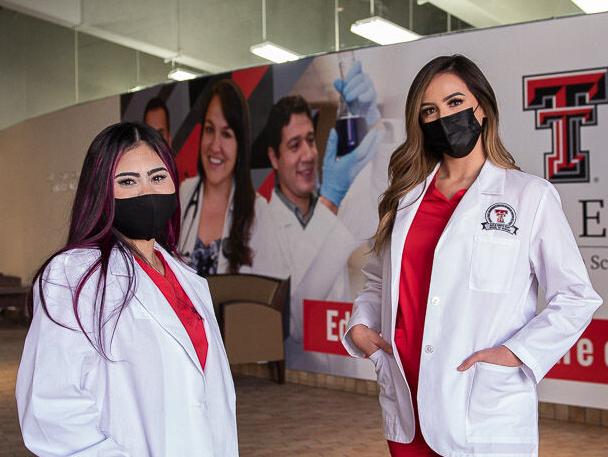 TTUHSC EL PASO
Hunt School of Nursing
This year, Texas Tech University Health Sciences Center El Paso celebrates the Hunt School of Nursing's 10-year anniversary. In 2011, following a $10 million donation from the Hunt Family Foundation, the Hunt School of Nursing officially opened its unique 16 month accelerated program.
To date, the Hunt School of Nursing has graduated more than 800 students, with the majority of them staying to work in the region. This has significantly reduced local nursing shortages – from 40% to 20% – which speaks to the accomplishments of the school's leadership, students and alumni.
THE HOSPITALS OF PROVIDENCE
HeartCARE Center Designation
The Hospitals of Providence Sierra Campus once again earned the HeartCARE Center National Distinction of Excellence – the highest cardiology designation by the American College of Cardiology. It's the only hospital in El Paso to achieve the designation, awarded for demonstrating commitment to consistent, high-quality cardiovascular care through comprehensive process improvement and disease and procedure-specific accreditation.
The Sierra Campus is the only hospital in El Paso to also be recognized with the Heart Failure Accreditation and the Cath Lab Accreditation by the ACC.
Level IV Maternal Care
The Hospitals of Providence Memorial Campus has been designated a Level IV Maternal Care Center, the highest possible by the Texas Department of State and Health Services. The designation is awarded to hospitals that provide comprehensive care for pregnant and postpartum patients, from those with low-risk conditions to the most complex medical, surgical and or obstetrical conditions.
The campus also holds a Level IV designation for its Neonatal Intensive Care Unit for babies born prematurely or with a critical illness.
Weight Loss Center
The Hospitals of Providence East Campus has expanded its services in with the opening of its new Weight Loss Center East, offering surgical and non-surgical weight loss options. The 13-week program includes a range of resources before surgery, in addition to access to post-operative care and nutritional counseling.
UNIVERSITY MEDICAL CENTER OF EL PASO
Happy 106th birthday!
UMC El Paso commemorated its 106th birthday in January – celebrating more than a century of healing millions of El Pasoans. The county's public hospital continues to provide an ever evolving and improving high standard of care.
While tens of thousands of healthcare professionals worked in the hospital over those years, its current workforce, along with partners from El Paso Children's Hospital and Texas Tech Physicians of El Paso, now care for patients during the second pandemic in the hospital's history.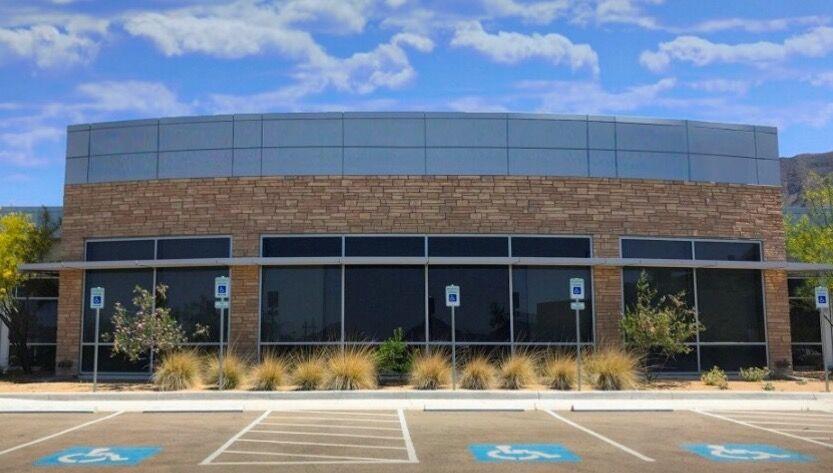 UMC Surgical Center West
UMC El Paso expanded its healthcare reach in the community in May 2020 with its new UMC Surgical Center West.
The $9 million, 24,000-square-foot facility at 4642 N. Mesa has an emergency area with six treatment rooms, 18 inpatient beds, a lab and pharmaceutical area, as well as imaging equipment such as a CT scanner.
UMC Border Pediatrics
UMC El Paso acquired Border Pediatrics,a longtime provider of high-quality pediatric care in El Paso, in September 2020.
Dr. Ruben R. Roncallo and his medical staff will continue to see patients at both locations, 4500 N. Mesa and 10211 Alameda, now known as UMC Border Pediatrics.