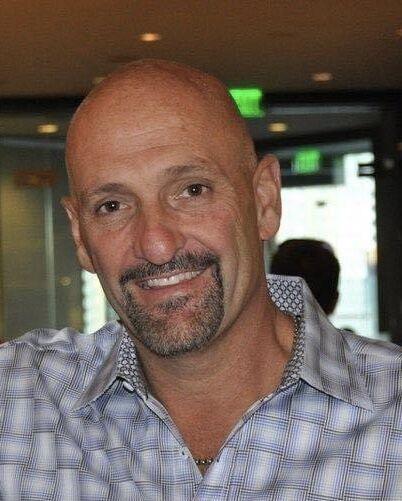 Ross Fruithandler, D.D.S., passed away peacefully in his home, with his family by his side, on March 31, 2021, at the age of 59 years old.
He courageously fought Multiple Myeloma for over seven years and mentored several other patients along the journey. Although his body succumbed to this battle, Ross' spirit was never defeated. He marched bravely to the end, wearing his infectious smile, proud of the beautiful life he lived and shared with us all. Ross managed his illness with strength, grace and humor and was an inspiration to so many.
Ross was born in El Paso, Texas, on July 1st, 1961, to Phyllis and Charlie Fruithandler. He attended Western Hills, Morehead, and graduated from Coronado High School in 1979. He went on to get his BA degree in psychology at the University of Texas at Austin in 1983. He earned a doctorate in dental surgery from the University of Texas Health Science Center in Houston in 1987. He then completed his endodontic residency at UT-Houston in 1989 before returning to El Paso with the love of his life, Linda, to establish his practice.
He was humbled to serve the community for over 30 years with 30,000+ root canals. He deeply cared for his patients and called each one the evening after a procedure to check on them. He was a member of the El Paso District Dental Society for 31 years and most recently served on the application/interview committee for the Woody L. Hunt School of Dental Medicine's inaugural class.
Ross was a light in many of our lives and served as the ideal role model. He loved to travel and took his family and friends on many special cruises and vacations. He was happiest in the ocean, swimming and scuba diving with his boys. He cheered on the Longhorns, Miners and Cowboys, and was proud to coach and root for his son's basketball teams. He enjoyed playing in his weekly poker game, trips to Vegas, noshing with his breakfast club, and spending time with loved ones.
His favorite memories came from 12 years attending Camp Hess Kramer in Malibu, Calif. Ross was always in great shape motivated by his workout partner, Linda, and played in several El Paso basketball leagues.
While he cherished his profession and community, his true pride and joy were his two boys, Chad and Corey, his soulmate, Linda, and their fur babies, Lulu and Sassy. The family feels blessed to have shared 31 very happy years together.
Ross' legacy will continue to live on through the lives of his family and wonderful friends, each of whom he impacted tremendously.
Ross was preceded in death by his parents, Phyllis and Charlie, and oldest brother, Evan. He will be dearly missed by his loving wife, Linda; his sons, Chad and Corey; his big brother, Eric Fruithandler (Debbie) of Coppell, TX, and his numerous nieces and nephews.
In lieu of flowers, please consider a gift to the 'Furman Family - Dr. Fruithandler Memorial Fund' at the Hunt School of Dental Medicine. This donation-matching fund will provide scholarships to our community's future dental students, many of whom will graduate to serve in the Paso del Norte region.
Gifts may be made online at donate.give2tech.com/?acn=fruithandler with gift designation to "Furman Family/Dr. Fruithandler Memorial Fund" or checks may be mailed to TTUHSC El Paso Office of Institutional Advancement | MSC 51019 5001 El Paso Drive, El Paso, TX 79905.
Alternatively, donations may be made to the Fruithandler/Wolf Endowment Fund at Temple Mount Sinai in El Paso.
Dr. Ross Fruithandler was buried at Temple Mount Sinai Cemetery on Friday, April 2.