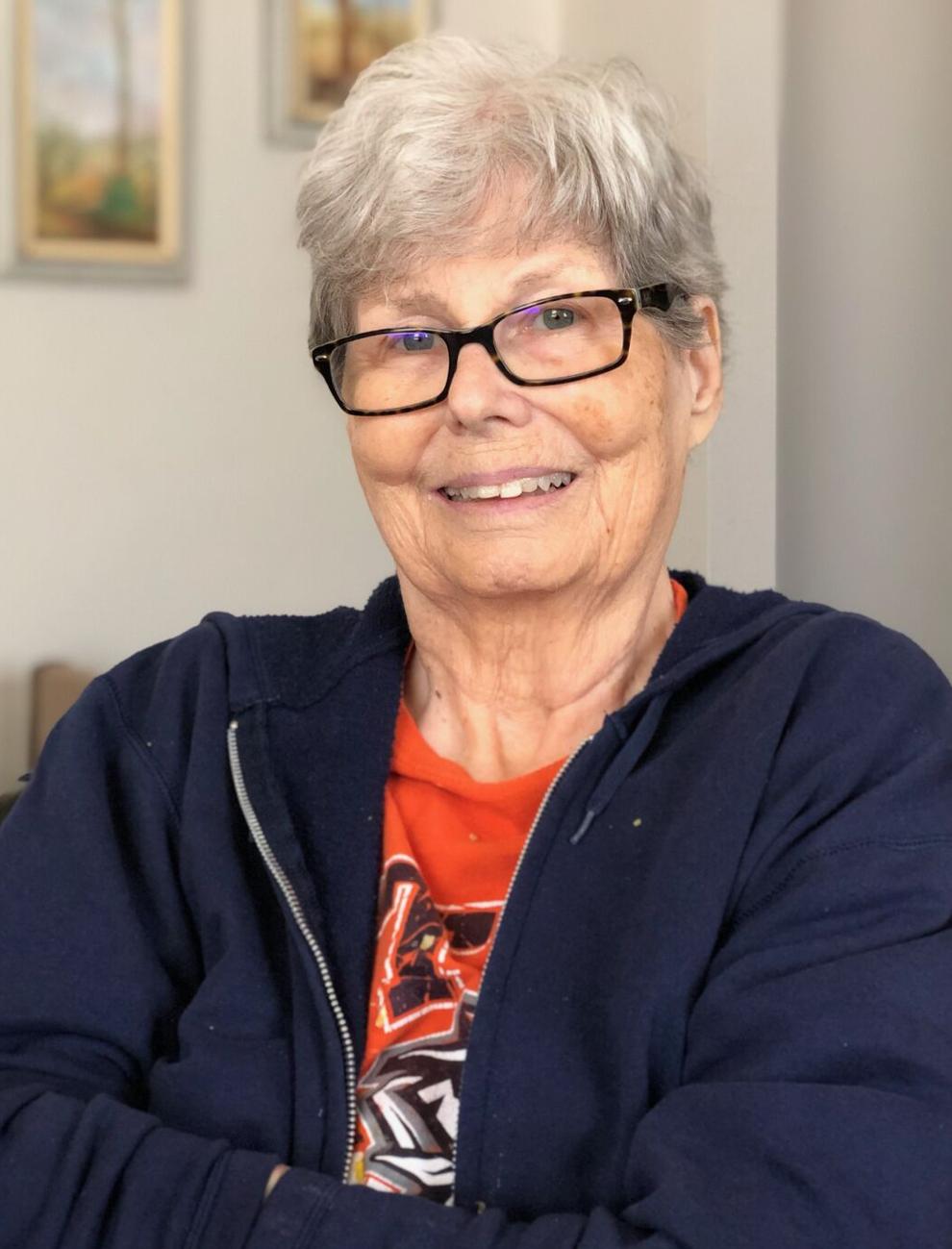 Carrol Hedrick of El Paso, Texas, passed away peacefully in her sleep the morning of November 8, 2021.
Even though she was in the late stages of dementia and living at The Legacy at Cimarron in their Connections memory care unit, her death was unexpected and from natural causes. She was 83.
Carrol was born in El Paso, Texas, on October 29, 1938, at the Masonic Hospital in Five Points, which later became Sears and is now home to the El Paso Police Department. She was very proud to be a native El Pasoan and loved telling everyone she was born at Sears and in recent years, the police department. 
She married Jack Hedrick in 1961 and they were married until his death in 1998.
Carrol was an avid environmentalist, and her greatest accomplishment was saving the Franklin Mountains from development and preserving them for perpetuity as a state park. In the late 1970s, she mobilized a group of fellow environmentalists to form a grassroots organization called Save the Mountains, later known as the Franklin Mountain Wilderness Coalition.
Through their passion, hard work and dedication, they fought to preserve the mountains, gaining the support of Representative Ron Coleman, who helped champion the cause, and together they secured the approval to designate the mountains as a state park. The picture of Carrol with Representative Ron Coleman, Joann Duncan and Dr. Richard Worthington standing behind Governor Bill Clements as he signed the bill on June 13, 1979, declaring the Franklin Mountains as a state park is one of her family's most cherished possessions.
Carrol had a full and interesting life. She graduated from Austin High School in 1956 and attended Texas Western College where she studied Art. She was an artist who created beautiful paintings and pencil drawings, and she was well-spoken and well-read. She loved baseball and basketball and attended as many games as she could.
Her family, friends and cats meant the world to her, and she found joy in travelling, dancing, playing guitar, singing, doing tai chi, bowling, reading, working crossword puzzles and she loved trains. She performed volunteer work her entire adult life and volunteered with the Girl Scouts, Franklin Mountain Wilderness Coalition, Centennial Museum, El Paso Museum of Archeology, AARP and many more.
In addition to her volunteering, she worked as an editor for several government contractors performing environmental impact studies for the Directorate of Public Works, Environmental Division on Fort Bliss.
Through Carrol's husband, Jack, she developed a passion for archeology and historic preservation. She was an active member in several archeological societies for over 60 years and held every office in the El Paso Archeological Society (EPAS), Texas Archeological Society (TAS) and Archeological Society of New Mexico (ASNM). She was also the driving force behind the annual two-week Field Schools for the TAS for 30 years.
Carrol was preceded in death by her husband, Jack Hedrick. She is survived by her daughter Brenda Hedrick Wautlet, son-in-law Will Wautlet, grandson Allen Wautlet (Hannah), sister Connie Weidner, brother-in-law George Weidner, niece Natalie Weidner Green (Ted), nephew Gary Weidner (Sheila), great-nieces Sara Green and Melanie Green Mason (Jesse) and great-nephew Ryker Weidner, several cousins, and many dear friends.
Her family would like to personally thank the wonderful caregivers and staff at The Legacy at Cimarron for providing the outstanding and loving care to Carrol as she lived with dementia these last two years. This was not an easy task because of her strong and fighting spirit. Thank you to Elara Caring Hospice for providing the outstanding medical care and support these past two years.
A celebration of life event will be held at 2 p.m. December 18, 2021, at the El Paso Museum of Archeology. In lieu of flowers, donations can be made in her honor to the Franklin Mountains Wilderness Coalition and/or the Alzheimer's Association.