Young Black professionals in El Paso have a new resource to help connect to networks and other resources.
Tamieka Henry is the president of El Paso Young Black Leaders, a nonprofit with a mission to connect and engage the young Black community through personal and professional experience.
The nonprofit has worked with other groups, including the El Paso Chamber, to organize panels and virtual seminars, as well as offer tech scholarships for high school students.
"We set the goal toward educating the community, and after that it was just networking and getting to know different people in the community," Henry said. "The concept was to let young Black El Pasoans know that there was a comfortable space for them to meet other people."
Henry, 26, was born and raised in El Paso. Her parents retired in the borderland from the U.S. Army, and Henry went to Hanks High School.
She is currently in the Army and works as a medical reserve liaison at William Beaumont Army Medical Center.
Henry received her bachelor's degree from Southwest University and master's in health care administration from Grand Canyon University.
El Paso Young Black Leaders was founded in 2018 by Prince Chijioke. After he moved to Dallas in 2019, Henry took the helm.
"I'm from El Paso, I know the culture and the city, and I love the city, so he thought it would be great for me to take over," Henry said.
She and Chijioke worked at a clinic together, and he invited her to get involved in El Paso Young Black Leaders. She started by working on social media for the group.
Despite the pandemic, the group had a busy year full of panels, webinar conversations, special guests and other initiatives.
For more information on El Paso Young Black Leaders, go online to www.EPYBL.org or on Instagram, at @elpasoyoungblackleaders.
Henry spent some time talking to El Paso Inc. about the work of El Paso Young Black Leaders, being Black in a minority-majority city and how the pandemic has impacted everything.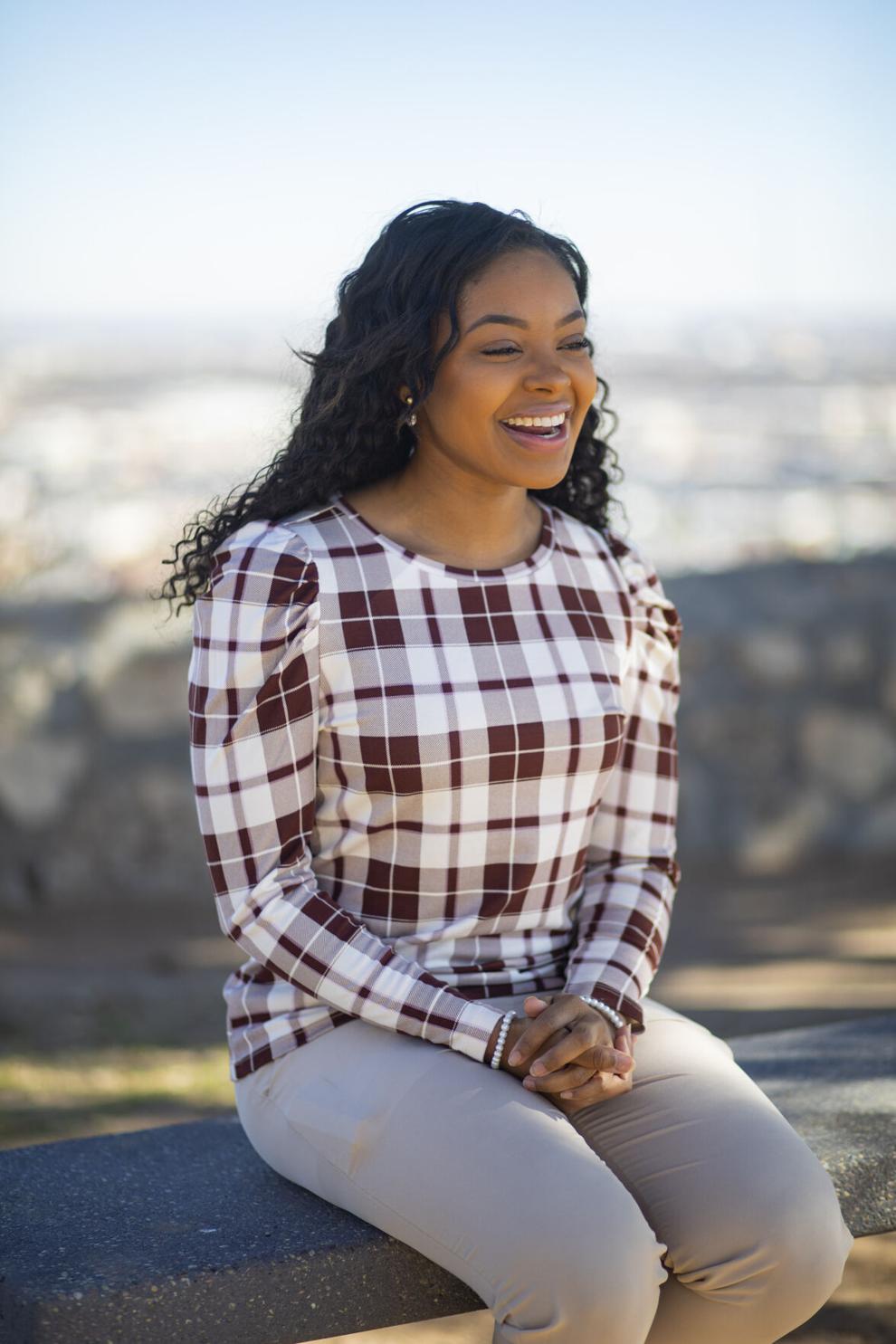 Q: What kind of work does El Paso Young Black Leaders do and how's your year been?
The original concept started in 2018. The founder started it as a group of friends with the intention to connect and engage the El Paso young Black community. When he got here he felt like El Paso didn't really have a group like that.
At the beginning of 2018, we'd have Brunch & Business events. We'd gather typically at a Black-owned restaurant and would have a guest speaker, like from real estate or El Paso Parks and Recreation.
In 2019 we got to partner with the El Paso Chamber. We threw a panel titled "Attracting and Retaining Black Talent in El Paso." We had different Black professionals speak and talk about how they got to El Paso, what's keeping them here and how to retain talent.
I think a lot of the issues were that the majority of the Black population in El Paso is military-affiliated. There really wasn't anything here to keep them once they retired or got out of the military.
So we wanted to see what are ways we could keep Black talent here. Then 2020 came along, and that's really been our busiest year.
The founder moved to Dallas and basically handed it over to me. Even though we've been in this pandemic, we've still had a very successful year. A lot of that is due to the uptick in awareness for social change and racial injustice that we have within the U.S.
The George Floyd situation piqued a lot of interest in our organization and what our thoughts are, and how El Pasoans can be an ally for that.
We've done a lot between June and now. We were able to partner with Teachers Federal Credit Union, and they were able to sponsor one of our events. We did a technology initiative where we gave away some iPads to high school students.
In November, we did a women's health and wellness summit. We had a dietician, licensed professional counselor, a personal trainer, and took two days virtually where we talked about self-love, self-care and how to deal with the stresses of the pandemic in a healthy way.
We've already started the planning for next year. We've had other organizations in El Paso that have wanted to sponsor us. We have a board with about seven of us.
We use social media. Our Instagram is where we get the most engagement. We also have our website and Facebook as well.
Q: Tell me more about the tech scholarship initiative with Teachers Federal Credit Union.
The vice president of marketing at TFCU reached out to us. I had spoken on a United Way young leaders panel discussion, and we were talking about racial reform in a professional setting.
On that panel, I talked a little about El Paso Young Black Leaders, and that's how he saw me. He reached out and let us know that they wanted to be an ally with whatever project or events we have going on.
They wanted to be part of the change. We set up a couple meetings, and we thought that for the first project we could do something smaller and then branch out and do bigger scholarships.
We figured that with the current pandemic a lot of students are working from home. We figured we could provide them with a tool, even though they might have had a computer already. The iPads allow them to work easier on the go.
Then we talked about who our demographic would be. We just wanted to give back to the El Paso community, and you didn't necessarily have to be a Black student. It was just our way of showing we wanted to give back.
We did a lot of our marketing on social media. We were able to reach out to the Socorro Independent School District marketing team, and they were able to push it out for us.
The requirements were that the students had to have 150 community service hours, they had to have at least a 3.5 GPA and they had a 200-word essay requirement explaining the importance of volunteering, especially through a pandemic.
We were able to give out eight iPads to students from Eastlake, Socorro, Triumph and Franklin high schools. It was great and a lot of fun. One of our scholarship recipients got accepted into Yale, and she thanked us and said the iPad helped with her college applications.
When you're doing it, you have all this stress of wanting to do it the right way. Once the day comes, and you're notifying kids that they won, it's a good feeling.
Q: What kind of work have you done with the El Paso Chamber?
We had a Black Wall Street, which showcased different Black businesses in El Paso. They could be businesses in the food, clothing, beauty industry. The idea is to give them a platform to discuss the different challenges they might have had, not only as a Black business owner but just as a business owner in general.
There's an uptick in interest in wanting to be an entrepreneur, especially in millennials. This platform gives people the idea of how and where to get started, because that's where a lot of the challenges are.
With the Black Wall Street event, we wanted to be a showcase and educational as well, and the chamber has been great in supporting that. We reach out to different Black businesses in El Paso, ask them if they want to be part of it, and then the El Paso Chamber takes it from there.
Q: How has all the change of 2020 affected work this year?
I think that in our case, I feel like the pandemic has benefitted us. With the George Floyd situation, I think because more people were home and on their phones and watching the news, they were able to slow down and see that we do have a problem.
It's not a new problem, but it's something that's been going on for centuries, and we can take a look at it from a different angle, a different perspective. Because it piqued so many El Pasoans' interests, they were able to reach out to us. A lot of people didn't even know we exist.
Because of the pandemic, we've been able to work virtually, and it's more convenient when we have our panel discussions and people can just watch from home.
It's taken a toll on everyone. We'll never forget 2020. But I think for El Paso Young Black Leaders, it's been beneficial in the sense that people are starting to recognize the work that we do and they really want to support us and be allies.
It's been maybe six months since the protests started. That was kind of my worry, that it would just be a trend for a little bit. But so far it hasn't been, so that's the good thing about it.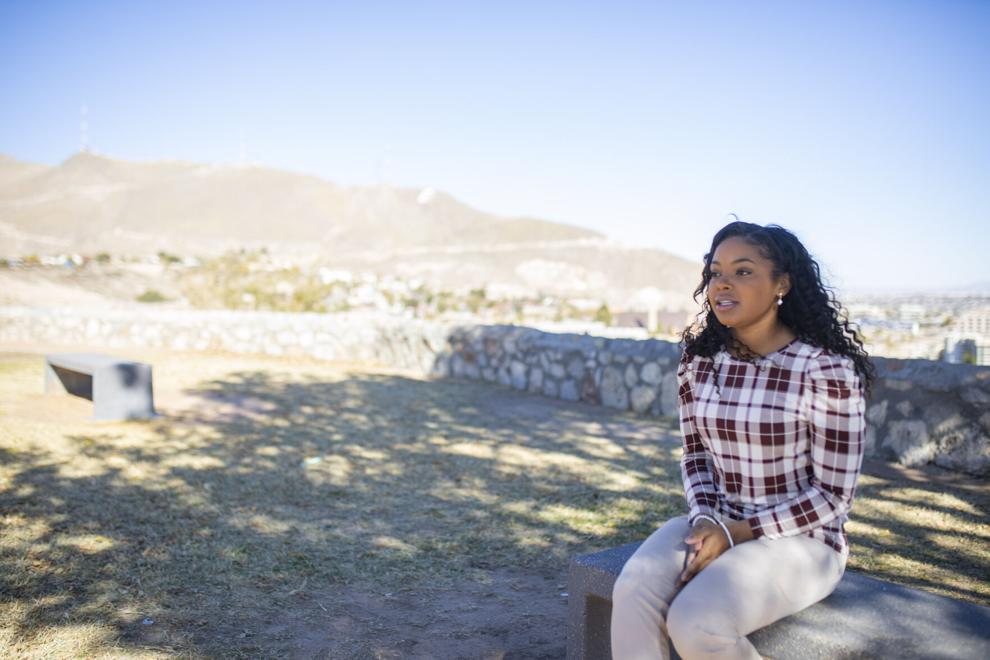 Q: What are you looking forward to in 2021?
I think for us, maybe putting out a larger scholarship and continuing to get the word out that we exist, and maybe putting together some volunteering opportunities.
We're prepared if things still have to be done virtually. But we're hoping maybe we can do a women's conference, I know that's something we've talked about with the chamber.
Q: What are things El Pasoans can do to support the Black community and Black-owned businesses?
It starts with awareness and education. Awareness has been our biggest hurdle.
When a lot of people think of racism, they think of name-calling. It's so much deeper than that. Systemic racism is in the job market, the housing market, medicine and all sorts of different social aspects.
El Pasoans can be allies just by understanding that it's very complex. Taking the time to listen is also a way people can be allies.
So far I've seen that the El Paso community understands that even though they may not have been through it, they understand and are here to listen.
I think just being empathetic is one of the ways, and education as well. There are also many books, podcasts, websites that people can go to better understand that this is way deeper than what's on the surface.
Q: What's been your experience of being part of the young Black community in El Paso?
It's been interesting. I grew up really being the only Black person in my class. You kind of always feel like you're the odd one out, because nobody really looks like you.
There's a language barrier there as well. I wish I knew Spanish, but I don't. Sometimes there's a feeling of being left out because you don't know the language.
It hasn't been terrible or anything like that. But I feel like it can get better now, with the pandemic and everything going on. El Pasoans really want to be allies in this situation.
What's interesting about El Paso is that it's a minority-majority city. I think there were some El Pasoans who might have thought El Paso's not racist; how could they be racist? But I'm a minority here. There's not a lot of people who look like me.
But when there are El Pasoans that can understand that, then it's like, OK. Maybe everyone can take a look at ourselves and say, what can we do better?
For the Black community, too, we're starting to see that El Pasoans do want to be on our side and help us. It's not just the Black community, but the El Paso community as a whole.