In just a few days, Monica Vargas-Mahar will trade El Paso's prickly pears for Tucson's saguaros.
Vargas-Mahar, CEO of The Hospitals of Providence East Campus, is leaving her position to lead Tenet Healthcare's Carondelet Health Network in Tucson. Her new market will consist of two hospitals and a network of micro-hospitals and freestanding emergency rooms.
In El Paso, Vargas-Mahar helped develop the East Campus and worked as the hospital's chief operating officer from 2008 to 2011. Along the way to becoming its CEO in 2018, she served as CEO of the Sierra Campus, as well as COO of the Memorial and East hospitals.
She has been around to see the East Campus grow, change and become an anchor for communities on the fast-growing far Eastside.
As Vargas-Mahar prepares to depart El Paso, she's been able to reflect on how the hospitals have grown, so much that she's nearly run out of shelf space for stars marking new doctors recruited to the hospital.
The Hospitals of Providence operates four stand-alone hospitals, along with a children's hospital, micro-hospitals, freestanding ERs, and many other health care facilities.
Vargas-Mahar, 47, was born and raised in El Paso and is a graduate of Loretto Academy High School.
She received her bachelor's degree from Loyola Marymount University in Los Angeles and her master's from Trinity University in San Antonio. In 2017, she was named one of El Paso Inc.'s Women of Impact.
Vargas-Majar recently sat down with El Paso Inc. and talked about her upcoming move, the big wins and successes of the Far East hospital and why she'll always have her roots in the borderland.
---
Q: Tell us more about your upcoming move and what's happening.
I've been incredibly fortunate to be with Tenet now coming on 20 years, and had an opportunity to promote within our company to serve as the market CEO of the Carondelet network. We have several hospitals in the Tuscon area, micro-hospitals and freestanding emergency rooms.
I've been able to take my lessons learned here and apply them to a new opportunity and experience. It's something I'm excited about.
Q: What are some of the differences between the El Paso and Tucson markets?
There are more similarities than differences. I begin my work on June 7. What's drawn me are the similar climates, although warmer in Tucson, and the friendliness they've already extended to me.
I'll be able to connect with you afterward to really point out what those significant differences are.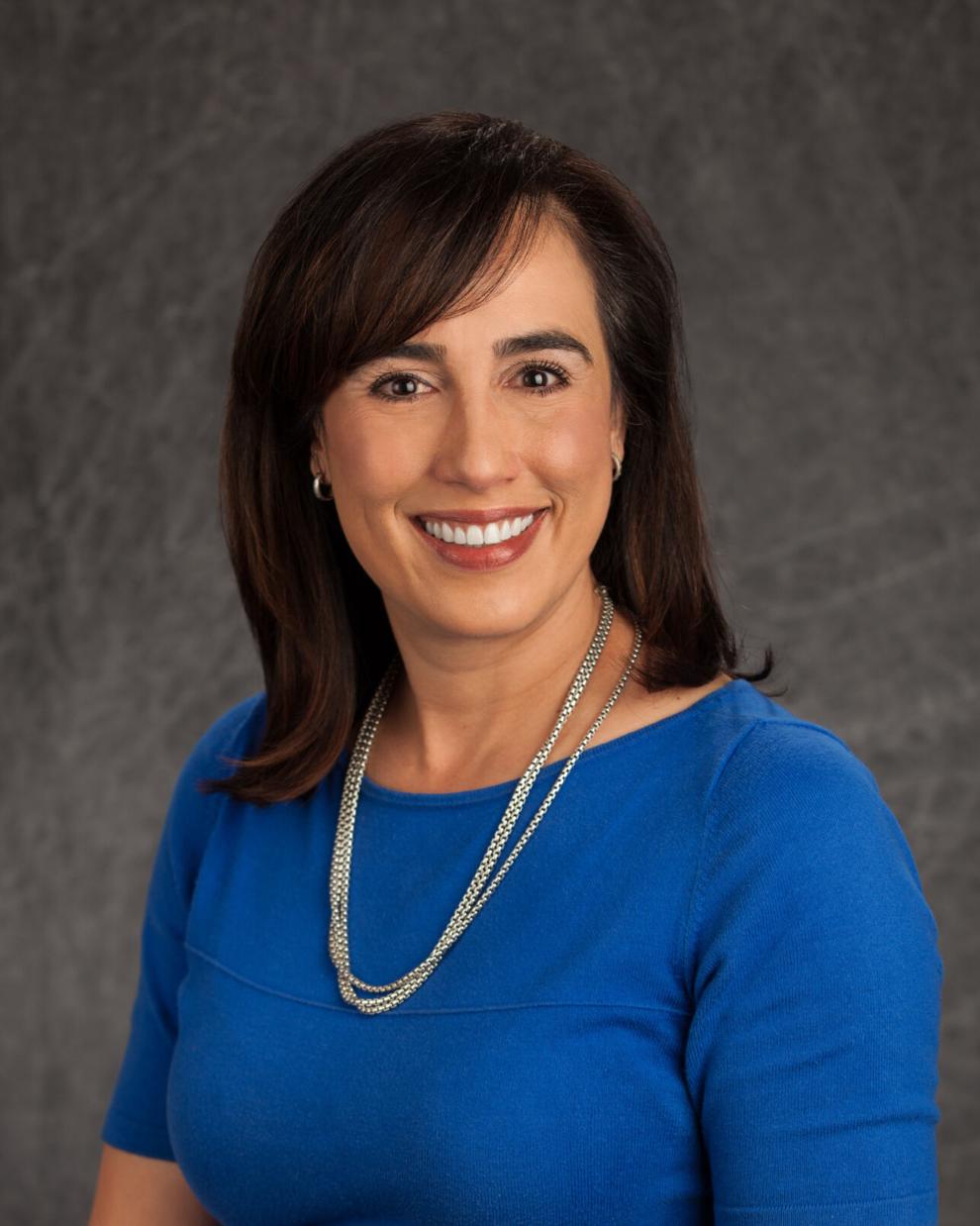 Q: How have things at The Hospitals of Providence evolved over your tenure in El Paso?
It's been amazing to witness and be part of the expansion and growth over the last 20 years. Since I started in September of 2001, it's been a $20 billion investment that the organization has made into our community.
That investment included two acute care hospitals, this one (East) that opened in 2008 and our Transmountain Campus that opened in 2017.
That's in addition to investments in two micro-hospitals, freestanding emergency rooms and outpatient imaging centers. And not to mention our physician network, we've been able to partner with community physicians to be part of our network as well, and there are a vast number of them.
When you look at aerial photos of East El Paso, before this facility was opened, there wasn't nearly the number of rooftops that you'd be able to see today. To be in the community and grow with it has been so exciting.
El Dorado High School was it, and there was nothing around it. Even Joe Battle wasn't done.
I've had the opportunity to be a part of many projects where we've opened new service lines or expanded services.
I predict that what we saw happen over these 13 years, that we'll see that similar growth happen around Transmountain.
Q: What are some big wins from your time here at the East Campus?
We opened the facility in 2008. We've been able to advance our trauma level status to Level 3 in 2019. We've expanded our women's services imaging center.
Even during COVID, I'm incredibly proud of our team's response and how we were able to serve our community through that incredible crisis we all were facing.
Even in light of what was happening, we were also working on new service lines we brought online in 2021. Expansion of maternal fetal medicine occurred recently, and our new weight loss bariatric program performed the first surgery in April.
We were focused on the matter at hand, which was the pandemic, but we continued to have plans underway because we knew we were going to come out of it. We needed to do more to continue to serve our community and do more services that are new to our community on this side of town.
Q: How has health care evolved over your career in El Paso?
Mortality in several disease categories have improved over those 20 years. When you compare this to national averages and statistics, it's because we've had additional access points.
Our community wins when we have more physicians. We've recruited hundreds of physicians to the community.
Each star behind me on my bookshelf started when the hospital opened. They sort of stopped doing a star for every physician that got recruited to our community, because it would probably fill both bookshelves.
My father is a pediatric dentist, and he had a clinic on the Eastside where he'd host once a week. What's changed in that time is that you now have physicians that dedicate their entire practices to the Eastside, instead of a few days a week.
Our Eastsiders are able to access care close to home. We needed to bring the care closer. The fact that we've improved outcomes can be tied back to increased access points and having physicians closer to our community.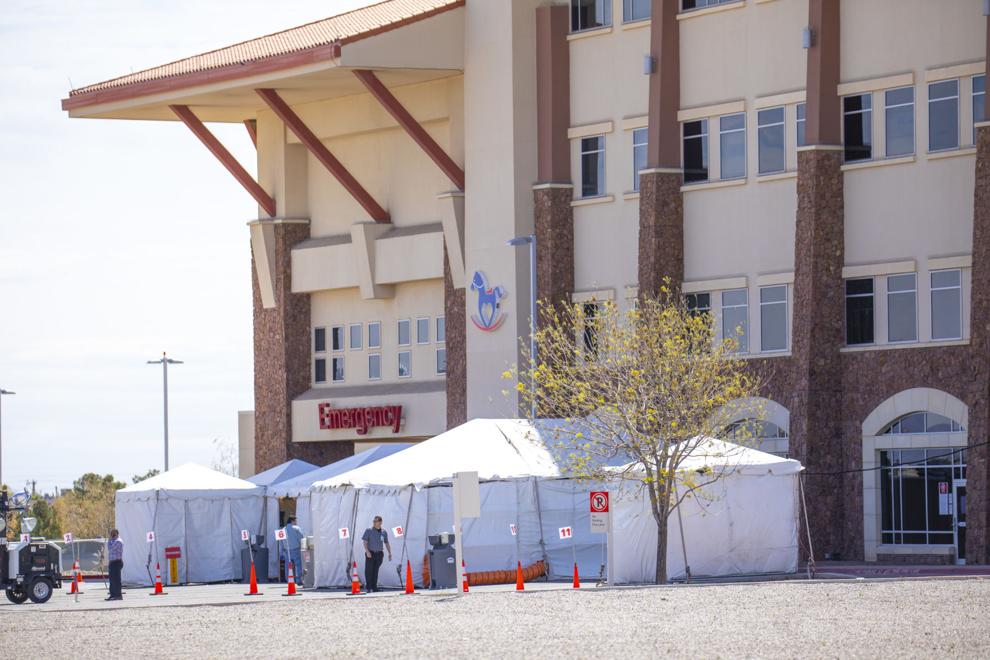 Q: How did the pandemic affect you in your leadership role and just in general?
In the single moment we were all dealing with it, it was hard to see how we'd get past it. Now that we're sitting here, I'm proud when I reflect on how our team responded. We worked together to really be able to care for our community.
There's a mural in the cafeteria that to me captured what happened within our walls. One of our ICU nurses, her daughters painted some rocks to celebrate the team. We had several community members who would stop by and make donations.
We certainly felt the support of the community. There was sidewalk chalk, and inspirational notes, on how we were here to support each other.
The other piece that just warms me is collectively we worked together. When capacity started to get pressured at one facility, we were able to leverage resources we might have had at another hospital.
Tenet was deploying resources and PPE to ensure we never had a moment where we didn't have the equipment that we needed to be able to respond.
As a leader, the hardest part was maintaining visibility with our team. Oftentimes, we didn't have all the information we needed, or the information we had in the morning quickly changed by the afternoon.
We were a team that was visible and trying to gain trust, having never been through this as a world. You were doing your very best with the information and learning from the world. Those that first encountered the global pandemic on the East Coast, we were all paying attention to what worked.
Q: What's coming next to this market? Has Tenet named a successor yet?
Hopefully, later this week, we'll know who will be stepping into this position. It's wonderful we'll have a quick announcement and continuity of leadership for the East Campus.
I think what's most exciting, we recently announced that we're expanding our services offering and care in neurology and cardiology, by adding an additional imaging lab mainly used for cath and neuro procedures. That's a $13 million investment that just started and was temporarily paused in March of last year.
We know that Far East is continuing to grow. The growth rate of our community speaks to the vibrancy of El Paso. By comparison, the U.S. annual growth rate is under 1%. The East Campus' priority service area growth rate is at 1.3%.
When we opened this facility in 2008, it had 110 beds. A few years after, in 2015, they added the tower at $68 million and 60 beds.
Q: How did you get into your career and how'd you choose this path?
I knew in college that I wanted to be part of a service industry but wasn't sure what that was. Around my junior year, I knew I wanted to pursue a master's.
In the neighborhood we lived in, one of my parent's family friends was Pete Duarte, who was then the CEO of Thomason, now UMC.
One summer we started chatting by our neighborhood pool and he asked what I was doing next, and he invited me to shadow him in his office. I immediately fell in love with his work and the mission he was responsible for – that there was truly an ability to improve the lives of those you are serving.
That led me to pursue my master's in health care administration in San Antonio. I had my first opportunity to work in Dallas at a large nonprofit hospital system.
What got me to El Paso was a colleague of mine who I went to grad school with, and we still keep in contact. He called me about an opportunity in El Paso that he was approached about.
He was from San Antonio and wanted to stay close to his family, and knew I was from El Paso. That was 20 years ago.
Q: What's still missing in El Paso's health care ecosystem?
There's still work for us to do, as we continue to expand in select service lines like oncology.
We're still incredibly medically underserved, so we have some priority physicians that we've been trying to attract. Unfortunately, our lack of being able to attract these physicians has not helped because there's just a shortage in certain specialties.
That's where we have the opportunity to continue to expand in some of those specialties that aren't easy to find.
Q: What lessons are you taking with you to Arizona?
Over 20 years, I've really grown up as a leader. I started my career as an executive vice president to help build one of our imaging centers on Sunland Park.
I had my first CEO opportunity at the Sierra Campus. One of the things I've learned through the experience is how to better connect to our partners, whether that's our staff or physicians or community.
That's something I'm going to take and apply into this next community.
Q: Tell me more about your El Paso connections.
My parents are still here. I have two sisters that are also still here. I did my graduate studies in San Antonio and my undergraduate in Los Angeles.
I started my career in Dallas at Presbyterian Hospitals of Dallas.
My husband and I have two stepsons. I have my four dogs, so that's going to be an interesting transition for our pups.
My husband Keith and I are looking forward to being a part of a new community and starting a new adventure.
I will say that El Paso is my forever home. My parents are here, my husband's parents are still here, and we will always have a deep connection to our community.
It's important to my family. The fact that I will still be watching and making sure that we continue to do good because it matters to my family and my aunts and uncles.
When I first became a CEO at Sierra, I often received compliment cards or complaints, addressed to the CEO.
It was one of those when I realized I was serving my community, because it was addressed to my nickname. It happened to be from a family friend of my mother.
The care we're delivering, we're very much touching our aunts, uncles and neighbors. The care I want for them, I've invested my career into making sure it's the absolute best and that we're offering it, because that's what I want for my family.