As millions of households across the country prepare to file their 2020 taxes, El Paso accountants and tax professionals are keeping a sharp eye out for changes in tax laws and how the federal stimulus packages will impact returns.
Matt Kerr, CPA and managing shareholder of Lauterbach Borschow & Company, is keeping busy as he helps guide the firm's clients through a tax season full of uncertainties, shifting deadlines and complications.
To provide some relief, the IRS has extended the filing deadline for federal income tax returns to May 17.
Kerr is an El Paso native who grew up in the Kern neighborhood and attended El Paso High School. He graduated from the University of Texas at Austin with a bachelor's degree in business administration and a master's in professional accounting.
He previously worked for the Ernst & Young firm in Austin and for Stonelake Capital Partners private equity group.
He returned to El Paso in 2009 and began working for Lauterbach. He lives in El Paso with his wife, Camille, and their daughters Ruby, 5, and Hazel, 3.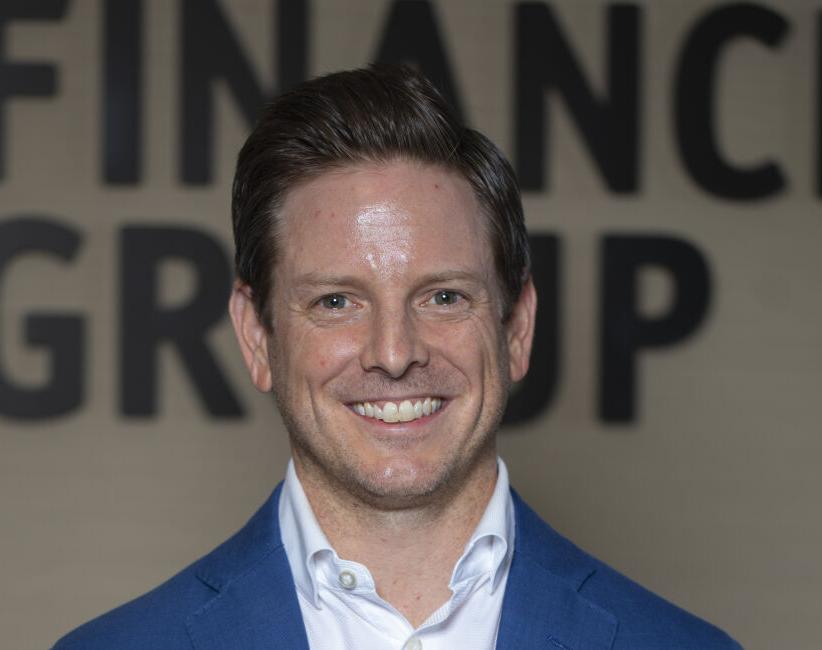 Kerr is a trustee on the city's employee pension fund, is president of the El Paso Leadership Academy board and is on the board of the El Paso Zoological Society.
He spent some time last week talking about changes to tax law, the professional accounting industry in El Paso and what's unique about the region's accounting needs.
Q: What's been happening in the last couple of years in the public accounting industry in El Paso?
The last couple of years have brought some significant changes, with the Tax Cuts and Jobs Act that was introduced at the end of 2017 and was mostly put into effect in 2018. 
You have the legislation that came out with the CARES Act and other various COVID response acts that were passed. That's created a significant amount of change on the tax side. 
It's created a lot of opportunity and work for us – a lot of work for us. But at the same time, it's been somewhat stressful to keep up with everything, particularly over the last year, because you have legislation that gets enacted, and then it takes the IRS time to release their regulations, then it takes us some time to digest and understand those and apply them to our clients and their situations. 
Zooming out even further from an industry standpoint, which would incorporate the audit and tax sides of the industry, the last couple of years we've continued to see disruption from automation. Everybody expects that it'll continue and the pace will increase. I don't know if anyone knows where it's going or exactly what it means.
The overall trend is that we need to keep our focus when it comes to our clients – to be true advisors to the clients and not just someone who will file my tax returns or perform my government or bank-required audit.
Yes, we do that, but we're also here to advise and guide you through whatever decisions you need to make for your business.
Q: What is the Tax Cuts and Jobs Act and how is it affecting this tax season?
This is now the third tax season that we're dealing with it. 
It created some very significant changes for businesses and individuals. It created a lot of really beneficial deductions that incentivized investing and equipment or types of real estate improvements, things like that, where you could get basically a 100% write-off on those types of capital investments.
One of the most significant changes, at least in terms of our practice here at Lauterbach, has to do with a lot of our cross-border clients who have businesses in Mexico. 
The act essentially created a new tax paradigm on international earnings, where now you're being taxed on earnings that occurred in jurisdictions that the IRS considers low-tax jurisdictions.
Before you were basically being taxed on earnings you repatriated, so companies were not repatriating those earnings, and avoided being taxed. That's not the case anymore. 
It's impacted a lot of our clients and office significantly, because it's created a lot of new filings, a lot of new compliance work, and it's work that has to be done right. The penalties for not getting it right can be pretty excessive.
We've really had to invest in a lot of education for our team and staff. 
Q: Are there any other kinds of unique problems or issues our region faces when it comes to tax prep and accounting?
For a market of our size to not have a national public accounting firm presence is definitely unique to us. 
A lot of the major businesses here or governmental entities, their options are to work with a national firm that will service them out of town or work with local firms such as ours to meet whatever tax or auditing needs they have. 
We don't have the kind of corporate presence here that many other metropolitan areas have, and I think that's one reason why there is not that national accounting firm presence. 
From my standpoint, it brings a lot of opportunity for local firms.
Some businesses need to work with a national firm. But for others, because there's not that presence, they give us a chance. For the most part, local firms here have taken that opportunity and run with it and done well.
Q: How have the various federal stimulus packages and checks sent out over the last year affected this tax season? 
The most wide-ranging aspect of the CARES Act has been the economic impact payments that have gone out to individuals. 
The first round was enacted by the CARES Act in 2020. There was a second round that came out with the appropriations act passed at the end of December. With the most recent legislation passed this month, we now have the third round that's coming out.
In terms of my firm, I wouldn't say it's impacted tax season. The economic payments are non-taxable, they are not something that's included in your gross income when you're reporting your 2020 taxes. 
The only thing that kind of impacts your 2020 return is if you have not received your first or second round of economic impact, you can basically claim it as an additional credit on your 2020 return. 
In terms of some of the other things enacted, one of the other more well-known ones that we've been very involved with our clients is the Paycheck Protection Program. The first round of that was enacted with the CARES Act in March of last year. 
That has been something we've seen a majority of our clients get, which are forgivable if you are able to use the proceeds toward eligible expenses, which include wages, other payroll-related costs, rent, mortgage, utilities and things like that.
The second round was enacted in December. We do have some clients that have applied and received assistance on the second round. 
The first round did not have any requirements in terms of income or defining income or anything like that. The goal was just to get the funding out as quickly as they could. Most businesses were eligible to apply.
The second round you did have to show a decline in gross receipts to be eligible. 
We were really busy in the spring and summer helping clients apply for those loans, and we got busy in the fall and still are helping clients apply for forgiveness loans. 
It's been something we've had to get really familiar with, and we definitely spend a lot of time advising clients on it. 
Some other aspects of the CARES Act, there are various payroll tax credits that were enacted. The biggest one is the employee retention credit, which was not originally available to anyone who took a PPP loan. 
That was changed in December, so now a lot of businesses are eligible for it and can go back in 2020 and amend payroll reports to claim that credit. 
It's been made available for businesses throughout 2021, but subject to certain restrictions. You have to basically either show you're operating under a government shutdown order, or you've had a decline in gross receipts compared to prior periods to be eligible for it.
It's only applicable to wages paid that did not use PPP funds, so you have to be wary about which wages are eligible for that credit. 
Q: How are families with mixed immigration statuses eligible for stimulus payment?
The basic requirements to be eligible for an economic impact payment are that a person is a U.S. citizen or U.S. resident alien who has a Social Security number valid for employment.  
For married couples, the original CARES Act required both spouses to have valid Social Security numbers to receive the payment. However, the Tax Relief Act passed in December 2020 changed this requirement so that married couples are now eligible if only one spouse has a valid Social Security number.  
If a married couple did not receive the first economic impact payment from March 2020 because one spouse did not have a social security number, then they can claim a Recovery Rebate Credit on their 2020 income tax return to make up for it.
Q: Are there any changes on the horizon for capital gains? 
There have been some proposals put forth by the Biden administration but nothing concrete. One of them is that for high-income individuals, the preferential treatment on long-term capital gains rates, they would like to take that away, and it would be ordinary income.
They also want to increase the marginal rate for high-income individuals back to 39.6%. The Tax Cut and Jobs Act previously reduced it to 37%. High-income individuals could see long-term capital gains go from a 23.8% effective rate to one that's in excess of 40%. 
The other noteworthy proposal right now is increasing the corporate tax rate from 21% to 28%. Those are all just proposals and nothing's been advanced yet, so we're still waiting to see exactly what's going to happen. 
Q: How has working from home impacted things like income tax? For example, if you live in one state but work in another, do you have to pay income tax in both states? 
Let's say you live in Las Cruces and work in El Paso, it doesn't matter if you work from home or are going into an El Paso office. Because you're a New Mexico resident you're subject to New Mexico income tax. 
If you are a Texas resident and working in New Mexico, then you're subject to income tax in New Mexico. 
However, if you're performing duties remotely in Texas and not traveling to New Mexico, then your earnings should not be subject to New Mexico income tax. 
It's a little unique where we are because we're right on the border of one state that has no state income tax and one that does.
Q: What do you enjoy doing in your off time? 
I'm pretty active. I like to run, and I run marathons. I ran the El Paso marathon in the snow this year. It was an experience, to say the least. It's one of those where I'm glad I did it, I'm glad I finished it, but I don't want to do it again, not in that weather.
Q: Got any bad accounting jokes? 
We don't really have a sense of humor in this profession.
---