The 10-year census count that's going on now in El Paso and across the USA for just another month couldn't be more important or happening at a worse time.
At stake is every kind of appropriation, from federal and state transportation dollars to school supplies that parents might have to pay for if schools don't get enough money for their students.
Then, there's redistricting in Congress and state houses that could change the balance of powers or retain them, leading to sweeping policy and legislative changes – or few.
In El Paso and everywhere else, the count got underway in earnest about the same time as COVID-19 this past spring, which hampered everything from door-knocking by census enumerators to organizing efforts by hundreds of Complete Count Committees and their volunteers.
Elizabeth O'Hara is one of the five co-chairs of El Paso's Complete Count Committee, or CCC. She was a guest on Dennis Woo's KTEP radio show last Saturday morning and had so much to say that another interview seemed warranted.
"The preparation for this year's census really started two years ago with the city and the county saying, 'OK, we've got to gear up. How are we going to do this?'" O'Hara said. "They were the ones that kind of put the CCC together. It started in earnest with the nonprofits and the business community about 18 months ago."
But well laid plans sometimes go awry, and that's what COVID-19 did to everything, including the CCC's plans for all sorts of community events aimed at getting people to fill out the census forms they got in the mail or to do it online or by phone – because it's important.
There's only a month to go, and El Paso's numbers aren't looking good yet at a 64% response. But O'Hara said it's still possible for El Paso to put up some good census numbers because it's so easy.
"There are so many ways to participate in the census," she said. "This is the first time ever that the census was allowing for a digital response.
"You could do that off your phone, or you could do that off of a desktop," she said. "Or you can call right now. The number is 800-923-8282."
O'Hara spoke with El Paso Inc. last week to talk about how easy answering the 10 questions is, why getting counted is so important and how the state of Texas isn't helping its CCCs but California is.
---
Q What's at stake for El Paso in this year's census?
We're looking at millions of dollars when it comes to federal funds that support our local school districts. And right now, at a time of COVID when everybody is doing distance learning, that's important. Do the school districts have all of the computers that they need? Are they able to give MiFis (mobile internet hotspots) to kids who may need help when it comes to a Wi-Fi connection?
Q: Do teachers have everything they need?
I kind of popped off at a friend of mine who was complaining on Facebook the other day about why she has to provide so many school supplies. As a parent, she was saying, "Why do I have to provide the teachers with seven boxes of Kleenex and all the bottles of glue? Why doesn't the school provide this?"
Well, the school gets its funding based on population. But say the school looks like it only serves 70 kids because that's how many parents filled out census forms when, in actuality, it has 100 kids?
What they have is funding for the 70, so the parents are being asked to pick up those additional supplies.
Nonprofits. They're vital to this community. Take the food bank. We've all now seen those miles-long lines of people who need food. We have a food bank, but its funding depends on federal grants through organizations like Feed America. If our community does not look like there are as many people living here as there are, we only get the funding for the people who participated in that census.
One day, we're going to be talking about vaccines for COVID and how the federal government is going to determine how many vaccines go to each community. They're going to look at the census data.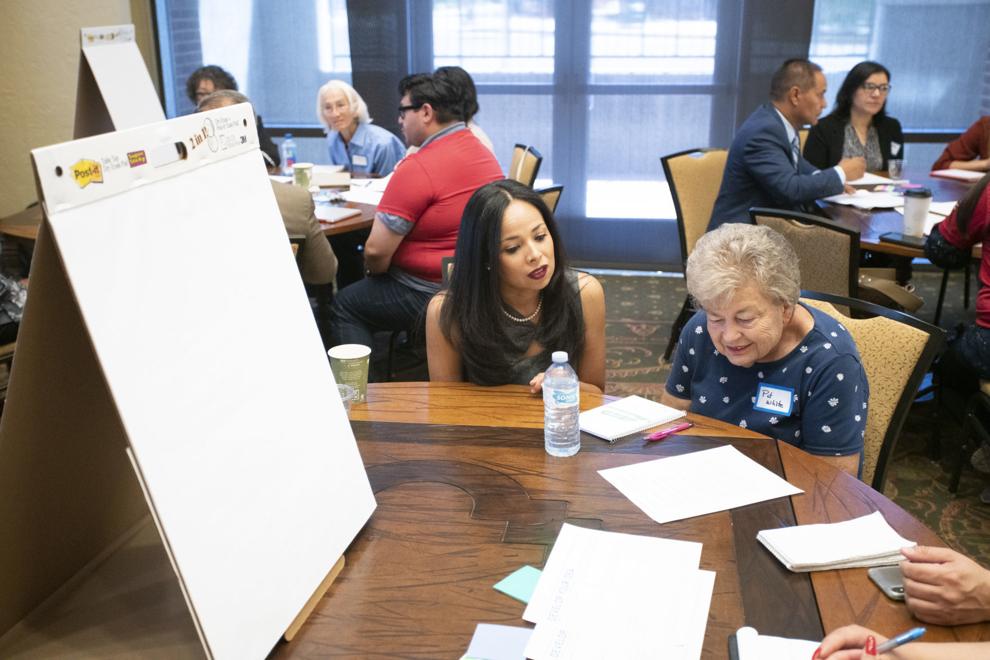 Q: Tell us about El Paso's Complete Count Committee.
The Paso del Norte Complete Count Committee, which we refer to as the CCC, has several co-chairs. They are El Paso city Rep. Alex Annello, County Commissioner David Stout and Annette Gutierrez, who is with the Rio Grande Council of Governments, so she helps with a lot of our outlying areas. Then, there's David Herrera with the Education Service Center Region 19 and me, with Texas Gas Service.
Q: Are you the business sector representative?
Yes, and because I had also worked for the Catholic Diocese of El Paso a few years ago, I am the liaison for the faith-based organization.
It's a really strong coalition representing these different areas. The CCC is really kind of the action team, and we work alongside about 120 nonprofits, the business community, faith-based organizations, the city and the county – pretty much anybody we felt should be a stakeholder.
Q: Who funds the CCC efforts?
The majority of the money has come from the city and the county of El Paso. Then, there have been some private donations that have come in as well.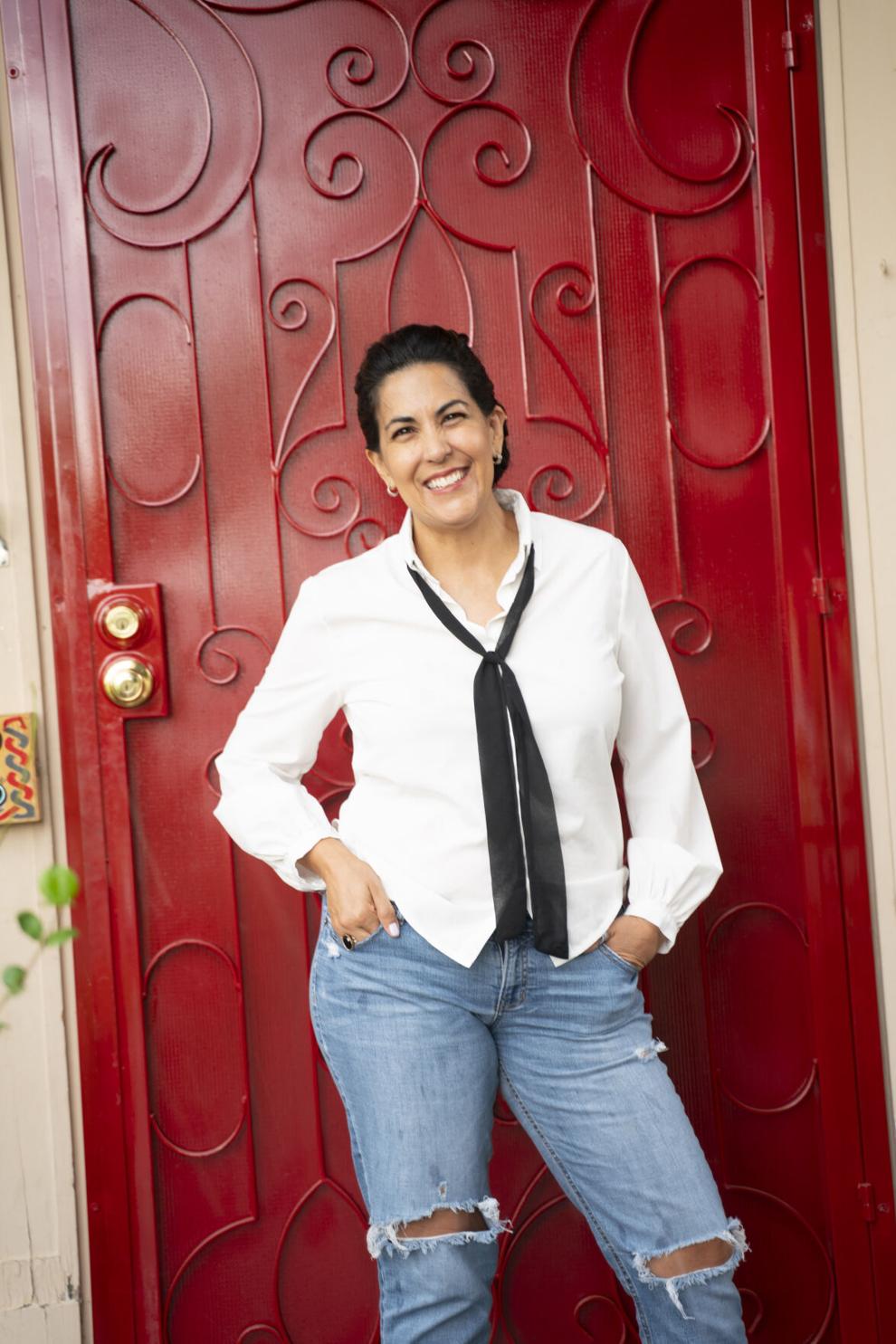 Q: When did you start getting ready for the 2020 Census?
The preparation for this year's census really started two years ago with the city and the county saying, "OK, we've got to gear up. How are we going to do this?" They were the ones that kind of put the CCC together. It started in earnest with the nonprofits and the business community about 18 months ago.
Q: Now, the time for counting people has been cut back by 30 days to the end of September. What was the reason for that?
We saw extensions of the census earlier this year as a result of COVID because it kicked off in April, and we would have been done under normal circumstances at the end of July. But as a result of COVID and the holding back of everything in April, May and June, they extended the deadline to the end of October.
Now they've moved it back, saying as communities are starting to open up and people are going back to school and back to work, and we need to get that data back to Washington, D.C., by December. So the decision was made about two weeks ago to go ahead and move the deadline back to Sept. 30.
When a company is looking to come to El Paso, they want to know what our workforce is like, what's the education of the workforce and the average age of the workforce. They go to organizations like the El Paso Chamber or Borderplex Alliance and say, "What can you tell us about your community?" That's largely based on population data.
When you hear things like El Paso has an incredibly young workforce that's in their 30s, that's not made up. It's based on the census. We have to be able to sell ourselves, and that is going to be based on the population, that we have a university here, how many people are bilingual, how young this workforce is and what the cost of living is.
From a business aspect, it's vital that our data be up to date and show as much of a snapshot of our community as possible so that we're really able to sell all of the amenities of living in El Paso to businesses that want to come here.
Q: I found a statement that El Paso is short on this count by at least 159,000 people. Is that right?
So 159,000 would get us to 80%.
Q: What should we be aiming at?
If we want to get to 65%, we need an additional 22,000 people. If we want to get to 80%, we need 159,000. If we want to get to 90%, we'd have to get to 251,000.
Q: What has El Paso's history been regarding the census? Are we behind other large counties in Texas?
Ten years ago, we landed at about 70%, and there really wasn't a coalition that had gotten behind the census. The city and the county certainly knew it was important, but you really didn't see strong advocacy like we were going to see this year.
That's what makes this such a hard pill to swallow. It's a "what could have been" kind of thing had it not been for COVID because the city and the county not only support this census outreach in theory, but economically they've been the big funders for outreach because they understand how important this is.
There was a big expectation that we would land at 80% at least. That was the goal – to best what we did 10 years ago by 10%. That's why it's been so heartbreaking to see what happened with regards to COVID.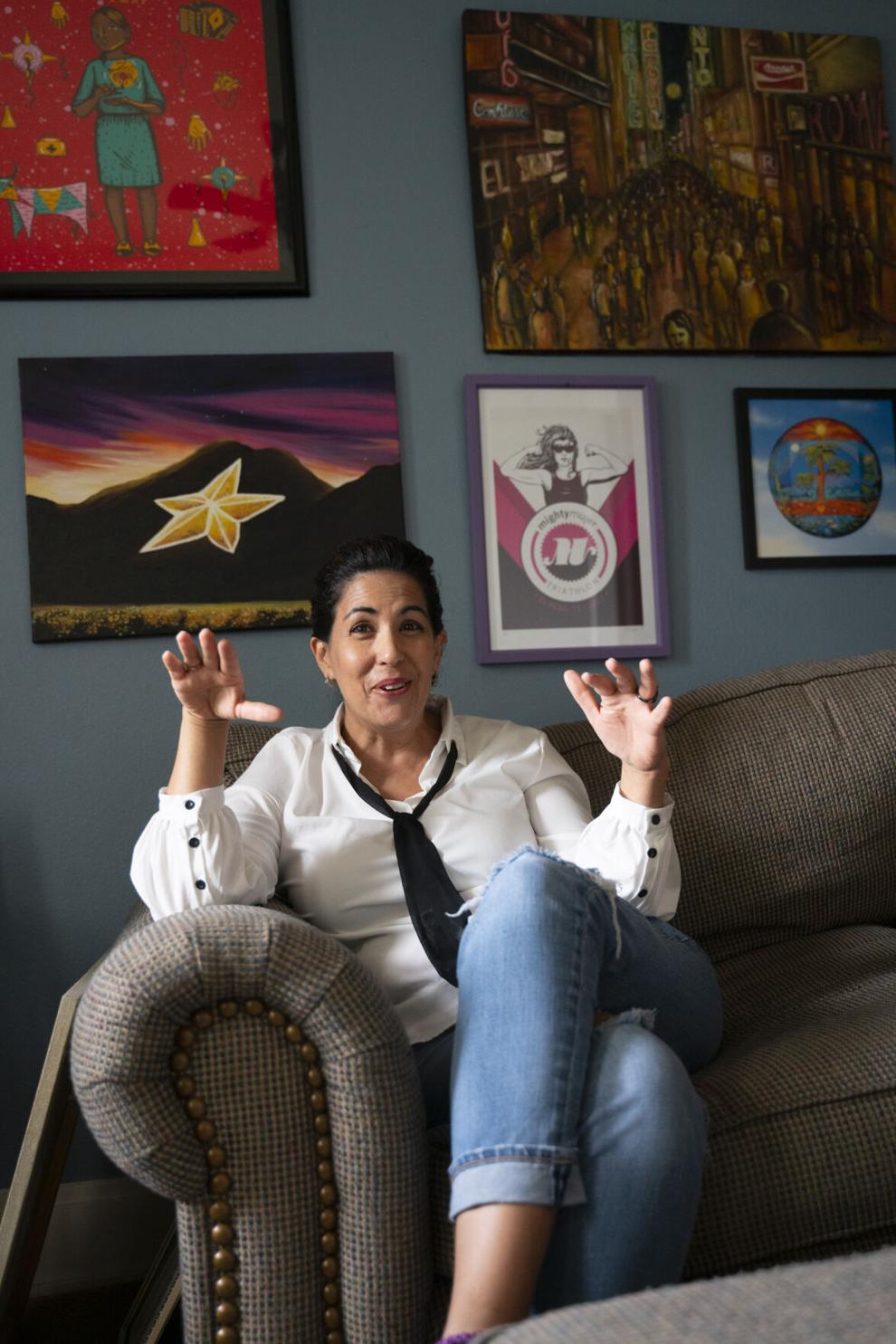 Q: Why is it heartbreaking?
The state of Texas did not fund any outreach for the census. But what you saw in California was millions and millions of dollars thrown at CCCs like ours and advertising, and really telling people about the importance of the census.
The state of Texas didn't do that at all. So whatever money the local CCCs in cities like Austin, Dallas, San Antonio and El Paso raised, they did that on their own. Whatever information you've seen about the census has either come from the Census Bureau itself, which had its own budget, or it came from the CCC, which was locally funded, not from the state.
Q: Why wouldn't Texas help fund CCC efforts, especially if a state like California is spending millions to improve their census count? Is it a partisan thing?
I'm going to totally go out on a limb and answer this question. We, as the CCC, don't take a political stance when it comes to our interpretation of why our outreach was not funded by the state of Texas.
I don't think it's a huge leap of the imagination to look at California and to look at Texas and wonder why a state like California wants to ensure that everybody gets counted there and what that means for them, and why the state of Texas did the complete opposite. Why does the state of Texas not want particular communities of color to get counted?
Q: Is California going to be getting Texas money?
I think there are a lot of people who are going to be getting Texas money.
Q: In years past, did the state of Texas get behind public information campaigns?
The state of Texas has helped us to fund it in the past. But I don't think there was as much riding on the census as there is now. The El Paso business community should be very concerned about what's happening here.
Because when you look at other cities – like Dallas, San Antonio and Houston – those cities have much stronger business communities than we do here in El Paso. Those businesses have, perhaps, private foundations or public-private foundations. We don't have as many.
So when there is a shortfall for a school district or a food bank, those communities can turn to local foundations and ask for supplemental funding – grants. Here, there's a finite amount of money in our community. So the local business community would normally be the second tier – or the second ask, "Hey, can the local dealerships help or local manufacturers step in?"
Unfortunately, if we do not have the funding for things like our school supply drives, our local foundations are only able to help so much, and then, the business community will get asked.
Q: Looking online, I saw there are scores of CCCs across the country. Is this the first El Paso CCC?
The CCCs existed across the United States, but this is the first time this is happening in El Paso. The city and county decided to do that because they realized just how important outreach and getting stakeholders in on this particular count would be. So they pulled together this CCC.
Q: What can people do to get counted?
You could do that off your phone, or you could do that off of a desktop. You still also have the opportunity to mail in your census, which was the traditional census mailed out in the spring. Or you can call right now.
The number is 800-923-8282, and it takes about three minutes to answer 10 questions.
But I want to make sure that everybody understands this: Census people are not going to call you and ask you for all of your information. We don't want people to get ripped off here. But you can call and say, "I want to participate in the census."
The census is available, I think, in 14 different languages. So, certainly, the Spanish speaker is going to be well understood and be able to speak to somebody.
Q: Is there a citizenship question?