One of life's most mind-warping puzzles is figuring out how to balance your present needs with future plans and desires.
Now, imagine doing that for the United States Army, on a massive organizational scale featuring different arms of one of the world's largest militaries.
For Col. Tobin Magsig, maintaining that balance is all part of the job. He is commander of the U.S. Army Joint Modernization Command, a role he's been in for one month.
The JMC is headquartered at Fort Bliss and conducts live field experiments for the Army's modernization efforts. The organization falls under the Army Futures & Concepts Center at Fort Eustis, Virginia.
There are 256 individuals on the JMC, including active military, government service employees and contractors.
"We're at Fort Bliss because of the exquisite training facilities that West Texas and New Mexico provide, both here and White Sands Missile Range. When you join those two together, it's 3.8 million acres of training area," Magsig said. "It's one of the two places where the military owns the airspace from the ground all the way up to space."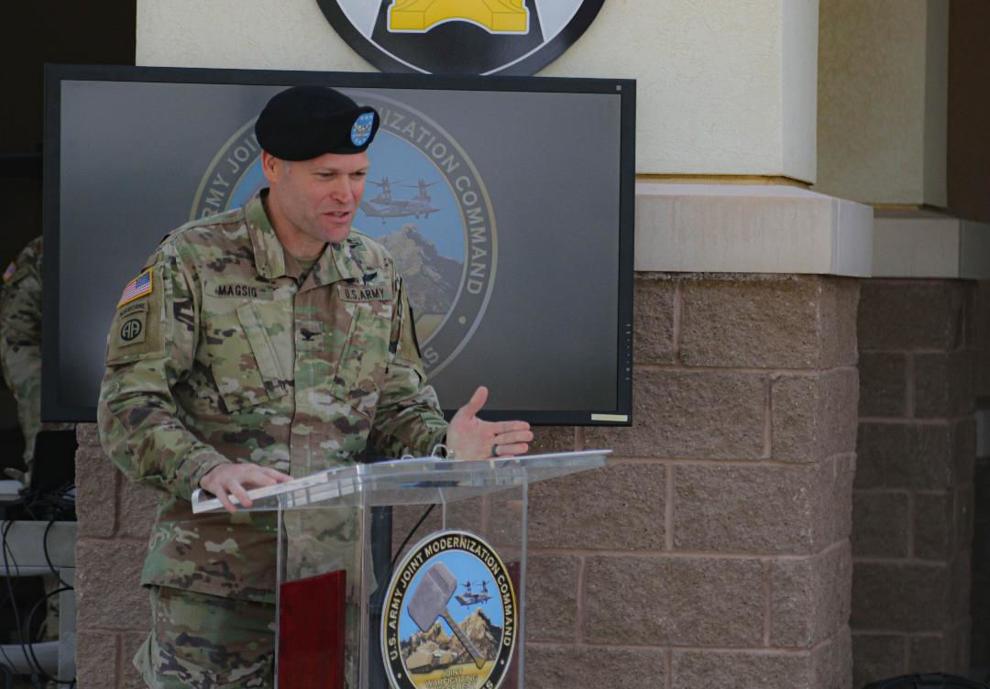 Magsig began his role on June 15 and assumed duties from Brig. Gen. Johnny Davis, who moved to the Army Futures Command in Austin.
He received his bachelor's degree from the U.S. Military Academy and a master's in organizational psychology and leadership from Columbia University. He also has a master's from the Army War College.
Magsig, who came to Fort Bliss from Fort Bragg in North Carolina, spent time with El Paso Inc. last week at the JMC building on-post and discussed everything from planning for the Army's future needs to the symbiotic relationship between El Paso and Fort Bliss.
---
Q: What do the Joint Modernization Command's live field experiments look like?
Right now, we've been doing joint warfighter assessments. That's a large-scale field experiment from brigade level to core level headquarters and theatre armies to ensure that our future concept is aligned with our future capabilities. 
So, multidomain operations is the Army's future warfighting concept. It's not yet our doctrine, but it's the concept we're working toward. We use these experiments to ensure that that concept is viable for fighting a war and that we're developing the right capabilities as a force to be able to win against any adversary anywhere in the world.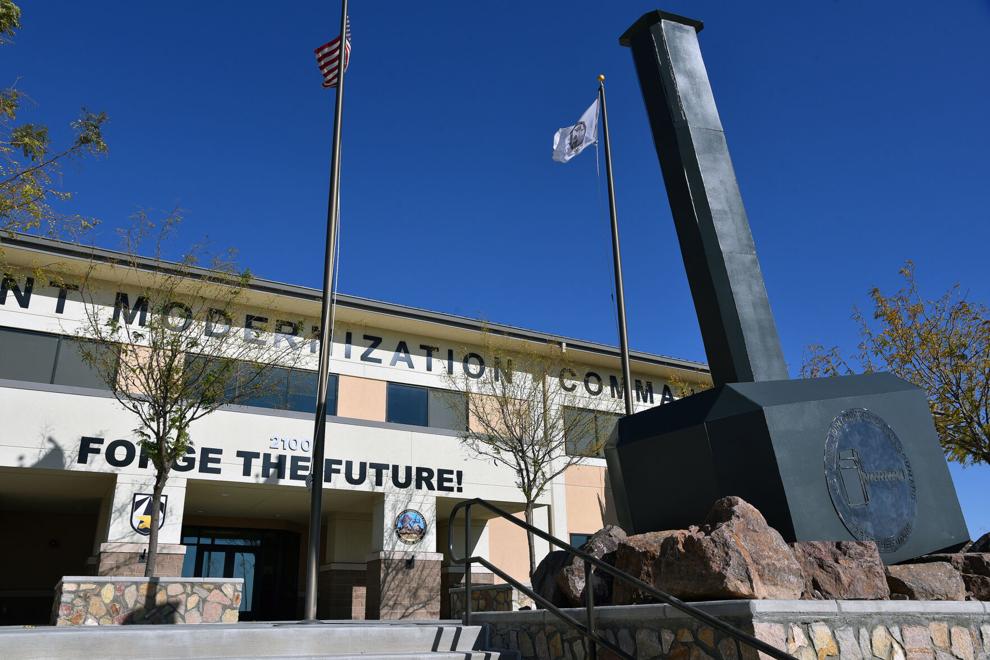 Q: What are some of the changes that the Army is moving toward or preparing for? 
The Army is developing 31-plus signature programs that it is sinking money into to ensure we have the right forces. 
It's everything from new helicopters, ground vehicles and long-range missiles to ensuring we have the right network and making sure all these weapons systems can communicate with one another and share data. They have to be interoperable across the Army, the Joint Force and with our multinational partners.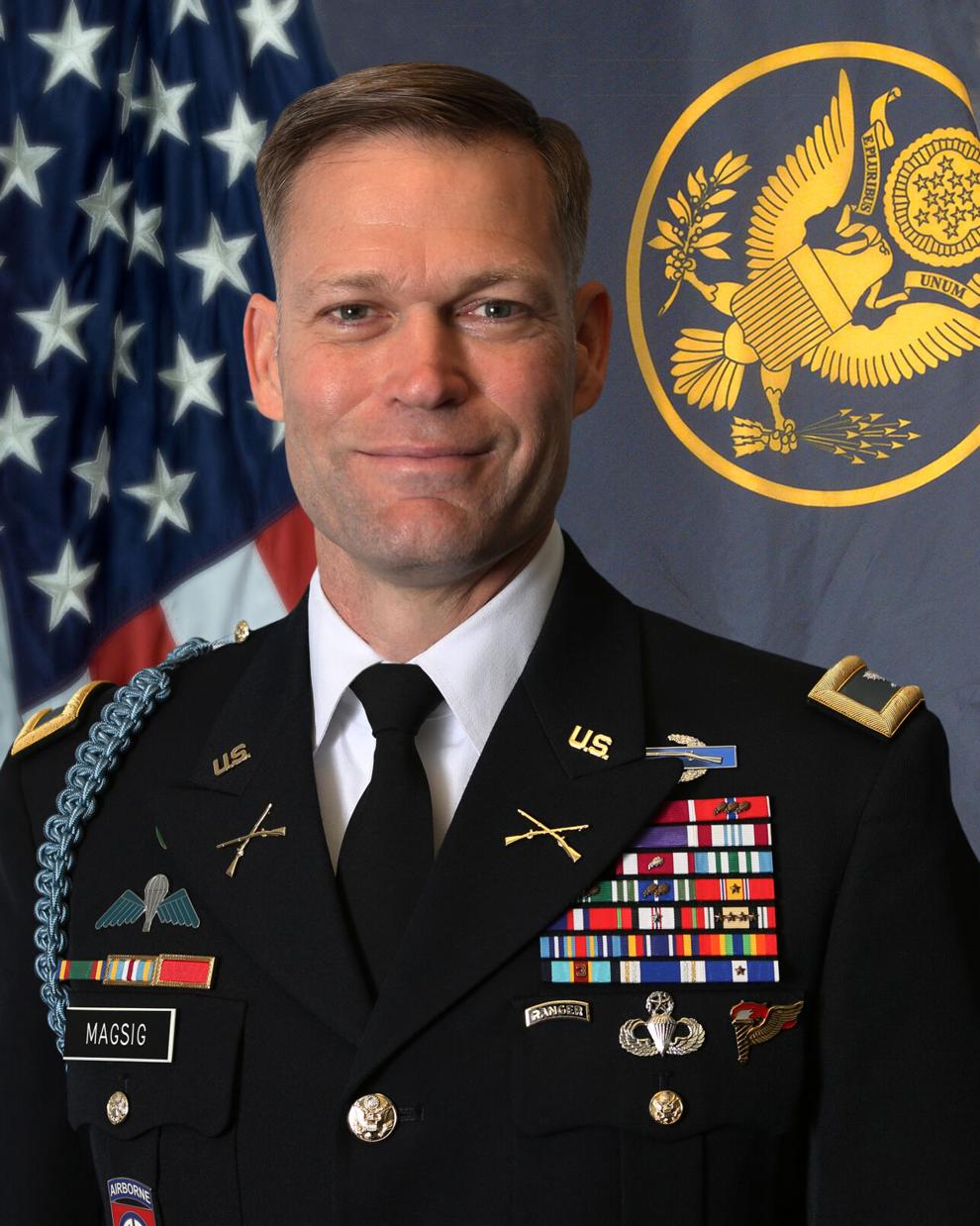 Q: Do you focus more on things like the helicopters and ground vehicles, or do you also work on the strategy side? 
The Army has eight cross-functional teams that are responsible for generating the weapons systems capabilities. There's also the Futures and Concepts Center, where they develop the concept. Our job is to take the concept and take these capabilities, marry them together and make sure that the weapons systems support the concept, that the concept is the correct one and that the concept fits into our joint all-domain operations concept.
It's kind of taking the best of the capabilities with the best of the concepts and determining if that's the way we should go – if the two marry together correctly.
Q: You were previously the executive officer to the commanding general of the U.S. Army Forces Command. How did that experience affect your current role? 
What that job provided was a very broad look at the Army as an enterprise. I was fortunate enough in that role that I got to sit in many of the meetings run by Army Futures Command. While I wasn't working for Army Futures Command, I was listening to that language and the discussions and dialogue, and had the opportunity to be a fly on the wall and listen to Army senior leaders as they gave guidance and talked about the future force of the Army.
I'd have a significantly greater learning curve coming into this job if I hadn't had that opportunity. I'm very grateful for what it provided me.
Q: How's your first month on the job been? 
I spent the first two weeks looking internally to the organization and taking in-briefs from each of the three divisions that work inside JMC, and from each of the staff directorates. It was basically understanding who we are, what we do and what our mission is. 
I've spent the last two weeks scanning the external environment. I went to Fort Eustis in Virginia to visit the Futures and Concepts Center there. My direct boss is headquartered out there. I spent two days with the team there to understand my job from their perspective. 
Q: How has COVID-19 impacted your work, both on a personal level and on the work you do at the JMC?
It's remarkable how the Army, and the country, has transformed and adapted and has still found ways to be productive through the largest public health crisis in a century. It speaks to the resiliency of the workforce for not only the Joint Modernization Command but also for the Army and the nation at large. It's really neat to see how everyone has been able to adapt.
For me, it's come with some challenges. As a new commander, there are differences between meeting someone in the flesh and shaking their hand and having a conversation, and meeting them in a sea of little windows in the middle of a meeting. 
I'm a relational person and I like to meet, and I ask tons of questions, and that's how I learn about the organization and the people in it. 
In this case, I'd say that COVID has sort of slowed my ability to truly know the people in the organization on a personal level. It's different when you're in the middle of the meeting; you can't just have these conversations of 'hey, tell me about your family,' because you have 200 people waiting on you, saying 'come on, let's get to the point.' It's those personal interactions that have been slower to come about than my personal preference.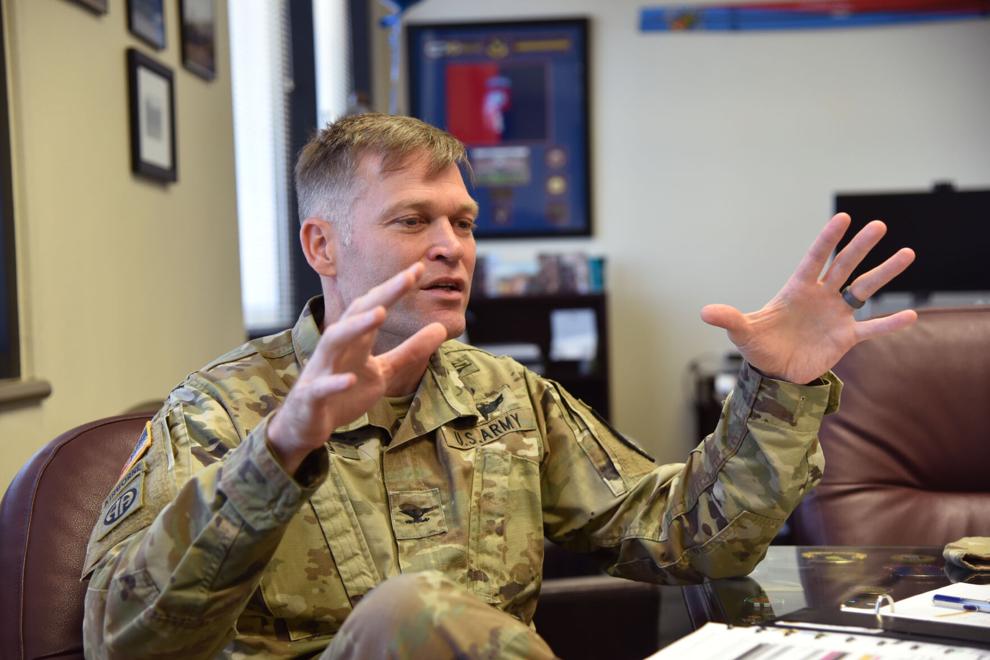 Q: What does resilience look like for the JMC as we weather through this pandemic, and for whatever might come moving forward? 
Resiliency is an interesting thing, because it's very individual. Everyone has their own threshold of pain or change or stress that they can endure. But then there's an organizational threshold, too. I've been very impressed with the JMC and its history. 
This is an organization that's had to transform five times. It's also an organization that's focused on the future and sort of an ill-defined aim point and end state. The future is always changing, and it starts a minute from now and goes as a vector out to 2035, 2040, 2050. That's where the Army's focus is, and getting it right. We invest these tax dollars so we don't have to do it over and over again. 
This is a resilient organization, because you're guessing every day what the future looks like. But then you can find out you guessed wrong. I've found that in my own personal experience. I love to play sports, and sometimes losing has built a resiliency, too, or being wrong. These qualities in an organization, of not being afraid to fail or be wrong, and having the bosses above you that give you the space to be wrong. 
From a personal standpoint, the thing that keeps me grounded includes a few things: faith, family and fitness. I get up every morning and get a great workout, and a lot of nights I try to get some yoga in, because I'm so tight, and as I get older it's a way of staving off injuries. But those types of activities allow us to remain grounded. They also provide patterns. I think consistency and patterns can sometimes become foundations and bedrocks that during times of stress you can fall back on.
Q: How do you balance constantly looking ahead to the future and your obligation to your everyday tasks and stuff that has to get done? 
It's probably a tension in any organization. Everyone has to remain mindful of changes in the external environment that impact the internal organization. Some percentage of your effort, probably more in this organization, is focused on the future. 
We probably apply 70% or 80% of our efforts toward the future, and maybe 20% to 30% to running the business, if you will. I would think that most businesses and industries, and most units here at Fort Bliss, it's exactly the opposite.
Q: What else makes Fort Bliss a special place? 
I've only been here a month, but I can tell you that it's a wonderful community. The people are genuine, kind, loving, and the food and culture are amazing. I was thinking the other day that El Paso almost wraps all the way around Fort Bliss, and it's like a big hug. It's a seamless integration from leaving Fort Bliss and going to El Paso. 
Not every Army town is one of 700,000 people. There are a whole lot of opportunities that a city the size of El Paso brings to an Army community, and vice versa. I can already tell that it's a very symbiotic relationship between the community and Fort Bliss. 
Q: Have you gotten a chance to do some exploring around El Paso yet?
I've done some hiking and biking in the Franklin Mountains. I've done some great runs. I've met some neighbors in my apartment complex, but I wouldn't say I've met a lot of people in El Paso yet. But I hope to change that over the next few months. It would be great to leave here with some wonderful friends.
Q: What was the path that brought you to the Army and your career? 
My dad was a fighter pilot in the Air Force. He flew F-4s in Vietnam and then transitioned to F-16s. I always thought I would be in the Air Force and spent time flying simulators and studying cockpit layouts. I was convinced that it was the path that God had for me, that I was destined to be a fighter pilot. Late in high school, in junior or senior year, I got glasses. 
I had already been accepted to the Air Force Academy and they said 'hey, you're going to be a great navigator.' I said, 'I don't want to be a navigator.' So I shifted gears quickly and had already applied to West Point and gotten in. I remember receiving that note from the Air Force Academy, and I went to my bed and laid there and grabbed the West Point manual and said that's it, I'm going to West Point. 
There's a higher order out there, and sometimes you don't know what's best for you as a junior or senior in high school. But I loved every minute of it. 
Q: Did your family come to El Paso with you?
My family stayed back in North Carolina. My daughter is a junior in high school and is big into lacrosse and is on some teams there. It was a difficult decision as a family to leave my wife, Jennifer, and the kids in North Carolina. The marvels of technology, I spend about 30 minutes a night talking to them or on FaceTime. After a month, I feel like I'm doing a pretty good job staying connected.