As they exhaust pandemic aid and see no end to the economic crisis that has crushed their income, more El Paso businesses are closing permanently.
More than 120 businesses in El Paso closed for good from March 1 to July 10, according to new data from Yelp, the business listing and review site. The latest to close: Sorrento. The family that owns the Italian eatery recently announced in a social media post that it is closing permanently after more than 60 years in operation.
The Yelp data undoubtedly undercounts the number of businesses that have permanently closed, since many in El Paso are not listed on the platform and have closed quietly. 
But there is no official record of the number of business closures, and the Yelp data provide a clearer picture of just how deeply the economic crisis has impacted El Paso's small businesses, the bedrock of the city's economy.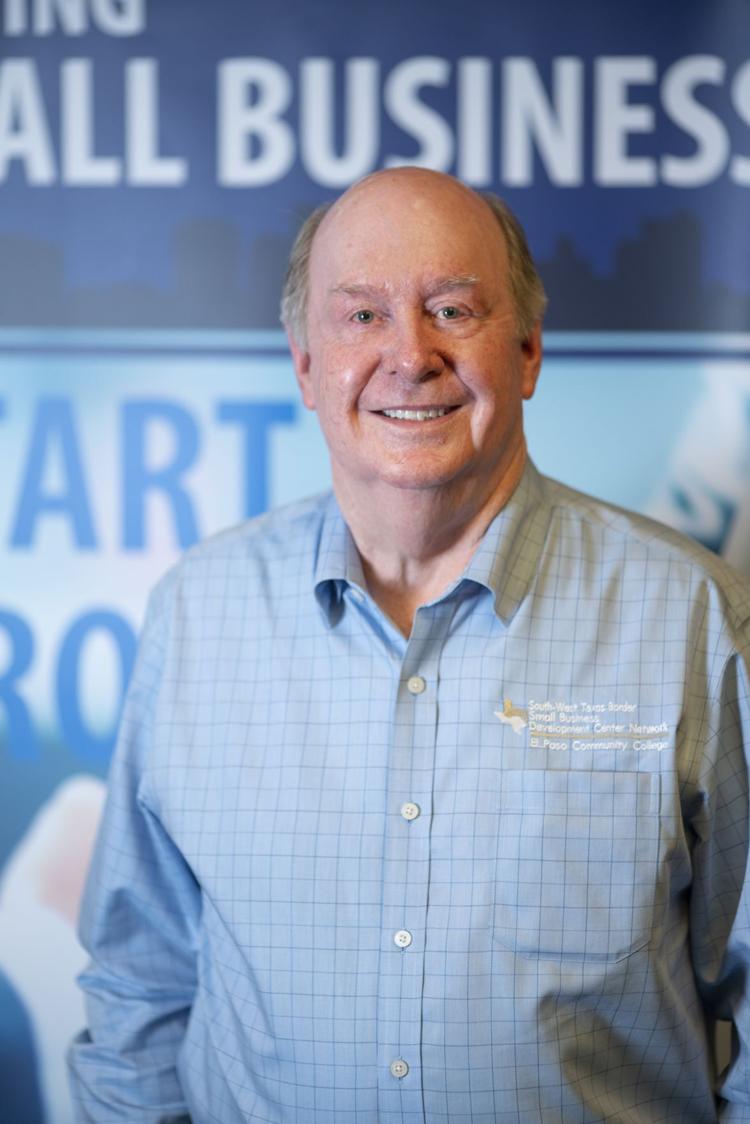 "Many are struggling with very few exceptions," says Joe Ferguson, director of the Small Business Development Center. "Maybe they haven't closed their doors, but they tell me they don't know how long they can last. They say they've used up whatever savings they had and need another stimulus if they are going to stick around." 
One of more than 1,000 across the country, the center's services are mostly free, funded by state and federal grants. It is housed at El Paso Community College and offers services to small businesses or those interested in starting one.
"Most business owners are optimists and willing to work hard and do whatever they can to survive," Ferguson says.
So El Paso, the local business that sells fun El Paso-themed food products and gifts, got a strong start to the year, with sales in January and February exceeding those of the previous year.
"It was pretty exciting," owner Anne Hussmann Mitchell says.
Then came March and the coronavirus pandemic and the economic shutdowns and partial reopenings and social distancing. And, five months later, Mitchell is fighting to keep her business alive.
So is April Benson, owner of The Tea Spout. She closed her shop near the University of Texas at El Paso in May, when classes moved online and sales evaporated. She offered pick-up orders for a while, but it wasn't enough to pay the bills.
"I felt like a hamster on a wheel," she says. "It was just very frustrating. The unknown was making things twice as bad."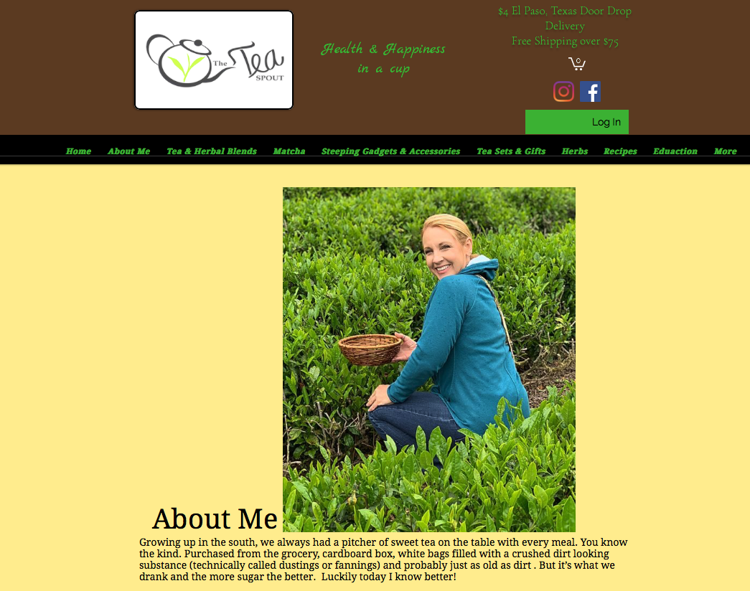 She has transitioned to an online business model, but says she is working three times as hard and bringing in less revenue. As one of only a few tea shops in town that offer loose-leaf tea and matcha, she didn't face much competition. Online is different.
"Now I'm competing with the world," she says.
For Mitchell, there were many tough decisions to make in March and April when sales at So El Paso fell by 80%. Should she spend the $700 it would take to fit her shop and employees with the equipment needed to operate safely? Should she close? Would she have to reduce staff?
Using some creative marketing and investing in personal protective equipment, she managed to reopen her store at 2717 N. Stanton after closing temporarily. It has reopened with reduced hours and fewer employees. Sales are down about 50%.
"You're going to go down fighting, you know," she says.
When El Paso's economic lockdown started in mid-March the hope was that the business closures would be temporary and, with the support of local and federal rescue programs, many could weather the economic storm.
But as the aid runs dry an increasing number of small businesses, which are particularly vulnerable to economic shocks, are edging closer to the fiscal cliff. The lockdowns have eased in Texas, but the coronavirus continues to spread and discourage customers from venturing out.
Small businesses "are vulnerable and really trying to keep open and working quite hard for it," says David Jerome, president of the El Paso Chamber.
Both Mitchell and Benson say they are grateful to have received rescue funding through the government Paycheck Protection Program, but the funds are exhausted.
"Eventually, I had to sit back and reevaluate what I was doing," Benson says. "I had a feeling things would get worse before they got better, and as we all know, they did."
Nationally, according to Yelp, more than half of businesses on the platform marked "temporarily closed" were marked "permanently closed" by mid-July.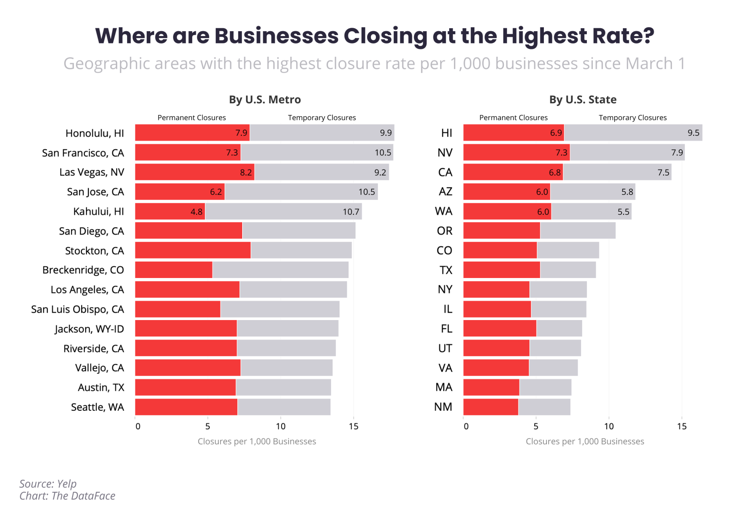 The rate of permanent business closures in El Paso – at least of those businesses listed on Yelp – is much lower than in many other U.S. metro areas, the data show. Topping the list with the highest business closure rates are Honolulu, San Francisco, Las Vegas, San Jose, Kahului and San Diego.
"It is a tragedy for businesses," Jerome says. "Nevertheless, El Paso is a resilient place."
"There's an optimism in this community," he added.
Ferguson with the Small Business Development Center said business owners are often optimists and aren't willing to give up their ventures without a fight. They often have long-term dreams for their businesses, and, for many, they are central to their retirement plan.
"They don't want to throw that away," he says.
Mitchell says this year's holiday shopping season will likely decide the fate of So El Paso.
"We're going to hold on until the end of December. Then we will have to reassess the situation," Mitchell says. "We just have to hope people will spend money during the holidays."
___
Email Robert Gray at rsgray@elpasoinc.com or call (915) 534-4422.