The story of the city's controversial arena has gotten a little stranger now that a majority of El Paso City Council has voted down one member's request for a report on what it would cost to build the 15,000-seat facility.
When voters approved a multipurpose performing arts and entertainment center in 2012 as part of a quality-of-life bond package, the price tag was $180 million.
But the project has been delayed for years by lawsuits to prevent the arena from being built in the historic Duranguito neighborhood, fueling questions about how much it would cost to build today.
It was first-term city Rep. Claudia Rodriguez who put the cost question on last Tuesday's City Council agenda "to direct the city manager and staff to come back at the Nov. 23, 2021 City Council meeting with an estimate of how much the Multipurpose Performing Arts and Entertainment Center (MPC) project would cost if it were executed today."
Still to be answered is how the city could pay for a significantly more expensive arena.
The problem is compounded by the fact that the city can no longer use certificate of obligation bonds that don't require voter approval because the state recently banned local governments from taking on long-term bond debt without voter approval.
After debating the issue and hearing from 14 speakers who urged the council to support Rodriguez's proposal, the council voted 4-3 in favor of city Rep. Cassandra Hernandez's motion to deny it.
Mayor Pro Tempore Peter Svarzbein and city Reps. Isabel Salcido, Henry Rivera and Hernandez voted for the motion not to conduct an arena cost study. Reps. Alexsandra Annello, Joe Molinar and Rodriguez, who support conducting the study, voted against the motion.
At that point, Mayor Oscar Leeser, who can only vote to break a tie, told the council that he was going to veto the action, but a veto would have no effect on a measure not to take action.
Some minutes later, after Leeser left the council meeting, Rep. Hernandez moved to take the issue up again and simply delete Rodriguez's proposal from the agenda altogether, which would further diminish the significance of a veto.
In the discussion before the vote, council members who opposed Rodriguez's item expressed concern about the difficulty of determining how much the arena would cost today, though City Manager Tommy Gonzalez assured them that his staff could come up with a reliable figure.
"You all answer tough questions all the time, and I know this is part of those tough questions," Rodriguez said, addressing Gonzalez. "I just want to know what that number is if we were just to do simple math like you said, coming from our staff."
However, Svarzbein expressed reservations.
"This is a complex project, obviously," he said. "It doesn't seem like a simple answer would be sufficient. But I do appreciate the continued conversation."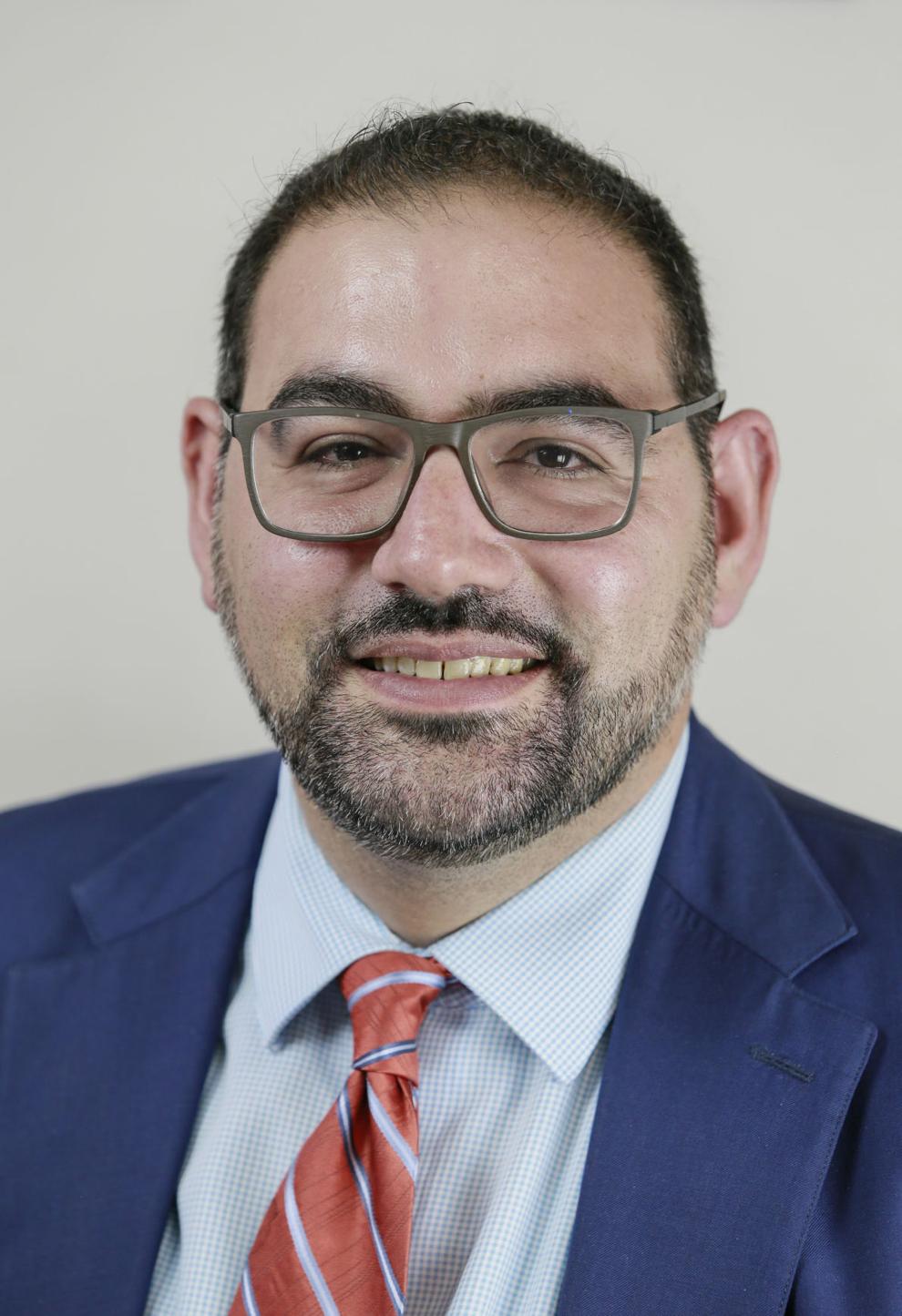 With that, he seconded Hernandez's motion to delete Rodriguez's agenda item from the agenda and urged to city clerk to proceed with the vote.
With the second vote about to take place, city Rep. Cissy Lizarraga, who was absent for the first vote, joined the council remotely just in time to cast her "Yes" vote for Hernandez's motion, resulting in a 5-3 vote to delete Rodriguez's item.
Council members heard from 14 people who joined the meeting remotely for public comment and all spoke in favor of determining the cost of building the arena today.
First up at public comment was Max Grossman, the UTEP art history professor whose lawsuits challenging the ballot language and arena project itself have kept the city from moving ahead with it for several years.
"The city claims it will build the multipurpose basketball arena for $180 million, or $12,000 per seat," Grossman said. "However, the cheapest multipurpose basketball arena of comparable size built in the past five years is Fiserv Forum in Milwaukee, costing more than $32,000 per seat. 
"So, based on the comparables, the MPC would cost at least $482 million in 2019 dollars, not including the $23 million-plus already spent on bond interest, property acquisition and litigation.
"But, given the skyrocketing cost of construction materials and labor since the pandemic began, it is painfully obvious that the city's project would cost well over $500 million.
"There has never been enough money for this boondoggle, and there never will be."
Also among those who addressed the council was Brian Kennedy, a lawyer who oversaw the El Paso County Coliseum in one capacity or another for more than two decades.
"The subject at hand is whether we want to direct city management to come back with a price, and I couldn't figure out why anybody would say 'no,' " said Kennedy, who has always questioned El Paso's need for an arena.
"The excuse I've heard is the voters voted overwhelming for the project, but I checked that, and I didn't see anything in there that said 'blank check,'" Kennedy said. "Voting 'no' on this is tantamount to saying, 'Taxpayers and voters, it's none of your business what this is going to cost you. We're just going to do it.'"
The pastor of Sacred Heart Church, Father Rafael Garcia, called the arena a "misguided project" that would require the demolition of the historic Duranguito neighborhood if it went up where the city wants it.
"If it's proven that it's going to cost three times as much or half a billion dollars, that needs to be brought up to the people in a vote," he said.
Conservative activist James Peinado called for fiscal responsibility on the city's part and said, "I believe it is out of our budget."
On Wednesday, the day after the vote, Rodriguez said she's frustrated by the council majority's unwillingness to work for a solution that could lead to an assessment of the arena's cost.
"They were just trying to come up with something and excuse themselves as to why not ask the question," she said. "We'll just have to see how else we can bring this up. But I'm not giving up."
---