While some universities might find ways to compete for the credit, two local institutions recently worked together to find a solution for possible ventilator shortages at hospitals.
Researchers and staff at Texas Tech University Health Sciences Center El Paso and UTEP partnered to develop a low-cost, 3D-printed device that can be used to ease breathing in COVID-19 and other respiratory patients.
The device, dubbed the "Texas Breather," is awaiting emergency use authorization from the Food and Drug Administration after a fast three-month design and prototype process.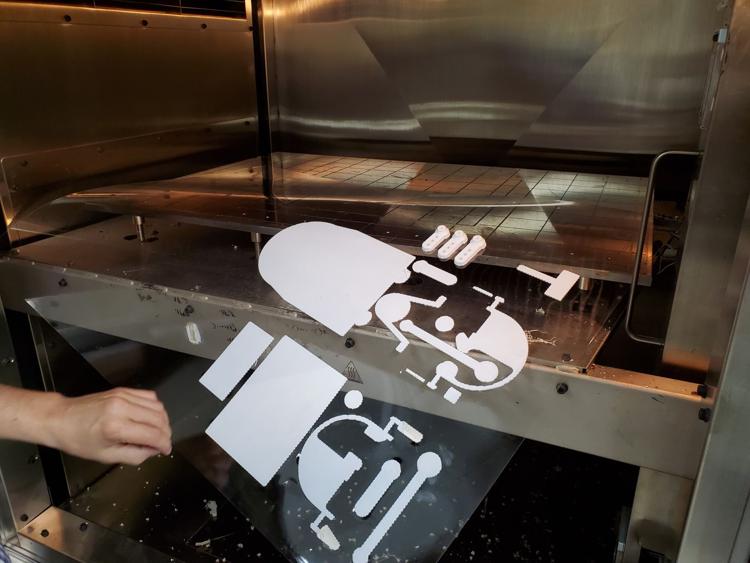 "The part that was most interesting was how quickly it brought everyone together to come up with this," said Dr. Scott Crawford, associate professor at TTUHSC El Paso, and director of the Training and Educational Center for Health Care Simulations.
"It's a unique and innovative design," he said. "Things that might normally get caught up in institutional paperwork and hurdles just disappeared and we had an outpouring of support from UTEP and TTUHSC, in terms of staff time and specialized equipment."
Development of the Texas Breather came together with the work of Crawford; Dr. Robert Stump, a retired Texas Tech faculty member; and Luis Ochoa, manager of the W.M. Keck Center for 3D Innovation at UTEP.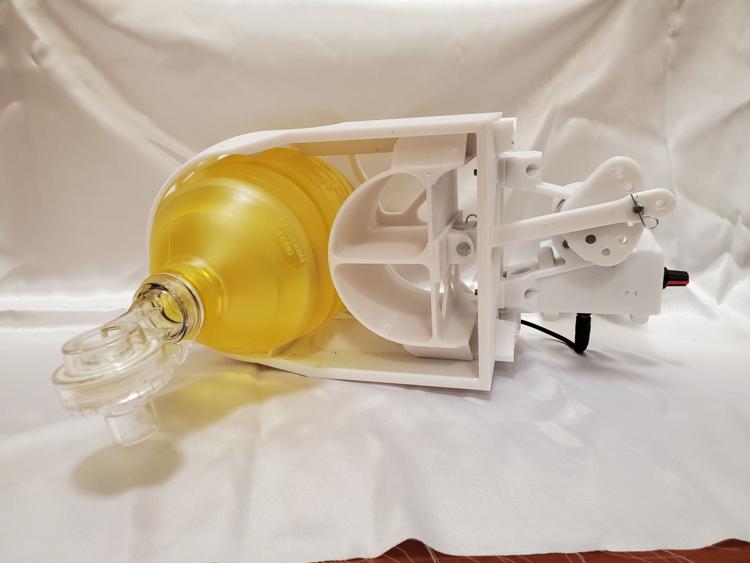 Crawford said the team came up with the design for the Texas Breather by studying bag valve masks, which are simple devices that most health care facilities have in ample supply.
"We were looking into how we could provide automated compression to support respirations for patients when the ventilator shortages were predicted," Crawford said. "We came up with a simple mechanical design – a rotating can that can compress that bag, but where you're able to adjust the amount of compression that's occurring with a user-adjustable configuration."
The device went through several iterations over the past three months, from what Crawford called a napkin prototype to a fully functioning polycarbonate 3D-printed model.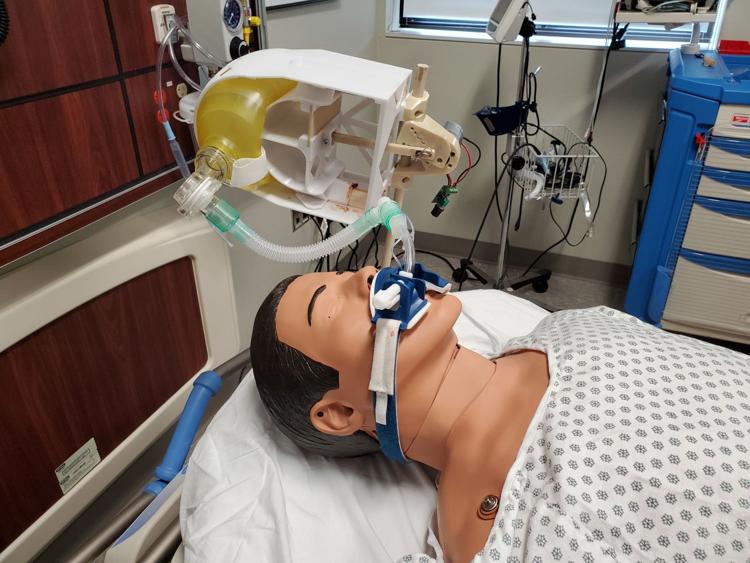 The devices were then tested at TTUHSC El Paso's Training and Educational Center for Health Care Simulations, where Crawford said staff tested every possible combination of setting, speed and scenario for the devices.
"We needed these pieces of data to show they had applicability in a clinical environment without putting it in a hospital setting," Crawford said.
3D printing can be cost-effective in different manufacturing industries, and Crawford said each Texas Breather costs about $1,500 to make and takes about 10 hours.
While many designs for 3D printers are open source and can be accessed by almost anyone with such a printer, Crawford said the Texas Breather won't be released as open source because there's not yet a way to track possible modifications or uses of the device.
"The ability to share it widely isn't as readily possible, but we're trying to figure out ways to do that safely by keeping track of different designs and iterations," Crawford said.
The prototypes were printed on polycarbonate donated by Stratysis, a 3D-printer manufacturer that also does some work with the Keck Center at UTEP.
The group also had help from Bessel, a project and mentorship company, to prepare the FDA submission.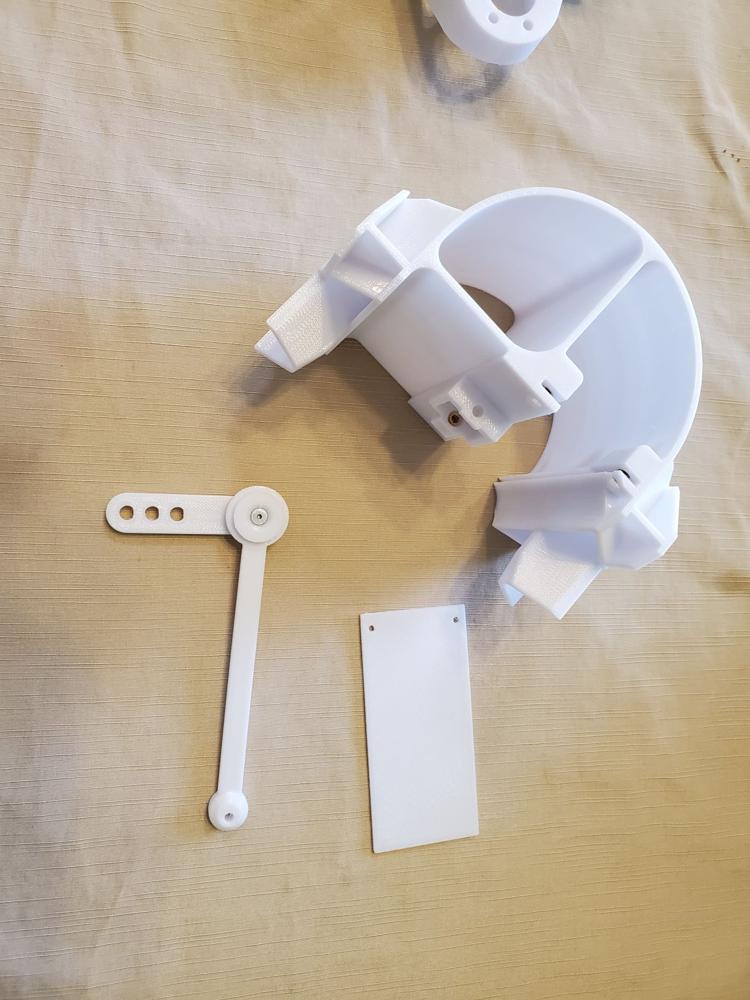 Crawford said about a dozen individuals were involved on the team to create the Texas Breather, including researchers and grant writers. He added that the team is also submitting a journal manuscript of their work for publication consideration.
"It was a pretty awesome experience and kind of a culmination of 20 years of building the capacity of the Keck center into a comprehensive engineering center able to accomplish an incredible design in a real rapid-response situation," said Ryan Wicker, director of the Keck Center at UTEP and professor of mechanical engineering.
Wicker said the two institutions working together made for a magical team and that prototyping the Texas Breather was an example of how 3D printing can build the region's economy.
"We have an incredible global network, and were able to take resources and 100% apply them to the problem," Wicker said.
---