The streets of Downtown are quiet after six months of coronavirus-related closures and restrictions, but business owners remain hopeful and optimistic about the future, according to a new survey that will be released later this week.
The Downtown Management District provided El Paso Inc. with an early copy of its sixth annual survey of Downtown businesses owners, property owners, employees, residents and visitors.
About 94% of survey respondents agreed that Downtown El Paso is improving, up slightly from last year.
The survey also shows a dip in the perception of whether Downtown has improved in the last year, part of which has been filled with concerns and adjustments related to COVID-19. About 74% of respondents said Downtown has improved, down from 81% in 2019.
There was also a dip in whether Downtown is perceived as progressing in terms of redevelopment and opportunities, at 84%, down from 91% in 2019.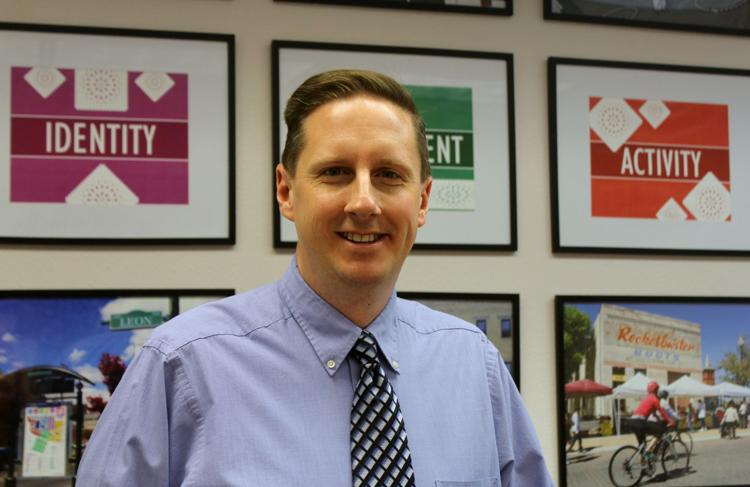 But the number of respondents saying Downtown was declining or worsening was minimal. And Joe Gudenrath, executive director of the DMD, said the survey reflected the challenging times businesses and everyone are facing during a global pandemic. It also reflects the uncertain outlook of the Downtown community.
"This was definitely a year where these were questions we were afraid to ask because of the answers I expected," Gudenrath said. "The results were surprising to me on a number of levels.
"In one regard, I was very happy to see the level of pessimism for Downtown is extremely low, which tells me El Pasoans are still eager and optimistic about the future of our Downtown."
The survey polled 625 respondents about many topics, including the current state of Downtown, its future and direction, safety priorities and observations on COVID-19.
According to the survey, the perception of Downtown as a clean, safe, welcoming and family-friendly city center has risen.
Downtown is quieter these days, but the Locomotive soccer games at Southwest University Park are now allowing a limited number of guests in the stands. Gudenrath said he's also seen more people at San Jacinto Plaza and visiting the DMD's Fresh Air Food Court.
"It's a small step towards where we were, but we definitely appreciate their efforts to provide an opportunity for the public to gather safely," he said.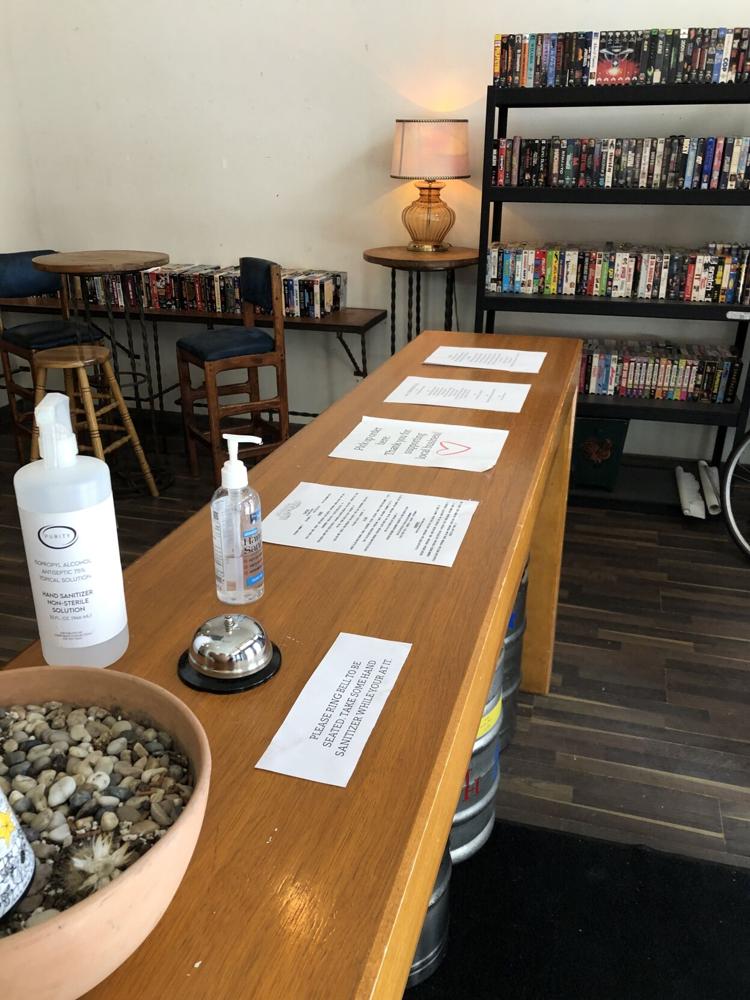 At Craft and Social restaurant and beer tap in Downtown, business was slow last week. The restaurant has been operating on to-go orders since March and recently reopened its dining room, with socially distanced tables, reduced capacity, hand sanitizer and temperature checks.
On Thursday, one of Craft and Social's regular customers showed up at his regular time for lunch.
Omar Vazquez, owner of Craft and Social, said revenue is down about 75%, but that he is just trying to get through the challenges alongside other El Pasoans. The restaurant, at 305 East Franklin, has been open since 2014.
He's changed business hours and promotion tactics, and has also opened up the space to rentals for small, private gatherings.
The restaurant has also been impacted by the fact that fewer people are working in Downtown office buildings during the pandemic, people who might have once visited the spot for lunch or post-work drinks.
"People see what we're doing, and see the specials, and it's nice to know that people are aware of us and understand that now more than ever is the time to support local businesses, no matter where you're at," Vazquez said.
The survey also found that the top three most important elements for redeveloping Downtown were safety and security, diverse retail and shopping options and a family-friendly atmosphere. Parking was not in the top three for the first time in four years.
Gudenrath said businesses are adapting to new models and requirements, and said he does expect things like working in the office to make a comeback eventually.
"El Pasoans are strong, and I don't think I've seen very many businesses that are laying down and accepting this fate," Gudenrath said. "They're working and adapting to be successful and tend to customers as best as they can."
In Downtown last week, crowds were minimal on El Paso Street near the U.S.-Mexico bridge. But shops were open, with everything from fuzzy blankets to luggage on display.
Several shop owners politely declined to talk to El Paso Inc. about how business was going this year.
A ban on non-essential travel between the U.S. and Mexico is still in place, and further restrictions have been added that have increased crossing times, sometimes by hours.
In January, about 295,000 people crossed the Downtown bridge into the U.S., Gudenrath said, which was down from the previous year. But in April, the numbers plummeted.
There were about 67,000 crossings into the U.S. at the Downtown bridge in April, down from 380,000 in 2019. That was bad news for El Paso businesses since many rely on shoppers from Juárez.
The Downtown crossing numbers for June were higher, at 114,000, but still lower than than 372,000 in 2019.
"It definitely has a huge impact on the retail, shops and businesses that are located close to the border, where the majority of their customer base were Mexican citizens. That's dwindled significantly," Gudenrath said. "That has a ripple effect city wide."
---