Business owners might have sore necks after weeks of whiplash over a county stay-at-home order that instructed "non-essential" businesses to shut down.
Late Friday, the Texas 8th Court of Appeals issued its final ruling on El Paso County Judge Ricardo Samaniego's stay-at-home order, halting enforcement of the order.
But the on-again, off-again order and uncertainty over the future, as well as the pandemic and resulting recession, has drained business resources and frazzled owners and employees who are not sure how much longer they can keep repeatedly opening, just to be closed again.
"The waiting game is no fun at all, especially when livelihoods are at stake," said Gloria Viramontes, owner of West End Hair Company & Day Spa.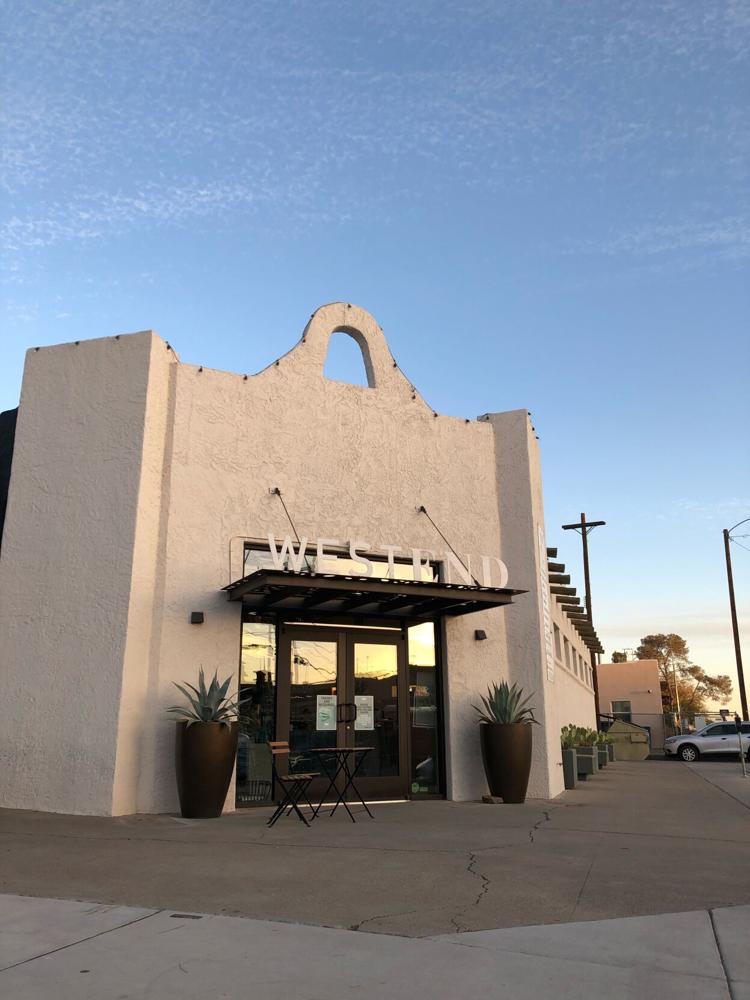 Viramontes said her business was cited by the El Paso Police Department for offering curbside pickup of products and color kits, and that the officer said since she was a salon she was supposed to remain closed.
Under the currently halted county order, retail stores were allowed to offer curbside pickup. Viramontes said this has added to the confusion over what salons are supposed to do.
West End was open on Friday, and Viramontes said her team was busy rescheduling appointments and tentatively booking new ones.
She said she has some clients who are asking for their appointments to be bumped up to this weekend because nobody is sure of whether the salon will even be allowed to open next week.
She added that Nov. 1 to Dec. 31 is the busiest times for salons.
"Our phones are ringing off the hook. The urgency, and how tense everyone feels, I don't think anyone should be feeling this way," Viramontes said. "We're already so stressed out, and this has just added to it. You don't even know what you're doing tomorrow."
Some salon owners say they believe the stay-at-home order unfairly targets them and other small businesses when data shows that a lot of people are contracting the coronavirus at busy big box stores, many of which are considered essential.
"When it was extended to three more weeks, a lot of us were like, why are we the ones who are constantly paying the price when you've already established where the threat is?" said Laura Rayborn, owner of Foliage Salon & Spa and Laura's Productions.
Rayborn said the lack of a plan for businesses ordered to close made the situation more confusing for owners and employees.
"My biggest thing is that we just wanted some kind of plan," Rayborn said. "When they shut down on Oct. 29, they just told us to shut down. There was no plan in place, for when we'd reopen or unemployment status (for employees)."
Viramontes said West End has gone beyond cleaning standards and has implemented temperature checks. There are no more than six stylists and six clients in the salon at one time.
"I feel for people dying, and I want to protect the community," Viramontes said. "I want to do the right thing, but we are doing the right thing. We worry for our employees' livelihoods, as well as our own. If retail can do curbside, shouldn't we be able to as well?"
Sylvia Apodaca, franchise owner of the El Paso Woodhouse Day Spa, said she also wants the COVID situation in the city to improve, but that the back-and-forth for businesses is unsustainable.
"I feel like financially it's very difficult to open and close, open and close. That right there has been difficult," Apodaca said. "It's also difficult to manage. I'm managing not only the financial aspects; I'm managing the confusion employees are facing and on the guest side of things."
She said it's stressful on employees to not know whether there will be a job to go back to, and that the closures of "non-essential" businesses have impacted small businesses, which are among the most vulnerable and do not have endless cash flow.
"Like any spa or salon, we had to cancel all our appointments," Apodaca said. "It takes us the whole week to build up a Thursday through Sunday (schedule). It takes time to build up those appointments."
With federal government assistance drying up and hope of another stimulus package anytime soon diminishing, there are fewer lifelines for small businesses to reach out to.
"This thing is getting out of control. I don't know what we can do," Apodaca said. "If us as business owners can come together and figure out a solution, I think that would be helpful. I feel like I'm alone in this. There are so many business owners just trying to survive, and the day goes so fast, and we don't know who to reach out to. We don't know what to do."
Both Apodaca and Viramontes said they do not fully understand the classification process behind which businesses are deemed "non-essential."
Apodaca said she sees her business as offering critical services, including massages, to overworked and exhausted health care workers.
"They're saying we're non-essential but I feel we are (essential)," Apodaca said. "When we had the shooting we did 273 free services for first responders and for spouses. That's where I feel like we were able to help our community. They won't even let us help now."
She added, "These essential workers, how do they recover from long shifts? They don't feel good and need time to rest. We can't even offer them the services. They're willing to come in and we're willing to service them, but we can't."
---