With Election Day less than six weeks away, many eyes are locked on the hotly contested presidential campaign. But another race in El Paso is also heating up.
Six El Pasoans are running for mayor, and whoever wins will lead the city at a difficult time as the health and economic crisis sparked by COVID-19 continues.
This will be the first year that El Pasoans have voted in nonpartisan city elections on the same day as state and national elections. Election Day is Nov. 3, and early voting runs from Oct. 13 to Oct. 30.
All four of El Paso's city representative races are contested, and there is a six-way race for mayor in which incumbent Dee Margo, 68, is seeking a second, four-year term.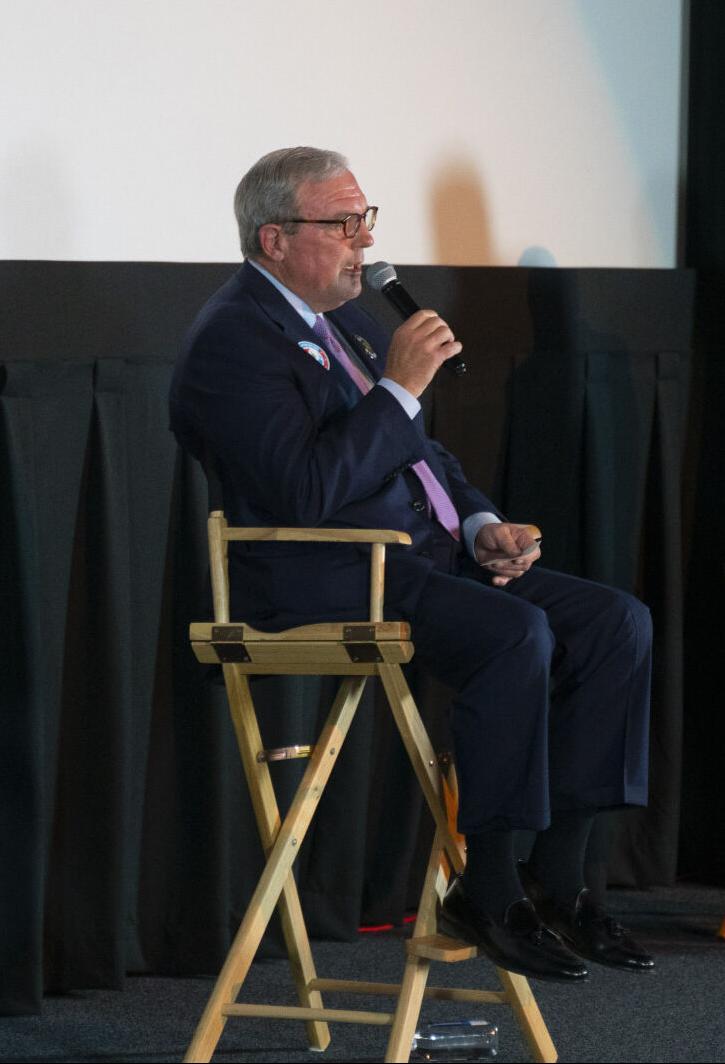 Dee Margo's term has been replete with contentious issues for city government, including a protracted court fight that remains unsettled over a multipurpose arena and the demolition of the historic Duranguito neighborhood for that arena.
The Republican mayor of a Democratic town, Margo has led El Paso through its toughest times: a painful and controversial immigrant crisis that flooded the city with asylum seekers, the Aug. 3 Walmart shooting that left 23 dead and the COVID-19 pandemic that has claimed more than 500 lives in El Paso.
It has also put thousands out of work and forced the city to furlough hundreds of employees and cut millions of dollars from the budget to avoid raising the property tax rate.
"I'm basically the crisis boy going from one disaster to another one and another one," Margo said. "I busted my posterior and did the best I can with each of the incidents and crises."
Margo said he has addressed the pandemic as forcefully as he could, starting with an early mask mandate in April that the Texas attorney general said was illegally stringent.
"We've gone full circle now," he said. "The governor supports it, and everyone agrees that it is the primary way of stopping the spread."
A retired businessman who built a highly successful insurance company, Margo said, "Now, we're going to have to rebuild our economy, and if there's anything I think I know, it's how to build a business, economic development and recruitment."
Margo is facing five challengers.
---
---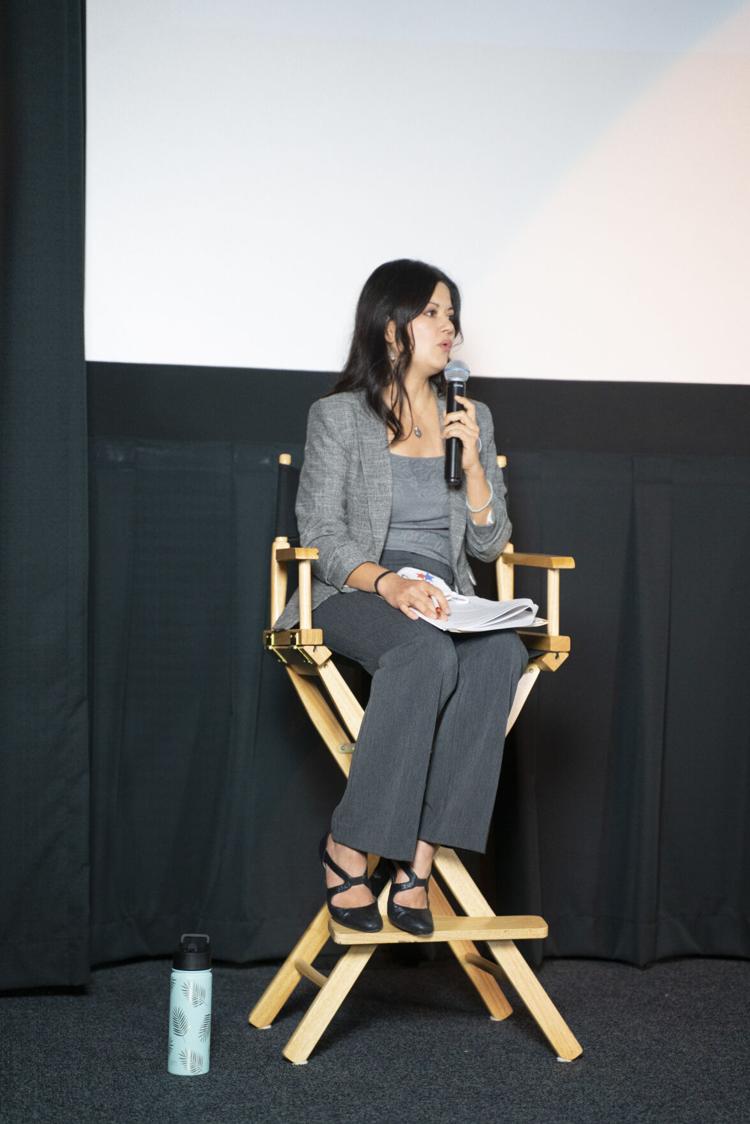 Veronica Carbajal, 41, is a scrappy Texas RioGrande Legal Aid attorney who's spent 16 years taking on slum lords, Asarco, El Paso Electric, the city, police and others for poor clients who could never afford the kind of legal help she provides.
"I am a litigator, a community lawyer," she said. "I love what I do. I love my clients. I love the challenges that I've been allowed to face."
In her dealings with the city, she's found over the years that the names and faces of City Hall executives may change, "but the ethos is the same."
"They have no idea who they represent when it comes to everyday El Pasoans, and they don't realize the power that the city has," she said, hastening to add, "But I love the city employees themselves."
She thinks El Paso's mayors and city councils have been careless when it comes to debt and taxes, and that the Police Department seriously needs reform.
"It's so disappointing to see officers show up with military grade equipment and ammunition for a peaceful protest, yet when my clients file white-collar crime reports, nothing happens," Carbajal said. "Our priorities have eight cop cars showing up to a bar brawl where no one is armed."
Hoping for the chance to change things, Carbajal passed up a promotion at RioGrande Legal Aid and took a sabbatical from the agency to run for office. She says she'll be a full-time mayor if elected.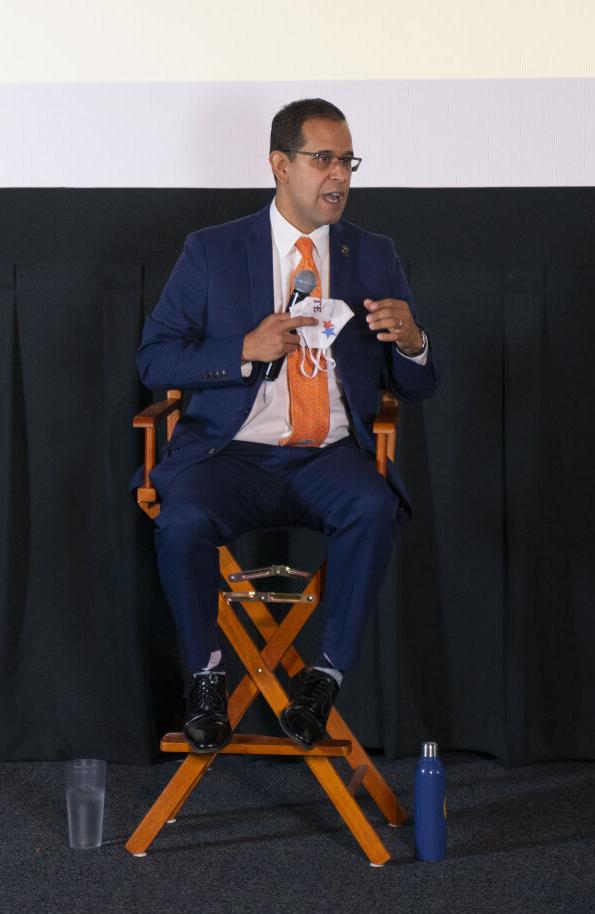 Carlos Gallinar, 45, has been around El Paso City Hall for a long time, chiefly as a high-level planner and top executive who had a lot to do with bringing "Smart Growth" concepts to town.
Think Montecillo and the development around Alamo Drafthouse across North Mesa Street.
After leaving City Hall in 2018, Gallinar served as executive director for facilities and innovative school construction at El Paso Independent School District and started his own business, Gallinar Planning.
The first thing he brought up when asked what's important was the city's need for someone highly qualified to serve as the city's public health director to lead a beefed up El Paso Department of Public Health. The department has been without a permanent director since Robert Resendes stepped down in May.
While the city has a health department, Gallinar said he's talking about a more ambitious operation and director that the city can depend on in times like these. That's not to say Dr. Hector Ocaranza, the official El Paso Health Authority, hasn't done a good job, Gallinar said.
But Ocaranza is a pediatrician, not a communicable disease expert, he said.
"I've been debating Margo at these forums and I keep bringing it up, and he sort shrugs it off," he told El Paso Inc.
But El Paso could have done better, Gallinar said, condemning Margo's tie-breaking vote against disclosing the places and companies that have had clusters of coronavirus infections.
Climate change is another big problem Gallinar says El Paso should be addressing now, not later when the city's facing some new disaster.
"First of all, El Paso is the second warming city behind Las Vegas," he said. "So we're No. 2, and we are the laboratory. We are the last major city in Texas without a climate change plan.
"But we can lead in solar and renewable energy. I want to build the largest solar farm in the country. Nowhere has as many sunny days as El Paso."
Gallinar wants El Paso's response to climate change to be an industry that pays higher wages and salaries and keeps University of Texas at El Paso graduates from leaving town for work.
He also said a lot of El Paso's financial problems today go back to the previous mayor, Oscar Leeser, who refused to raise taxes and sell bonds at low interest rates to finance important projects.
"To some degree, Margo is having to deal with the consequences of Leeser's inaction, but nevertheless, I still think he could have done a better job," Gallinar said.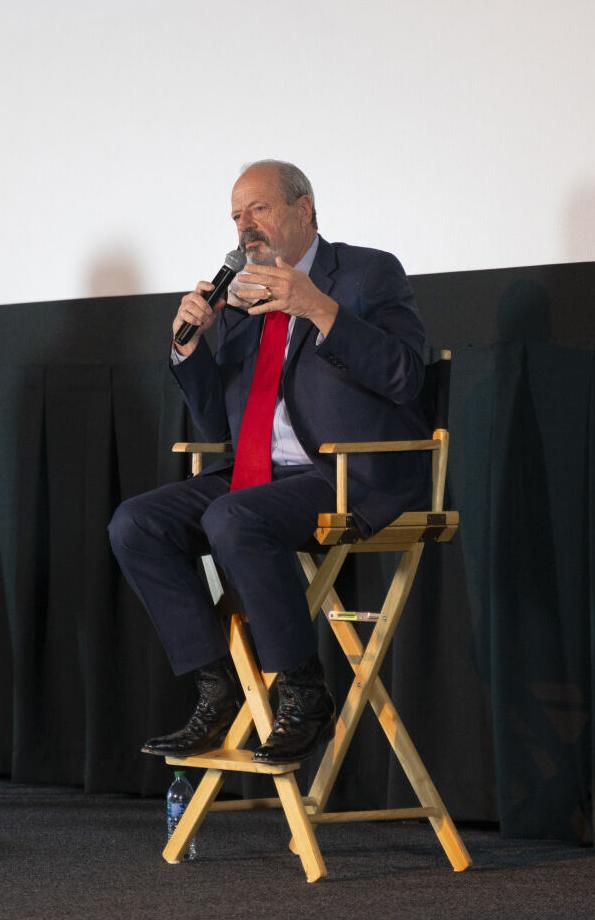 Oscar Leeser, 62, owner of Hyundai of El Paso and a household name in El Paso, was elected as mayor of El Paso in 2013 but didn't run for reelection in 2017 for health reasons.
"I've been in remission for quite a while now, and it's a great thing," Leeser said.
Asked why he's running again, Leeser said, "The important part is that the debt of the city has been out of control. The city had huge debt prior to COVID-19 and has a lot more debt right now.
"And I think it's important to make sure that we represent the interest of the people and not special interest groups."
Asked what special interests he was referring to, Leeser said, "I don't find that to be an appropriate question. I think there are a lot of groups that are not represented fairly.
"And I believe that 100% of the people are asked to pay taxes, and we need to make sure we represent them all, and we represent them all equally."
Leeser said he had many accomplishments as mayor from 2013 to 2017 and pointed especially to community round tables he organized for listening to people and to his Financial Familiarization Tours, or Fam Tours.
Fam Tours involved taking delegations of El Paso officials and business leaders to visit other cities and hosting visits from other cities or businesses interested in El Paso.
"We went out and talked to a lot of companies, and asked them, 'How can we help you to continue to grow?'" he said.
Another accomplishment he cited was establishing a no-kill animal shelter to turn around the 74% euthanization rate for animals brought to the shelter. Now, he said, 85% percent of those cats and dogs are released to new homes.
Without being specific, Leeser said he wants to see some of the decision-making powers that have been given to the city manager put back in the hands of the City Council.
"Some of the things will take just council action, and a lot of things may take charter changes," he said. "We need to go back to the voters and bring it back to where it was."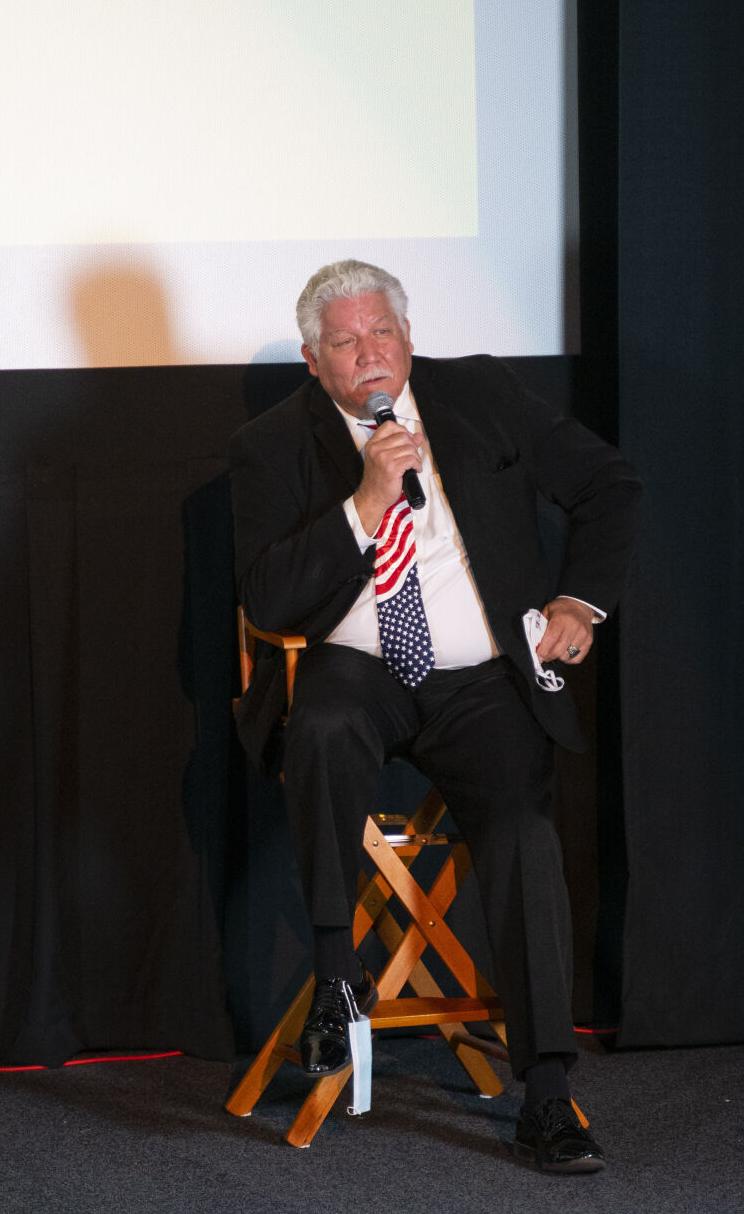 Dean "Dino" Martinez, 66, a former Airborne Ranger who retired after working 28 years at White Sands Missile Range, is making his second appearance as a mayoral candidate, having run in 2013.
He looks back nostalgically at former mayors Raymond Telles and Ray Salazar, who served decades ago and "got down to the nitty-gritty and made the city run" along with former Congressman Richard C. White, who represented El Paso in the 1970s and 80s, and whom he calls "my hero."
Asked why he jumped into a race that will be tough for him to win, Martinez said, "Because I know deep inside my heart I'm capable of doing this because I am a people person.
"My campaign is to turn around and bring the politics back at home, bringing the reality of what needs to be done."
One issue Martinez is especially passionate about is the prospect of tearing down Duranguito to build an arena. He called it Pandora's box and says he cannot understand how Margo, whose family came from Mexico, could tear down that history.
"I say stop listening to the business people and start listening to the people that elected you and leave it alone," Martinez said.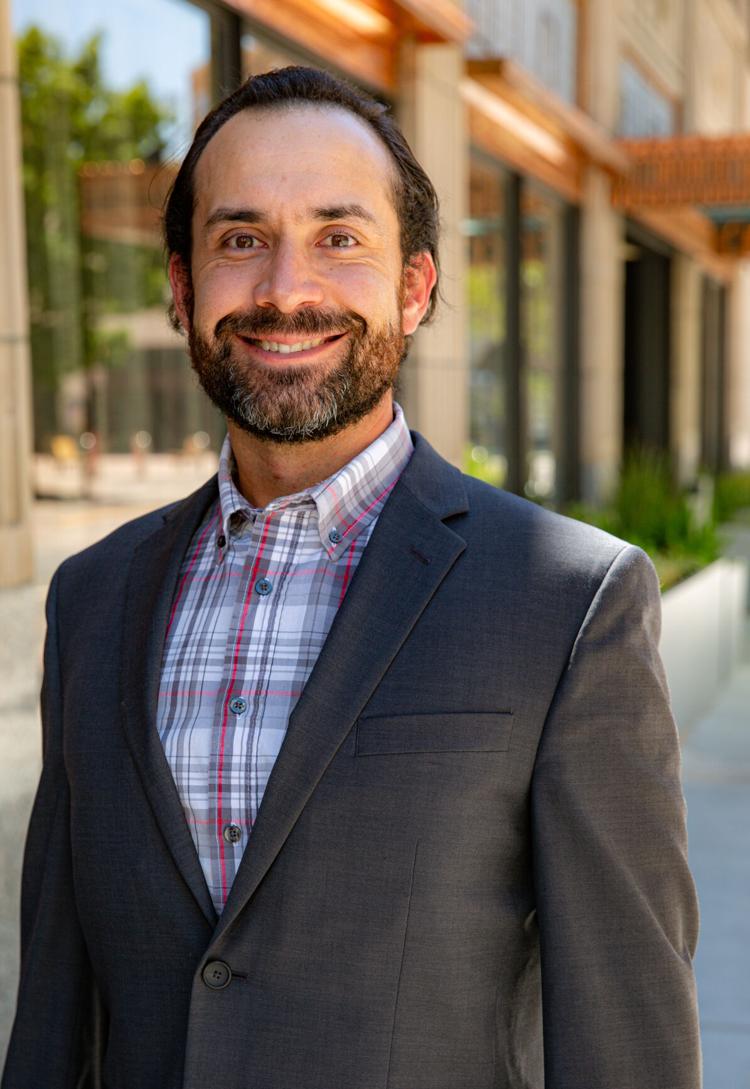 Calvin Zielsdorf, 37, is a former El Paso firefighter, who has dabbled in the solar panel business and now coaches swimming at Cathedral High School and for a private swim club.
He said he's running because he doesn't like the contentiousness he's seen from Margo at City Council meetings toward the public or his loyalty to influential Downtown businesspeople.
Nor does he like what he called the "stagnation of a lot of the departments" and some of the problems he saw in the Fire Department from personnel who had been doing the same job in the same assignment for too long, which affected their professionalism and treatment of the public.
"What I'm saying is you need to keep it fresh because after a while it starts to wear on people," he said, recalling his assignment to the Downtown fire station for 2½ years that burned him out.
If elected, Zielsdorf said he would pick up on Gallinar's proposal to make city government more energy self-sufficient and less dependent on El Paso Electric by putting solar panels on city buildings and land.
---