More than 25,000 property owners filed protests with the El Paso Central Appraisal District this year, and the large majority of them are contesting the value the CAD added to their homes.
That's because a higher valuation can mean a higher combined property tax bill from the city, county, the county hospital district that finances University Medical Center, a school district and El Paso County Community College.
"But this year is not by far the worst year ever for people filing protests," said David Stone, the CAD's assistant chief appraiser. "In the mid-90s, we were getting, like, 45,000 protest cards.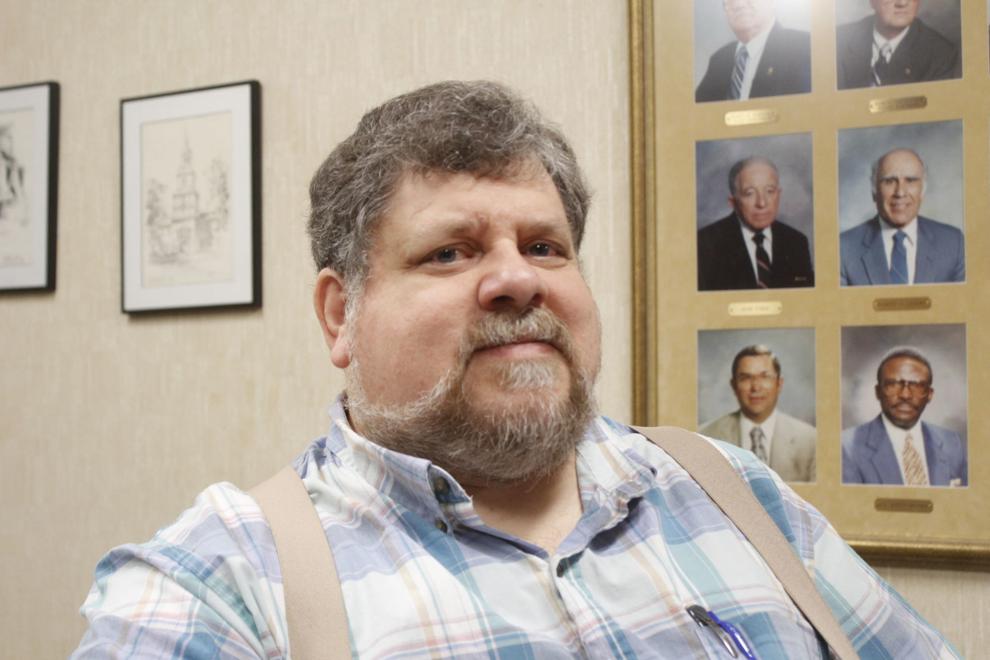 "In 2019, the last reappraisal year for all properties, the total number of protests filed was 20,846, so we're well above that."
In all, there are 37 local governments in El Paso County that assess property taxes based on the value of property people owned as of Jan. 1 of the current year.
But arriving at the final property values and tax rates to support local government is a messy process that goes on for months after Jan. 1.
It's no secret that commercial property has done terribly this year, largely because of government restrictions on businesses to prevent the spread of COVID-19, as well as consumer concerns about mingling with other people.
The number of commercial properties – the second largest category of taxed property – grew by only 114 this year to 9,141, and property values tumbled 2.4% to $8.1 billion – a decline of $201 million compared with 2020.
The third largest category, commercial personal property accounts, which include vehicles, furniture and equipment that businesses own, actually declined in number by 64. That category rose in assessed value by only $26 million to $2.9 billion.
And all that was before valuation protests were heard by the appraisal district's in-house appraisers or an Appraisal Review Board, not to mention lawsuits filed by major property owners contesting their valuations.
The regular deadline for filing protests has passed. The deadline for late protests is this Tuesday, July 20, and requires asking the Appraisal Review Board chairperson to accept a late protest.
Single-family housing is a very different story.
The taxable value of the average home shot up 16.3% this year countywide and by 12.3% in El Paso, largely because of a scarcity of homes for sale, coupled with low interest rates and high demand, Stone said.
However, under Texas state law, there's a 10% ceiling on the allowable increase of taxable value to single-family residences with homestead exemptions in a given year.
"Because the market went up more than the taxable limit, the cap kicks in on properties with the homestead exemption, so they can't go up more than 10%," Stone said.
The additional taxable value is then carried over to the next year.
For instance, if the $220,000 value on a home increases to $270,000 as of Jan. 1, the taxable value on that home that year can only go up by 10% to $242,000.
The remaining $28,000 of additional market value can be added to the home's taxable value the next year but again is limited to a 10% increase.
That 10% limit is one of several perks for homeowners that the owners of apartments and other types of property do not enjoy.
The protest process will continue knocking taxable values down through the year. But the city, county and other taxing jurisdictions need a firm taxable value on property at a point in time to set tax rates, so tax bills can be mailed out in the fall.
The El Paso appraisal district will officially provide those values to taxing jurisdictions on July 23.
According to recent appraisal district data, the total taxable value on 178,193 homes in El Paso stood at $23.4 billion.
That's 60% of all the other property categories in El Paso's tax base, and it's not a percentage that city leaders like. That's not because of what it says about single-family housing but what it says about the weakness of El Paso's business sector, compared with other major Texas cities.
Meanwhile, commercial property values declined by $201 million, or 2.4%, from last year to an initial $8.01 billion, the data show.
But that's before the impact of thousands of valuation protests by home, business and industrial property owners has been calculated and provided to the taxing entities.
---