As chief executive of El Paso's largest health network, Nico Tejeda has had a unique perch from which to watch the pandemic unfold – and to respond.
The Hospitals of Providence – along with University Medical Center of El Paso, Las Palmas Del Sol Healthcare, the El Paso Department of Public Health and many other organizations – are on the front lines of the coronavirus crisis. And since it was declared a pandemic in March, they have learned a lot.
"I want people to know we're working hard on this every day," said Tejeda, sitting on the opposite end of an 8-foot table, Lysol can nearby, in his office at Memorial hospital.
He spoke with El Paso Inc. on Monday, June 29, when the 7-day average of new daily coronavirus cases in El Paso County stood at 170 – 84% higher than the week before, according to data collected by the city Department of Public Health.
And hospitalizations hit a new high last week. As of Thursday, there were 180 people in the hospital in El Paso County, 74 of those in intensive care units.
Tejeda says the most important thing El Pasoans can do to reduce the burden on area hospitals and support front-line health care workers is to wear masks, practice social distancing and wash their hands frequently. It's a line he repeated often. "I keep saying that because those are very simple things we can do."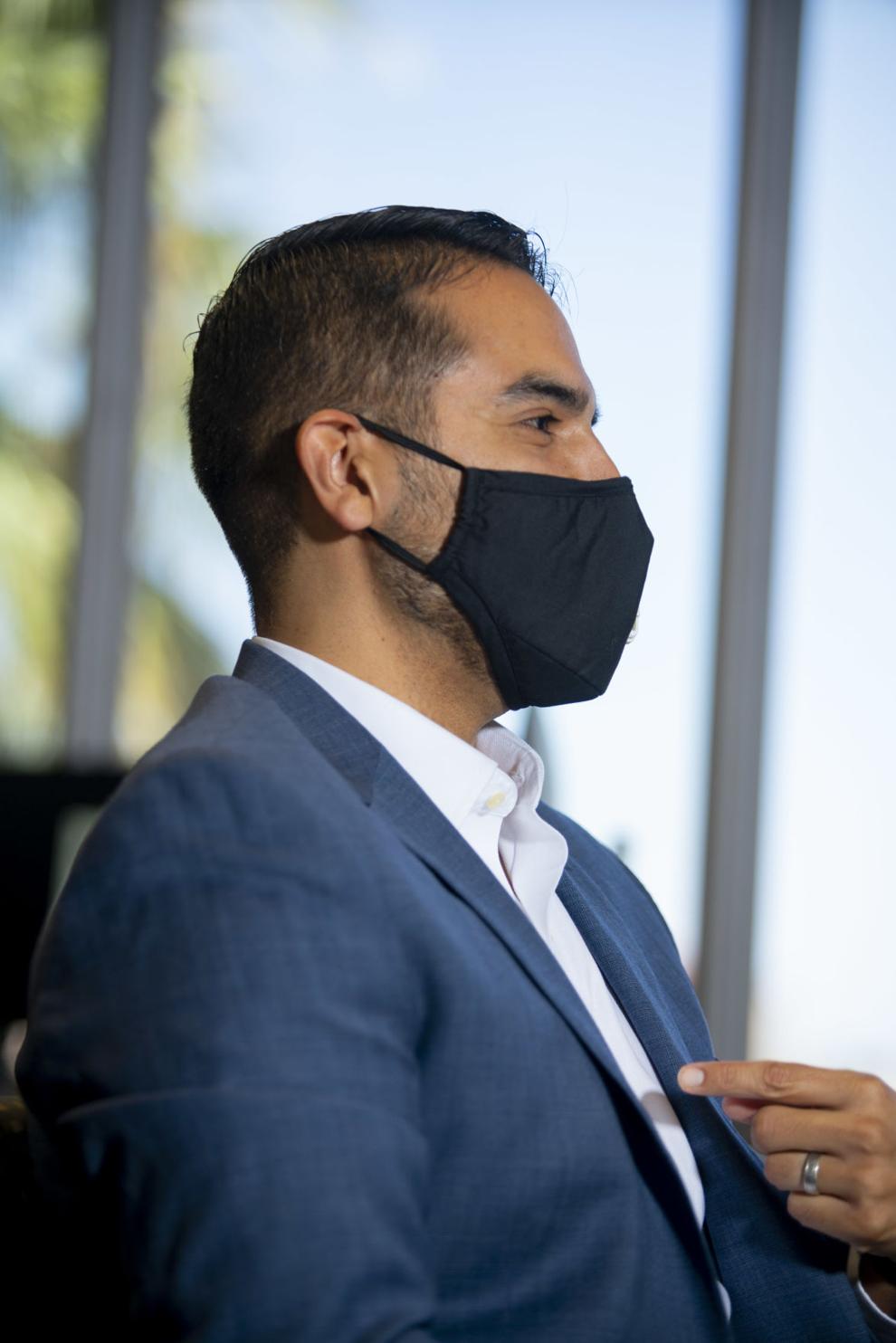 Tejeda came to El Paso in 2015 and led the development of Tenet Healthcare's Transmountain hospital, which opened in 2017 in Northwest El Paso. He was named market CEO in April of 2018, and now oversees Tenet's health care network in El Paso, which includes four stand-alone hospitals, along with a children's hospital, two microhospitals, many urgent care centers, stand-alone emergency rooms, imaging centers, teen centers, surgery centers and physician clinics.
With almost 5,000 employees, The Hospitals of Providence is one of the city's largest private-sector employers.
Tejeda sat down with El Paso Inc. and talked about their ICU capacity amidst the latest spike in COVID-19 cases, the big drop in admissions, his best and worst days, and trust.
---
Q: What have you learned about COVID-19 since it was declared a pandemic in March?
Managing in COVID is managing in uncertainty. Information that you think you know one week may change the next week. That imperfect information is frustrating in an environment where you want to have perfect outcomes for your patients, for each other and for staff members. That is one of the greatest challenges we've had – the uncertainty.
One thing we've learned about COVID is we actually do have a large ability to control our fate through simple steps: wearing masks, social distancing and hand washing. Those things influence what happens so much. 
There have been many articles about hospitals and our capacity and our ability to manage the number of patients. There should be even more on what we can do to reduce the need for hospitals. And that's where it becomes very clear that even simple steps can have a big impact. 
Do masks protect against everything? No. Do they protect against a lot? Yes.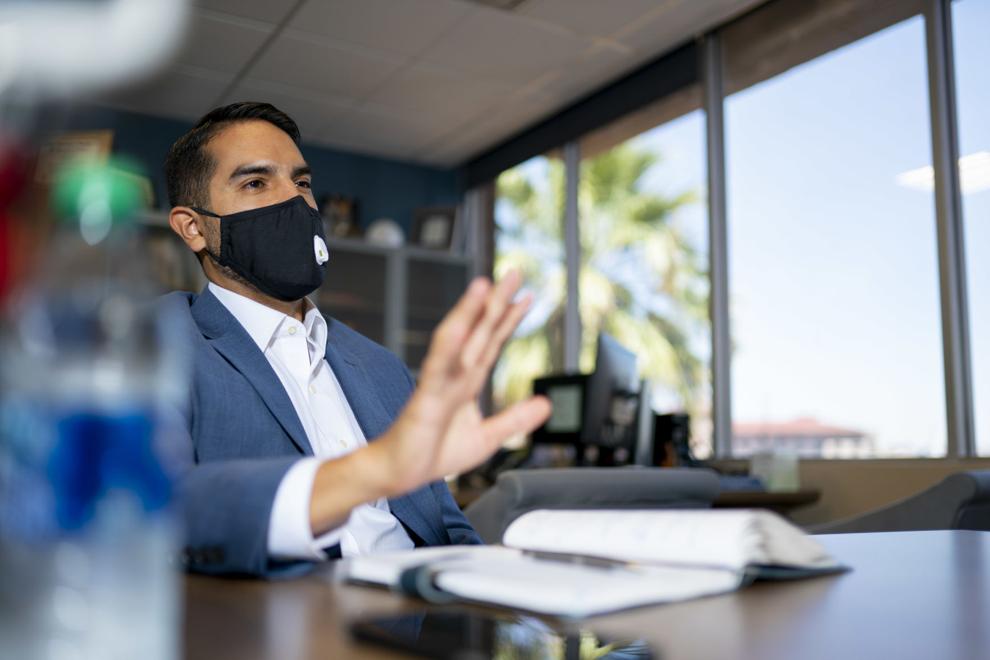 Q: Has how you treat COVID-19 changed? For example, are you using remdesivir?
I give the highest commendation to the members of our clinical team – and I mean El Paso, not just The Hospitals of Providence. Physicians, nurses, infection preventionists, intensivists, hospitalists, pharmacists, the labs, they literally work every day to share best practices and find out what can be done to improve care. 
That's why you've seen remdesivir, the antiviral medication, being introduced here in El Paso and used. That's why you've seen plasma from people who have had COVID in the past being used. The way patients lie down is different to make it easier for their lungs to work without ventilation.
Unfortunately, as we all know, what you don't see yet is a vaccine, and the therapies are still not where we want them to be.
What we do see is patients are avoiding the hospital because they are afraid of COVID, so they aren't coming in for things that we can help them with – stroke, heart attack, cancer.
Q: How big of a drop in admissions has Providence experienced?
A recent study by the CDC found that, nationwide, emergency department visits dropped by 23% for heart attacks and 20% for strokes early in the pandemic. 
At Providence, if you look at the number of patients who are admitted to the hospital, we are at about 20% lower than we were last year. If we look at the emergency room, around 40% lower. 
We've done a focus group of community members, and it's clear that in the past they have been afraid of coming to the hospital because of COVID.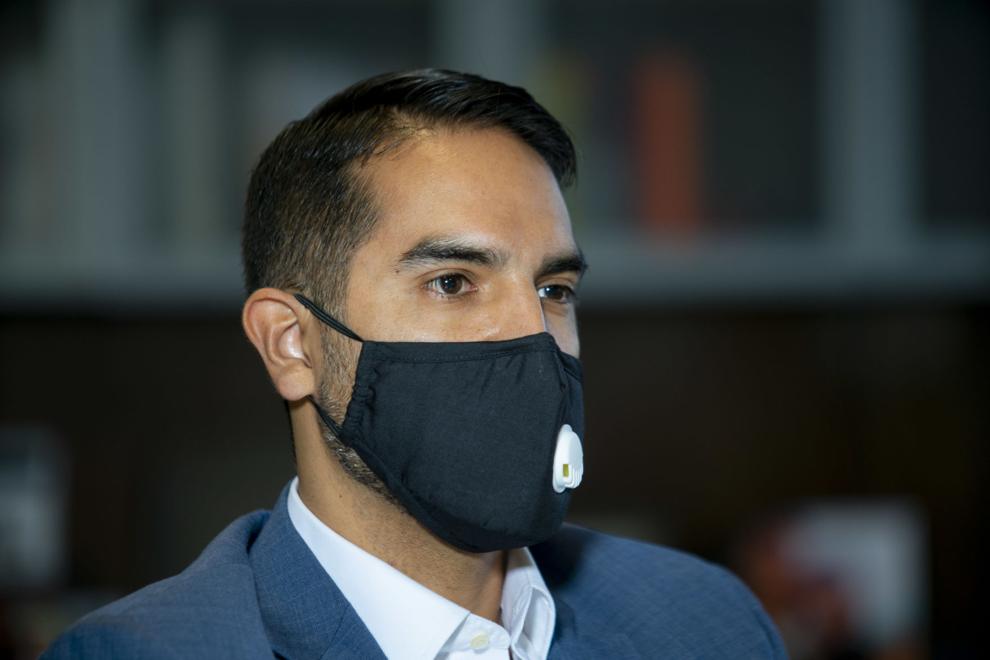 Q: What would you say to people who are concerned about being in a hospital? Frankly, it worries me to be in a place where there are patients with COVID-19.
From the very beginning, hospitals have been very strict about the screening process and infection prevention process. Every person who enters the hospital from the very beginning is screened and their temperature taken. Based on their situation, they are sent down different care pathways. 
All staff in the hospital have a mask on and glasses for their protection and your protection. Everybody has a mask on. We have the most stringent cleaning requirements for all of our rooms. We now allow one visitor in the emergency room but visitors are not allowed into the hospital as a further precaution.
Q: Today (Monday), there are 68 COVID-19 patients in intensive care units in El Paso County and hospitalizations have hit a new high. How much more capacity is there?
With our hospital admissions down, you can see that we have that capacity. We have space in our ERs, we have space in our ICUs and we have more hospital beds.
Since March, our ICU capacity has been about 68%. In the months leading up to COVID, it was 80%. We were actually busier before. I say that not to downplay what a challenge COVID is but rather that we have capacity and we have a demonstrated ability to take care of more patients then we are seeing right now.
When you look at the number of COVID patients we have to take care of, the relevant piece is masking, social distancing and hand washing.
We're doing our best to make sure the supply of hospital beds and resources is there. What we need the community's help with is reducing the demand for hospital beds through responsible actions that we know work.
We are seeing an increase in COVID hospitalizations. Interestingly, in The Hospitals of Providence, we are not seeing an increase in ICU stays. That would support the argument that the patients are younger and the level of sickness of the patients who have COVID is not as great.
Sometimes lost in the headlines is how well all the health care organizations and public officials are working together. Essentially, every day we are on the phone.
Q: Each one of those hospital beds requires a certain number of doctors, nurses and staff. El Paso has long had a shortage of health-care workers. Are there enough people to handle a surge?
I have to first commend the staff on the front line. It's hard to overstate how challenging this has been. You look at their faces and you see the bruises from the masks. You can see the burden they are facing. This is very challenging.
The No. 1 challenge the state of Texas will have moving forward is staffing. It is. The beds are there, the PPE is there, the other resources are there. But a place like El Paso always has a challenge recruiting people. We've talked in the past about how we have half as many physicians as we should and the same goes for other medical professionals. 
Fortunately, right now, we've been able to take care of every patient who comes in our doors with existing staffing.
From a policy perspective, it would be wonderful if the state of Texas continued to make it easier for nurses from other states to come practice here in case we do see a significant and ongoing surge.
Q: Contact tracing has received attention as a way to prevent the spread of COVID-19. Are you using contact tracing within the hospital network?
If a member of our team is sick for whatever reason, we will do aggressive contact tracing to make sure we understand who they have come into contact with, their level of exposure and, if necessary, we will ask those they came into contact with to stay home, too.
Q: What does a contact tracer do? How does it work?
Let's say it was me. Hey guys it's me I feel pretty sick and I just tested positive. They would look at my list of friends. They would look at people I interact with every day, like the people here I work with. 
They would look at who was around me for long periods of time and how close they were. If we were wearing PPE. They would identify who is at the high risk.
Q: So it's a lot of calling and interviewing people.
It is. That is exactly what it is.
Q: And gaining the trust of the people they are cold-calling and interviewing.
You hit on something. Somebody recently asked me what our most challenging thing is in regards to resources. They were thinking PPE and staff. While PPE, staffing and testing are challenges nationally, I would argue our biggest challenge is trust. 
If we trusted we were all in this together, that we were managing a journey that none of us have been on before, at least for a hundred years, we would give each other grace to make decisions and make adjustments as we learn more about those decisions. But I find that trust can be a challenge, which I understand.
If we approach this with the idea of prevention and policy, not panic, we would be in a much better place.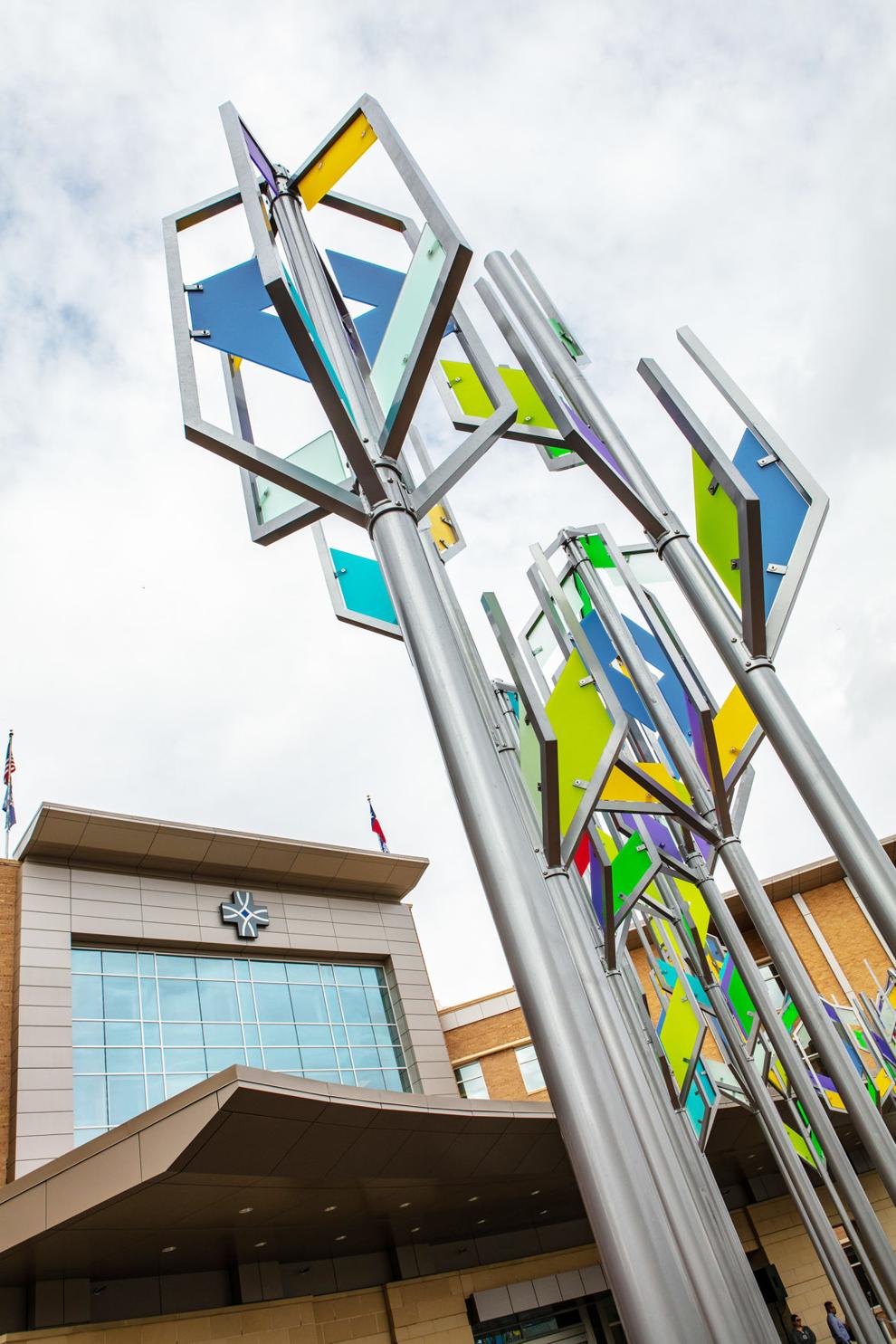 Q: COVID-19 has put hospitals under enormous pressure in many ways, including financially. And, like many health systems around the country, The Hospitals of Providence furloughed some staff. What is the status of the furloughs?
Across the country, we saw hospitals and health systems were severely impacted by patients no longer coming to the hospital. In addition, the halt on elective surgeries had a major impact. But what a lot of people don't see is not inside the hospital but outside the hospital – the impact on physician clinics, imaging centers and such. Those areas were dramatically impacted. 
Here at The Hospitals of Providence, unfortunately we had to also go through furloughs. That process is almost over. In mid-July, people will be coming back from furlough. 
Q: How many were furloughed?
It was less than 3% of our total staff, and none of our bedside caregivers were furloughed. They were mostly administrative in nature or individuals in the clinics outside of the hospital.
Q: What about executives?
All executives here in The Hospitals of Providence donated a certain percentage of their pay to the Tenet Care Fund on behalf of employees that were put at a disadvantage because of COVID. 
Q: What has been one of your best days and one of your worst days during the pandemic?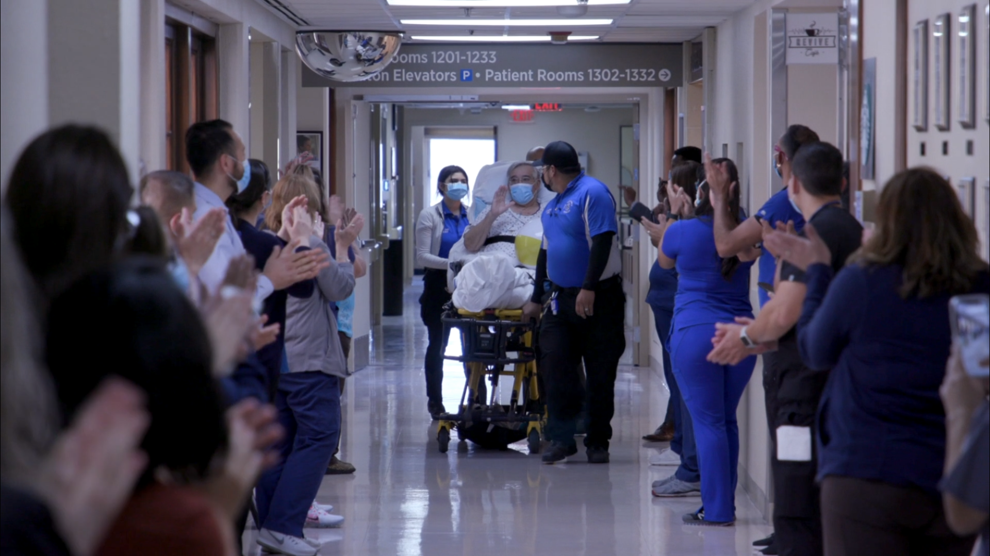 The best day is the easy one. It was when Mr. Mata was reunited with his family after 47 days in the hospital. Seeing Mr. Mata and his family together again was phenomenal. But the best part for me was seeing the reaction of the team after all those hours spent at the bedside taking care of him – literally tears. It's those moments that validate everything they do. I wish I could say I had a big part in it, but really it's what they do every day.
Let's see. Worst day. Boy. Furloughs was a really bad day. 
You know, the bad days for me are the days where we allow panic and distrust to govern the culture that surrounds us. Here's what I know. I know that every day I'm going to have staff members who disagree with each other and physicians and nurses who disagree – we are going to have the public disagree with public policies – but I know for a fact that we have a shared desire to make sure we are all safe and we are all taken care of. 
But we lose that some days. Those are the worst days for me. Those days really bother me, when we lose faith in each other and what we are trying to accomplish. 
Q: You've mentioned public policy. How are you involved with some of the policymaking regarding COVID-19?
I'm very happy that our state delegation, our mayor, our county judge, our congresswoman, our governor, are continually in contact with us to get our perspective on current policy and future policy. Last week, I was on a call with a few CEOs across the state with the governor and he asked us our perspective on a series of things. 
We believe the economy can be open as long as people are responsible for how they behave. Again: masking, distancing, hand washing. I keep saying that because those are very simple things we can do. We do know the lack of employment can lead to other factors that impact health and disparities in care, which is already an issue in El Paso.