El Paso businessman David Saucedo, who filed a wrongful death lawsuit against Dr. Robert Canales and El Paso Children's Hospital in August over the 2019 death of his 3-year-old daughter, has now lodged a complaint against Children's with the Joint Commission, which accredits hospitals.
"We are doing this for our community because we don't want any more children to die, and we certainly don't want any more parents to live through what we have experienced," Saucedo's Oct. 5 complaint to the commission states.
Among the documents included in the complaint are two letters, one signed by six local doctors and another by nurses at Children's, raising concerns about the operation of the nonprofit hospital's Pediatric Intensive Care Unit, or PICU.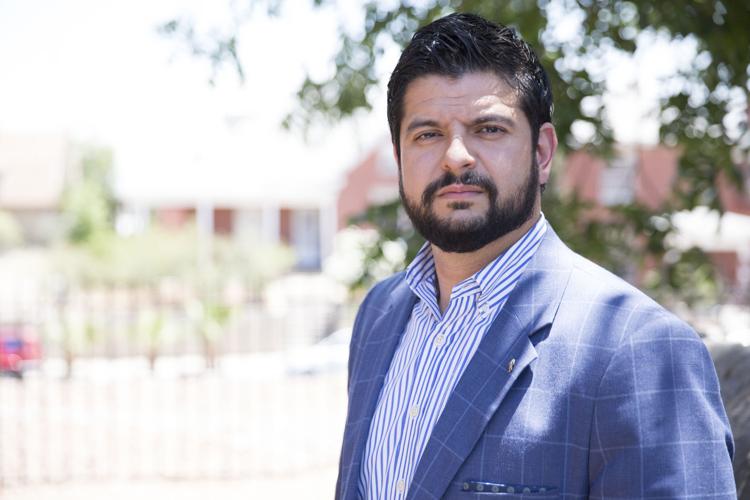 "El Paso deserves a world-class children's hospital," Saucedo's complaint continues. "That's what we want. We want administrators and doctors who care about healthcare and not just making a profit. Our children need quality care right now, and the injustice needs to stop immediately."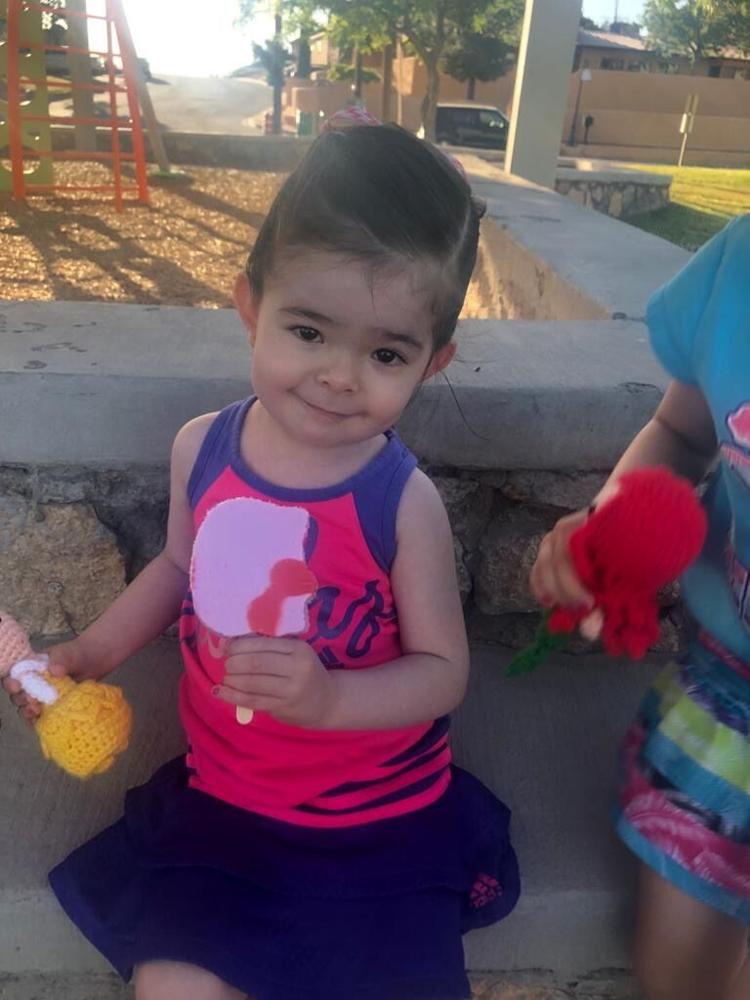 The lawsuit filed in August by Saucedo and his wife, Maria Terrazas Saucedo, over the 2019 death of their daughter, Ivanna, also names Drs. Roberto Canales and Rodolfo Fierro-Stevens and accuses them of gross negligence.
Saucedo, a candidate for El Paso mayor in 2017, has also filed a complaint with the Texas Medical Board – which licenses, regulates and disciplines physicians – seeking the revocation of Canales' license to practice medicine.
On May 7, the board advised Saucedo that "an investigation has been initiated to determine whether a violation of the Medical Practices Act has occurred."
In his latest complaint, Saucedo asked for an inspection visit by the Joint Commission to look into how Children's is being run under CEO Cindy Stout.
Such a visit may have occurred last week, but there are conflicting reports about it.
Children's spokeswoman Audrey Garcia issued this statement regarding Saucedo's complaint and a possible commission visit:
"El Paso Children's Hospital is focused on providing high quality outcomes for the most vulnerable patients in El Paso and the surrounding community. Our number one goal is to provide high quality care to all our patients. EPCH cannot comment on any legal case.
"At this time The Joint Commission has not visited our facility."
Among the documents Saucedo included in his complaint is a letter he obtained that's signed by six doctors with an El Paso pediatrics group raising concerns about Children's abrupt decision in July to exclude Texas Tech physicians from its PICU.
Under that agreement, Canales is to take over Children's PICU from Texas Tech University Health Sciences Center El Paso on Nov. 1. That arrangement would mean Texas Tech residents could no longer do their rotations at Children's since they have to be supervised by faculty.
After the hospital's plans to replace Texas Tech became public in August, Children's CEO, Cindy Stout, sent a brief note to Texas Tech affirming that both Canales' physicians group and Texas Tech would provide services at the hospital after Nov. 1.
But the terms of the agreement haven't been disclosed, and left unanswered is which group, Canales or Texas Tech, would be in charge of the PICU.
Now, Children's PICU is staffed by Texas Tech pediatric intensivists, who are well respected for their credentials and expertise in the treatment of small children with big problems.
Intensivists are pediatricians who specialize in the care of children in a PICU setting and have had at least three years of pediatric residency training and three years in a pediatric fellowship at a PICU.
It is the possible loss of those physicians that the doctors' letter addresses.
"Are we to worry if the changes made to EPCH PICU are something we can see in other areas of the hospital?" it begins. "In the future, can the current well-trained and trusted hospitalists team and hematology-oncology team etc. also be replaced?
"We are not happy with the decisions made and the uneasy feeling of what we can expect in the future. … How can we continue to recruit new specialists if they might feel they can be easily terminated, replaced and undermined if they were to come?" 
A similar letter, this one signed by nurses at Children's, went to Stout and the Children's board of directors in August expressing concerns about what will happen after Canales' doctors come Nov. 1. The nurses also raise questions about Canales' credentials, writing that he lacks the advanced medical certifications generally required for such a role.
"As charge nurses in the pediatric intensive care unit, we feel it is our moral obligation to speak up when necessary and that time is now," it read. "This letter is not aimed to discredit Dr. Canales as he is seen as a man of great character, a good human being, and a dedicated pediatrician in the city of El Paso. 
"However, those characteristics aside, we feel that he is unfit for this service as we have witnessed on numerous occasions while caring for his patients in our unit."
El Paso Inc. sought explanations or comment from Canales, Stout and the Children's board, but those calls went unreturned. 
The nurses' letter also voiced concerns about the loss of specialized medical personnel, particularly supervising nurses and intensivist physicians in Children's PICU.
"Change is expected, but it demoralizes the unit when that change brings upon unnecessary risks that could have devastating consequences," the nurses' letter reads.
One charge nurse who signed the letter confirmed its authenticity and agreed to speak but asked not to be named because of possible repercussions.
"We've had some of our nurses leave, and I know of several who have been applying elsewhere," she said. "I think there's about 20 to 25 nurses needed, and now we're getting low because of people leaving.
"CEO Cindy Stout and the chief nursing officer are telling people that they're staying when I know for a fact that they're not."
Morale is down, the nurse said, because of the loss of friends and working partners and being short-handed on intensivists and nurses at a time when Canales' practice is bringing in more patients to both hospitals.
And that brings up another problem, she said, because intensivists like those from Texas Tech have to work under board certified physicians in the PICU.
"A lot of them are concerned because if our doctors leave and they can't bring in other doctors who are board certified, then the residents can't be there anymore," the charge nurse said.
---