Picture this: New Mexico, 2022. Gardeners across the state are tending to their summer harvests, with some preparing to cultivate one of the most controversial plants on God's green earth: cannabis.
New Mexicans, and eager pot tourists, are counting down the days until the start of recreational marijuana sales in the state, which must begin by April 1, 2022, under the New Mexico bill passed earlier this year.
At the start of July, possession of up to two ounces became legal in New Mexico.
While the state, growers and consumers continue to hash out rules, permitting and other details, the borderland is also figuring out just what pot being legal in New Mexico means for the Texas side, where it remains illegal.
And businesses in Southern New Mexico are also wrangling with transitioning from personal medical to recreational growing, trying to gain more access to capital, preparing their applications and, of course, caring for the valuable plants.
Marijuana and THC, the compound that gives pot its high, are illegal in Texas, save for a very small, strict medical program. Marijuana also remains illegal under federal law.
But it's a reality that there are plenty of pot-loving El Pasoans and borderland residents that will flock across the state line – sometimes as easy as a 10-minute drive to Sunland Park, New Mexico – for a few hazy hours.
Ben Lewinger, executive director of the New Mexico Cannabis Chamber of Commerce, said the potential for tourism in New Mexico and the region will grow with the introduction of legal pot.
"Some of the estimates say that if you go 20 miles into the Texas side, it doubles the consumer base of cannabis in New Mexico," Lewinger said. "It will also present a lot of challenges for law enforcement on both sides."
Revitalization and increased economic activity have already happened in other neighboring states, like when Colorado first legalized recreational pot.
"It's a huge opportunity for tourism, hotels, all the awesome things that happened in some parts of the (New Mexico) border," Lewinger said. There's a reason that Trinidad was completely revitalized. I'm guessing there's more per capita cannabis business there than anywhere else in the U.S."
In Texas, some local governments have made changes to how marijuana possession charges are handled.
In September, the El Paso Police Department began enforcing the city's cite-and-release policy, in which a citation instead of arrest is given for small amounts of marijuana.
"When the time comes we will send out PSA's and a press release reminding people that marijuana in Texas is illegal so that persons who may travel to New Mexico to partake in the recreational use of marijuana don't transport any back," said EPPD spokesperson Enrique Carrillo, in an emailed statement. "Enforcement will remain the same. The cite and release is in effect and the same guidelines will be followed."
The Police Department last week also requested funding for testing equipment related to prosecuting cases related to THC.
In an emailed statement, El Paso County District Attorney Yvonne Rosales said the Texas Legislature's legalization of 0.3% THC or under, which can include legal CBD products, made prosecuting cases more difficult. She said the city's cite-and-release program does not address this.
"This program did not address or resolve the issue as to whether or not the substance possessed by the individual was actually illegal," Rosales said in an email. "Everyone ignored that aspect of the case. The El Paso Police Dept. exercised their discretion to make more arrests than referrals to 'Cite and Release.'"
Several Texas cities have declined to prosecute such cases because of the confusion.
"If there is no lab test, then legally the case could not be proven in court; in fact, it raises the question as to whether someone was wrongfully arrested and thus putting the city at risk for potential Wrongful Arrest lawsuits," Rosales said.
While the legal side gets worked out and stress-tested, the deadline looms closer for New Mexicans looking to get into legal recreational pot sales.
Three years ago, Erich Heinig, co-owner and grower at Escuela Vieja Farms near Las Cruces, moved from Alabama to New Mexico for the state's medical cannabis program.
He's a veteran who was medically discharged from the Army and has PTSD, he said. Marijuana has helped him get off all psychiatric meds and helped him build a car garage business.
He began growing cannabis plants for personal medical use three years ago, and this year is looking to take the leap into growing for the recreational market.
"Everyone thinks weed is super easy to grow. It's not," Heinig said. "I've given a couple plants to my family members, and they immediately killed them. Trying to get into the big picture of things, if you don't have land, a building already here and built and that financial investment, you're at the bottom of the power curve."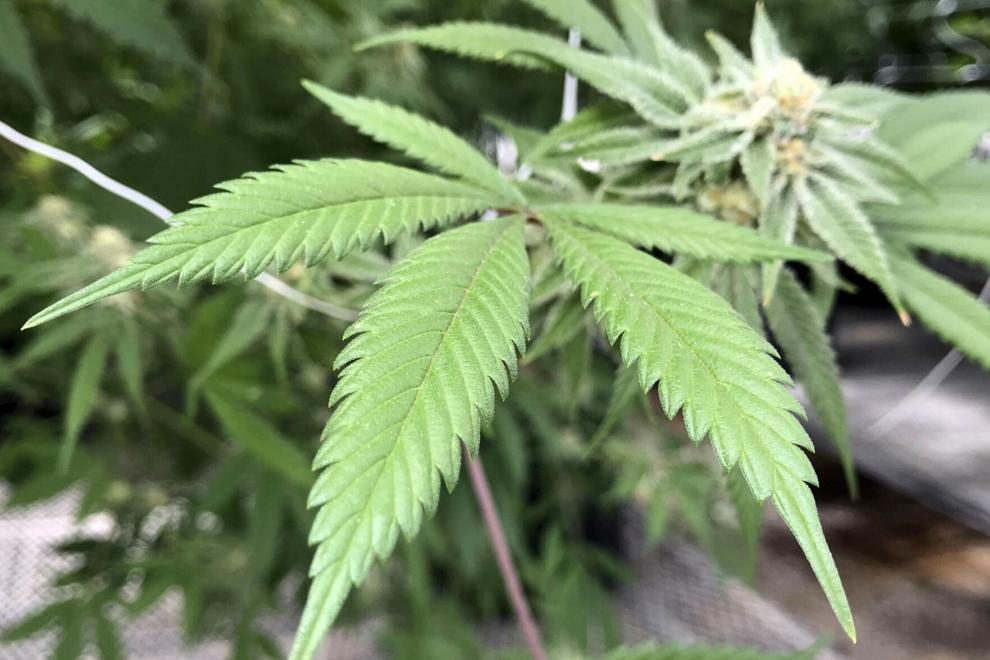 At Escuela Vieja, Heinig is reviewing a long list of items before submitting his application for a commercial grow permit. Applicants must have everything from a surveillance system to water rights and privacy walls, all before the application is submitted.
Heinig said he and his fiancé have self-financed their venture, including through refinancing their house. Heinig said he's spent about $30,000 just on grow lights and spray foam for the growhouse.
He said he also is anticipating the recreational market to impact the state's supply and regulation of medical marijuana.
As part of recreational pot legalization, New Mexico will also end taxes on medical cannabis supplies of 8 ounces per 90 days for legal cardholders. Further amounts will be subject to tax.
There are about 115,000 New Mexicans enrolled in the state's medical marijuana program. The medical program became legal in 2007.
"The medical portion is going to be put through hell. Everyone's going to be hitting up people with cards," Heisig said. "Guys who still have their card, will be going out to buy and sell. Hopefully, that does not happen. But it will put a strain on medical supply this year, absolutely."
---