Thanksgiving looks different this year for just about everyone, including for local restaurants and workers cooking for others.
Restaurants have adapted to a different atmosphere during what's usually a high volume time of year. Some places have opted to keep offerings limited, while others are still offering the full spread.
Robert Ardovino, co-owner of Ardovino's Desert Crossing in Sunland Park, New Mexico, said his restaurant is providing Thanksgiving, Hanukkah and Christmas meals but that the pandemic has impacted the way they do business.
"It's hard to plan, one week after the next. But we're trying. And with the fantastic guests we have, who have been so supportive, we just kinda get through it day by day," he said.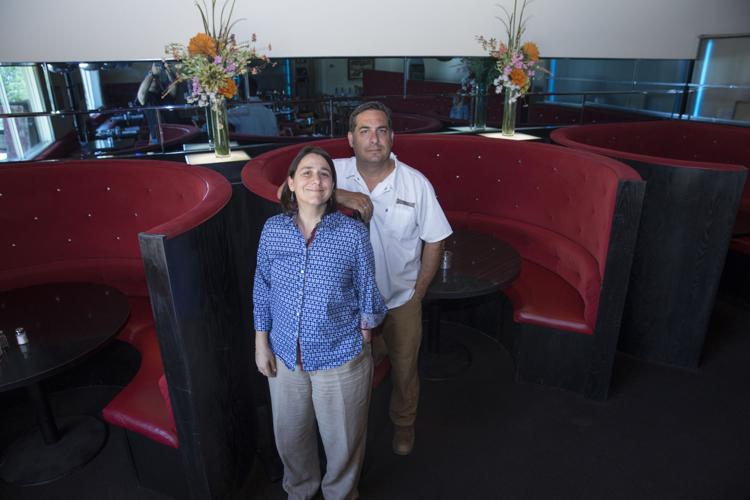 Ardovino said he's pleased with the number of Thanksgiving orders the restaurant has received, and that anything helps. The property also has a weekend outdoors farmer's market.
"We abide by New Mexico regulations but are really tied to El Paso as well," Ardovino said. "We're living in both worlds. It makes it especially difficult. We hope people start taking personal responsibility and doing the right thing to help the community as a whole, and allow us to get to a point where we can serve some people safely inside."
Ardovino's Desert Crossing straddles the line between states. While less than a 15-minute drive from Downtown El Paso, it resides in New Mexico.
So while El Paso restaurants are operating at a 50% capacity, New Mexico ones are currently limited to take-out only.
"We've got a lot of good minds on the property and a very good team. We all work together to figure out what we can do next," Ardovino said "We're pretty fortunate that as New Mexico kinda shut down, Thanksgiving is able to keep us going. We're like day after day with this thing. We have to operate daily. We wish we could be doing what we're typically doing. We're doing what we can to stay alive."
The Hotel Paso del Norte is also offering a full Thanksgiving spread this year. Carlos Sarmiento, the hotel's general manager, said the restaurant, Sabor, has received a good number of orders for Thanksgiving meals.
"With the local ordinance, everything has shifted a little bit," Sarmiento said. "The behavior of the customer today is not what we had a year ago. We have to adjust to the behavior of the guest and follow the regulations of the city."
He said the restaurant has not seen drastic changes in supply issues or costs in food and beverage ordering.
"It's been pretty much normal. We might have to be more proactive and order in advance," Sarmiento said.
For kitchens that are making full spreads, the work starts days before the actual holiday. Sarmiento said his team has been doing the "mise en place," chef lingo for preparation, a week in advance.
Some businesses are also helping their customers make the best of a weird, warm Thanksgiving by offering the essentials, like pie and wine.
Maggie Asfahani, owner of Salt + Honey Bakery and Café, said the restaurant partnered with Jordy's Curbside Eats to offer a Thanksgiving kit. Orders are closed for the kits, but Asfahani said people were receptive to the offerings.
Asfahani said Salt + Honey has also been able to get by during this time by making meals for hospital workers. The restaurant has partnered with the Cerner Charitable Foundation and The Hospitals of Providence to provide the meals.
"I think people are looking for something special and that they can enjoy at home, feeling festive without having a full spread," Asfahani said. "For us, because we have a smaller staff, we just didn't have the space to offer the full meals. We decided to go with something that was easier to produce."
---