When John Perullo looked around the country for the right place to build a plant that would make the flashiest packaging and displays on the market for electronic products and anything else, he settled on a 140,000-square-foot building in Santa Teresa, New Mexico.
An engineer by training, Perullo, 50, is the owner and CEO of Corrugated Synergies International LLC. The names under which CSI does business are Visual Impact Preprint and Universal Sheets LLC.
"This type of product travels everywhere," Perullo said, while giving El Paso Inc. a tour last week. "We have a lot of box business and sheet business going into Mexico."
Those boxes with the best graphics found anywhere come back to the U.S. bearing flat-screen TVs, computers and other electronics, along with auto parts made in Mexico for the U.S. market.
Pointing to one batch of freshly cut flat boxes with shiny crisp images waiting to be popped open for a packaged product, Perullo said, "That ships to Dallas. The products that are being run right now, those oil boxes, are shipping to South Dakota.
"And we have apple boxes shipping to Washington state and other products that ship to New Jersey."
One small box that is especially eye-catching looks like a glossy, mother-daughter portrait, but the child is holding a new Phillips nebulizer, made in Mexico to be sold in the United Kingdom and packaged in a shiny CSI box made in Santa Teresa.
Although the official ribbon cutting with then-New Mexico Gov. Susana Martinez was in June 2018, Perullo said, the plant wasn't ramped up and running until last October.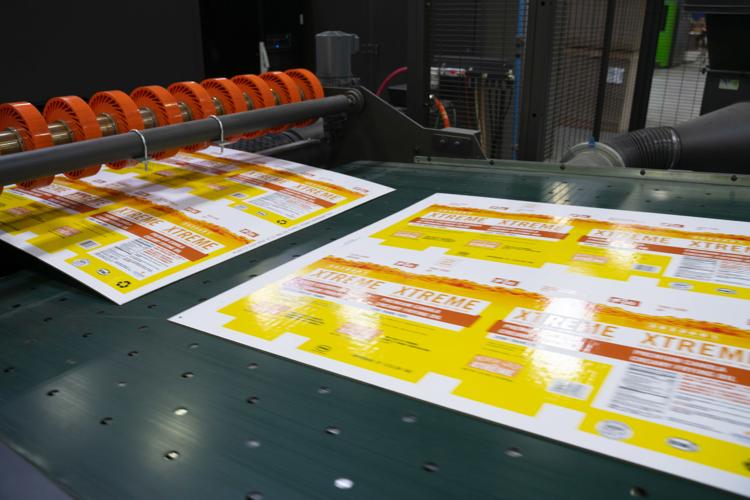 "We did around 40 million square feet of products in March, but we'll do 140 million square feet a month now," he said.
That's enough to cover 2,430 football fields.
An older-generation plant doing that much business would require well over 100 workers but, Perullo said, this plant only needs two shifts of 20 people on a busy day.
"Nobody has this machinery," he said. "This is new. This is the beginning of digital, and we're in the first inning of digital for corrugate work right now.
"That's why we're shipping all over the country – because people don't have access to it."
Aside from being vastly less expensive and far better looking than conventionally made, analog packaging, signage or displays, CSI can offer a faster turn-around, with the ability to make corrections or changes for, say, different store locations, without pausing production.
It is, he said, ink-jet printing on an industrial scale.
So, why Santa Teresa and not Dallas or Albuquerque?
"This was a great jumping-off point for us to be able to hit the Mexican market," he said.
The proximity of the nearby Union Pacific Intermodal Terminal at Santa Teresa was another factor, because the raw paper products CSI uses look like huge toilet paper rolls, and they go fast.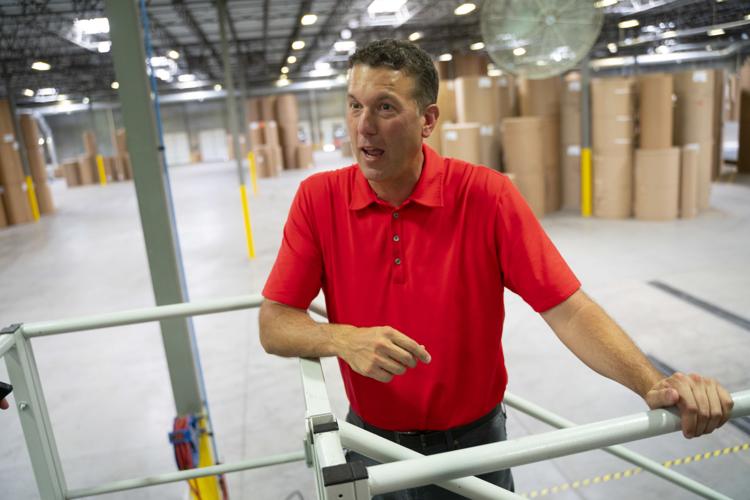 Perullo's plant also represents something new for American manufacturing and the traditional relationship with Mexico that has been undermined by China.
"We're pushing for that," he said. "We think it's the best thing that could happen.
"The Mexican economy and the U.S. economy are so well tied together. It's a perfect fit for us to start doing more manufacturing here, because I think we're proving that we can't rely on China."
Asked if he thinks the shift of U.S. industry to China years ago was a mistake, Perullo said, "For individual companies, no. For the U.S. economy? Absolutely."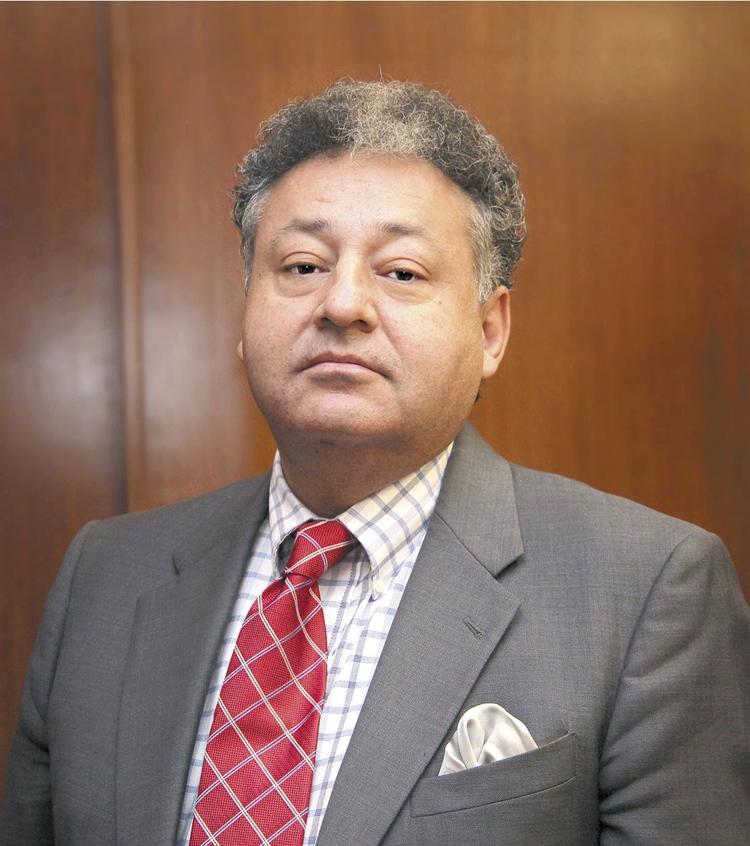 Jerry Pacheco, president of the Border Industrial Association, who recruits companies to Santa Teresa's four industrial parks and works to meet their needs when they move in, said he is seeing more interest in Santa Teresa and Mexico from Asian companies.
He pointed to Admiral Cable, a Taiwanese company that is setting up operations in Santa Teresa, as an example.
"Admiral is putting the final touches on its campus," he said. "They have two buildings on their campus and will eventually have three.
"They're set to open now in summer making cables for power, equipment and electronics."
International uncertainties and the relative safety in the U.S. played a role in Admiral's first such venture in the United States.
"They figured that it was a safer bet to come to the border and establish operations closer to their end-users here, their markets," Pacheco said.
He added that he's also dealing with a couple of companies that are reshoring to the U.S. or establishing a satellite operation.
"The main reason is trade uncertainty, and the other reason is it's a better way to mitigate risk and control your supply chain," he said.
Risk isn't only about international relationships but about the COVID-19 pandemic as well.
"If your company is in China, and it's shut down because everybody's getting sick with COVID, and you depend on that component, that automotive part, then you are shut down also," Pacheco said.
---