Another icon of Downtown El Paso is open and raring to go after a years-long renovation.
The Hotel Paso del Norte, El Paso's largest hotel and one of it's most historic landmarks, reopened on Thursday after four years and millions of dollars in renovations. The Trost-designed hotel originally opened in 1912 and is now part of the Autograph Collection portfolio from Marriott.
"Once in a great while, you happen upon a place that captures time and everything that is good about life," said Carlos Sarmiento, general manager of the Hotel Paso del Norte, in a news release. "That's the feeling people experience at Hotel Paso del Norte.
"Here, everything that is good about life abounds: impeccable architecture, exquisite dining and drinks, friendly people and the comforts of luxurious amenities. It's not just an escape, it's a celebration of living."
A ribbon-cutting event is planned for Friday, Oct. 15, at the hotel, 10 Henry Trost Court (formerly 10 Sheldon Court).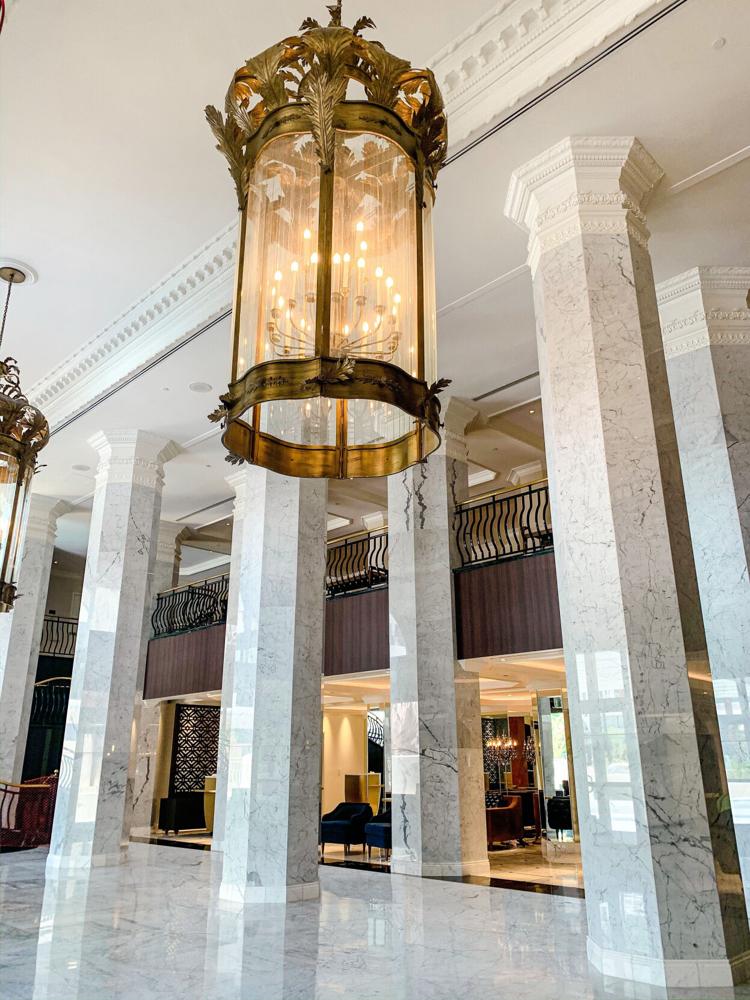 Under its former ownership, the hotel had deteriorated until tourism officials said they could no longer recommend it for use by conventions. A 2012 assessment of El Paso's convention tourism industry by Destination El Paso concluded the hotel, which is located across from the convention center, "not only fails to meet the baseline needs of El Paso's key convention targets, it has become a liability in regards to visitor experience." 
So, in 2016, when the Meyers Group acquired the 108-year-old hotel from Mexico-City based Grupo Empresarial Ángeles, Downtown business owners and investors, along with tourism and economic development officials, were elated.
The 351-room hotel features a 10th-story pool, cigar bar and preserved original features like the intricate Tiffany-style stained glass dome over the Dome Bar.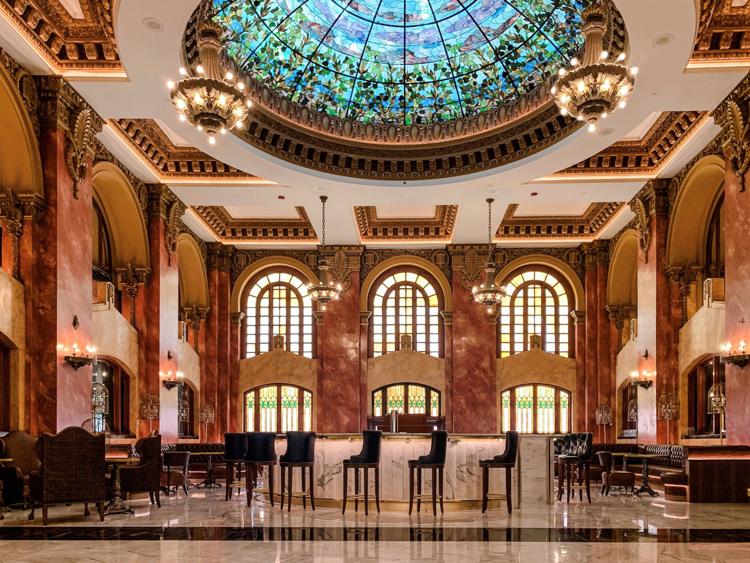 There are also food and drink options at the hotel, including the Sabor restaurant and 1700° Steak House.
Hotel Paso del Norte also features 33,000 square feet of meeting and event space, including private boardrooms, meeting rooms and ballrooms.
Reservations for the restaurants and hotel rooms can be made at HotelPDN.com.