Daniel Steadley, the former head of a once-popular health insurance-type plan in El Paso, has been indicted on 19 counts of fraud and arrested by the FBI after a protracted investigation involving state and federal agencies.
Gregg Sofer, the U.S. attorney for the Western District of Texas, and FBI Special Agent in Charge Luis Quesada announced the legal actions against Steadley on Nov. 5, the day of his arrest.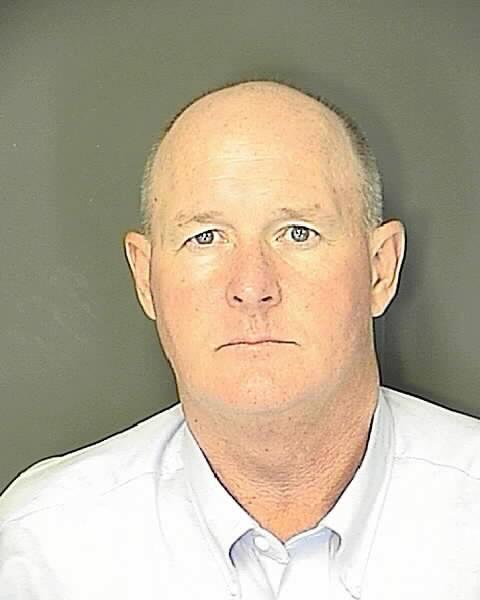 The following day Federal Magistrate Robert Castañeda set his bond at $50,000, and Steadley went free after posting a 10% cash deposit. If convicted, he faces up to 20 years in federal prison.
According to the Oct. 28 indictment, Steadley operated two companies from 2014 to 2018 that sold Unique MEC Healthcare Plans for as little as $99 a month to about 2,000 El Pasoans, and "stole approximately $1.5 million in premiums from unsuspecting victims during his scheme."
Unique advertised that the plans met the rigorous standards of the federal Affordable Care Act, which required uninsured Americans to pay expensive penalties if they didn't carry proper health insurance
Isaac Belbel, president of Five Points Benefit Plans, a health care company headquartered in Coronado Tower that has offices in multiple states, said he was surprised how long Steadley was in operation.
"He didn't have any licensing," Belbel said. "It was a completely fraudulent plan. He never had anything.
"I think what he did was he would go to the doctors and pay them in cash."
In December, El Paso Inc. reported that the FBI had sent letters to about 2,500 members of the Unique/Adiuvare Healthcare MEC Plan warning them that they may have been victims of fraud.
The letter advised them to fill out claims if they had gotten medical bills from physicians that the Unique plan had promised to pay while promising them that their plans complied with the Affordable Care Act.
The ACA, which became law in 2010 under former President Barack Obama, required Americans to carry "minimum essential coverage," often referred to as MEC, a designation that is easy to claim but hard to meet.
An imposing figure at 6 feet, 6 inches tall, Steadley falsely told prospective clients and others that he was a licensed attorney and a health care expert, according to the FBI.
In 2015, he was described in a special advertising section in El Paso's City Magazine as having "spent much of his time in Washington DC working for two presidents, Ronald Reagan and George H.W. Bush, and also worked for two U.S. Senators."
The FBI investigation into his operations became public in 2017 when agents raided the offices of Unique Healthcare, Mt. West Family Health Center and Blue Range Physician Management Services at 6151 Dew Drive off of North Mesa.
At the time, Unique Healthcare had some affiliation with Dr. Victor Villalobos and his Mount West Family Care Center. A former office worker told El Paso Inc. last year that Villalobos was unaware of any fraudulent activities.
---