After seven years as the head of El Paso's largest school district, Juan Cabrera's time as superintendent of EPISD may soon be coming to an end.
The El Paso Independent School District board of trustees is holding a special meeting Thursday. On the agenda is a "proposed voluntary separation agreement" for the superintendent.
The board is also set to discuss a proposal to appoint an interim superintendent at the meeting, which will be conducted by videoconference at 3:30 p.m. It can be accessed by Zoom or by phone, and the meeting link and number are listed on the agenda here.
---
Original story published Oct. 25:
Juan Cabrera, the superintendent of El Paso's largest school district, and Dori Fenenbock, a former board president of EPISD, deny the improprieties they're accused of in a California civil lawsuit.
That lawsuit seeks to recover the $5 million invested in a new Texas network of virtual charter schools started by Fenenbock, eSchool Prep. The investment was made by Sean McManus and Jason Schrock, who ran a huge network of online charter schools in California.
"I think it's unethical, and I think it's abusive," Fenenbock told El Paso Inc. "But they've trumped up these charges that I fraudulently induced them to the opportunity, which is just ridiculous.
"But it's because that's the only way that they can try to negate the contract and get the full investment clawed back to California."
Last year, one month after investing in Fenenbock's venture, McManus and Schrock were indicted for their alleged involvement in a massive charter school swindle that netted them $80 million in California education funds.
The 235-page indictment accuses 11 defendants of 67 crimes and never names Fenenbock or Cabrera.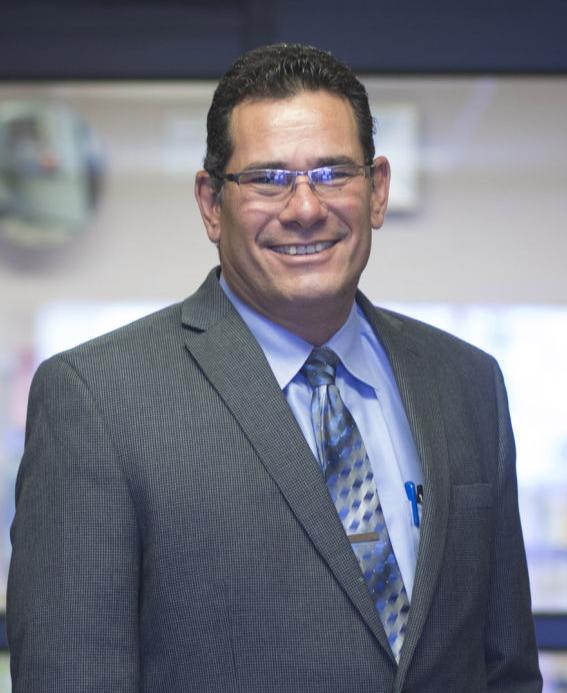 But El Paso Independent School District trustee Al Velarde said Cabrera does have some questions to answer about his work with Fenenbock, and that it won't be the first time the issue has arisen.
Cabrera's employment contract requires him to inform the board of any for-pay consulting arrangements he has or is considering.
Last year, Velarde said, school board members learned from news media reports that Cabrera was doing consulting work with Fenenbock and met with him about it.
"At the end of the day, our issue was whether he was compliant with this contract, and that's what we had looked into," Velarde said. "Back last year when this all surfaced, we conducted an audit and were not able to ascertain that he had gone beyond his contract."
"He was not making money from the venture," he said. "He's a consultant to Dori, who's his friend, and he's doing it as a friend. There was nothing beyond that and nothing found that could demonstrate that, in fact, it was not true.
"So at that point, we kind of let it go."
Now that Cabrera has been named in a lawsuit by the state of California, Velarde said, "We need to look into that. I'm hoping that it will be cleared up rather quickly.
"Obviously, the concern is whether he was truthful. Does he have ownership in this? We've got to find those answers."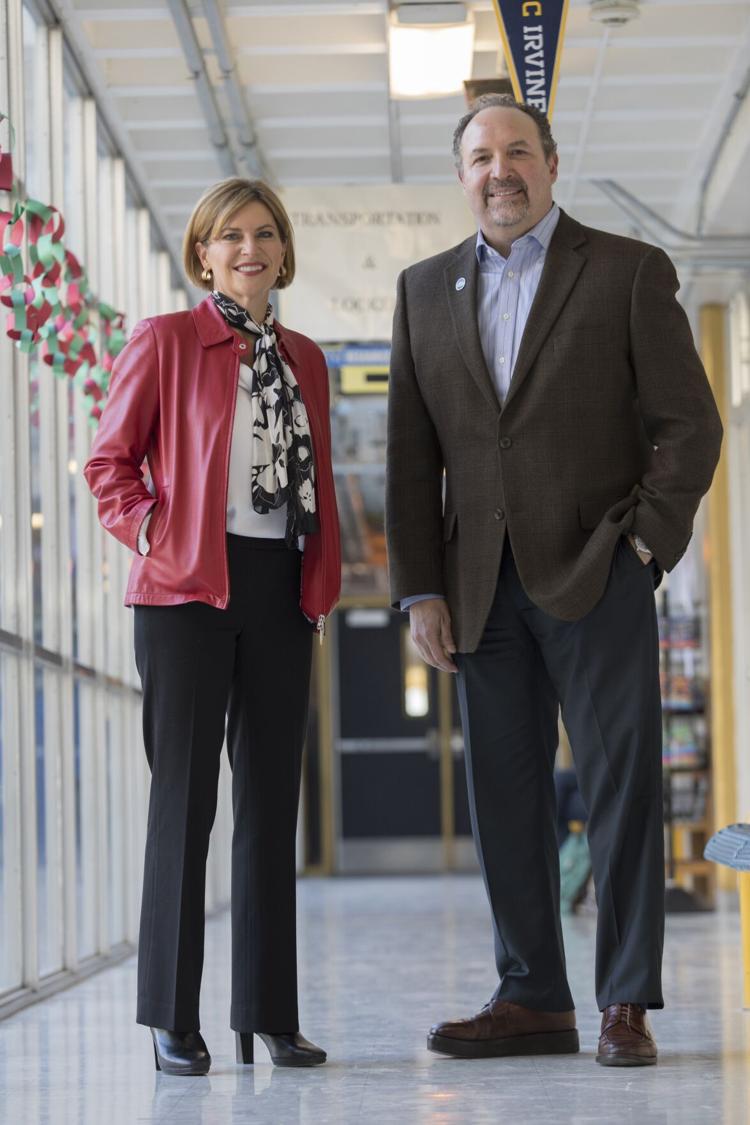 The lawsuit alleges that Cabrera was a shareholder of eSchool Inc., and that Fenenbock and Cabrera referred to themselves as the "co-founders" of the charter school venture during a presentation to McManus and Schrock in January 2019. The lawsuit also alleges that Cabrera had said he would step down as superintendent of EPISD.
Cabrera responded to El Paso Inc.'s written questions about the California suit and his work with Fenenbock.
"My contract with El Paso ISD requires approval of consulting activity for compensation," he said. "I am not consulting with eSchool. I act as an unpaid advisor using my experience as a corporate attorney and technology executive as I have done for other friends and family.
"So, no compensation and no title. I am available 24/7 for EPISD, but I also enjoy exploring areas of education innovation, as it allows me to expand my knowledge of the industry and bring that innovation to the students of EPISD."
And what about a meeting with the EPISD board?
"I have been in continual conversations with the board of trustees. It is my understanding that they will set a meeting for next week," Cabrera said.
Fenenbock was elected to the EPISD school board in 2015, and stepped down as board president two years later to run for Congress. She lost to Veronica Escobar, who now represents El Paso in the U.S. House.
In 2018, she began looking into starting a statewide virtual school network, Fenenbock said.
It may have seemed like a strange idea then, but not today when millions of students across the country are attending their classes remotely at home because of the COVID-19 pandemic.
"There are only six districts in Texas that have the authority to run a statewide full-time, online elementary, middle and high school virtual school in Texas," she said. "One of those operators was not operating in our school district, so I went to them, sold them on my vision for building and operating the school."
That was the Texarkana school district.
"Then, with that contract, I started looking for operating partners with experience and expertise in the area and for operating capital to just set up the business," she said.
Fenenbock settled on McManus and Schrock, who were running Academics, Arts and Action Charter Academy, doing business as A3 Education in California.
"They had incredible operational experience," Fenenbock said. "They were running 17 schools in three states and were serving about 60,000 kids.
"They bought into my vision of how I wanted to run my school, and they were attracted to the opportunity to be part of schools in Texas."
She said the contracts were signed and they bought in for $5 million in April 2019.
One month later, Fenenbock said, she learned that McManus, Schrock and nine others had been indicted for fraud, theft and an assortment of other charges related to their California operation.
Specifically, McManus and Schrock were accused of misappropriating $80 million in California education funds and with enrolling thousands of fake students.
Fenenbock said she then told McManus and Schrock to step down from the board of the company they had formed, eSchool Inc., and when they refused, she began working with a Texas attorney to separate herself and her company from the partners.
"In doing so, we got a professional appraisal and bought out their interest, based on the appraised value," she said.
That value was $483,000, she said, and that's what she returned to them.
But the state of California is challenging the division of eSchool Inc. and its conversion to a Texas corporation and is seeking the return of the full $5 million investment.
The lawsuit accuses Fenenbock of defrauding McManus and Schrock and alleges that Fenenbock and Cabrera agreed that Cabrera would resign as EPISD superintendent.
"The promise that Cabrera would resign as El Paso I.S.D. superintendent was material to McManus and Schrock because Cabrera's full-time efforts were necessary for the enterprise to succeed," the lawsuit stated, adding that Cabrera's credentials and expertise as EPISD superintendent were one of the "primary reasons" McManus and Schrock invested in eSchool Inc.
"The receiver is clearly trying to tie the nefarious activities of their schools in California with the investment they made in my school – and there is no connection," Fenenbock said, referring to McManus and Schrock. "They ran virtual schools in three other states.
"They had multiple investments in companies I knew of and friends of mine that had software development companies. There's been no tie to those monies and my school."
Asked how much is left of the $5 million, she said, "They money was intended for operating start-up and operating capital, and it was used for the purpose for which it was intended.
"We're now a year and a half later," she said. "I have nearly 40 employees. We're serving 2,000 students in Texas, and we're operating a terrific school."
Her statewide school, eSchool Prep, is affiliated with the Texarkana Independent School District in the northeastern corner of the state.
That district's website describes eSchool Prep as "an online public school program of Texarkana Independent School District serving students statewide in grades 5-11.
"eSchool Prep is tuition-free, giving parents and families the choice to access the curriculum and tools provided by K12 Inc. (NYSE: LRN), the nation's leading provider of proprietary K-12 curriculum and online education programs."
Fenenbock said there are students from all over the state attending eSchool Prep's classes.
"When we started this two years ago, no one knew much about virtual education," she said. "Most kids in Texas didn't have computers. But now, with COVID, everyone's talking about virtual and distance learning."
The California receiver, she said, has filed a malicious suit full of untrue allegations "to bring me to the table, collect money that I don't owe and to ruin my reputation and attempt to drag me through the mud in the process."
---