The folks at El Paso Water have been talking about leaving their headquarters building at Boeing Drive and Hawkins for a long time, and now it looks like the utility will be moving.
But they won't be going far. Plans tentatively call for the construction of a new and significantly larger building next door to the existing one.
"Construction will begin in April of 2023 and be concluded by December of 2024," Gilbert Trejo, the utility's chief technical officer said.
On Wednesday, the El Paso Public Service Board, which oversees El Paso Water and the city's stormwater utility, approved the tentative plans.
The price tag for the new building should be in the $37 million range, Trejo said, and will be paid for entirely by the utility from a combination of water, wastewater and stormwater charges. The utility, which has 800 employees, has outgrown its current building.
Several years ago, El Paso Water looked into moving Downtown. But the high cost and difficulty finding a suitable site quashed that idea and persuaded the utility to look at property it already owns next to the current headquarters and behind the Panda Express next door.
"We're looking preliminarily at what would be a two-story, maybe three-story building with one floor at this lower level and then a ground level at the same level as the Panda Express," Trejo said. "It's going to be recessed back there because we'll need the parking that we have now for the employees."
As for the four-story building El Paso Water has called home for about 25 years, Trejo said the utility has the option of repurposing it, leasing it or selling it, but that property comes with parking that the utility needs.
"I can just tell you that the parking space, we need it for our employees as well, and to try and fit two office buildings on that site, the parking just wouldn't be there," he said.
Asked about the schedule, Trejo said the designs should be wrapped up by the end of next year.
"The timetable we're on is 30 months from the time the contract is executed to the time that the contractor has completed the project," he said, starting in April 2023 and ending in December 2024.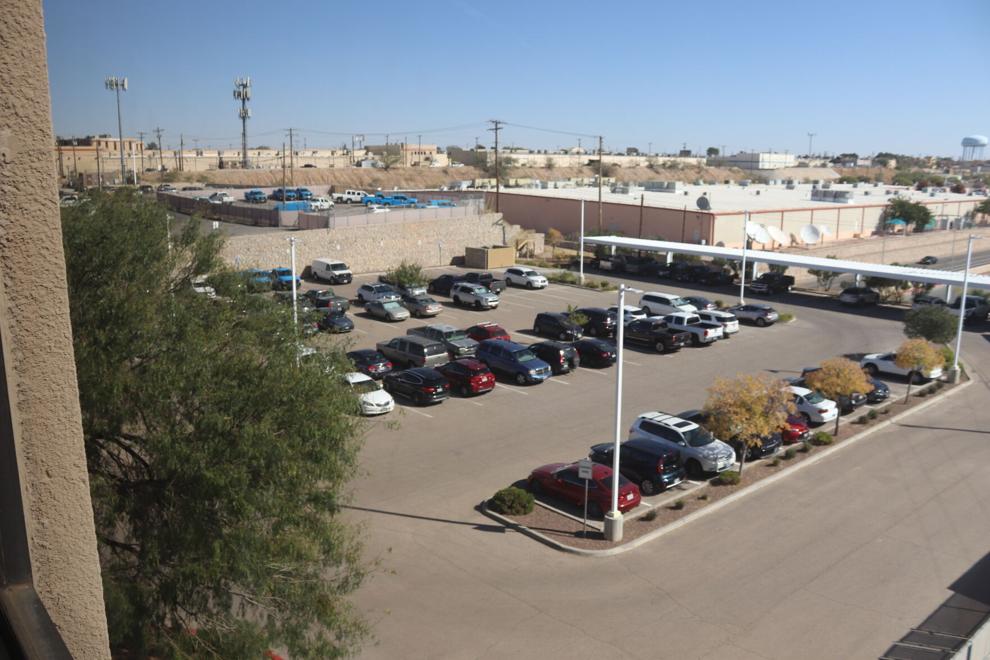 While the building the utility now owns occupies about 40,000 square feet, the new building will be about 75,000 square feet, and the work will be done under a constructor manager at risk contract, or CMAR.
"With a CMAR, the contractor is actually hired about a third of the way into the design, and then jointly the designer and the contractor work together to finish the design, to get through a lot of the constructability issues that could be discovered in construction," Trejo said. "They'll work it out in the design phase because then you have the contractor really thinking through how to construct something versus just putting it lines on paper."
---