El Paso Water has always been known for looking decades down the road when it comes to planning for the city's future water needs.
Keeping up that reputation, the city's water utility has been planning and preparing for the time – around 2050 – when El Paso will have to import water from outside of El Paso County.
That's because they know the city's traditional water sources – the Hueco and Mesilla Valley aquifers under the city and the increasingly unreliable Rio Grande – won't meet the needs of a city heading for a population of 1 million people.
They knew that before "climate change" became a term that everyone understood.
Toward that end, El Paso Water has acquired water-rich ranches covering 102,000 acres in El Paso, Hudspeth, Presidio, Jeff Davis and Culbertson counties and 868 acres in New Mexico since El Paso's big water scare in 1991.
That was when the Rio Grande – traditionally good for half of El Paso's annual water needs – went dry that spring and summer, leading to emergency water restrictions in El Paso.
The city's even-odd address watering days and time restrictions on watering have been in effect since then.
Starting in 2014, El Paso also began buying farmland in the Dell Valley, 90 miles to the east, and has bought up just about all the farmland that owners were willing to sell. The utility's long-range water ranch plan is expected to cost as much as $600 million.
In most cases, the farmers sold their land then leased it back from El Paso Water at low lease rates and continued farming. El Paso doesn't plan to begin importation for 30 to 40 years or so. Even then farming will probably continue.
Other owners, like the Jack Lynch family, walked away rich after the utility bought his 26,470-acre ranch for $50 million in 2016.
Commercial farming operators came in, leased the fields and kept up production because the water and the land are too good not to.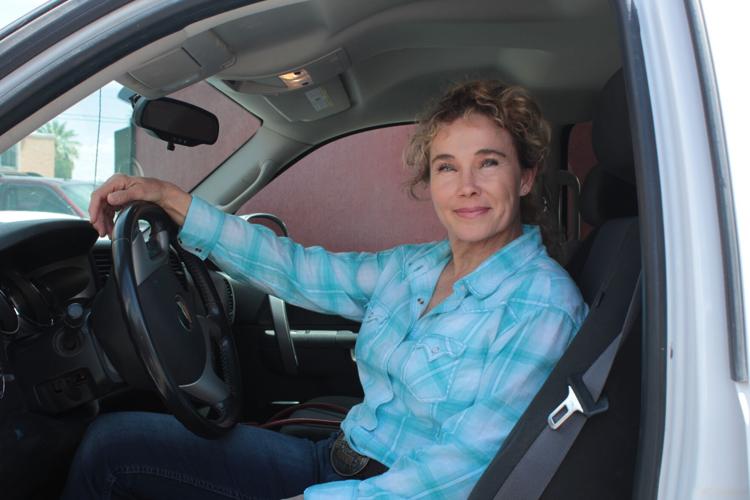 Asked if people in the Dell Valley were angry or afraid of what the city of El Paso might do, Laura Lynch, the daughter of Jack Lynch, said no.
"I have to say, I don't think there's any apprehension because the El Paso water utility has been totally supportive of the farming and agricultural community out here," she said. "They have facilitated long leases because they are promoting the farming aspect of this valley."
Jay Hill, who heads Dell Valley Ranch Management and Wholesome Valley Farms, took over the operation of the former Lynch property through the utility but said he doesn't want to be viewed as a "big corporate monster."
Rather, he wants to be seen as someone interested in keeping Dell City and the rural lifestyle going out there.
Dell City has seen better days, and its population has steadily declined from about 413 in 2000 to 365 in 2010 to about 279 today.
"We're investing as much as we can here," Hill said. "Dell City is our home now. I've got two young children, and I want them to go to school and graduate in Dell City.
"I've got a bunch of amazing employees, some who have grown up in Dell City, and we've got transplants coming in. So we've got to invest on the farm side, even though we're just a tenant."
John Balliew, who's been president and CEO of El Paso Water since 2013, said it will be at least two decades before the utility constructs a water pipeline from the water ranches to the south into Dell Valley.
There, a water treatment plant will clean up the water and pipe it on to El Paso.
Hill said the Hudspeth County Underground Water Conservation District has sustainable restrictions on water use and exportation out of the county that would prevent El Paso from exploiting the aquifers.
"We farm on a limited allocation right now. As farmers can utilize three acre feet," he said, adding that it's plenty because they use drip irrigation to grow cotton, alfalfa, grapes and other produce when they can.
But decades before water importation begins, El Paso Water should have its most ambitious project to date up and running – a treatment plant that will purify water from homes and businesses and put it right back in the city water lines.
Technically, it's known as direct reuse. Jokingly, it's called toilet to tap.
The utility's planning for the Advanced Water Purification Facility, which would produce about 10 million gallons of water a day, began in 2014.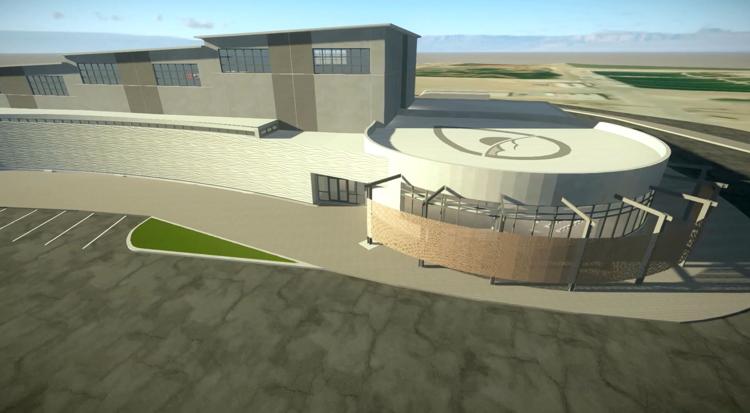 The utility expected to begin construction in 2017, but Balliew said the drought conditions around the country led to increased competition for funding, which has slowed things down.
The project's scientific and regulatory demands also got harder.
"There is a spectrum when it comes to reclaimed water projects," Balliew said. "If you have a big lake that you can put wastewater in and then take water out for treatment, and you have dilution, that's relatively commonplace.
"What separates us from all those other ones is that we don't have any other sorts of water to dilute. We're going to take the wastewater, treat it to drinking water quality and put it directly in a potable system."
It's direct reuse versus indirect reuse, and from a regulatory standpoint, there's a big difference between the two.
"The main problem is that we are passing through unchartered regulatory territory," Balliew said. "The state of Texas has not permitted anything of this nature before.
"And so, we had to do a lot of preliminary work and a lot of coordination with the Texas Commission on Environmental Quality."
The utility recently secured a $3.5 million design grant and is spreading out the process to allow more time for more grant funding to ease the impact of a $95 million plant on El Paso ratepayers, he said.
"We want to do it right, and we also want to make sure that we get as much funding as we're eligible to get," he said. "We're going to be finishing up the design in 2021, and we're going to go ahead and not wait for further funding."
The 10 million gallons of water a day that the Advanced Water Treatment Plant will produce is a relatively small amount compared with the utility's other treatment plants, but it is a very important 10 million gallons, Balliew said.
Six years ago, it was Rick Bonart, then a member of the Public Service Board that oversees the water utility, who did the math and concluded that the 10 million gallons of recycled water would make El Paso self-sufficient in a year with no river water.
"That's correct," Balliew said. "I think that's an accurate term. We could operate and meet the demands of our customers without any water coming out of the Rio Grande."
For years, the water allotted to the city of El Paso from the river was enough to meet 50% of the city's needs.
But, in recent years, the river has become less reliable because of the irregular winter snowfall in the mountains of southern Colorado and Northern Mexico.
The worrisome result of what some call climate change has been less runoff into the Rio Grande and less water arriving and stored each spring in Elephant Butte Lake for farmers, Mexico and El Paso.
That is the gap Balliew wants to bridge until importation begins.
---