A prominent El Paso family doctor could be facing an investigation by the state's medical board related to a complaint filed by a former mayoral candidate.
The circumstances surrounding the death of David Saucedo's 3-year-old daughter, Ivanna, a year ago at El Paso Children's Hospital prompted the businessman to file a complaint against Dr. Roberto Canales with the Texas Medical Board, which licenses and regulates physicians.
He also filed a wrongful death lawsuit that names, Canales, El Paso Children's Hospital and Dr. Rodolfo Fierro-Stevens.
In a letter obtained by El Paso Inc., the Texas Medical Board states it has initiated an investigation to determine whether a violation of the Medical Practice Act occurred in relation to the complaint.
The lawsuit and complaint have also brought to light recent moves by El Paso Children's to forge an exclusive agreement with Dr. Canales' physician group for its pediatric intensive care unit, or PICU. The move would have effectively excluded Texas Tech physicians from its PICU and has frayed the years-long relationship between the health sciences center and El Paso Children's.
The letter from the Texas Medical Board is addressed to Saucedo, who shared it with El Paso Inc., saying he has no further comment. A spokesperson for the board said in an email that the TMB cannot confirm complaints or investigations because they are statutorily confidential.
El Paso Inc. was also given a copy of Saucedo's notarized complaint against Canales.
The spokesperson said that if the Texas Medical Board decides to take action, that information would become public and is published in the physician's profile and in news releases.
The letter is dated May 7, 2020, about a month after Saucedo filed his complaint against Canales. Saucedo filed the wrongful death lawsuit against Canales and El Paso Children's in August.
In the lawsuit, Canales and El Paso Children's are listed as being represented by the law firm Ray Peña McChristian. The firm did not respond to a request for comment from El Paso Inc.
In a statement provided by an El Paso Children's spokesperson, the hospital said it cannot comment on any legal case or licensing board matter.
"El Paso Children's Hospital is focused on providing high quality outcomes for the most vulnerable patients in El Paso and the surrounding community," it states. "Our No. 1 goal is to provide high quality care to all our patients."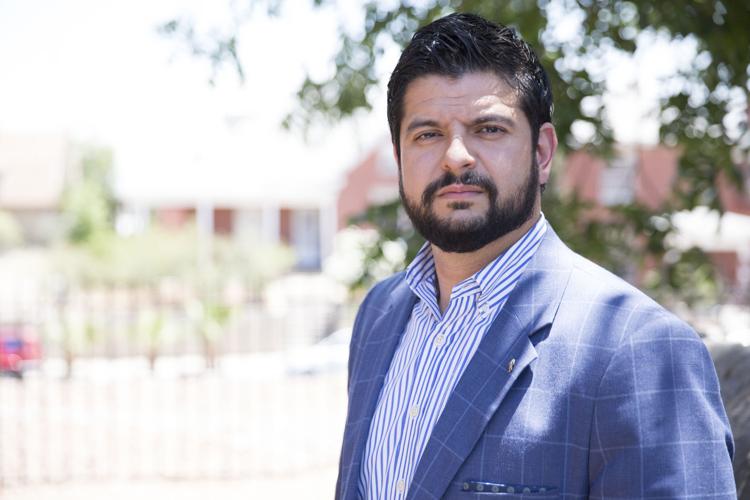 On April 3, Saucedo filed the complaint with the TMB. He and his wife, Mariana Terrazas Saucedo, allege that Canales was responsible for the death of their daughter on Sept. 2, 2019, at El Paso Children's Hospital.
According to the complaint, Ivanna had hydrocephalus and was receiving care from Canales. On Aug. 29, 2019, Ivanna began vomiting and showing signs of illness related to her condition, and Saucedo and his wife took her to a 5:20 p.m. appointment that day with Canales.
At 8:24 p.m., the complaint alleges, Canales instructed Saucedo to take Ivanna to El Paso Children's, and said he would meet the family at the hospital "in short order."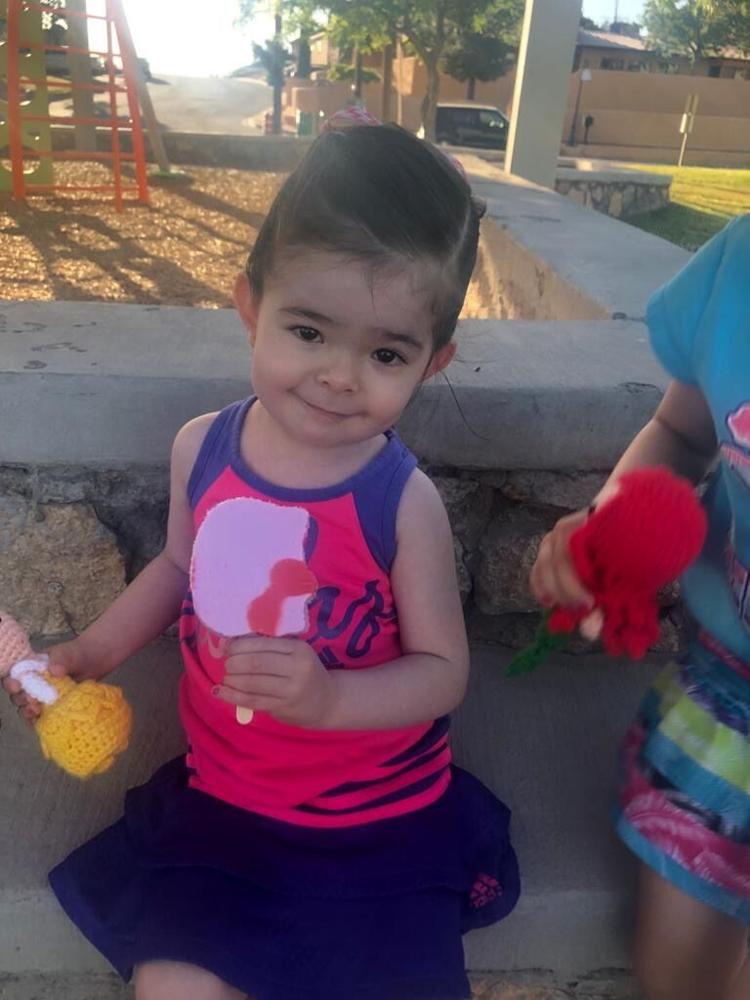 The family checked in at the emergency room at 9 p.m., and an hour later a nurse instructed them to go to a different part of the hospital, on the ninth floor.
In the complaint, Saucedo alleges the nurse did not offer an explanation for why they were being moved from the emergency room, and Ivanna's condition continued to worsen.
Saucedo alleges that Canales did not show up to El Paso Children's that night, did not call to inform them of a plan for how Ivanna would be treated and that "not a single doctor came in to evaluate Ivanna's condition."
At 5:11 a.m. the following morning, Saucedo alleges that he pleaded with a nurse, asking why Ivanna had not been seen by a doctor, and that the nurse stated, "If something was truly wrong, a doctor would have certainly shown up by now."
According to the complaint, Ivanna's condition continued to worsen and she began to lose consciousness, and at around 8:15 a.m. Saucedo pressed the emergency call button, but alleges that nobody came. Ivanna then went into cardiac arrest.
"The rapid response code was the first time Ivanna had been seen by any doctor at El Paso Children's since her arrival. She remained on the ventilator for three days, but was later declared 'brain dead,'" Saucedo alleges.
Ivanna was pronounced dead on Sept. 2, 2019. According to the complaint, a CT scan revealed Ivanna had a shunt malfunction and died due to too much fluid in her brain, something Saucedo alleges was correctable if treated in a timely fashion.
In the complaint, Saucedo asks that the Texas Medical Board revoke Canales' medical license.
When El Paso Children's opened on Valentine's Day in 2012, it fulfilled the longtime dream of many community leaders.
El Paso would shed its label as the largest city in the United States without an independent acute-care children's hospital. It would also attract more pediatric specialists to the region, where there is an acute shortage of health care providers.
The hospital would work closely with Texas Tech, providing a home for its students, residents and faculty and form the core of the budding Medical Center of the Americas campus.
But the hospital was rocked by budget trouble and a parade of CEOs. The hospital emerged from a seven-month bankruptcy in May 2016.
Cindy Stout was named CEO in September 2017 – the nonprofit's sixth chief executive. She came from University Medical Center where she had been the chief nursing officer.
El Paso Children's recent fallout with Texas Tech, which left the university scrambling to preserve a place for its faculty and residents to work and train, can be traced back to July 30.
In an interview last week, Dr. Richard Lange, president of Texas Tech University Health Sciences Center El Paso, said he was surprised that Thursday to receive a notice from El Paso Children's. The hospital would be forging an exclusive relationship with the Canales' physician group.
"I would be less than honest if I didn't say (our relationship with El Paso Children's) was strained," Lange said.
Texas Tech's agreement, set to end Oct. 31, allowed Texas Tech and Canales Group physicians to work at the pediatric intensive care unit, or PICU, at El Paso Children's, according to Lange and two other people familiar with the agreement.
El Paso Children's new arrangement with Canales and his group would effectively prevent Texas Tech physicians from working in the PICU. That would mean Texas Tech residents could no longer do their rotations there since they have to be supervised by faculty.
Right now, Texas Tech has about 35 pediatric residents, according to the university.
"It was a surprise, but we encouraged them to reconsider, both for the teaching purposes and clinical care purposes," Lange said in an interview with El Paso Inc. on Wednesday.
And apparently the El Paso Children's board did reconsider.
A day after the interview, on Thursday, Texas Tech received a brief letter from El Paso Children's CEO Cindy Stout announcing that Canales' group – and, significantly, Texas Tech – would both continue to provide services at the hospital.
The letter, viewed by El Paso Inc., says "El Paso Children's Hospital affirms its commitment to working with both Texas Tech Physicians El Paso and Roberto Canales MD PA."
"Having the opportunity to think about that and weigh what the options were – I want to give them credit for that – I believe they arrived at the conclusion that best serves the entire community," Lange said.
Asked to comment on Saucedo's allegations Lange said, "I have no first-hand knowledge of any of the facts."
He added that it's important to let the process play out in court and for El Paso Children's and Canales to have an opportunity to respond to the allegations.
---