In Texas and other states across America, it's been the summer of delta.
An ongoing flare-up in COVID-19 cases fueled by the highly contagious delta variant has led to a surge in infections. Last week, hospitalizations in Texas hovered just below the pandemic's winter peak.
The pandemic has proven unpredictable, but El Paso County has not seen hospitalizations spike this summer. They have increased, from 48 hospitalizations on June 21 to 127 Friday, city data show. But that's well below the peak of 1,148 hospitalizations last November.
Nico Tejeda, the group chief executive of The Hospitals of Providence, sat down with El Paso Inc. last week and gave his thoughts on that question and others as the world enters the 18th month of the novel coronavirus pandemic.
Q: Over the past year and a half, we've had the arrival of COVID to El Paso, COVID surges, COVID lulls, mask mandates and closures, the rollout of vaccines and plenty of other drama. Where are we now? What's the pandemic headline?
It depends on if you're discussing the nation or El Paso.
The headline is that the community is benefiting from all the hard work that was done during the local vaccination effort and all the discipline that continues to go on with masking and all of those things. They have made a difference.
That being said, there are still challenges. Because of COVID nationally, staffing is short in El Paso. That is an indirect result of the pandemic because nurses here are needed elsewhere and paid to go help those communities – much like nurses from other communities came here when cases surged. Any hospital across the country is facing a staffing challenge.
Hospitals across El Paso are almost at capacity with staffed beds, whether that's intensive care beds or regular beds.
Q: Where do the numbers stand?
It's a moving number. Every day it's different because it's not driven by COVID. Some days people are sick and some days there are more surgeries. Any given day the majority of staffed beds in El Paso are full.
Q: What impact does that have?
Every day you have to determine how many beds are available, and that can influence if you can do a surgery today or tomorrow. You don't cancel a surgery; you just determine if you can do it today or if it can wait. You have to determine if you can accept a transfer. These are decisions you have to make every day because we are at capacity.
Q: What's bringing people to the hospital? Is there one or two major issues you're seeing a lot of?
There is not one. We are seeing everyday stuff – a mixture of things. It's not flu yet. Sometimes it's people coming back to receive the care they have been delaying – a lot of surgeries. And, of course, we're seeing more pediatric emergency visits as kids are back at school and get sick. Fortunately, we are not seeing many children hospitalized because of COVID.
Q: What are you doing to address the staffing shortage?
We do a number of things. Compensation is a huge piece. We want to do everything we can to ensure the staff here are compensated appropriately. 
We want to do our best to recruit back staff that have left the community – tell them we are eager to have them back. But the longer-term solution is continuing to work with local nursing schools and trade schools so we continue to train talent in El Paso to work in El Paso.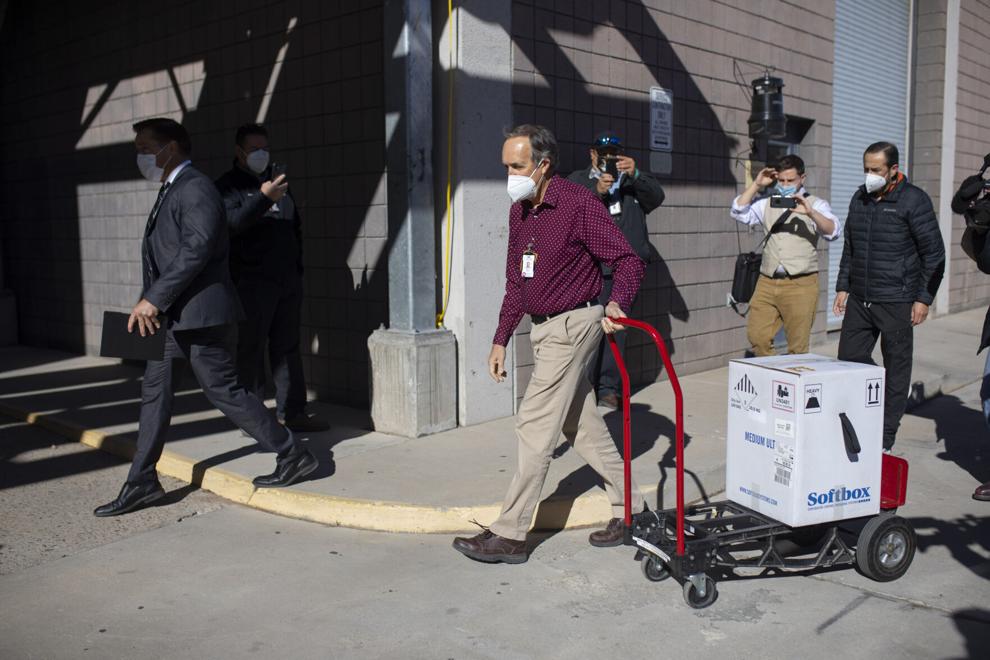 Q: So far, 74% of those eligible to receive the COVID-19 vaccine in El Paso are fully vaccinated. That's significantly higher than most everywhere else in Texas. The state stands at 58% overall. What impact is that having in El Paso?
It cannot be overstated the impact of vaccination performance. It cannot be – not just overall but when you drill down and look at the 65 plus group. That's the population most likely to be hospitalized and die from COVID. 
Q: Nearly 90% of those over 65 are fully vaccinated.
Having had that vaccination success, we no longer are at as much risk as other communities that are less vaccinated.
Q: Texas has seen a surge in COVID-19 hospitalizations this summer. Has El Paso seen an uptick?
We've seen a slight increase in COVID hospitalizations over the last two months, but it has leveled off, both in terms of new cases and hospitalizations. In The Hospitals of Providence, we've been in the 50s consistently for a month now. Today, we have no COVID pediatric patients.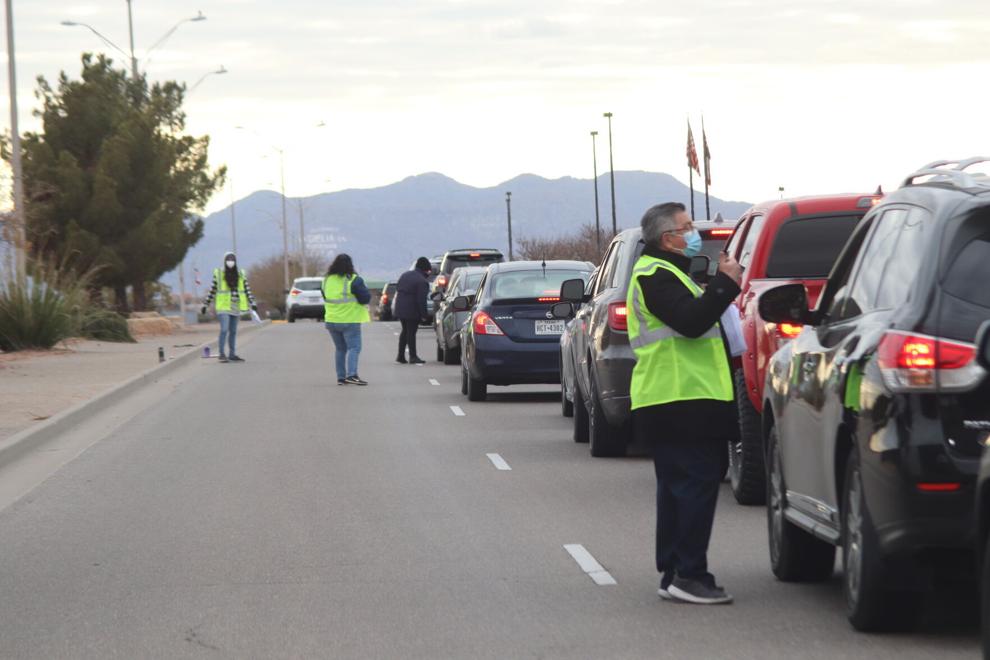 Q: Why are so many vaccinated in El Paso compared to other places?
There's something to be learned not just for us in the future but for communities across the nation.
First, we have to remember that El Paso is a small big city. You'd be hard-pressed to find someone in El Paso who didn't know someone who was very ill or passed away during our COVID surge. That was one strong motivating factor for people to get vaccinated.
Two, you have a culture here that is driven in many ways by trust because of family and close friends but also a trust of the medical system and their providers. 
Three, we benefited from having a shared common message among our elected leaders. There was universal agreement that vaccinations are good and we should do that as a community. We rallied around that. We had a strong public-private partnership between The Hospitals of Providence, UMC, the city and the county. That really helped ensure that all parts of the community were reached.
And, finally, we had exceptional support from throughout Texas for our surge and for the vaccination efforts. We were given strong attention at the state level.
In the last two weeks, I met with an individual for a half hour at the urging of his parents to try to convince him to get the vaccine. And in the past week my sister, in a different city, chose to get her vaccination. These discussions still need to happen.
Q: According to El Paso County data and focus groups conducted by the Paso del Norte Health Foundation, the demographic group that is among the least vaccinated is men aged 18 to 50. What did you tell the young man?
You first have to respect that they are making an informed decision. They may have data sources I disagree with, but in their own mind, they believe they are making a good decision. You don't mock them or question their motives. They probably want what's best for them and their families. Start there. Then you ask the simple question: Why not?
In this case, this individual was concerned about the impact on reproductive means in the future. Then you ask: What data do you have that supports that decision? Well, I saw this on TikTok and another social media platform. At that point, you provide alternative sources, which could be any number of clinical research studies and you help explain it to them. Sometimes it will work; sometimes it won't.
For others, it might be explaining how you might not get vaccinated for yourself but do it to help keep mom and dad safe.
This morning I had a board meeting for Providence Children's Hospital, and we talked about the psychological impact on children from being at home during the pandemic. Those who are wondering if they should become vaccinated, they should consider that. 
If people aren't vaccinated and we continue to have surges that shut down in-person school and businesses, beyond the physical impact of that, the psychological impact to our kids is massive. I wish people would consider that – there are long-lasting implications of their decision whether to be vaccinated.
We need to continue to increase community awareness about monoclonal antibody therapy. The Hospitals of Providence is the provider in El Paso for that service. It's for people who are recently diagnosed but not that sick. This therapy can truly help them.
Q: If I'm not feeling too sick and recently diagnosed, my first thought isn't necessarily to go to my doctor or hospital and ask for a treatment I may have never heard of.
That's where we've got to increase awareness. Absolutely.