Northeast city Rep. Sam Morgan faces three opponents in the Nov. 3 El Paso City Council elections, but the race looked even more crowded a few weeks ago, because there were three more District 4 candidates in the running.
Two of their names never made it to the ballot, however, because they had voter registration problems. The third, 23-year-old Shawn Nixon, is on the ballot but was arrested and charged with funding his campaign with bad checks.
The remaining challengers are Dorothy "Sissy" Byrd, 63, who works for a home health agency and is an active Democrat; Wesley Lawrence, a 24-year-old college student and Joe Molinar, a 60-year-old real estate agent.
Election Day is Nov. 3, and early voting, which is underway, runs through Friday, Oct. 30.
Morgan served 21 years as an enlisted man and officer in the U.S. Army Special Forces and retired at the rank of major in 2006. He went on to obtain a doctorate and became a graduate school adjunct professor and then academic director at Webster University's Fort Bliss campus.
He also started a business, El Paso Concealed Carry, a firearms training school. In 2017, Morgan won the Northeast seat on the El Paso City Council.
"I'm running for another term because the good folks of the Northeast asked me to run again," Morgan said. "They were pleased with the work that I've done."
However, Morgan faces criminal charges arising from a domestic violence incident involving his wife in October 2019 that would be an obstacle to any officeholder's reelection.
The events at the couple's home that night resulted in the district attorney's office filing charges against Morgan for aggravated assault with a deadly weapon, a second degree felony, and assault causing bodily injury, a Class A misdemeanor.
He was subsequently indicted on those charges and entered a not guilty plea.
Those charges still stand despite his wife's request for the dismissal of the charges in an affidavit of nonprosecution filed with the court in January.
"I want to advise the Court and the District Attorney that I do not wish to pursue charges against Samuel Warren Morgan," her affidavit states.
El Paso County District Attorney Jaime Esparza has for years maintained a policy against the dismissal of charges arising from domestic violence even when the other party requests it, as Janel Morgan has done.
Court records show Morgan is free on $18,000 bond and under court orders not to come within 200 feet of his wife, not to possess a firearm or drink alcohol.
His trial is set for Feb. 26, 2021, according to the district attorney's office.
Asked about the status of the case and to discuss his constituents' response to the events that led to his arrest last October, Morgan said, "No, I'm not discussing that. Thank you."
But he did want to talk about his accomplishments since being elected in 2017.
"We completed over 96 neighborhood street resurfacings, as well as work on McCombs, John Cunningham and Martin Luther King Boulevard," he said. "And I was also able to get rid of that eyesore called Cohen Stadium."
That site has been made over into a water park, though El Pasoans haven't been able to use it because of COVID-19 restrictions.
Morgan said he also had a hand in bringing the city's new police headquarters to a spot near the Cohen site and was able to negotiate $25 million in federal grant money that's going to build the long-needed Angora Loop to connect two areas of Northeast El Paso.
"So everything that I promised to the voters I was able to deliver in my first term," he said. "And I know I'm the best person to continue the work that's been started.
"My big focus is going to be on Northeast small business, helping them to understand the resources that are available to them through the county, through the city and how they can partner with larger businesses."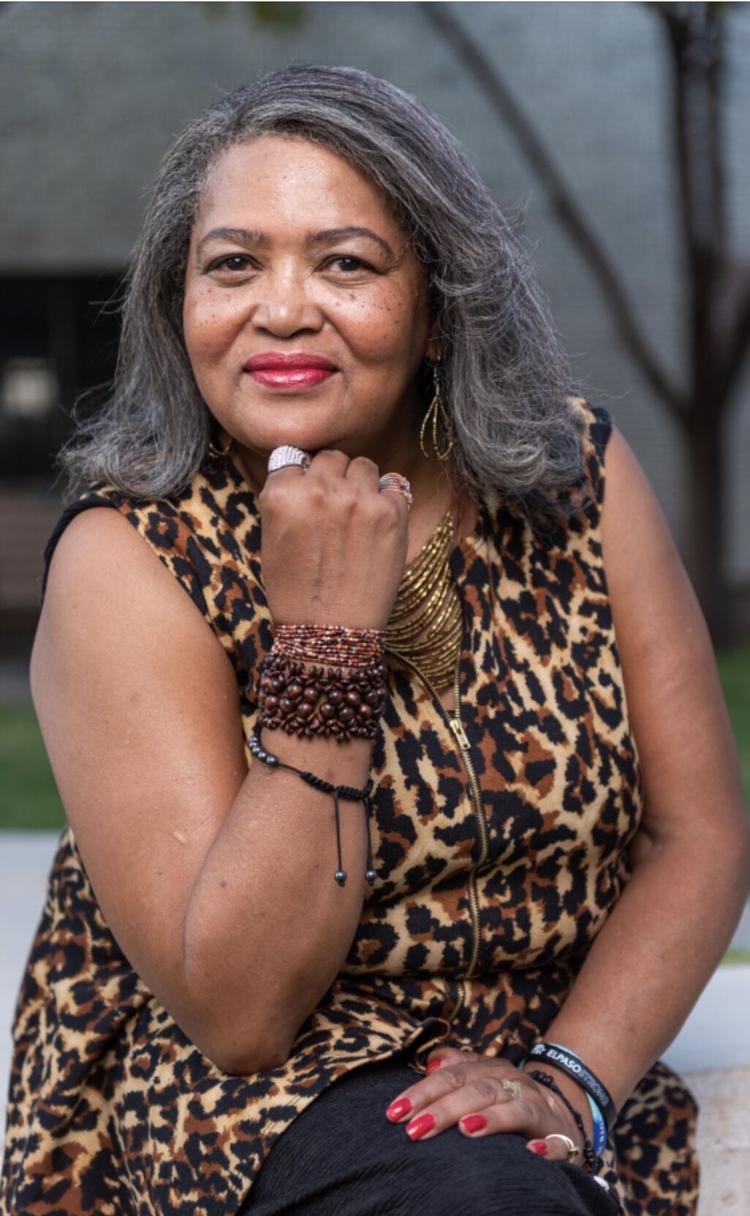 Sissy Byrd has a regular full-time job handling insurance verifications for a home health agency. She is also a Democratic precinct chair and the first female chair of the Black El Paso Democrats – a position she's held for the last five years.
Highly active in the community, Byrd is also in the halls of fame of the El Paso Commission for Women, the Senior Corps of Older El Pasoans and the El Paso Democratic Party.
"All that has been pretty amazing for me, and I was wondering what 2020 was going to bring – and it brought the pandemic," she said. "It made me realize that I'm going to run for the El Paso City Council now.
"I don't believe the incumbent will get reelected because it's like he left our community behind. It's like he got elected and forgot about a lot of us."
Among the things she said she'd bring to the office and to City Council meetings are questions that she doesn't think are being asked by council members.
"I think all contracts that go before council need a presentation so council members understand what they're voting for because they're voting on things that will affect their neighborhoods and the whole of El Paso," she said.
While Morgan is proud to have had a hand in bringing the police headquarters to a location near the Cohen redevelopment, Byrd wonders about the advantages of that and why she didn't hear about it.
She also has questions about the employment contracts of City Manager Tommy Gonzalez and City Attorney Karla Nieman and the raise Gonzalez received last year based on evaluations by council members that were never made public – only the mayor's were.
"I found out later that some of the council members didn't even read his contract before they voted on it," she said. "And why is it that only the mayor's evaluations were released?"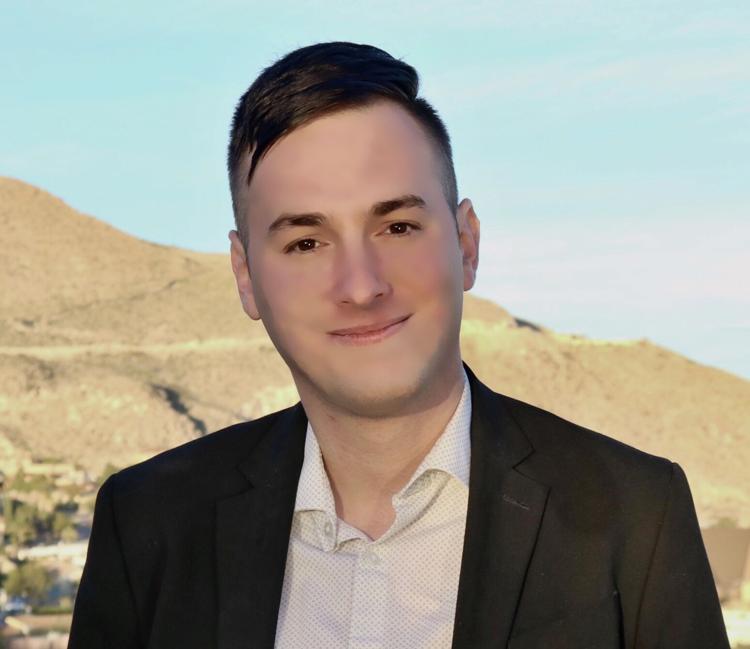 Wesley Lawrence, at 24, would likely be the youngest El Paso city representative in history if he's elected. El Paso attorney Jim Scherr still holds that record.
Lawrence, an El Paso Community College student, said he was recently hired by 2911 West, a digital footprint agency that liked his candidate webpage so much that they hired him to help them find new clients and expand their social media presence.
"The reason I decided to run for office is because the rich keep getting richer and the poor keep getting poorer," he said. "I look at the arena project, which is an example of gentrification that has left a lot of El Pasoans wondering what's next.
"I look at exorbitant tax increase after tax increase that every El Pasoan is faced with because their city cannot understand that they have to stop the use of certificates of obligation – or non-voter-approved debt."
Big tax incentive packages for economic development projects tend to go to only a couple of corporations in town, leaving out small businesses and the average El Pasoan, he said.
"I think our city should do a lot more for small businesses because they are the heart and soul of this city," Lawrence said. "They employ 68% of our economy, but they're constantly ignored.
"I look at the city manager, who constantly and time and time again oversteps his role. I think it's time that the people of El Paso elect someone who will hold the city manager accountable."
City Manager Tommy Gonzalez's employment contract with the city should be available to the public along with evaluations by City Council, he said.
"So we have a lot of work that needs to be done," Lawrence said. "I want to make sure that our city's transparent and that our city should be posting how city representatives vote every week."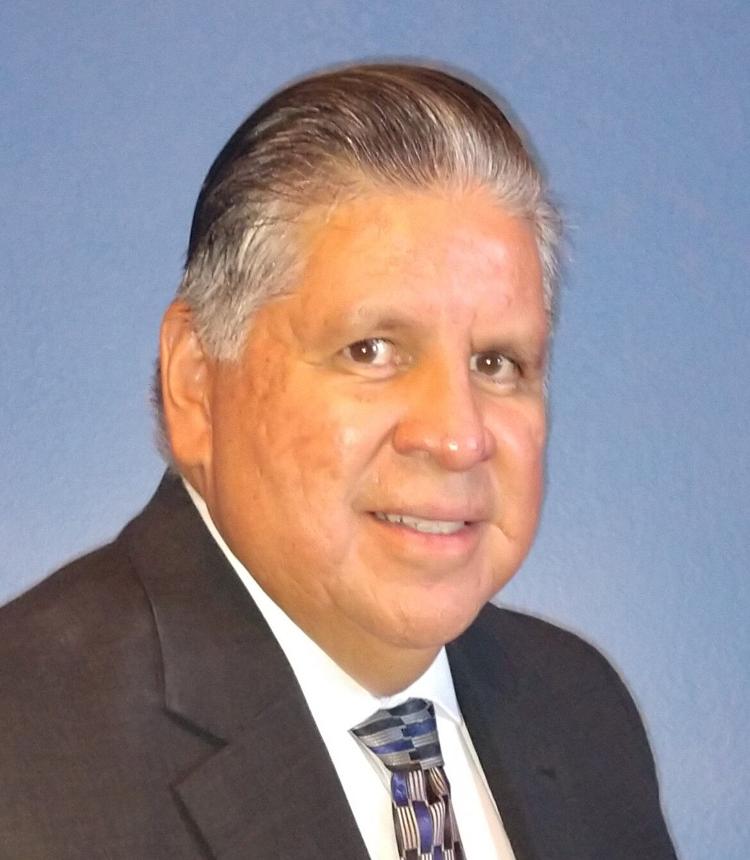 Joe Molinar, a retired police lieutenant and former Marine who's lived in the Northeast for more than 50 years, has been endorsed by the Greater El Paso Association of Realtors and the Combined Law Enforcement Association of Texas.
He says he's running because he loves that part of town – and because of what he sees as a lack of transparency on the part of City Council.
"It's like they talk about things out in the open, and then they go to executive (closed door) session. They come back, and they vote, but a lot of these members of City Council just changed their mind.
"They do something totally different."
He said he's gone to Rep. Morgan's community meetings to ask questions and found it to be an unsatisfying experience.
"It's like they give you a song and dance and they never really answer the questions."
He said the same thing happens when he calls Morgan's City Hall office.
"They answer, 'We'll get back to you.' But they don't get back to you," he said. "So you send an email and you can wait days before you hear something.
"They say, 'We'll get back to you.' But they won't."
Asked about Morgan's apparent accomplishments, Molinar said. "Well, OK, let's just be very blunt. Yes, he has done some things for the Northeast. But, once again, I'm going to say his methods are the problem."
Molinar cited the failure of the Great Wolf Lodge deal with the city, and criticized the part of the deal that, he said, put thousands of Northeast acres of property in the hands of Paul Foster, one of El Paso's best known philanthropists and developers, for a fraction of its value.
"They're catering to big developers and billionaires now, so their methods are not great," he said. "Then there's the issuance of certificates of obligation for quality-of-life projects. It has got to stop."
Molinar, like just about all of the challengers in this year's City Council elections, opposes the Downtown arena project and the demolition of the Duranguito neighborhood.
"The reason why I don't support building the sports arena is that thing has cost so much money, and it's going to continue costing us taxpayers," he said. "Once again, we're catering to the big developers."
Shawn Nixon could not be reached for comment.
---