Rate cases between cities and utility providers are always a cat and mouse game, but things got testy Wednesday night before the El Paso City Council rejected the $42 million or 7.4% overall increase that El Paso Electric is requesting.
The unanimous rejection came after a 90-minute discussion, more of a debate really, with utility officials that included El Paso Electric's new CEO, Kelly Tomblin.
The rejection was a formality that now allows the two sides to try to negotiate an agreement in private, which is how the last four rate cases involving El Paso Electric have been settled over the years.
El Paso Electric is seeking a 13.4% or $11.76 increase on the average residential bill, while proposing a $5 to $6 reduction in rates for certain residential and small commercial customers. The company also promises to install more charging stations for electric vehicles around the city.
Among the public protests called in was V.J. Smith's on behalf of Western Refining and its 400 employees in El Paso as one of the utility's largest ratepayers. Smith said the increase would cost the refinery $2.2 million a year and represent an increase of more than 20%.
"El Paso Electric has also imposed a surcharge on our facility of $2.8 million," he said.
"We support the denial of this request."
Previous rate case negotiations with El Paso Electric have led to the approval of lower increases than the utility originally requested, but included negotiated increases in franchise fees imposed by the city amounting to tens of millions of dollars. The cost of those fees is passed directly to the utility's customers.
A number of people called in to express their opposition to the proposed rate increase.
"People are having to work two different jobs," one caller said. "It's really hard for families to pay for utilities and put gas in the car."
She went on to ask about the salary levels of the utility's top executives and to ask whether the company is top-heavy.
Tomblin said it is not top-heavy but has incentivized retirement and will be focusing harder on managing its costs in the future.
"El Paso Electric does well in that comparison (to other utilities), but we still have to provide safe and reliable service," she said, "Focusing on customer affordability is our No. 1 priority."
El Paso Mayor Oscar Leeser said that is the city's concern as well.
"The biggest concern for a lot of companies looking to go all electric is it affordable?" he said, adding that if the rates are not competitive, "El Paso will lose a lot of companies."
Any settlement between the city and the utility would have to be approved by the Texas Public Utility Commission, and if the two sides cannot reach a negotiated settlement, the rate case would go to the PUC for what would be a lengthy and very expensive process.
Tomblin, who has been on the job as CEO for 14 months, admitted that this is her first rate-case rodeo.
She noted that when El Paso Electric declared bankruptcy in 1997, it had gone for 10 years without seeking higher rates, and that turned out to be a problem.
Tomblin went on to say that she has flattened out the company's executive ranks by eliminating chief operating officer and other chief executives while offering retirement incentives.
"We have many who are ready to retire," she said.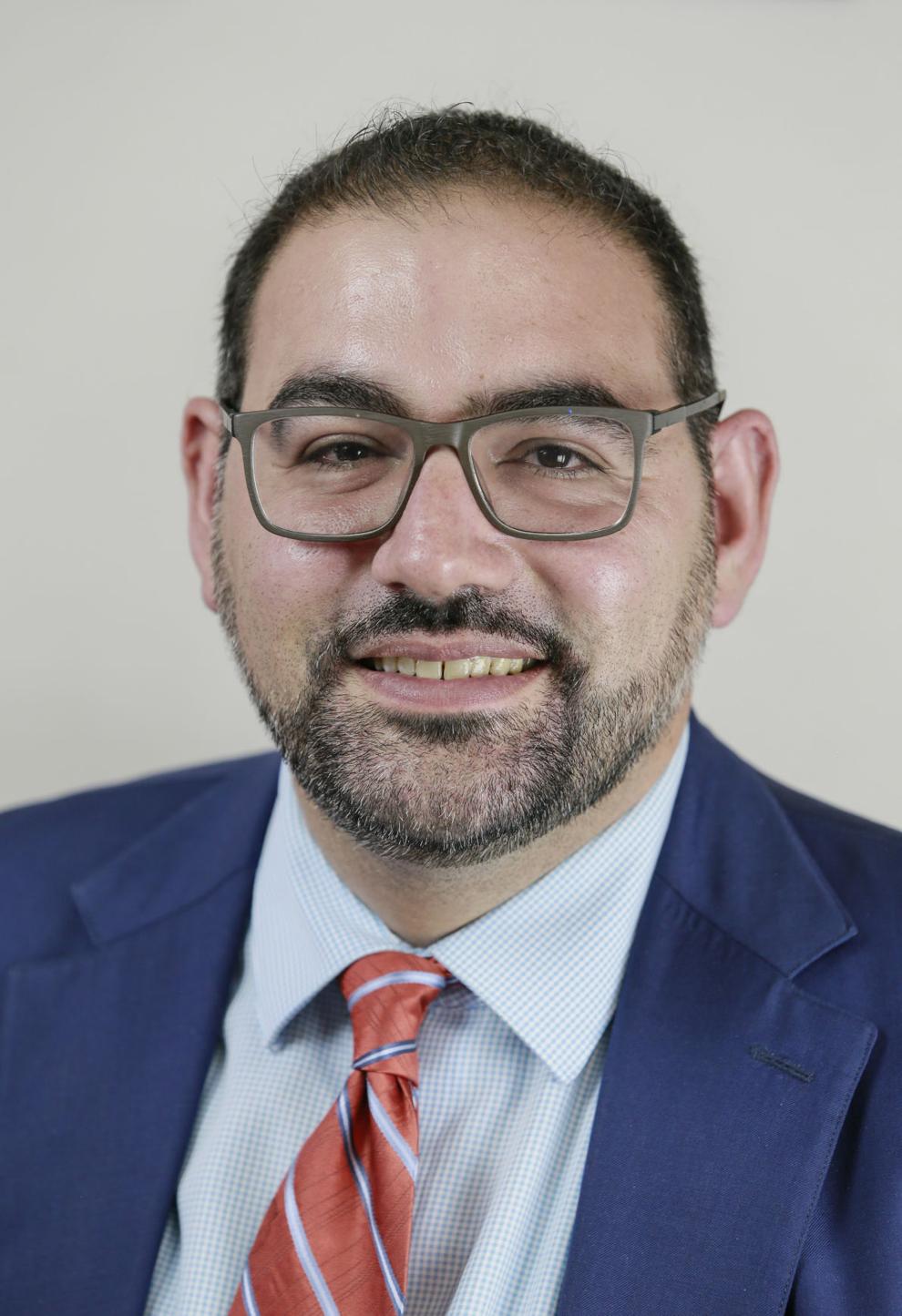 The pleasantries ended when City Council members began their discussion of the rate case, and a debate involving City Rep. Peter Svarzbein ensued over the issue of having more solar power at affordable rates.
Svarzbein made a point of noting that it's his third rate-case rodeo, and he leaned in with some hard statements about the utility that were not really questions but criticisms of the company's policies.
"It seems time and time again, we get into this position, making the rate request from El Paso Electric with complete expectation that we're going to have this conversation to settle at another number," he said. "One of the key principles you have for our monopoly is affordability."
"I think it's disingenuous at this point to this community, and I think it does a disservice to our opportunity for economic development to make a false argument that affordability and increased renewable adoption is somehow opposed."
The utility's vice president, James Schichtl, disagreed, saying, "I think we demonstrated in the renewable generation study that those two things can be done, and I don't think we've said anywhere that we have to sacrifice affordability for renewable."
The debate carried on until Svarzbein moved to deny the rate increase. All seven representatives present supported the motion.
---