In the weeks leading up to the November elections, El Pasoans have been finding all sorts of political flyers in the mail.
Most of them are clearly from candidates, but some of the flashiest are two-sided mailers or big foldouts touting unnamed city leaders and urging the recipients to "choose leaders that keep El Paso strong," among other exhortations.
The flyers don't advocate for any candidate's reelection, and don't identify who is behind what is clearly a very expensive campaign supporting, well, El Paso's city leaders. The campaign also includes a website, KeepGoingStayStrong.com.
At a remote online press conference Thursday, two candidates challenging Mayor Dee Margo, who were later joined by a third, along with six candidates for various City Council seats, denounced the anonymous flyers as politically corrupt and financed by "dark money."
People who know their El Paso politics say the Forma Group produced the campaign. But calling them to ask doesn't work because their published phone number doesn't work.
But former Texas state Rep. Marisa Marquez, a Forma partner with Rick Armendariz, confirmed that, indeed, Forma has been paid by a client to conduct the campaign urging El Pasoans to "Keep Supporting El Paso's Leaders."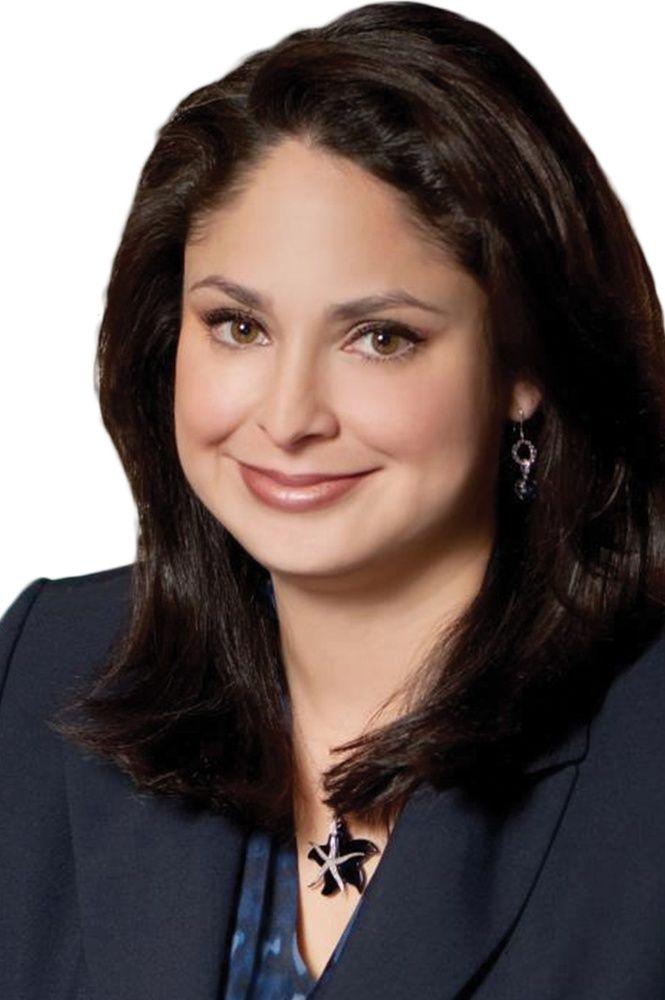 "Well, they are not political," Marquez said. "We can't reveal our clients. I mean, it's a private client.
"But if it were a political campaign, of course, I would tell you because obviously it would be public information."
She noted that no candidate for office is endorsed or named in the campaign, which avoids the state law requiring the identification of a person or organization that pays for political advertising to endorse a candidate or cause.
Forma has been walking that line for years, and that's what troubled the candidates at a press conference Thursday, along with former El Paso Mayor Oscar Leeser, who added his name to the opponents a little later.
After being out of office for four years, Leeser is running for a second term against the incumbent, Mayor Dee Margo.
The officeholders and candidates at Thursday's press conference who signed on to a protest statement were mayoral candidates Veronica Carbajal and Carlos Gallinar, District 2 city Rep. Alexsandra Annello, District 3 Rep. Cassandra Hernandez and her challenger, Will Veliz; District 4 candidates Dorothy "Sissy" Byrd, Joe Molinar and Wesley Lawrence; and District 7 challenger Aaron Montes, who organized the protest.
"This is troubling at best," Gallinar said of the ghost campaign. "Over the course of this administration, we have seen this mayor and his administration not be transparent, whether it be the COVID-19 clusters that he has refused to disclose or the quality of life bond projects.
"Many of us have asked for those expenditures and those finances, and we do not have answers. … So, I stand with all my colleagues here."
Carbajal added, "We need full transparency. We need full disclosure. This is the only way that we are going to regain trust at City Hall."
Hernandez said, "Fair elections are critical to our democracy and critical to our strategic plan at City Hall.
"All sitting incumbents and every candidate should denounce these mailers. They're misleading and certainly not what we represent as a community."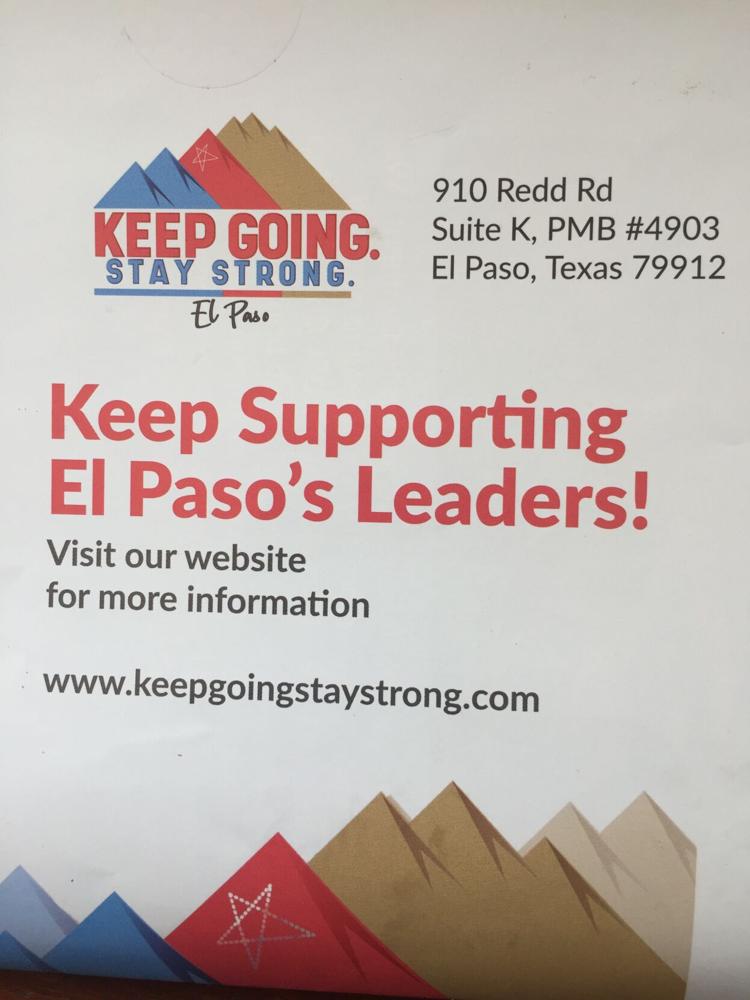 Late Friday afternoon, Leeser sent El Paso Inc. a statement saying, in part, "I think you have to question the motives of undisclosed secret donors who want to manipulate the political outcomes of a local election without voters knowing where the money is coming from.
"It is the opposite of transparency. It's disrespectful and an abuse of voter trust. I am proud of my fellow candidates for taking a public stand on this and bringing it to the attention of the public."
Mayor Margo, a clear target of the criticism, emailed a statement of his own, saying, "I have not been contacted regarding the Stay Strong campaign.
"El Paso has made great progress in recent years, and we do need to continue moving forward. I remain focused on leading our city through this pandemic and on my reelection."
---