Two major jobs announcements, both among the largest in recent history for the El Paso region, have boosted prospects for the El Paso economy even as the health crisis sparked by the coronavirus drags into its seventh month.
Following in the wake of Amazon, which announced in July big plans for its first El Paso fulfillment center, TJX Companies announced last week plans to invest a minimum of $150 million in El Paso.
The Fortune 500 company, which owns popular retail stores like Marshalls and HomeGoods, is building a 2 million-square-foot distribution center for its Southwest operations that will create about 950 full-time jobs, according to the company.
"(This announcement of) 950 new jobs, after the Amazon fulfillment center, while we're still in the midst of the pandemic, is further proof of my commitment to rebuilding the economy," said El Paso Mayor Dee Margo at a news conference Monday. "We worked on this project for two years, and I am grateful to everyone who brought this to fruition."
At one point, El Paso was competing with 27 other cities for the project, Margo said in an interview later in the week.
"I think (TJX Companies) looked at our location, transportation and our labor pool that's available. And, frankly, the incentives we offered them were also part of the decision-making," he said.
To clinch the deal, the city, county and El Paso International Airport provided TJX Companies tax breaks and other incentives worth millions. The Amazon fulfillment center, which is rising fast outside of the city in east El Paso County, did not receive tax incentives. It is expected to open in 2021 and create about 750 full-time jobs, according to the company.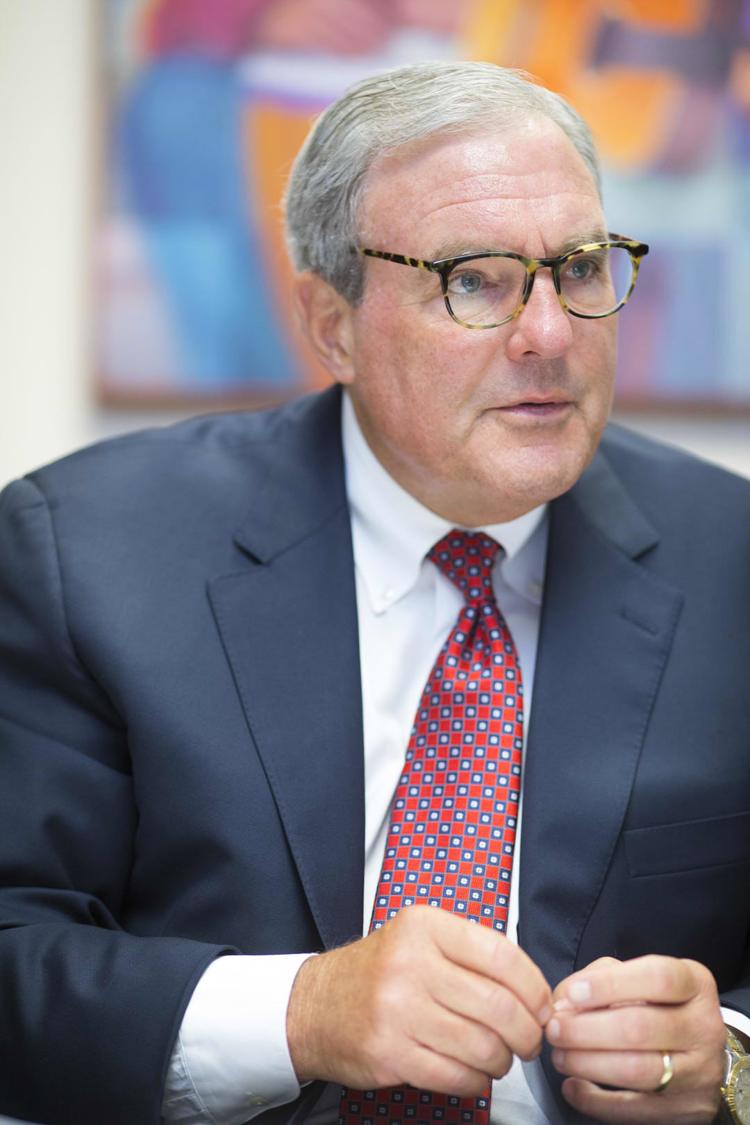 TJX Companies' distribution center will be built on about 200 acres of airport-owned land near the intersection of Global Reach Drive and George Perry Boulevard. Officials said the initial building phase will be a 1.6 million-square-foot facility, and the completed center will be more than 2 million square feet.
The distribution center will help create 800 warehouse positions with a starting salary of $12.50 per hour, as well as managerial positions that start at over $30 per hour. City officials said project construction is expected to last about two years.
Eddie Garcia, the city's assistant director for economic development, said El Paso began the process of attracting TJX Companies to the borderland in October 2018. The city submitted a proposal and at one point was competing against Tulsa, Oklahoma City and others for the project.
He said they have been in constant communication with the company, even through a pandemic, and added that the facility will have a significant economic impact on the city.
"We think them coming in is going to help our economic recovery, as we start to get out of this pandemic," Garcia said. "That was another motivator for trying to get this.
"We're continuing to work to bring in new projects to come to the El Paso area. I think it bodes well for this company, that they're willing to move forward and come to El Paso."
The economic impact, according to the city, could include $30 million per year in salaries and $31 million in new taxes for the city, county, public schools and hospital districts.
The TJX center will be capable of supporting more than 240 inbound and outbound trucks per day, and Margo said a traffic study in the area will be conducted.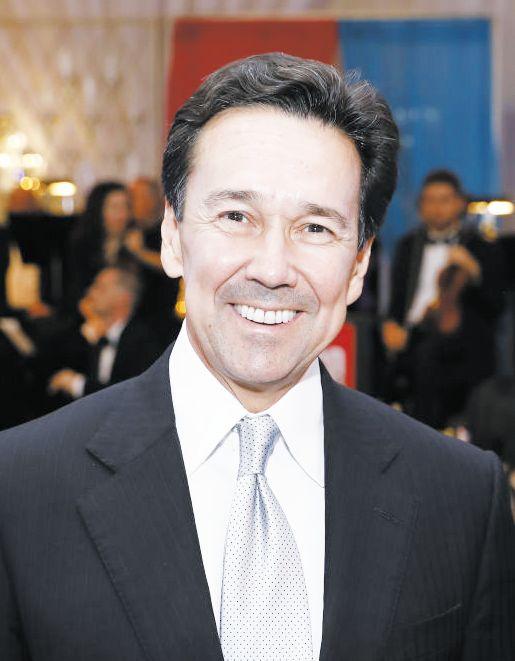 "This is a great announcement for our region, but we know there are still people that are hurting," said Jon Barela, CEO of The Borderplex Alliance. "There's hope on the horizon, and we know we'll lead the economic recovery not only in this country but in Mexico as well."
According to the Wall Street Journal, unlike most retailers that have scrambled to adapt amid the pandemic, TJX Companies has not looked to ramp up e-commerce. Instead, it is biding its time to make a comeback when the pandemic subsides. Traditionally, discount retailers like T.J. Maxx have massively outperformed during difficult economic times.
As for Amazon, it announced last month that it would hire another 100,000 workers, continuing its hiring spree as online shopping surges. Its El Paso facility is rising quickly at Eastlake Boulevard and Interstate 10.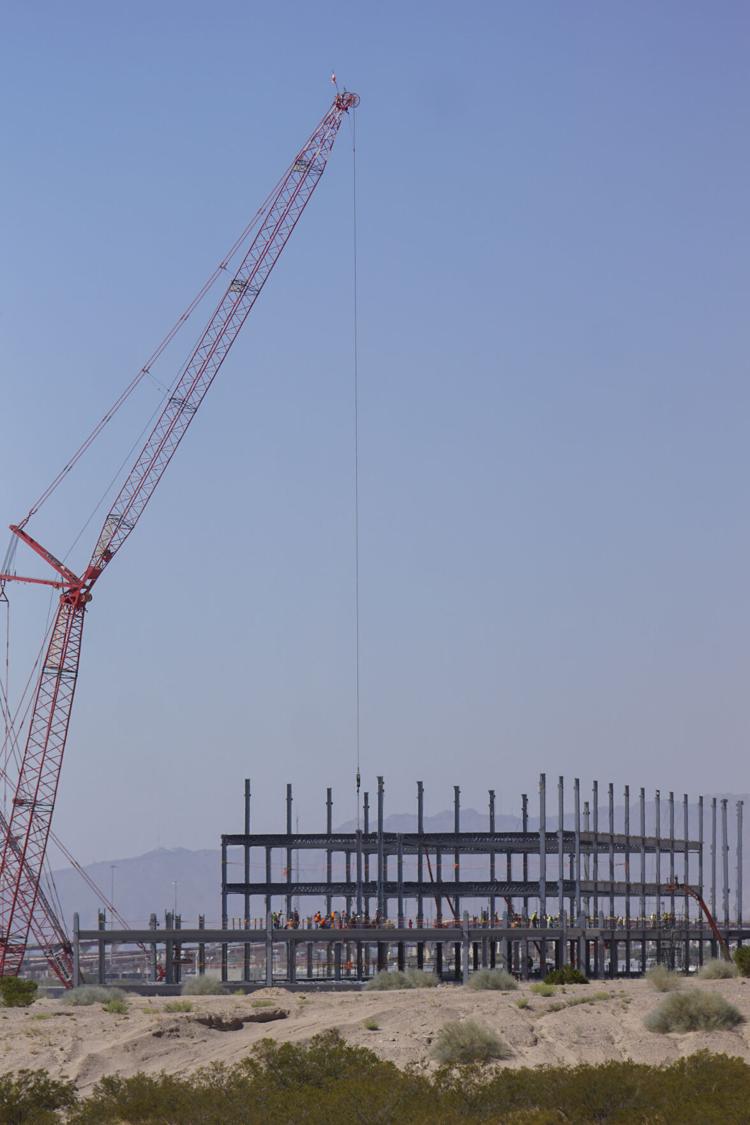 The city provided TJX Companies nearly $9 million in tax breaks, including an incremental property tax rebate of $7.7 million over 15 years, a 1% construction materials sales tax rebate and employee retention rebates.
The county has offered its own set of incentives totaling about $5.4 million over 15 years. The incentives include $4.7 million in property tax rebates and land lease assistance worth $700,000.
Other city and county operations and groups are also pitching in to get the deal done. El Paso International Airport, which owns the land, will abate lease payments for three years on the property.
A city spokesperson said the payments will be abated for 1,000 days to allow the company to complete construction without accruing lease costs. Lease payments will start when the company receives its certificate of occupancy or when the 1,000 days are up, whichever is sooner.
"We are grateful for the support from the El Paso City Council and the county of El Paso regarding a proposed distribution center project near the airport," Andrew Mastrangelo, an assistant vice president at TJX Companies, said in an email.
He added that the distribution center would "help service our growing network of U.S. Marshalls stores."
According to city documents, the lease is a 40-year agreement on 201.93 acres of land at a rate of $0.0677 per square foot per year. That equals about $595,494 per year.
TJX Companies would have the option to terminate the lease at year 25, and then every five years thereafter. Rate adjustments on the rent price can be made every five years and must be based on the consumer price index. The land was appraised at $150 million, according to city documents.
El Paso Water will absorb the $1.4 million cost to remove and relocate a water well from the property, according to city documents.
TJX Companies owns 4,557 stores in nine countries, including several locations in El Paso and Las Cruces. The TJX portfolio includes Marshalls, HomeGoods and T.J. Maxx.
The company reported $6.7 billion in net sales in the second fiscal quarter of 2021, which was announced in August.
---