UTEP faculty members Steve and Vicki Harder bought a historic Central El Paso house intending to save it from flippers and hoping to get their money back when they sold it.
After paying $70,000 for the bungalow last July and hiring a crew to do the restoration, they put it up for sale a year later on Thursday, July 23, for $192,500.
The classic house was designed by El Paso's most celebrated architect, Henry Trost, but they were prepared to wait for an offer. It was, after all, a 108-year-old house and a small one at that with a pretty high price.
But they didn't have to wait long.
"It went up on Zillow on Thursday afternoon, and that Saturday we had three offers," Vicki Harder told El Paso Inc.
The highest was $212,000, and they took it. Now they're just waiting for the buyer's inspection before they close.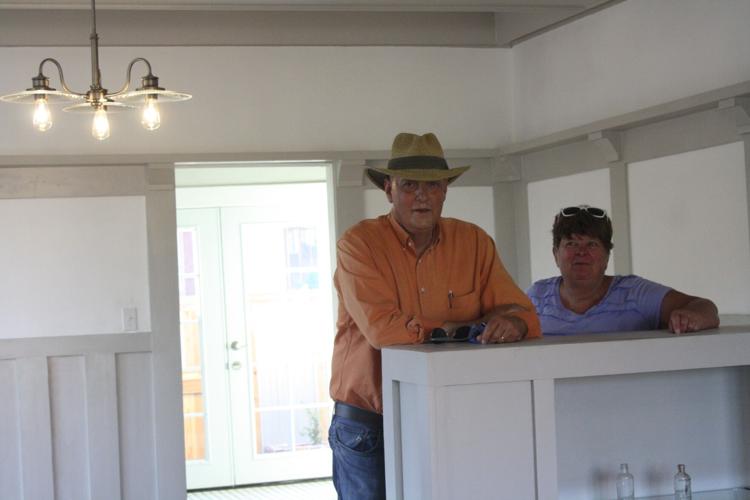 "I was a little anxious," she said. "Was anybody going to want the house?
"I think what this shows is that there's a tremendous interest by people who want to come and live in Central, near Downtown, in these old houses 'cause they're cool.
"Two of the offers came from people who didn't even realize it was a historic home. They just wanted to be here."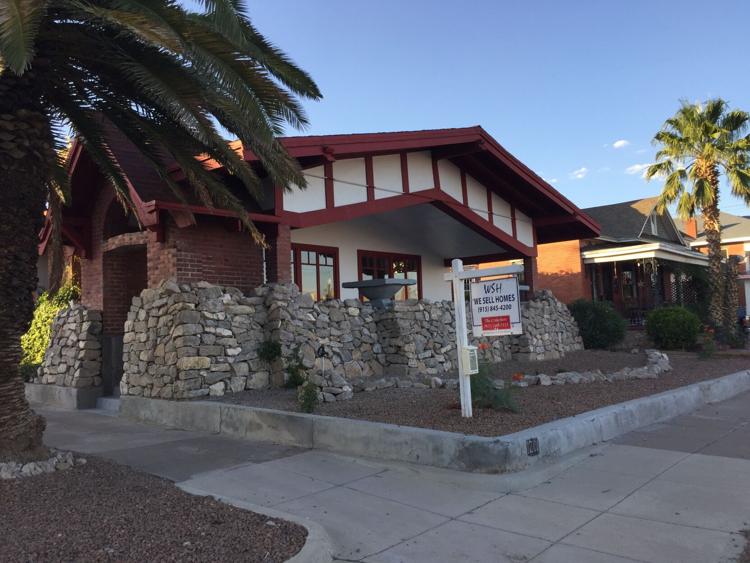 The 1,200-square-foot bungalow is at 1201 Arizona near the historic Sunset Heights neighborhood.
The Harders live in a historic home nearby that they bought after living in Santa Teresa, New Mexico. It wasn't that far from UTEP, but there were often traffic delays that made it seem like too far.
Now she bicycles to UTEP, where she is a lecturer in the Geological Sciences Department and her husband is a professor.
"We have a thing about these old houses," she said. "They need to be taken care of."
But the Harders weren't looking for a project when their son called and said he spotted what he thought might be a Trost for sale.
The house on Arizona was built in 1912 for Dr. B.F. Stevens. Their son, Isaac, lives in a historic home in Manhattan Heights Historic District that once belonged to the same Dr. Stevens.
"The Stevens House was a rental for decades and had deteriorated," Vicki Harder said. "I think the previous owners were getting older and didn't want to keep it up.
"It was for sale and you've got to try to get in before the flippers get to it or investors who want it as a rental."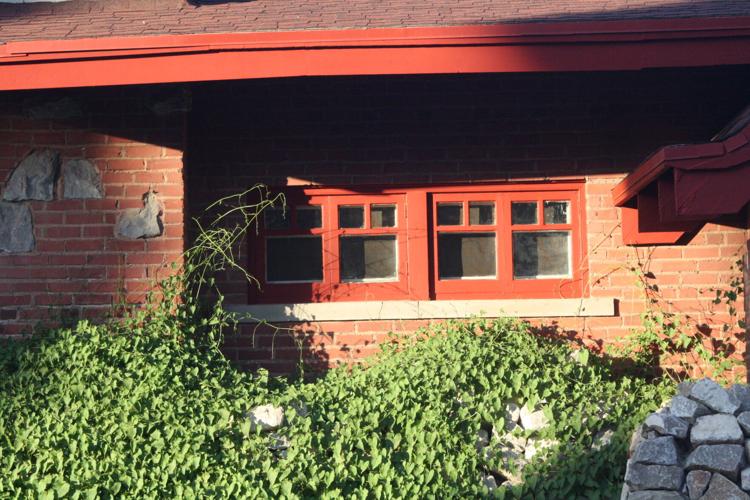 Nationally known, Trost and his El Paso firm designed the city's best-known historic buildings, including 27 landmarks still standing Downtown. Among them are the Abdou, Anson Mills, Caples, Cortez, Hotel Paso del Norte and the Popular Department Store buildings, as well as schools and hundreds of houses around the city.
The restoration meant rebuilding the rock exterior along with the fireplace and a partial dividing wall between the living and dining rooms – and countless other details.
"The fireplace was covered over and didn't have the mantle or anything – just paneled all the way across. So, we opened it up and rebuilt everything," she said.
Fortunately, the Harders were able to find and copy photos of the house's interior in old Western Architect and Bungalow magazines.
"Those articles told us the trim was painted burgundy and the roof was red," she said.
One person who was particularly happy to see the Stevens House in the Harders' hands for a full restoration is Max Grossman, a UTEP associate professor, who's vice president of the Trost Society and on the board of Preservation Texas.
"I don't know what they paid for it, but it would have been pretty damn little," he said. "They restored it faithfully. They put it on the market for an absurdly high price, and within four days they sold it ... to a couple that appreciates Trost and wanted a Trost.
"The message here is that preservation projects, even for the little guy are profitable."
He said the Harders are now looking for another project.
"You can make a living doing this, and there are lots of historic properties in town. More than 900 National Register Properties are about to be added because of the county's new National Register district," Grossman said. "We are looking at a bonanza of historic preservation projects."
---