Mario D'Agostino had been planning to go into work on Saturday, Aug. 3. He needed to catch up on some work over the weekend and wanted to take advantage of an empty, quiet office.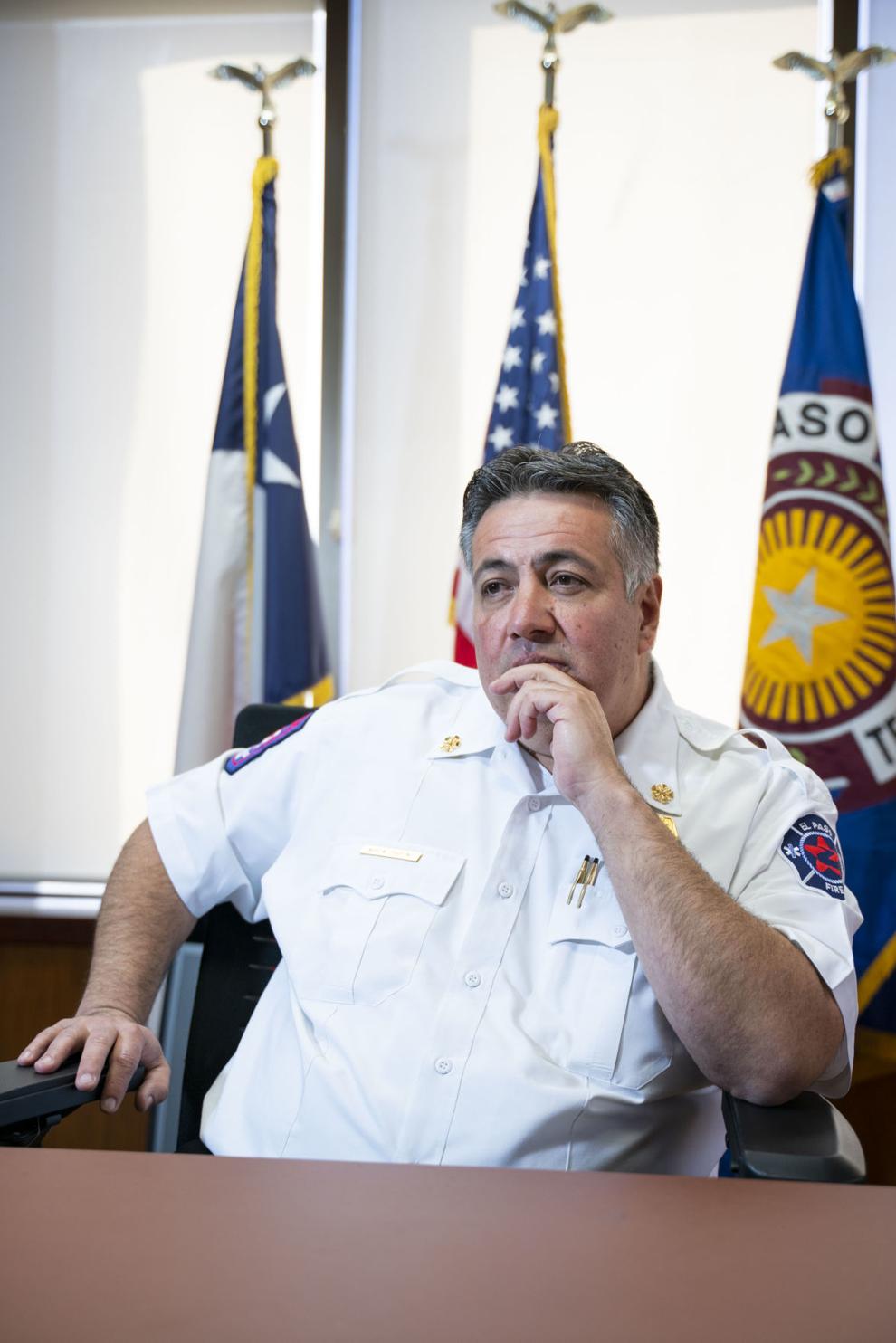 But as he was getting ready for the day, D'Agostino received a text.
He never made it to the office that day. Instead, he drove straight to the Cielo Vista Walmart, where law enforcement, the El Paso Fire Department and others were responding to one of the deadliest mass shootings in U.S. history.
D'Agostino, chief of the El Paso Fire Department, was just one of the hundreds of first responders who answered the call and provided aid and service on the worst day in the city's history, when a Dallas-area man drove across the state to murder 22 individuals.
"These are all responses we have to train for," D'Agostino said. "It does open your eyes to the fact that it will happen here. As much as we train for it, you always believe 'not here.'"
The first responders to the Aug. 3 shooting are our 2019 El Pasoans of the Year. So many responded that day and continue to help today, but they include emergency dispatchers, firefighters, paramedics, doctors, nurses, mental health providers, and law enforcement, including the police department, Texas Department of Public Safety and federal agencies like the FBI and Customs and Border Protection.
El Paso, as all El Pasoans know, is unique. We're at the intersection of two countries and three states, we're 10 minutes late to everything and we're adamant about telling our own story. And El Paso isn't accustomed to violence. Rather, it's long been among the safest large cities in the country.
Part of the region's uniqueness comes from our isolation from other major cities, which officials call an urban island. We're closer to our large-city neighbors in other states — Tucson, Phoenix, Albuquerque — than we are to San Antonio, the closest large Texas city.
When we need something, we turn to each other.
Jorge Rodriguez, emergency management coordinator for the El Paso City and County Office of Emergency Management, said our isolation helped shape the response to Aug. 3.
"We're not like other big cities, where people from the outside commute in. Everybody has skin in the game," Rodriguez said. "We're all our neighbors, and in the end we're all serving each other and our families."
It was a day El Pasoans will not forget, and for the medical personnel in the operating rooms of two major hospitals who saw the results of a murderous shooting spree, the scenes of Aug. 3 live with them forever.
Of the 46 people who were shot that Saturday morning, 22 died and one remains in critical condition at Del Sol Medical Center to this day.
Del Sol received the first victims because it was close by, just three miles away, and has a Level 2 trauma center, well equipped and staffed to handle such an emergency.
David Shimp, Del Sol's CEO for the past three years, was having breakfast with friends and family in town for his birthday when he was alerted about an active shooting event.
He left them at the restaurant and sped to the hospital. Like all of the medical personnel summoned to Del Sol and University Medical Center of El Paso that morning, Shimp had not imagined the bloody scenes he was about to witness.
"Unfortunately, there are things that you can't unsee, things people have to grapple with," he said. "But beyond that, the nature of this attack, somebody coming in from outside and wanting to inflict as much harm on Mexicans and Mexican-Americans as possible is something that has hit our staff very hard."
Asked whether that day's events had an impact on doctors and nurses who were in the emergency room at the time, Shimp said they did.
"Our emergency assistance program has been extremely active," he said.
On that day, there were also first responders working remotely, coordinating the deployment of resources, working with hospitals receiving victims and determining what still needed to be done.
Rodriguez with the El Paso City and County Office of Emergency Management said it's the office's job to have a holistic view of the situation.
The OEM also coordinated events after the shooting, including setting up the family reunification center at MacArthur Middle School and the family assistance center at the Convention Center, the presidential visit on Aug. 7, security at the memorial at the ballpark and at the Walmart command post.
Events within events, Rodriguez said.
Rodriguez and the OEM are also facilitating workgroups for funding, for health resources for first responders and for the family resiliency center.
He's also working with the city's Museums and Cultural Affairs Department to archive the memorial that grew on the perimeter of the Walmart property.
"That memorial that came up is part of El Paso's history, and we wanted to make sure that it was chronicled and that all those articles end up becoming artifacts of our history," Rodriguez said.
Greg Allen, chief of the El Paso Police Department, declined to be interviewed, saying through a spokesman that he believes they did their job as best as they could and he "doesn't want to be recognized for 22 people who lost their lives."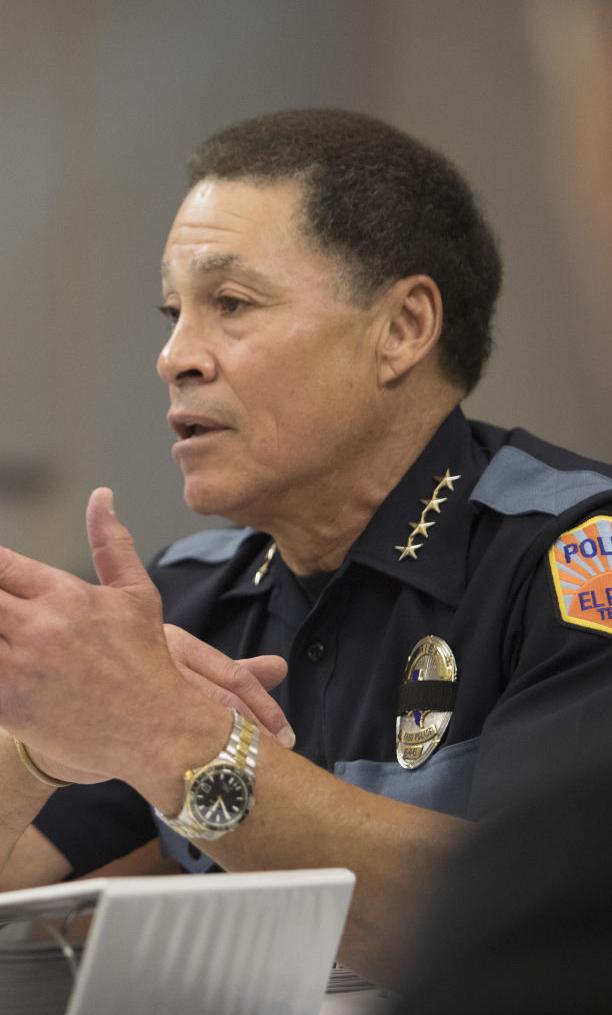 Both fire chief D'Agostino and Rodriguez were born and raised in El Paso, and both graduated from Irvin High School. And while their jobs involve responding to tragedy, they are also among the hundreds of thousands of El Pasoans grieving through an immense sense of loss and disbelief.
"I think our biggest worry on the daily is traffic fatalities," D'Agostino said. "But when you look at our average of homicides in the past decade, we hit it in one day. It's tough to swallow."
Del Sol's medical staff treated 11 people the morning of Aug. 3 for AK-47 wounds. Some spent weeks recovering at the hospital, one patient remains in extremely critical condition and two died.
"I'm proud to say we had seven operating rooms all running at the same time on that Saturday morning," Shimp said.
He described the medical costs as staggering, but the hospital, not the patients, will bear them.
"None of the patients have any responsibility for the bills," he said. "They have enough to deal with; they don't need to be worrying about medical bills."
Dr. Stephen Flaherty, Del Sol's chief of surgery, happened to be on duty that morning. A 22-year Army veteran, he'd seen it all as a combat surgeon and theater trauma director in the Iraq and Afghanistan war zones.
"But for many of the others, it was the first time they were seeing people who had been shot like that and were really seriously injured and dying from major wounds," Flaherty said. "The lesson I think is important is that people are amazing.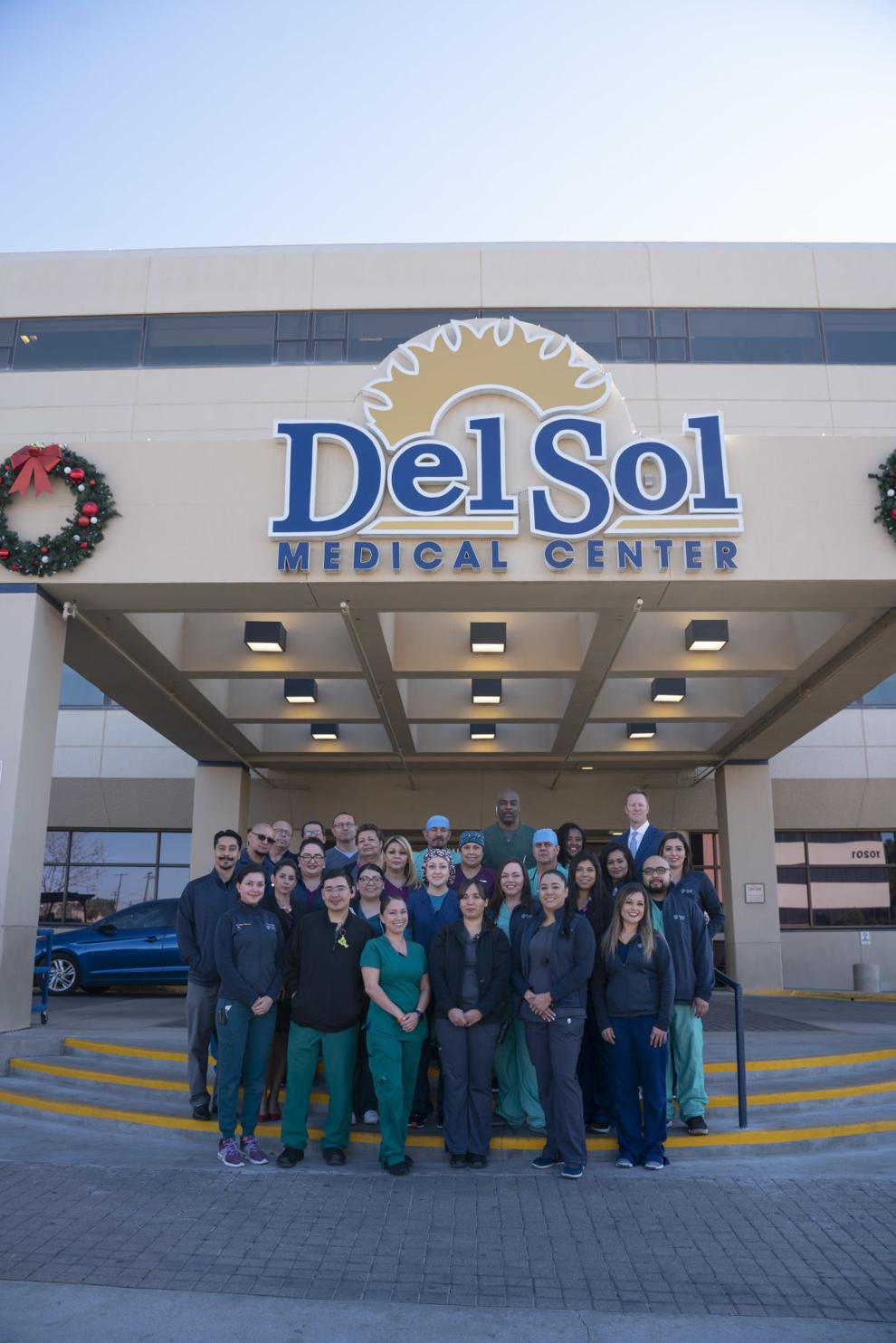 "The staff performed extremely well under unique circumstances. It was a Saturday morning, and people who were off came in, and they rose to the occasion."
Asked about lessons learned from that morning, Flaherty, other physicians and officials at both Del Sol and University Medical Center, credit a rigorous active shooter training exercise they went through in October 2018 that did a lot to prepare them for Aug. 3.
"People from other hospitals have asked for advice from us," said Ryan Mielke, spokesman for UMC. "That is to train. People think it'll never happen here, and we thought that as well when we were going through the exercises.
"People ask, 'was it chaotic?' No, it was urgent, and everybody knew what they were doing and what their roles were."
When the first calls went out shortly after 10:30 that morning, Dr. Alan Tyroch, head of surgery at Texas Tech University Health Sciences Center El Paso and UMC, was in Las Vegas celebrating his mother-in-law's 89th birthday with family and friends.
He notified UMC chief executive Jacob Cintron, alerted all of his 18 surgery residents to get to UMC, and headed for the airport. Tyroch landed in El Paso in time to handle a 2 p.m. press conference with Cintron, and spent the rest of the day in surgery.
UMC's emergency department saw 14 emergency patients in 35 minutes that morning and performed 30 surgeries that weekend.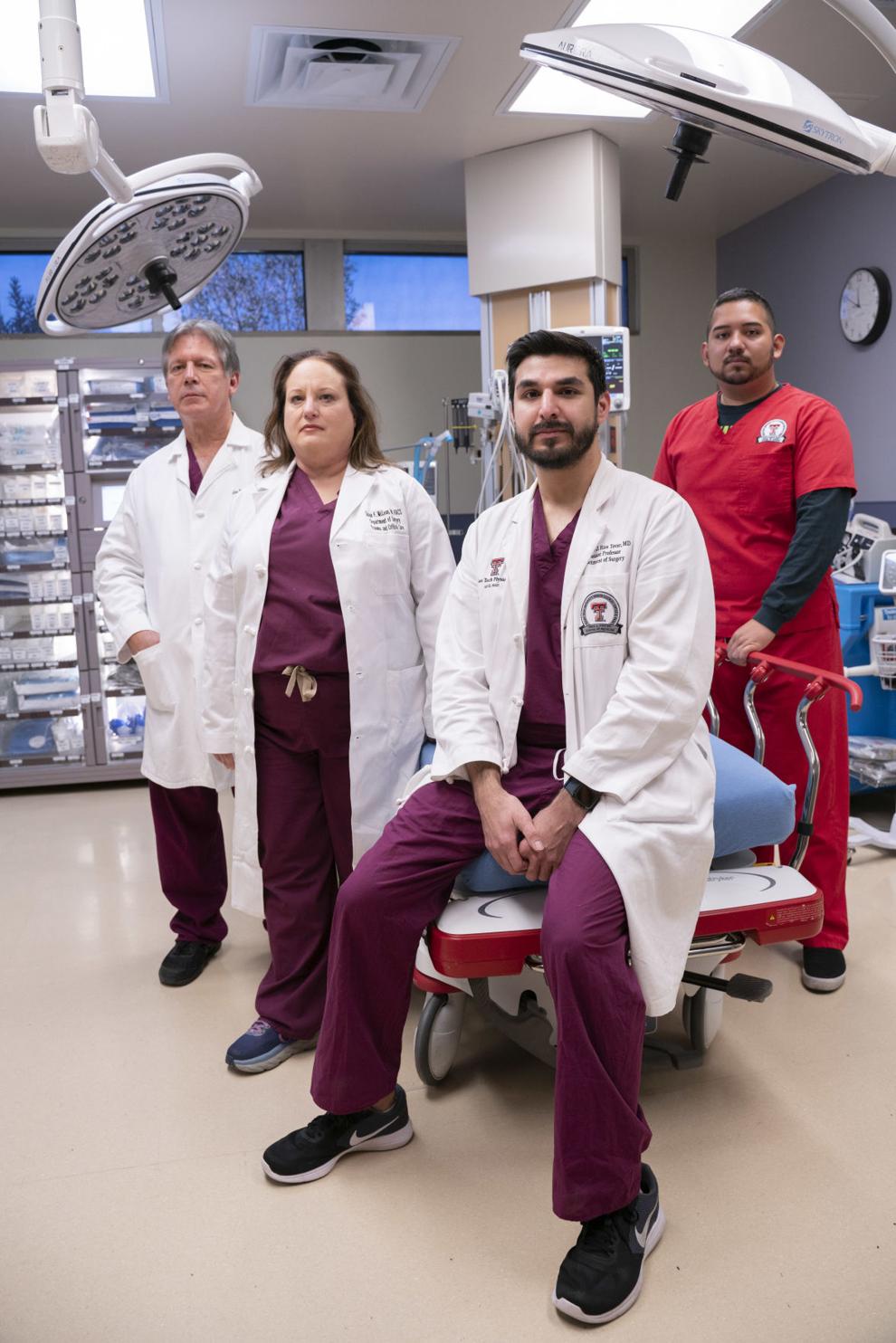 One died, 25-year-old Jordan Anchondo, who was shot while trying to protect her two-month-old baby, Paul. Her husband, Andre, died at the scene, protecting Jordan when he was shot.
Dr. Alejandro Rios Tovar, who's been credited with saving multiple lives that morning, was treating her when she died.
"We saved 13 of the 14 patients that arrived to us, but that first patient haunts me every night. I wish I could have done more, and I blame myself for her death," Tovar said.
Fire chief D'Agostino said the next step for him is to continue working on long-term resilience plans for the city and to make sure first responders are getting the care and resources they need to deal with things like post-traumatic stress disorder.
Symptoms of PTSD don't show up right away, and D'Agostino said he's keeping track of the time going by and watching for issues that can emerge at the six-month and 12-month marks.
Rodriguez said the El Paso City and County Office of Emergency Management is there for the long haul.
"It's such a dramatic event to the community," he said, "and it's our job to really see that we get to the other side of it."