The neighbors don't know about it, but there's an easy-to-miss office building tucked in a residential neighborhood not far from El Paso Children's Hospital that serves as UTEP's Spacecraft Design and Engineering Facility.
Its appearance belies its significance, and the interior is still a work in progress. But it's a place where students on their way to PhDs and maybe NASA or Blue Origin build things bound for space.
One room serves as the mission operations center for UTEP's space program. There's not much there yet, just some desks and a video screen on the back wall showing the Southern Hemisphere pathways of a 4x4-inch cube satellite 240 miles above earth and zipping along at 17,000 miles an hour.
Built by students involved in UTEP's NASA Center for Space Exploration Technology Research, the little satellite is known as the cSETR Orbital Factory 2 and was deployed from a Northrop Grumman spacecraft on Jan. 31.
It's UTEP's first satellite in the sky – but not the last.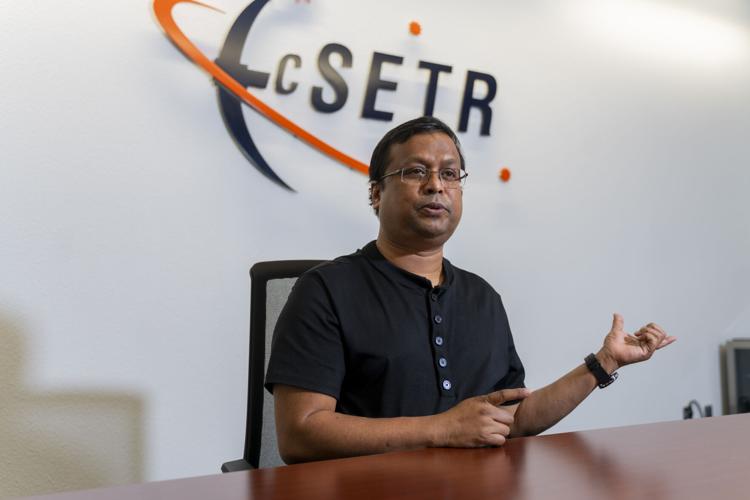 Dr. Ahsan Choudhuri, formerly chair of the Mechanical Engineering Department, is the director of cSETR, which recently won a third successive grant from NASA – this one for nearly $6 million.
He credits that success to the support UTEP and cSETR have gotten from El Paso County, which allowed the program to develop a rocket research and development site at the Fabens Airport, and to the city for providing the building that the Spacecraft Design and Engineering Facility now occupies.
"No other university can compete with that," Choudhuri says. "The Fabens facility is now large and famous, and it helped us to be very competitive. From NASA to Lockheed, they're all impressed with us and how we are able to work all together."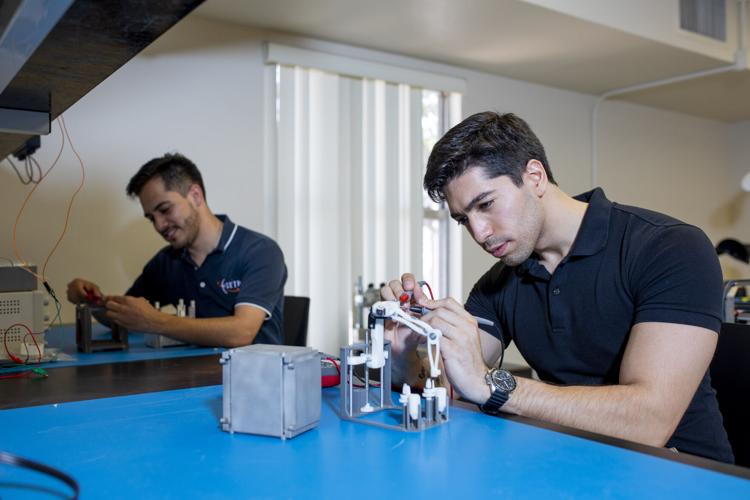 The NASA grant and other funding to come will allow cSETR to hire 150 students in the next two years. It will also enable cSETR to continue its research and development in support of NASA's moon to Mars plans.
NASA's first grant in 2009 made the creation of cSETR possible. Winning a third grant is a feat, especially for an out of the way university that wasn't known for the prowess of its research and education programs.
But that has changed, Choudhuri says, because more than 400 graduates of cSETR programs have found highly paid jobs at NASA and private aerospace defense industries since 2009. 
"Within a decade, it became one of the most prolific aerospace research and education programs in the nation," he says.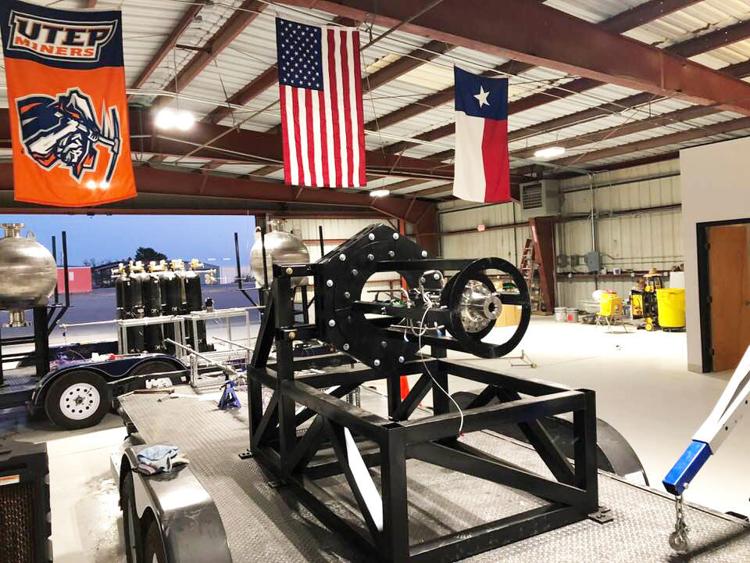 UTEP scored again last November, when the U.T. System Board of Regents approved $70 million for the establishment of the Center for Advanced Manufacturing and Aerospace to expand a program that was already at capacity and educate even more engineers. 
From 2010 to 2018, undergraduate and graduate student enrollment in UTEP's Mechanical Engineering Department shot from 426 to 1,427, and in 2015, the UT regents approved the creation of a mechanical engineering doctoral program.
What UTEP and its engineering programs have done is to welcome students whose promise is not reflected by their grade point average, their parents' education or their ZIP Code.
The has become Choudhuri's mantra, and he repeats it often when talking about the students UTEP is attracting from El Paso County.
"It only takes some mentoring, some inspiration."
Choudhuri is particularly interested in attracting women into engineering, because of all high school graduates in the U.S., less than 8% of women go into electrical or mechanical engineering  – a figure Choudhuri sees as perilously low.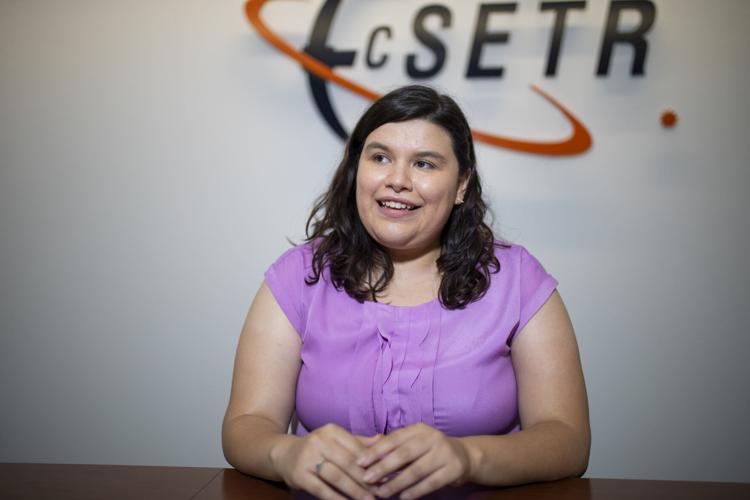 Mariana Chaidez is one of them and knew when she was young that she wanted to go into the space industry.
"In high school, I started doing physics and all that," she says. "I fell in love with not only space, but that feeling of making something myself with my own hands and seeing it work."
At UTEP, she went from a bachelor's in engineering to a master's program and then started looking for a job but couldn't find one. But she did land a hard-to-get internship at the Johnson Space Center and that influenced her to go after her Ph.D.
A 2010 graduate of Socorro High School whose parents didn't attend college, Chaidez will soon be heading to Blue Origin in Van Horn for an internship that 1,000 others sought – to work as a real rocket scientist.
"I'll be working there with rocket engines," she says.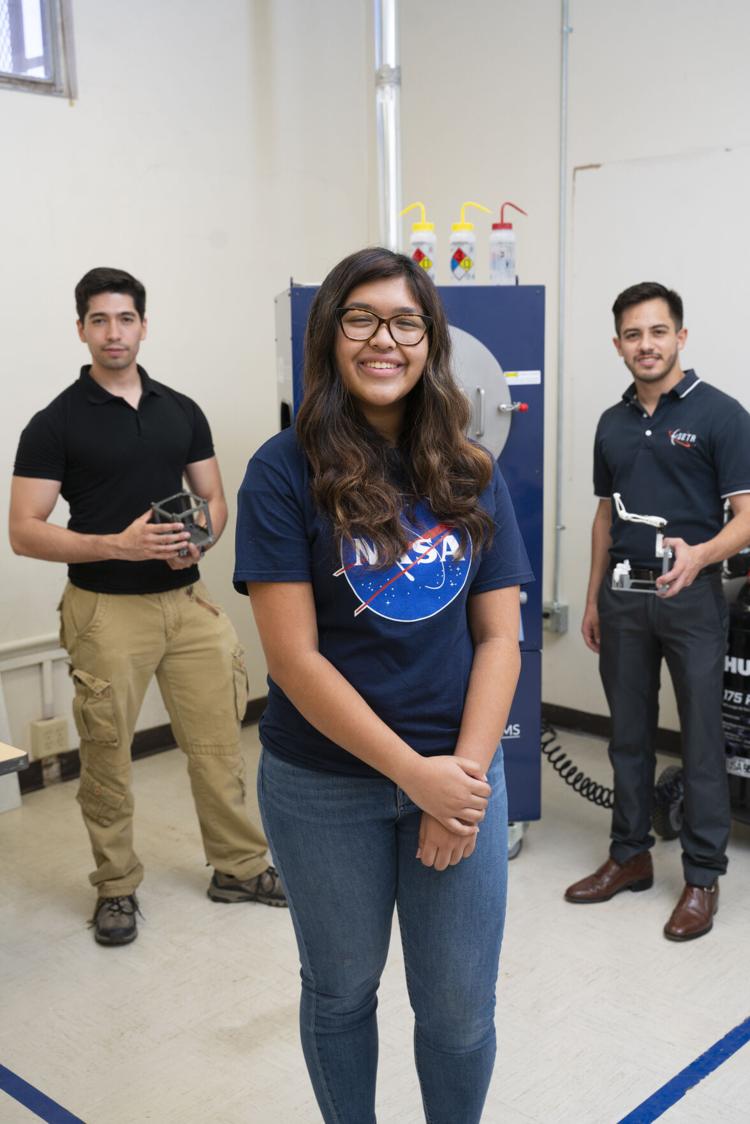 Choudhuri sounds like a proud father when he talks about his students. But he also happens to have a 15-year-old daughter, Anysha, who is one of two girls in the engineering magnet program at Franklin High School and following in his footsteps.
She's also interning at cSETR with a space robotics project and already planning on a Ph.D. in engineering, but not at UTEP. That's so she could later join the UTEP engineering faculty if that's where life takes her.
"I've been, like, ingrained in engineering since I was 5," Anysha says.