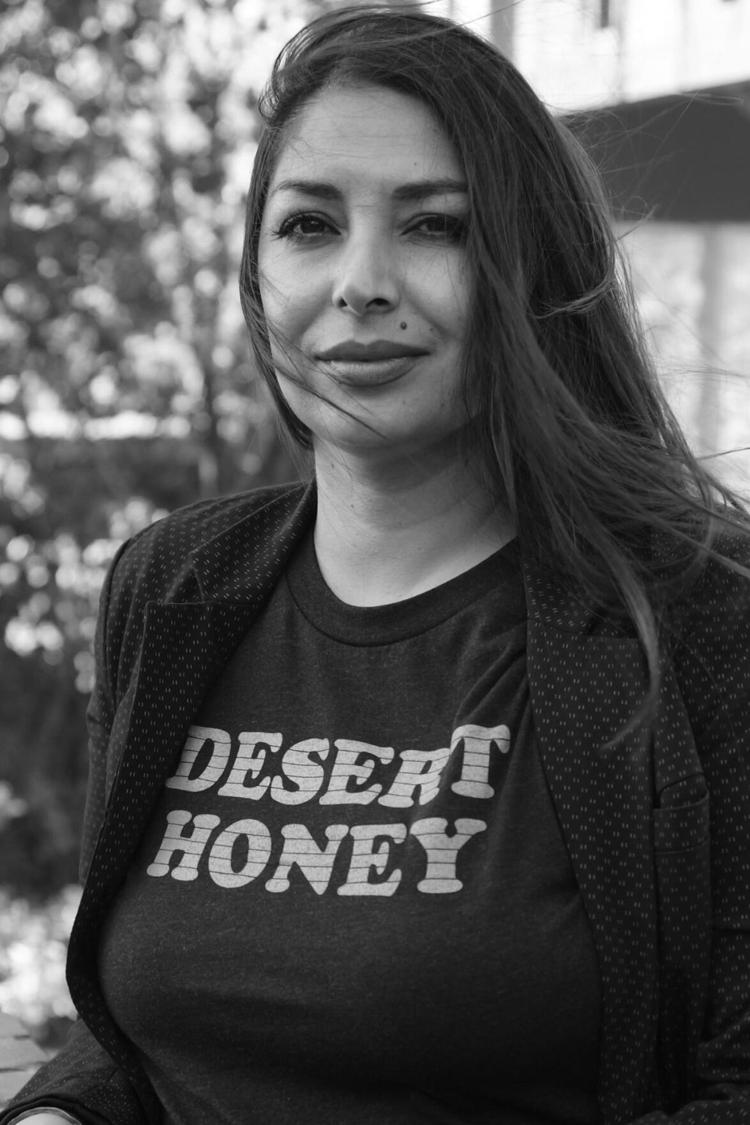 "Coatlicue Girl" is a collection of short stories and poems in English and Spanish by Gris Muñoz that speak of passion, survival and the perseverance of cultural identity. Coatlicue, or "serpent skirt," is a mythical Aztec earth goddess who is said to have given birth to the moon and stars. A frontera poet, performer and essayist, Muñoz is Chicana of Apache descent. Her work has been published in "The Rumpus," "Bitch Media," "Queen Mob's Teahouse," and will be featured in the upcoming Cutthroat Press "Chicanx Anthology."
She is commissioned to write the biography of acclaimed L.A. artist Fabian Deobra. Below is her poem, "Coatlicue Girl," as well as a short story, "Spirits,"  both from her new book.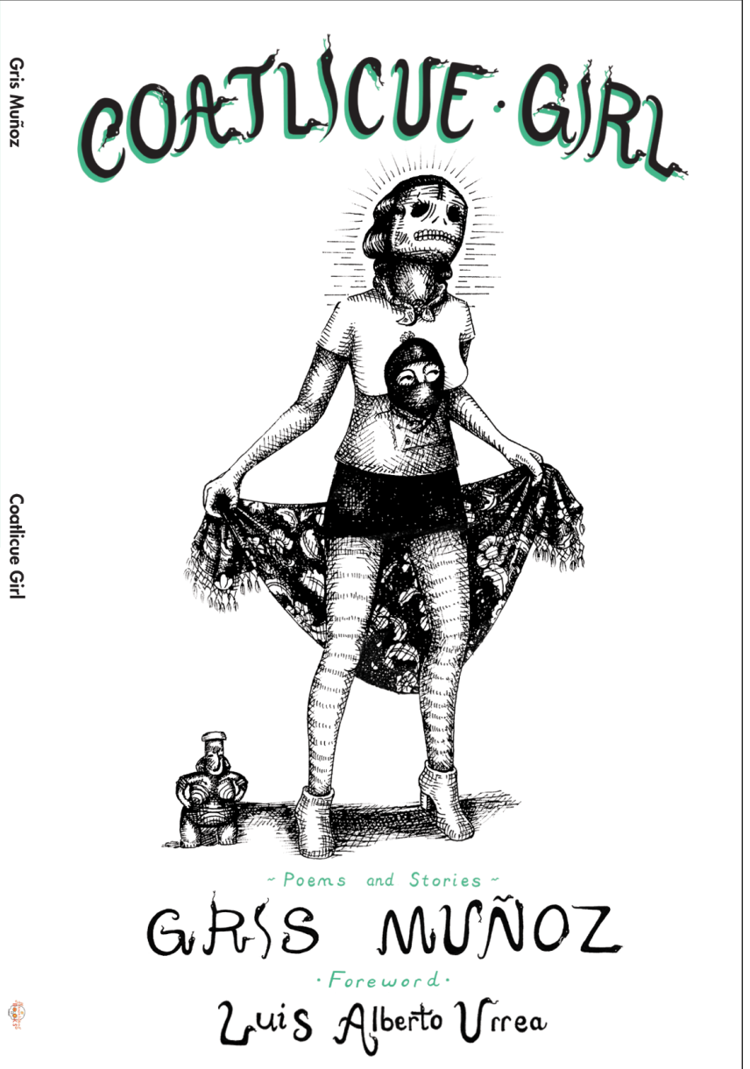 I pressed my copper mouth
against the thin of her eyelid,
I had forgotten, Coatlicue Girl
there lives the hum of mantis,
The spirits are always here. They always have and will, lining the dusty screen, walking toward eternity or nowhere in particular. Most belief systems and people want to believe that souls slip out of bodies and then leave this realm in one way or another, but not all of them leave. Some just stay, wearing that flowered dress or brown loafers they always did, walking the streets and neighborhoods downtown, taking the bus and back again.
When we met, he told me that he didn't believe in God, or in spirits. He said he couldn't believe in anything he couldn't see.
I don't know why I stayed, but I did and eventually, even stopped mentioning the spirits. I didn't tell him I had the feeling that most of the spirits who stay behind stay because they couldn't imagine past the physical world.
Months after I left, I realized he hadn't seen me either. The shadow parts, the hidden wonders I kept. He saw only what he could see, and that kind of sight had made me dull. He wanted me to trade my eyes for his, so he'd be less afraid.
All the world's magic and miracles live halfway in the spirit world! This is who I am. I've learned to grind the root to find medicine, and I have found answers in the visions that come from sleeping by ceremonial fires.
I don't want anyone's eyes but my own.