El Paso icon Rosa Guerrero is a tapestry of history, cultura and love.
Born Rosa Ramirez in El Paso in 1934, she's the daughter of Josefina Navarro Ramirez, a housekeeper and curandera, and Pedro Rolando Ramirez, who worked at Asarco and Southern Pacific Railroad.
A graduate of El Paso High School and UTEP, she served as a dance teacher for more than 20 years, many of them at Austin High School, and is highly revered by generations of students across the borderland.
Her parents were amateur dancers who along with renowned Spanish flamenco dancer Carmen Amaya inspired her to delve into dancing at a young age.
She became impassioned after seeing the many folkorico dancers in Juárez, where she often visited on the transborder streetcar.
Guerrero says she hadn't ridden the streetcar since it made a comeback in November 2018 – taking a first ride with El Paso Inc. Magazine this summer.
The streetcars, which had ceased operations in 1974, shut down again during the pandemic. They started running again in late July, operating Thursday, Friday and Saturday evenings to complement events around Downtown and the University of Texas at El Paso.
"We never had air conditioning then," Guerrero says laughing while donning her trademark wooden cross necklace, hoop earrings and a braid of now thin and gray hair. "This brings back so many memories; how wonderful!"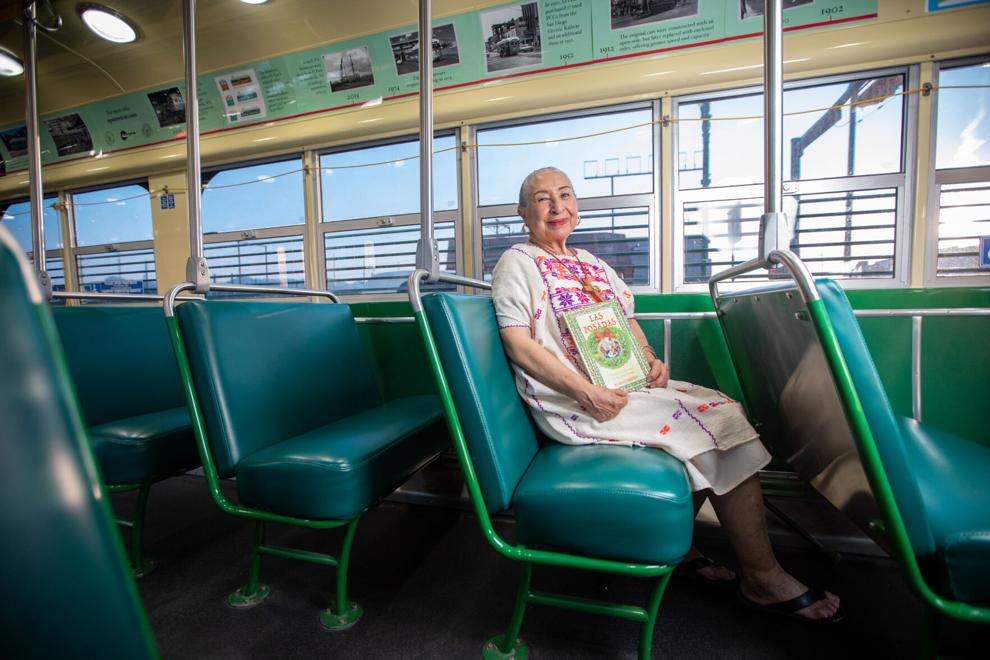 Vibrant and always cheerful, Guerrero founded the International Folklorico Dance Group in 1970, using dance to celebrate diversity and enhance multicultural education.
She had an El Paso elementary school named after her in 1993, was inducted into the Women's Hall of Fame in 1994 and was named an El Paso Inc. Woman of Impact in 2014.
In 1974, she put together a short documentary on her work titled "Tapestry," spreading the message that "America is not a melting pot, but a beautiful tapestry of many people of many backgrounds and stories." She recently released "Las Posadas," a book about the traditional Mexican Christmas parties, and says she is working on a few others based on her life's experiences.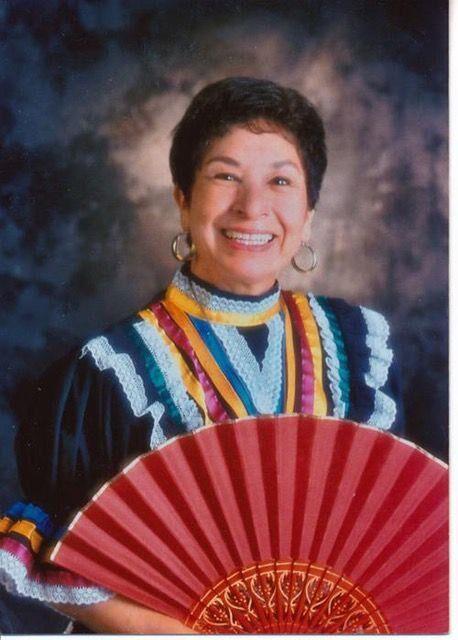 Guerrero says she can no longer perform as she once did, but hopes her stories – and those of the borderland – continue to be told.
Do you believe the tapestry is unraveling?
It feels like that sometimes, yes, like we're falling apart at the threads. But at the same time, we have to come together to lift each other up. As Mexican Americans, Hispanics, Chicanos, El Pasoans, whatever you call us, we have to write stories of our lives, our culture, our traditions. We have to celebrate us. 
Would you say you've lived a celebrated life?
It hasn't always been a party, but I've danced through it with a smile.
You have fond memories of El Paso and Juárez, especially the streetcar.
Some of my best memories – of my life's moments – were on the streetcars because they connected El Paso to Juárez just like our families were connected on both sides of the border. We're a metroplex of unity, love and familia.
Where did the streetcar take you?
It took us where we needed to go – to the mercado, the cathedral, to see family. Oh, and the casino. That was the fun, fancy part of it. It took us to the Casino Juárez on Avenida 16 de Septiembre, where they had dance lessons and performances. I loved it there. 
I dance sitting on my chair. It's different. I look in the mirror and think, 'Where did the time go? Where did this journey take me?' And I'm reminded my journey is not over yet. I'm still living, still dancing in my heart.
What do you hope your legacy will be one day?
I want people to remember me first as a teacher. It's what I've always loved. But not just in the classroom – in life. I'd like to be remembered as a giver, a mover, a shaker, a doer until the end. I may have one foot in the grave, but the other is still tirando chancla.