The woman on the phone was frantic and suicidal because she couldn't afford shots for her cat. Another woman who sat outside the grocery store with her daughter selling trinkets had a big growth on her neck. A dog was running loose on the freeway.
Project Amistad CEO Andrea Ramirez talked down the woman on the phone and paid for the cat's shots.  She got the woman selling trinkets, who had no health insurance, to University Medical Center of El Paso where she had surgery to correct the situation. 
She never found the dog, but after she forced her former boss Xavier Bañales off the freeway to go look for it, she felt assured the dog was no longer in danger.
"She's a very caring, empathetic person," says Bañales, now a retired Amistad CEO. "She has empathy for community, individuals and the elderly. She addresses the problem, whether it be a person or an animal."
When COVID-19 hit, Ramirez was determined that Project Amistad would step up to help their clients, many of whom depended on the organization for rides to dialysis, doctor appointments and now, vaccination sites. Without transportation, many would die, and no other agency in El Paso could handle that need.
"I met with our leadership team and told them my philosophy of being passionate about hope," Ramirez said. "The North Sea (of her birthplace, Scotland) is cold and dark. What helped guide us was the lighthouse. Amistad had to be a lighthouse during the darkest storm for our community."
She got the needed personal protective equipment and created a video to train bus personnel how to use it.
And she donned PPE to serve as an example, making the first bus ride to pick up a COVID-positive client. Since then, Amistad made 1,000 trips with COVID patients and transported more than 1,400 for vaccines.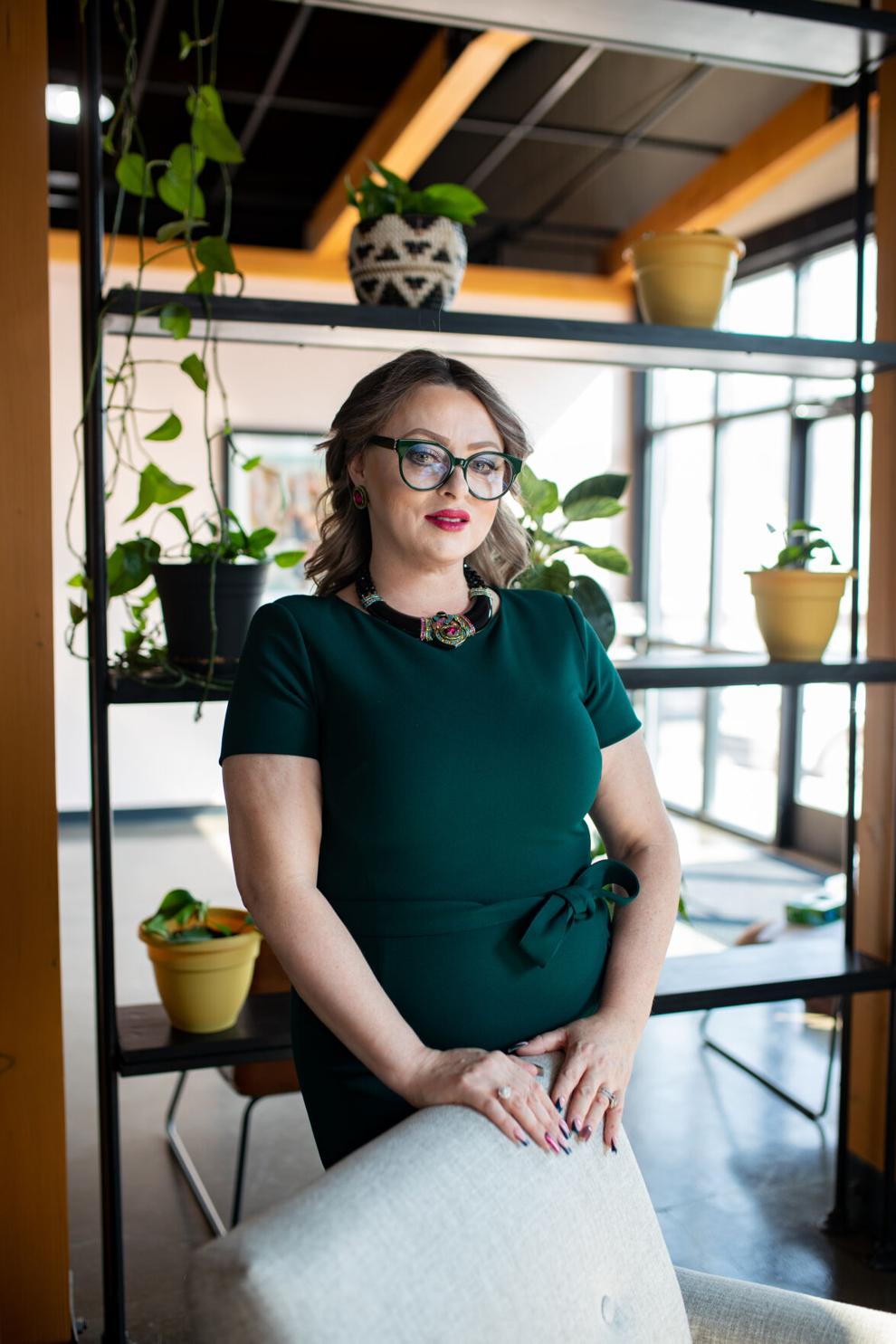 The pandemic, Ramirez says, has helped her as the new CEO of Amistad, a position she took on in June 2020.
"We (Amistad) did it with finesse and strength, and also with compassion and understanding. It showed we truly can survive anything. We are an essential business, part of the first response team."
Amistad provides many social services besides transportation, including assistance paying utility bills and money counseling. It also serves as guardians to more than 300 wards in nursing and foster homes, providing aid and counseling.
As part of the Delta Center Project with the city, Amistad brought in volunteer physicians to assess homeless shelter residents. 
One of those physicians is Ramirez's wife, Col. Shawna Scully, a 2019 recipient of the Woman of Impact award. They raise their blended family of seven (including three adopted from the Middle East). The family, of course, takes in stray animals and fosters them until homes can be found.
Ramirez calls her dedication to those who need a hand a "healthy addiction."
"This is my drug of choice: No excuses; just results. If you don't have that mentality, you won't be here for your community."