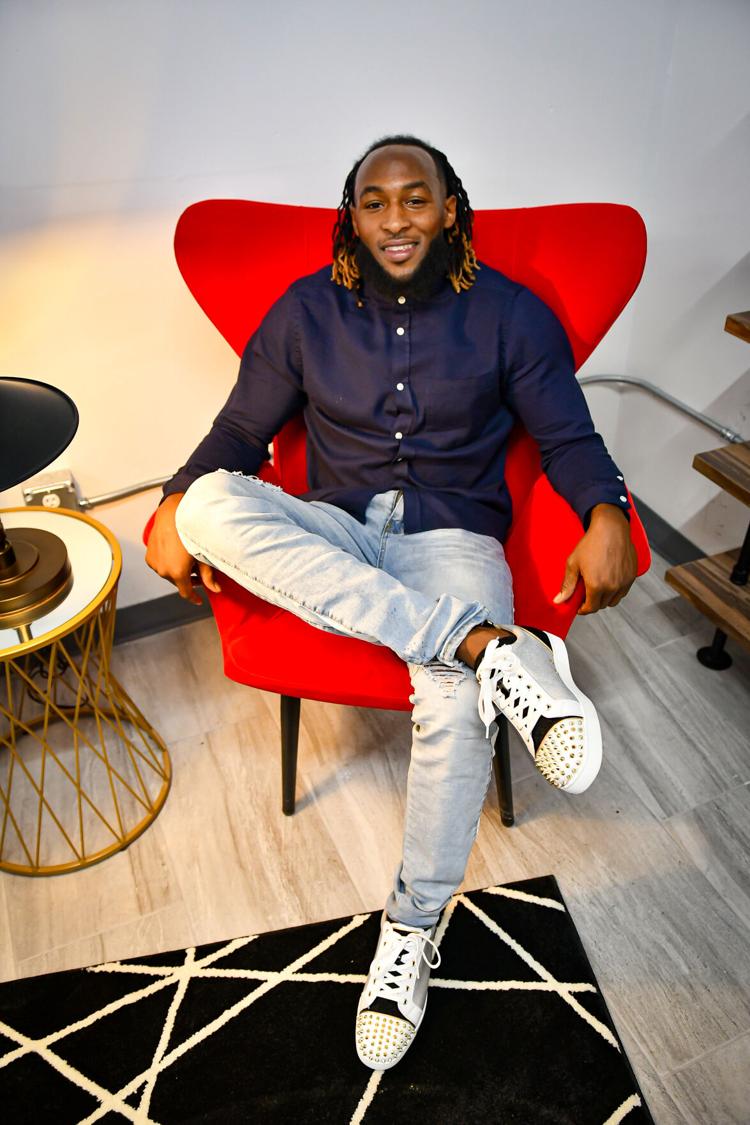 God and family come first.
It's a simple mantra not lost on Aaron Jones, who, like every good Texan, modifies it a bit.
"Faith, family, football," says Jones about the things most important in his life – especially since the birth of his son, Aaron LaRae Jones, in April, with girlfriend Crystal Molina.
That the coronavirus pandemic was spreading across the nation when his son was born has been a mixed blessing. The former UTEP football star and Green Bay Packer was grounded in El Paso after the NFL postponed its 2020 pre-season camps and activities – giving him time at home with his baby. 
"I don't take any moment for granted," says Jones, 25, adding that his grounding comes from family.
He was born in Savannah, Georgia, to parents Alvin and Vurgess Jones, who were both in the military.
That meant Jones, his twin brother Alvin, his brother Xavier and sister Chelsirae, moved around a lot – Germany, Kentucky, Tennessee, Virginia – landing in El Paso in 2007. The elder Joneses retired in the Sun City after serving in the U.S. Army 56 years combined.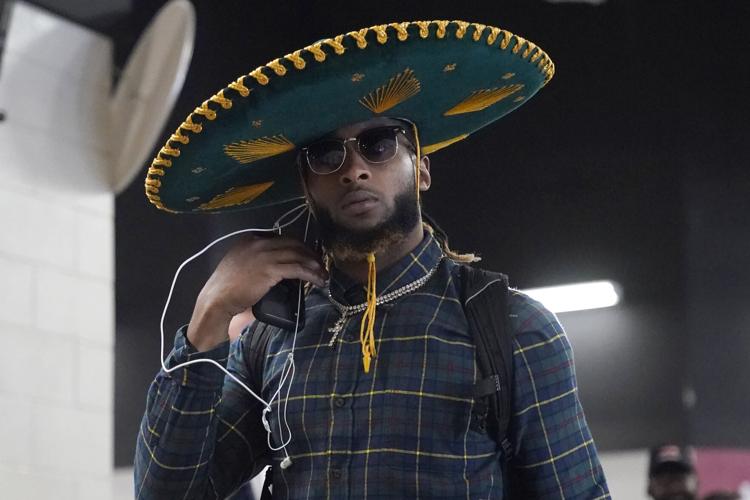 Jones calls El Paso home, and has always been an advocate for the community  – on and off the field.
With Alvin, he hosts the Jones Brothers Skills Camp in El Paso, attracting more than 1,000 participants a year since 2017. (The camps were canceled this year due to the pandemic.) 
The brothers also regularly show up at UTEP football practices and games to support the team, visit hospitalized children, drop by schools to encourage students to work hard, and have donated bikes to school-aged kids.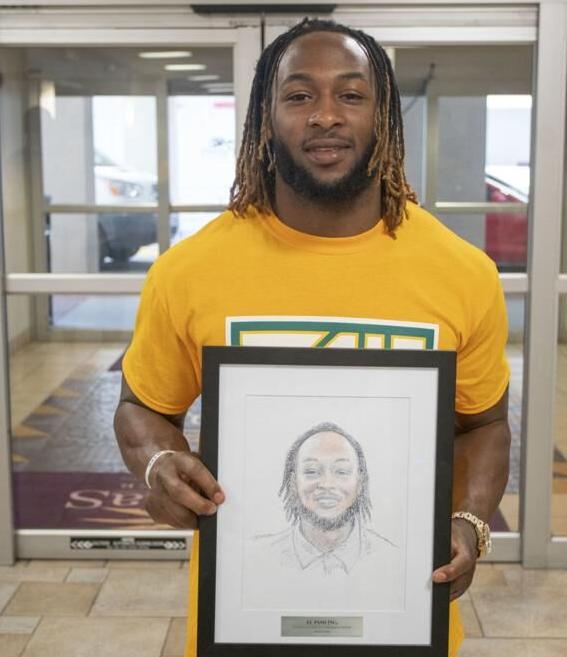 A nominee for El Paso Inc.'s 2018 El Pasoan of the Year (the honor went to former U.S. Rep. Beto O'Rourke), Jones often pays tribute to the Sun City during nationally televised NFL games.
Borderland fans eat up every 9-1-5 he flashes on the field, every leap he takes into the stands at Wisconsin's Lambeau Field, every public mention of this town he calls home.
But his voice extends beyond El Paso.
In June, as people across the nation took to the streets to protest racial injustice after the death of George Floyd, Jones penned a piece titled "Two Fathers" in "The Players Tribune." The media company founded by baseball great Derek Jeter publishes first-person stories from athletes.
Jones writes about the responsibility of raising a black child "where the world's not on his side" simply because of the color of his skin. 
He's imagined having conversations with his son on how to act and behave in public and when dealing with police – how he'll have to work harder and be nicer to be treated fairly.
"I just wanted to use my platform so people could see it from a different perspective," Jones tells El Paso Inc. Magazine.
"My faith gives me hope."
He says he hopes future talks with his son will instead focus on the values he learned from his own father: "Respect, humility, love and always putting God and family first."
In these troubled times, what keeps him motivated?
"My faith gives me hope."
Q: What has fatherhood been like for you?
It's definitely been a blessing. It's been a lot of fun. Usually, right after my son was born, I would have had to go back up to Green Bay and start (organized team activities) and the offseason program. 
I've been lucky to be here and watch him grow and be here for him. I don't take any moment for granted.
Q: What sport came to mind as you were holding Aaron Jr. for the first time?
Whatever sports he wants to play, I feel like he will be great at it. He was kind of long when he was born, so maybe basketball.
Q: When you and your twin brother Alvin Jr. were young, did your parents encourage you both to play all sports?
Yes sir. Our first sport was soccer. We played baseball, football, basketball and we also ran track. So, whatever we wanted to do, they were there 100% for us. They were going to make sure that we were the best at whatever we did.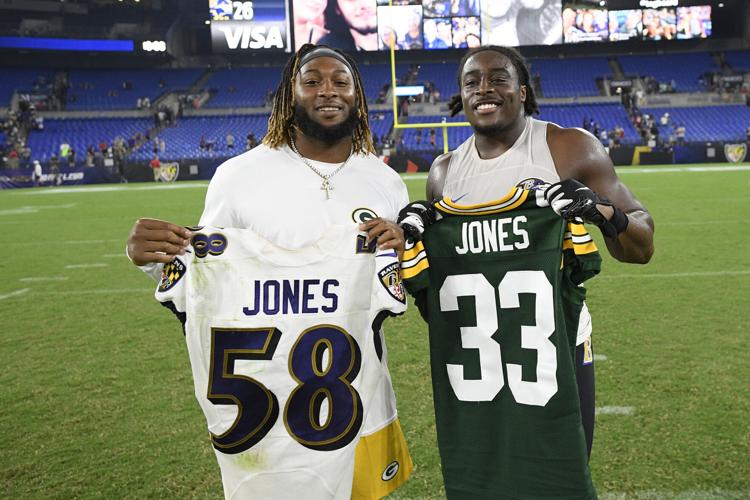 Q: You were grounded in El Paso with family for much of the pandemic. How was that?
Family is what gets me going. They keep me motivated. My brother has been pushing me, and my dad has been pushing me. They know who I am and what I can handle, so they have been pushing me to the best of my abilities.
I am just excited to get out there this year because it's a little different having my family train with me.   
Q: Is Alvin, who signed with the Ravens as a free agent before being injured and released, going to get another shot in the NFL?
I'm pretty sure that he will. He's been working out hard and just waiting on all the facilities to open back up. Usually teams would fly him in for workouts, but because of COVID, NFL scouts did not even go to lots of pro days.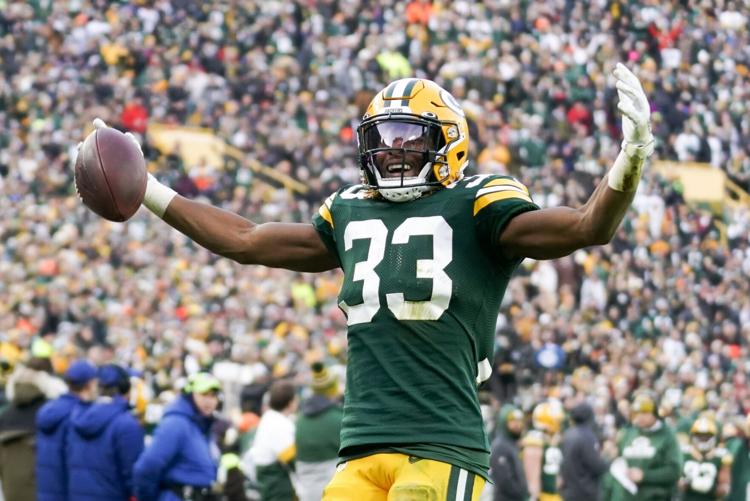 Q: We've heard that you're in the best shape of your life. True?
I feel like in life, it's all about getting better every day any way you can. So, it worked for me last year and now it's time to take it a step further and turn it up even more. 
I'm excited to get back out there and show everybody what I can do.
It starts with physical therapy and after that, I hit the gym. Then I might go out and run routs, or come home and my dad will shoot balls to me out of the (football throwing) machine. 
Some mornings, my brother and I will go to El Paso High and do some footwork. That's where we've done our receiver drills. I had a chance to work out with Steven Montez (the Del Valle High grad signed as a free agent by Washington), which was pretty cool.
I have also had a chance to work out with the UTEP football players who are still here in town – a couple of quarterbacks, including T.J. Goodwin and Isiah Bravo, receiver Justin Garrett, and running backs Deion Hankins and Ronald Awatt. 
Q: What foods do you stay away from while you train?
No candy, no junk food and no soda. I have replaced them with almonds, pistachios, fruit, and I drink a little orange juice here and there. 
Mainly, I just drink water and watch what I put in my body. The hardest thing for me to give up is candy, especially gummy bears, Skittles and Twizzlers. My brother is more of the chocolate guy. We didn't drink much soda as kids.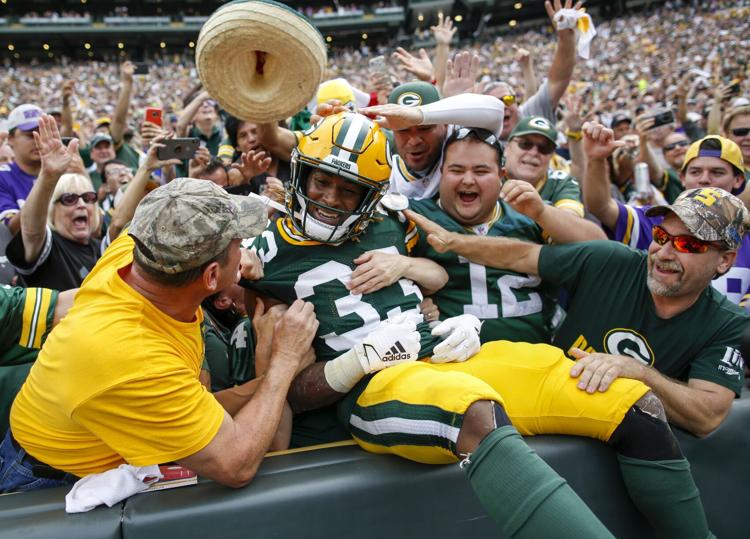 "I feel like I am at home when I am in the end zone so it brings me happiness."
Q: How do you describe what is going through your mind every time you make a Lambeau Leap?
When I scored my first touchdown and made my first Lambeau Leap, I felt like, "I belong here and I know I can do this." 
After that, it is just pure joy. I feel like I am at home when I am in the end zone so it brings me happiness. You're happy when you're at home, so I'm happy there.