At this time of the year, whenever anyone asks about how well UTEP is shooting, they're usually referring to the sport of basketball. 
But there is another set of shooters  working just as hard to put up points from long range.
The UTEP rifle team concluded the first half of its season before the holiday break against some of the best programs in the country, including Ohio State, TCU, Nebraska and Air Force.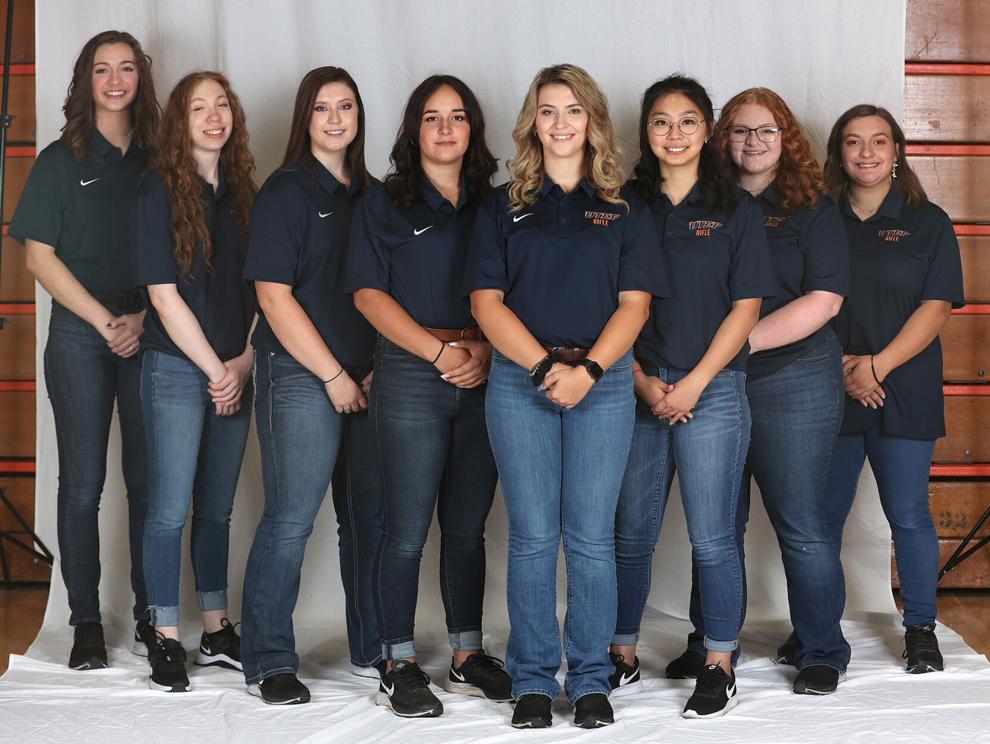 The Miners, who are 0-5 and compete in the Patriot Rifle Conference, will return to action for its spring season against Ohio State on Jan. 22 in Columbus, Ohio. The team then competes at home Jan. 29 against Air Force and faces Texas Christian on Feb. 12.
"We've been performing a little under where I'd want to be, but we've had a few injuries that we're trying to work through," said coach Austin Litherland, who's in his fourth year with the Miners. "With the break, it gave us a chance to take a breath, heal up and start fresh. I see us doing very well when the season resumes."
Unlike football, basketball, or many of the other better-known athletic programs, rifle is still a bit of an enigma for the average fan. 
The UTEP rifle program dates back to the 1920s. For years, men and women competed together until it became a women-only sport in 1994.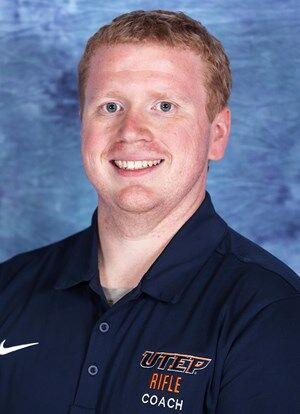 Everyone knows about UTEP's historical basketball national championship in 1966. But that wasn't the Miners' first national title. The rifle team won the school's first national championship in 1953.
Like any sport, coaches must hit the recruiting trail to find the best athletes possible to fill their roster. 
"We recruit across the country through 4-H clubs or from ROTC programs," Litherland said. "I'll go to national shooting competitions all over to find potential shooters. We also find some who learn about our program and call us with some interest." 
Shooting to win
But how is the sport played? Here's what to know about collegiate rifle:
• Collegiate rifle consists of two types of shooting disciplines, air rifle and smallbore.
• The air rifle (basically a pellet gun) is fired from a standing position, 33 feet away from the target.
• In smallbore, a .22-caliber rifle is fired from 50 feet away in three different positions: kneeling, prone (laying on stomach), and standing.
• In a match, the coach will choose five shooters to compete in each discipline and then submit only the four best scores.
• In air rifle, each shooter takes 60 shots, with 10 points being the highest total per shot (a perfect score would be 600 points).
• In smallbore, a shooter takes 20 shots from each of the three positions, again, 60 total shots with a possible perfect score of 600.
• If the top four air rifle shooters all have a perfect score, they've tallied 2400 points.
• When you add everything up, the best score a team can compile is 4800 points.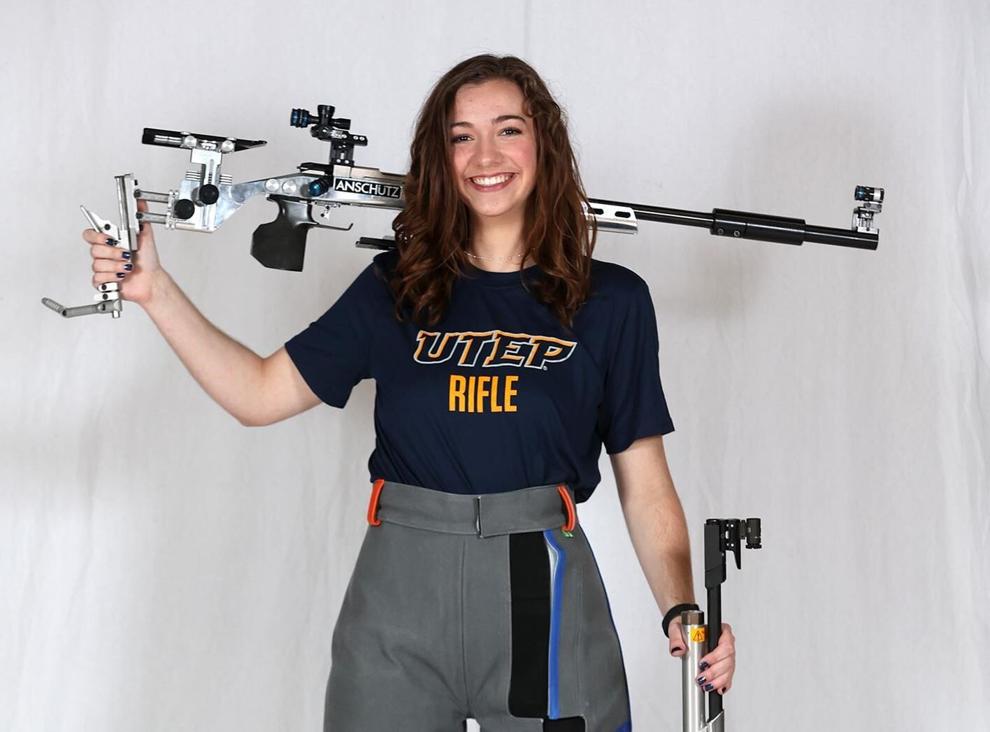 Of course, perfect scores are almost impossible to come by for different reasons.
"There are a lot of small factors that play a role in our sport," Litherland said. 
"There could be a problem with the equipment or the rifle itself. Balance is a big aspect," he said. "If a player has an ear infection it can affect their equilibrium. Even being in a different altitude can affect the way your shots come out of the barrel."
There's a physical and mental toll, too.
"People may think our sport isn't physically demanding because they think we just stand there," said team captain Amoret McCartney. "But it takes a toll on your hips, lower back and knees. A lot of your joints are affected by it." 
For the love of the sport
Unlike most other sports, there isn't a professional rifle league for athletes to move up to. For most, the benefit is a free education and a fulfilling lifelong career.
"I'm so grateful for the opportunities that rifle has provided me," said McCartney, a political science major. "I hope to eventually teach government and history at the high school level and maybe be a high school shooting coach."
"I heard some friends talking about competitive shooting when I was a freshman in high school and I thought it sounded cool," said Isabel Brooks, a three-year rifle team member. 
"I'm majoring in mechanical engineering and my goal is to work in the aerospace industry. I never thought that high school whim would lead me here," Brooks added.
Litherland said he constantly reminds his team that "student" is the first word in student athlete. 
"It's gratifying that they take that automatic focus from the shooting range and apply it when they go into the classroom," he said. "When it's all said and done, there's nothing more important than that."