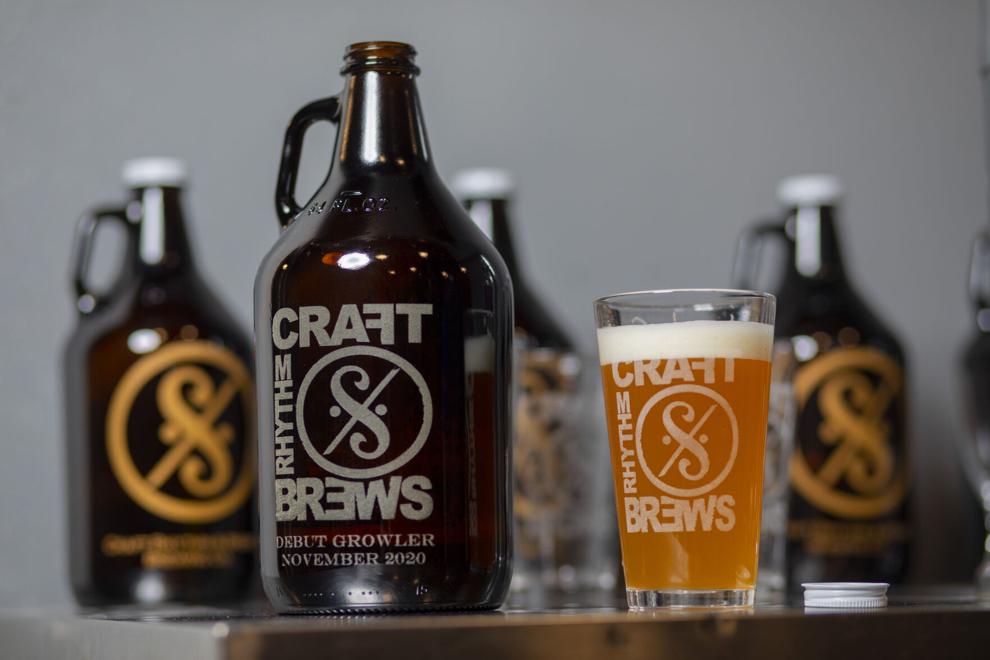 While 2020 gave us plenty of bad reasons to drink, 2021 is giving us two pretty good ones.
Craft Rhythm & Brews Brewing Company near Downtown and Mission Trail Brewery in Socorro are the latest offspring of the borderland brewery boom of the last few years.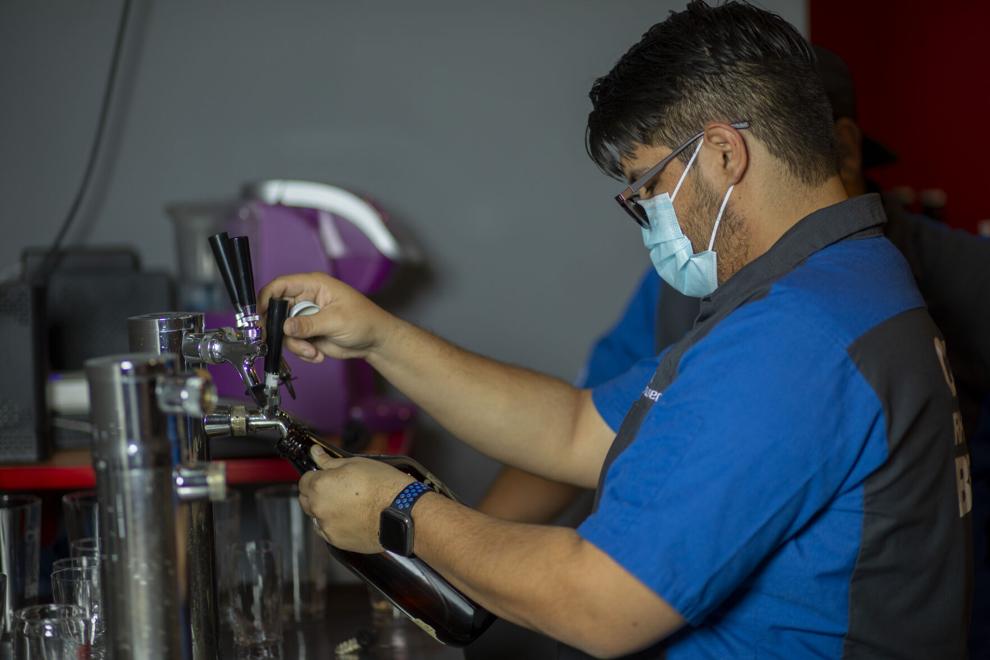 Craft Rhythm & Brews
It's a family affair at Craft Rhythm & Brews. A hobby that started in a kitchen has grown into a livelihood, and is now cultivating a sense of community.
The brewery at 1301 Texas west of Cotton Street is owned and operated by Susan Saucedo, her husband Fred Saucedo, his sister Luz Salazar and her husband Bruno Salazar.
"We take great pride in not only being a female-owned business, but in the case of Fred, (who served in the U.S. Coast Guard for 12 years), a veteran-owned business as well," Susan said.
Walking into the brewery feels like walking into a warm family gathering with brewmaster Fred speaking about his creations with the same beaming pride and enthusiasm of a father sending his child off to medical school.
The brewery is in phase two of construction, with the functional, beer-making component fully operational, they currently offer curbside service and have done so since opening on Thanksgiving.
Some of the innovative beers Craft Rhythm & Brews has introduced into the borderland sport curiosity-inducing titles like Troublemaker IPA, Thirsty Lizard Wheat, 1301 Vanilla Porter, None Udder Milk Stout and Everything Nice Pumpkin Spice Ale.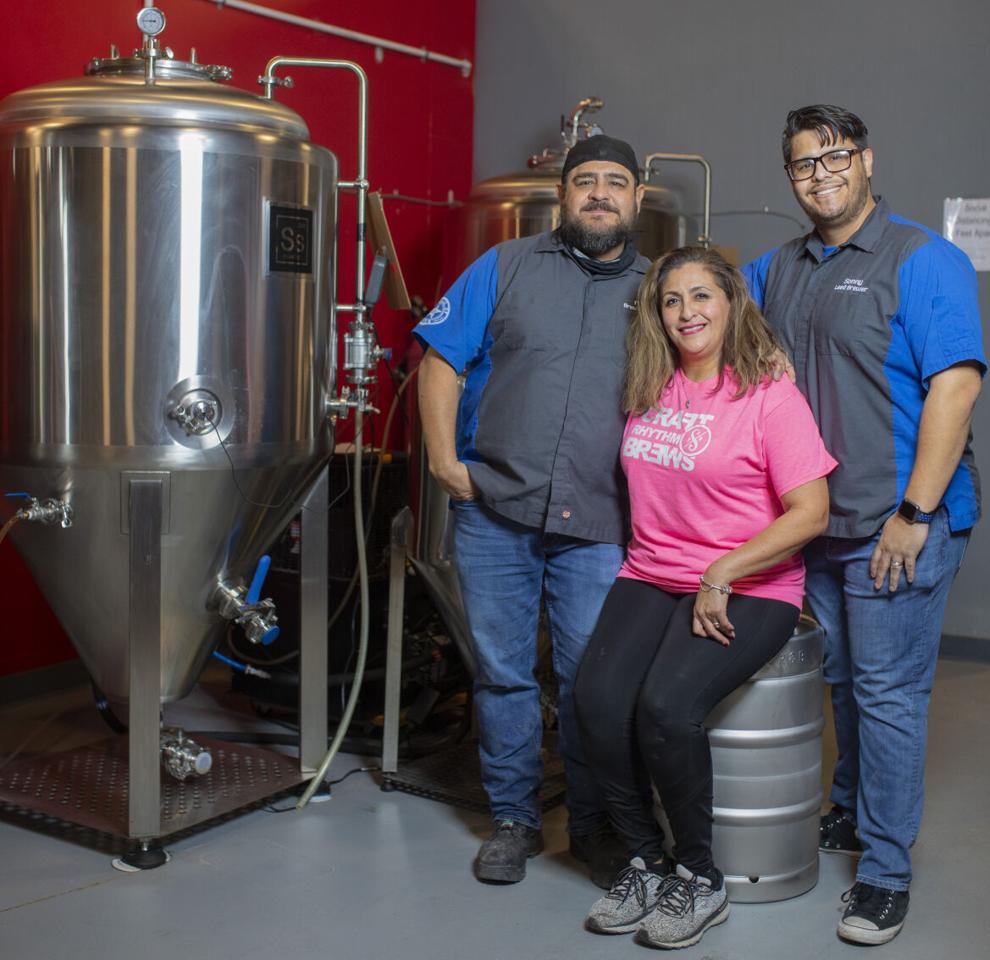 The Saucedos and Salazars are now focusing on completing a bar in the building's front room – a "brew club" as Fred calls it.
In the meantime, several of their brews can be found at some popular locations in El Paso, including Benny Franks Bar & Kitchen, 3041 N. Zaragoza, La Unica Patio Bar and Taproom, 1515 Lee Trevino, Big Lou's Icehouse, 1188 N. Yarbrough, and Pour Judgment Bar & Grill, 2817 Yandell, Ste. A.
The family is also working on a food truck design that will serve "Mexican with a twist," as Susan calls it, alongside various recipes learned from traveling around the country, such as gumbo, jambalaya and crawfish.
This isn't the Saucedo family's first brewery rodeo. Fred, his brother Ed and their cousins started Blazing Tree Brewery, while Ed and wife Sandra Saucedo opened Mountain Star Brewing Company.
The Craft Rhythm & Brews family has reached out to other local breweries to maintain a good working relationship and cultivate a sense of community.
"We're all one industry," Luz said. "We're always willing to help out any brewers who might need some guidance or just someone to lean on, collaborate with, or rely on."
---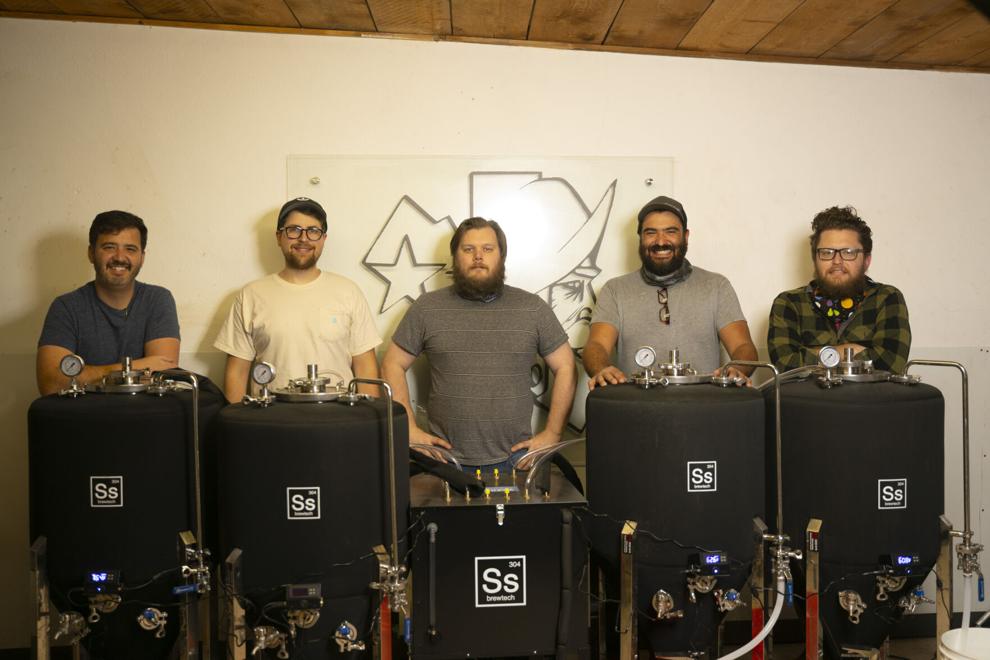 Mission Trail Brewery
Much like the family behind Craft Rhythm & Brews, the group of friends transforming a historic adobe house in Socorro into Mission Trail Brewery is working with their hearts on their sleeves.
"We love doing this," co-founder Ricardo Razo said. "We would be doing this even if it wasn't our business. It makes us happy."
Mission Trail at 10179 Socorro is nestled in a quiet little corner of the borderland not unlike the winery and quaint shops of Old Mesilla in Las Cruces.
There's a sense of small-town Americana blended with the obvious border and Old West totems.
Their beers reflect this, including a churro stout with vanilla and cinnamon flavors, and a "5 C's" IPA – referring to the five pillars of old El Paso's economy: cotton, cattle, culture, climate and copper – or as Travis Stoner calls it, "a history lesson in a glass."
"There's a culture to a brewery. A sense of community," Razo said. "When you go to a bar, you're not only going for the drinks, but the environment, the people, the laughter. To us, cultivating a place to enjoy your beer is just as important as the beer itself.
"When you have multiple breweries in an area, it's mutually beneficial, because instead of hogging business, it makes customers want to visit all of the breweries in an area, and we hope that people who visit Mission Trail also patronize the other breweries in El Paso like Craft Rhythm & Brews because they're fantastic as well."
The Mission Trail crew has launched a Kickstarter campaign to fund the operation and construction of the brewery.
The goal is to raise $5,000 by March, and have multiple tiers of support featuring rewards such as pint glasses, T-shirts and masks. They've raised about $3,500 so far.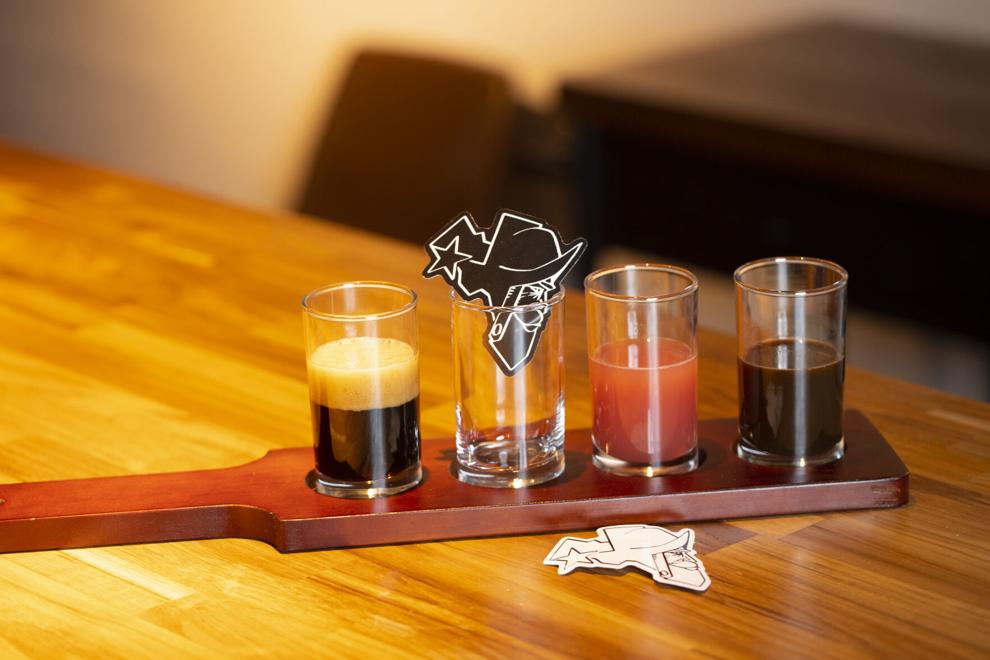 The group has also committed to donating one bottle of water to local charities for every pint of beer sold, along with donating any grains left over from the brewing process back to local farmers.
Both Mission Trail Brewery and Craft Rhythm & Brews are projected to be fully operational by March and will observe appropriate COVID-19-related safety protocols upon opening.
"I never would have thought in a million years that my friends and I would be opening a brewery during a global pandemic," Stoner said. "I can't wait for everyone to see it."