When he took over the cross country program at San Elizario High School seven years ago, coach Cesar Morales didn't have enough runners to form a team.
"You need at least five runners (of the same gender) to qualify as a team," Morales said. "I had to go out and beg kids to join the program, and eventually it began to grow."
Some 40 student-athletes and four state titles later, Morales and the Eagles are now looked at as perennial championship contenders.
The team from the 1,000-student school in Far East El Paso County is the one to beat. It's the only team from the county to win the boys cross country state championship since Fabens High School took the Class 4A title in 2000.
"I don't promise anybody a state championship, but I do promise that anybody who beats us will have to be very good," Morales said, pointing to the regional meet in Lubbock on Oct. 22 and the state meet in Round Rock on Nov. 3.
So what's the secret behind San Eli's success?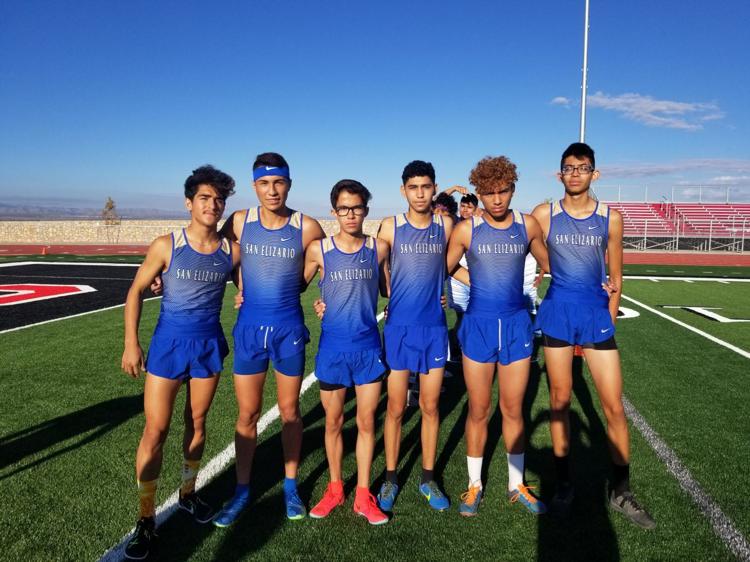 "Honestly, there's no secret," Morales said. "It's just the consistence, the responsibility the kids put into the program. They weren't born with the talent. All of my top runners are hard-working kids. We do teach them to like the sport. If you like the sport, you're going to come in every day with the mentality of wanting to get better and working harder and enjoying it more."
The chances of the Class 4A Eagles winning a fifth-straight title took a hit over the summer when their second-fastest runner, Rene Arambula, broke his ankle. Arambula finished fifth in the state meet last year.
"I'm still hoping to run this year but I have to wait to see what the doctors say," Arambula said. "It's been difficult not being with the team, but I'm proud of the way they are progressing and growing as a group. Hopefully I can join them soon."
Still with the team, however, is defending state champion Edwin Gomez, who won the individual crown as a freshman.
"There's a lot of pressure to repeat, but I think I can win again because I've been training harder than ever," Gomez said. "I was young, and winning state was a shock for me last year."
Another runner who will have to step up is Seth Rodriguez, who finished 20th at state last year.
"I think I'm doing a lot better this year because I'm putting in a lot more effort," Rodriguez said. "There's a little more pressure on me this year because of the injury to Rene (Arambula). We need everyone to do better if we're going to win another state title."
Rodriguez, a junior, was one of those runners drawn to the program once he witnessed its success.
"I was dreaming of that moment ever since I was a seventh grader," he said. "I remember seeing when they won that first state title, and I knew right then that I wanted to be a part of it."
Winning state titles is nice, but improving the lives of his runners is the No. 1 priority, Morales said.
"Our goal is never the state championships," Morales said. "Our main goal is to get these kids some scholarships. About 90 percent of the kids in our program are running in college right now, and that's the bottom line."
And when the cross country team does well, it inspires the other students and the community as a whole.
"It's a big deal; it's historic for the district, for the high school and for the entire community," said Hector Gonzalez, communication officer for San Elizario Independent School District. "It puts the city on the map. It's rare when any local school wins a state title; San Eli has won four consecutive state titles."
Morales knows that his cross country team must share the credit.
"In four years this school has produced six state champions; four from cross country and two from soccer," Morales said. "The students are beginning to believe that they can compete with anyone in any sport. But not only in athletics – this stretches out to academics as well. This is something I didn't see when I first got here."