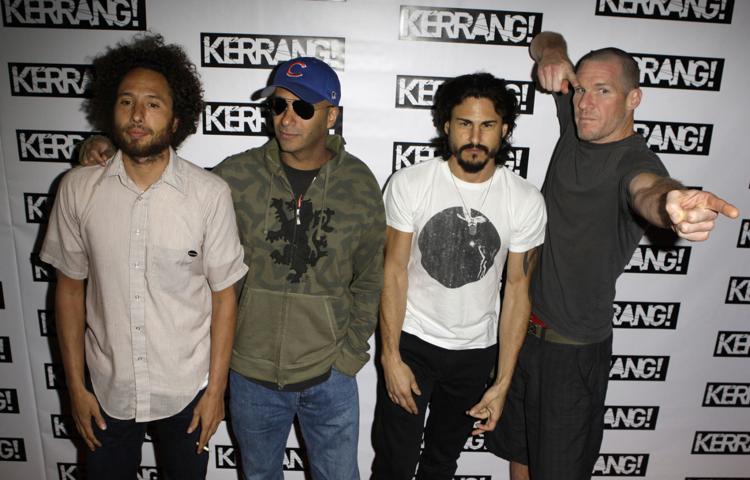 The iconic metal band Rage Against the Machine is coming to the borderland.
The band, which formed in 1991 and broke up a year later, is reuniting and has several border town stops in 2020 – including March 26 in El Paso and March 28 in Las Cruces, Forbes confirmed on Friday morning.
That confirmation came after an unverified Rage Against the Machine Instagram account posted a single post with five dates listed, including in Phoenix in March and two dates in Coachella in April.
No other details had been released Friday morning.
The band, whose music is often billed as "political rock," is best known for songs such as "Know Your Enemy," "Fistful of Steel," "Bulls on Parade" and "Killing in the Name."
In a Friday morning article, Forbes' music contributor Steve Baltin writes it's "surely no coincidence" that Rage is coming back just months before the 2020 election.
"Nor is it likely coincidence that thus far all the dates that have been announced are in the Southwest and near border towns," Baltin writes.
A Twitter account run by Rage fans went viral following the news.