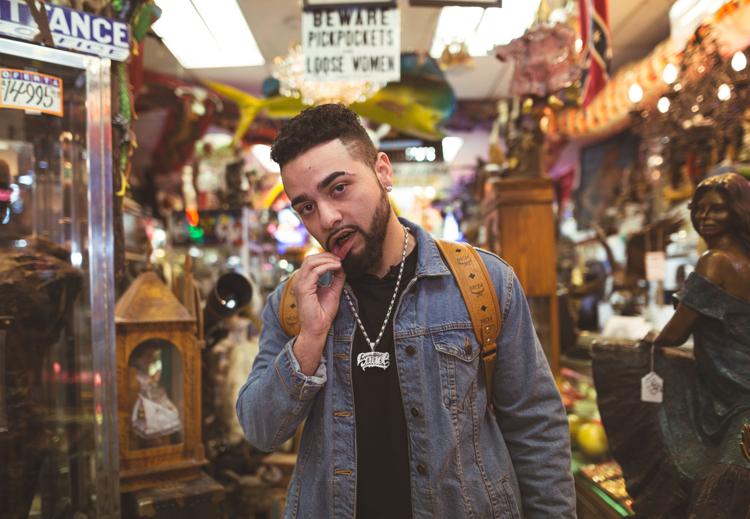 Extended Play is J&K Present's four-part video series showing off some of the amazing musical talent that El Paso has been cultivating.
Extended Play's third episode premieres Monday, April 30 at ExtendedPlay.JandKPresent.com. The episode features El Paso rapper Young Deluxe.
Every other week, you can check out a video interview with one of the four acts, including singer-songwriter Wildsters, R&B singer Miles Angel and indie band Fat Camp.
The series will culminate in an exclusive, invite-only showcase featuring performances by all four artists on May 25 at the El Paso Museum of Art. Want to be invited? Sign up for a Los Tastemakers membership with the El Paso Museum of Art between May 11 and May 24, and you'll receive an invite to the exclusive Extended Play showcase. Capacity is limited, so an invitation does not guarantee entry.
Other benefits of a Los Tastemakers membership include invitations to member-exclusive opening parties, early notice of EPMA programs and events, discounts for paid programing, a 20 percent Art School discount, a members magazine and newsletter, invitations to exclusive Meet the Artist events and discounts at local businesses. A one-year Los Tastemakers membership costs $60. For more information, contact the museum's membership department at 915-212-3068 or EPMAmember@elpasotexas.gov.
Get to know Deluxe before you catch Monday's new episode:
Q: What inspired you to start making music?
Wiz Khalifa really inspired me to start making music when I was 17 years old. He has been my favorite artist ever since he dropped "Kush and Orange Juice" back in 2010.
Q: Who would be your dream collaboration?
I would definitely have to say Wiz Khalifa. Not only did he inspire me to make music, but I'm also a big fan of his craft. 
Q: What do you want El Pasoans to know about you as an artist?
I want people from El Paso to know that I'm not only trying to live my dream for myself, I'm doing it for everyone that has supported me. I just want the best for everyone that is around me.
Q: What's your favorite thing about performing here?
I love performing in El Paso. It's so dope because I see a lot of familiar faces and people I know. When I'm performing and their energy is genuinely on the same level as mine, it's just such a cool feeling because it encourages me to never give up, which I wont.
Q: What are the challenges of being an artist from El Paso?
Nothing. El Paso is a great city to be an artist from, filled with so many talented people.
---
Watch Young Deluxe on Extended Play at
and stay tuned for the next music spotlight.